There are so many books available at our fingertips now more than ever. With the help of Amazon, Barnes and Noble, small bookstores, and local libraries, thousands of children's books are a click or just a short drive away. There are so many books to choose from that it can be overwhelming to figure out which books are best for using as read alouds. Read below to learn what read aloud books are, why they are important, and what to look for when picking them out.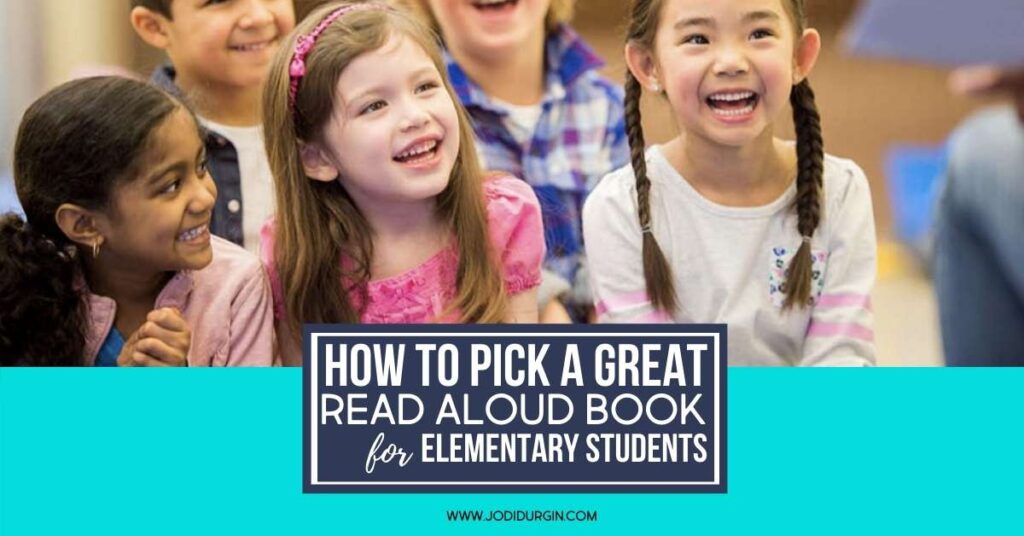 What are read aloud books?
Read aloud books are important tools for teachers and a true gift to children. The provide an opportunity for teachers to model reading fluency and expression, thinking strategies, reading strategies, a love of reading, and more. They can be picture books or chapter books. They can be fiction or nonfiction.

What are the benefits of reading books aloud to children?
Read aloud books help build and develop the following in young learners:
reading fluency and expression
a love of reading and learning
an interest in books
understanding that written words carry meaning
book handling skills
rich vocabulary above their independent reading ability
auditory processing skills
reading comprehension skills
good thinking strategies
problem solving strategies
critical thinking skills
higher level thinking skills
a sense of community in the classroom
exposure to a variety of genres
curiosity and inquiry

How do I pick a good read aloud book?
Components to look for when picking out texts to use as read alouds:
Lends itself to a specific reading comprehension strategy (e.g. visualizing, questioning, inferring, etc)
Interesting yet predictable plot (e.g. suspense, adventure, and humor)
Use of dialogue
Diverse characters students can see themselves in and can learn from
Relevant to your student population (e.g. culture and student interests)
Striking illustrations or photographs
Relatable or captivating characters
Characters of a similar age to your students that have the same fears and interests
Age-appropriate for your students
Rich word choice or challenging vocabulary that is accessible
Variety of genres and formats (e.g. autobiography, poem, and newspaper article)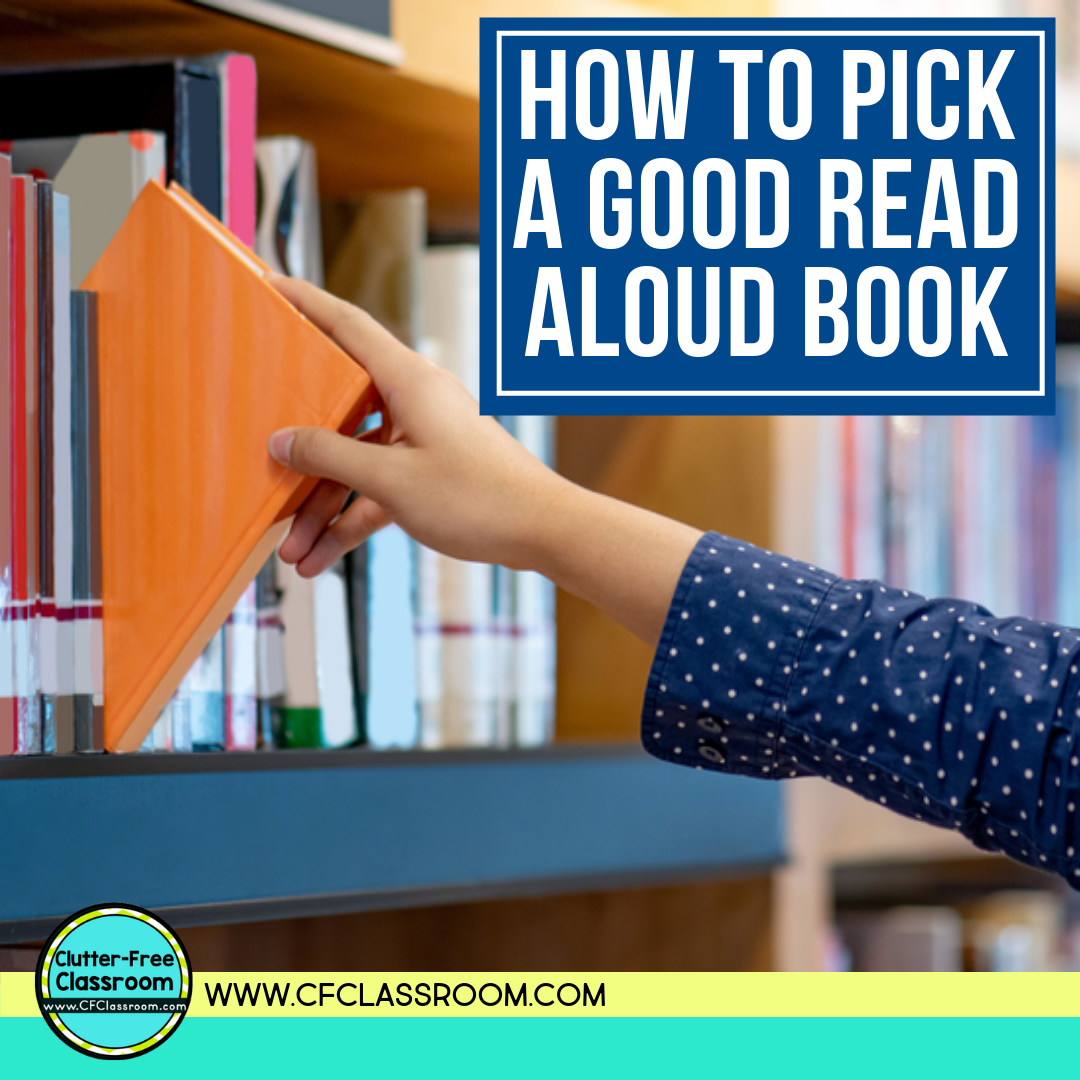 GET THE FREE READING RESOURCE BUNDLE:
You will receive:
a list of seasonal picture books for each month of the year
blank book lists for you to record your own titles
printable reading logs for your students
print and go monthly reading challenge charts