If you are an elementary teacher looking for fun April Fools books for kids, then you found the right place! Your students will love these April Fools books! These read alouds are a fun way to celebrate the day and also helps students build a love of reading and books, which is the mission of Starts With a Story. Check out the list below for awesome April Fools books for kids!
This post highlights the following books:
April Fool! Watch Out at School!
April Fool, Phyllis!
Ellie May on April Fools' Day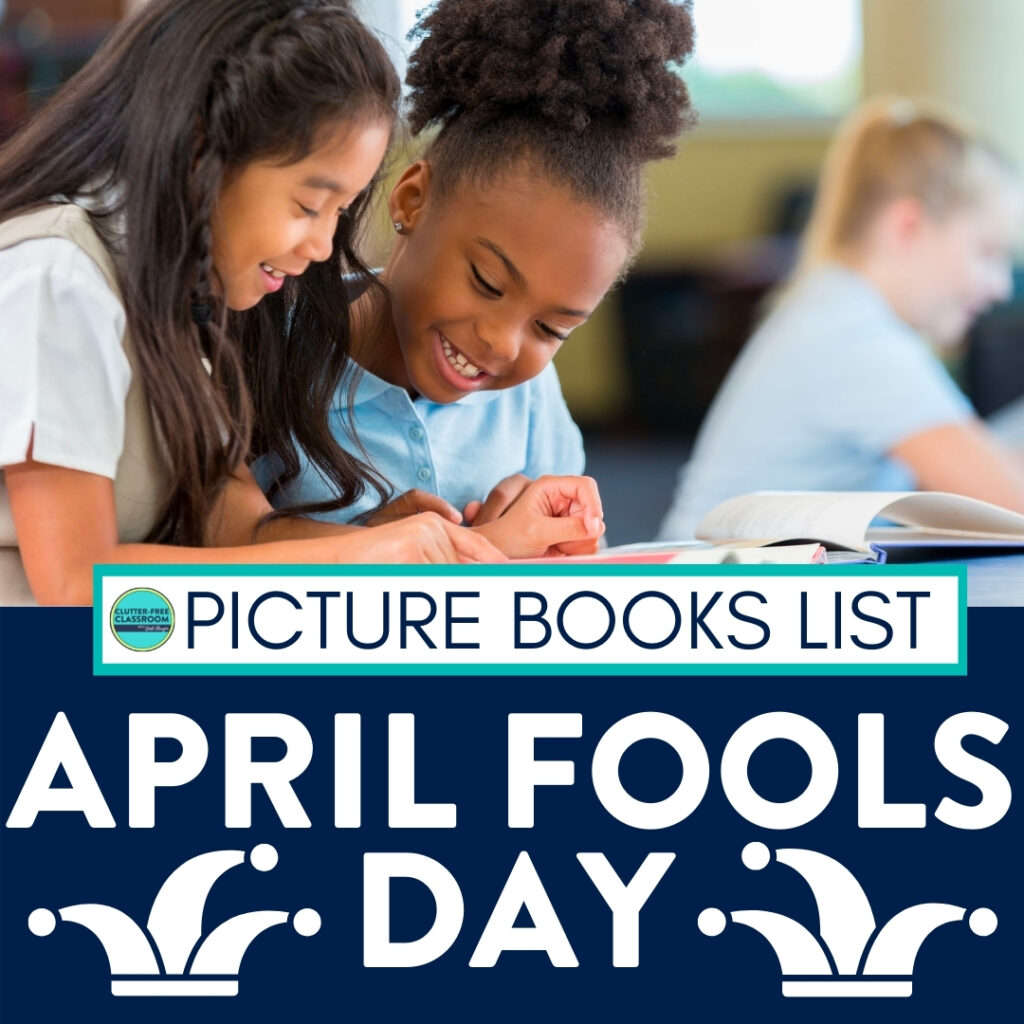 3 April Fools Books for Kids
Below are 3 quality April Fools books for kids.
April Fool! Watch Out at School! by Diane DeGroat
In April Fool! Watch Out at School!, Gilbert has had a difficult April Fool's Day. Even his mother played a trick on him! When he arrives at school, he has plenty of tricks planned, but none of his friends fall for them. Then, Gilbert has an idea. He wants to play the biggest trick of all on the school bully, Lewis. With the help of his friends, he is able to pull it off!
April Fool, Phyllis! by Susanna Leonard Hill
In the book April Fool, Phyllis!, Punxsutawney Phyllis knows everything about the weather. On April Fool's Day, she smells a blizzard in the air. She tries to warn the others, but they all think that she is playing an April Fool's trick. Throughout the day, the others make jokes about the blizzard, which they think Phyllis made up: Phil Junior pretends his hands are cold, and Pete dumps confetti outside their door to make the rest of the family think it is snowing. Soon, the groundhogs begin their annual treasure hunt. Near the end of the treasure hunt, it begins to snow, and soon, that snow turns into a blizzard. Phyllis must get the others out of the storm, and she even solves the last clue to the treasure hunt while she does so!
Ellie May on April Fools' Day by Hillary Homzie
Second-grader Ellie May can't wait to celebrate April Fools' Day in the book Ellie May on April Fools'! When she hears that her class is allowed to pull pranks in good fun, she decides to practice at home before getting to school. However, she soon finds that her pranks, involving fake ants, trick tape, and other surprises do not go as planned, both at home and at school. Ellie May eventually realizes that it is better to make her friends genuinely laugh, at nobody's expense.
Reading Activities to Use with Any of the Books
These reading activities can be used with any of the books above. They provide engaging, meaningful practice to greatly improve your students' reading and writing skills. Each of the included graphic organizers can be used over and over and with ANY book you choose. The best part is that they are so quick and easy to prepare!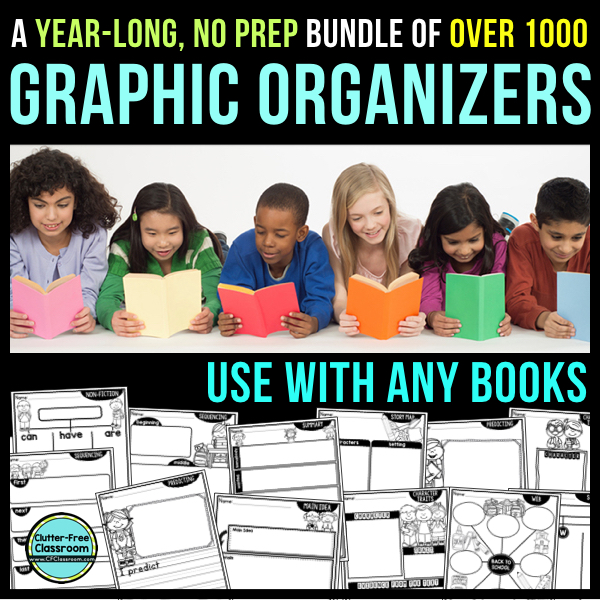 Grab the Free Reading Resources!
We hope you found this list of April Fools books for kids helpful! They are great spring read alouds! If you want to get more book ideas to read aloud to your elementary students, then grab this reading freebie. It includes read aloud books lists, reading logs, and reading challenges for 1st, 2nd, 3rd, 4th, and 5th grade classroom teachers. It will have you covered for the entire school year, as well as the summer months! Grab this free elementary reading packet now!