Children love to be read to. Whether it is on the laps of their parents or on a rug listening to their teacher, it is a special time when they can listen and enjoy literature that they may not be able to access independently. Read alouds are an incredibly valuable experience for all young learners.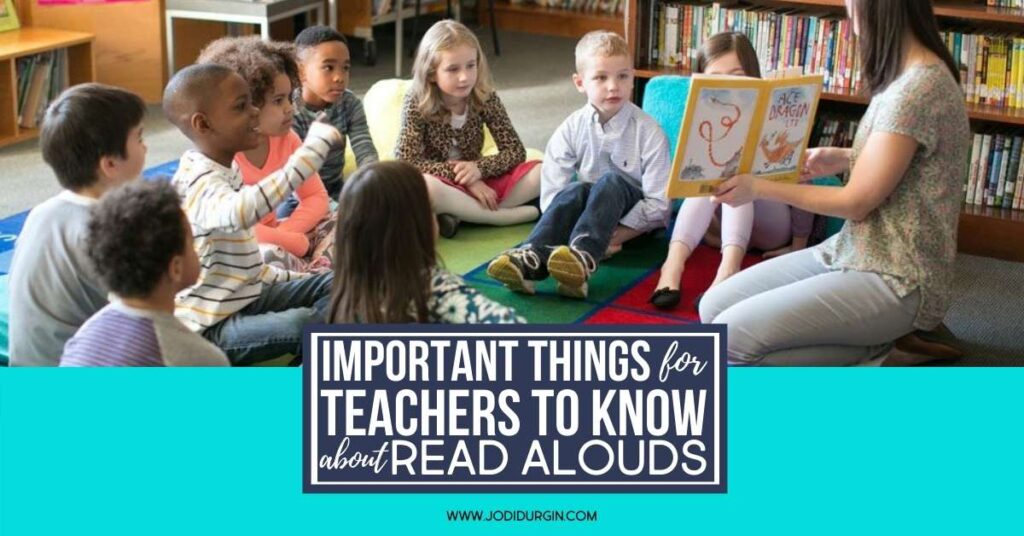 Read below for the answers to these frequently asked questions:
What is a read aloud?
Why are read alouds important?
What is the difference between shared reading and read aloud?
How do I do a read aloud?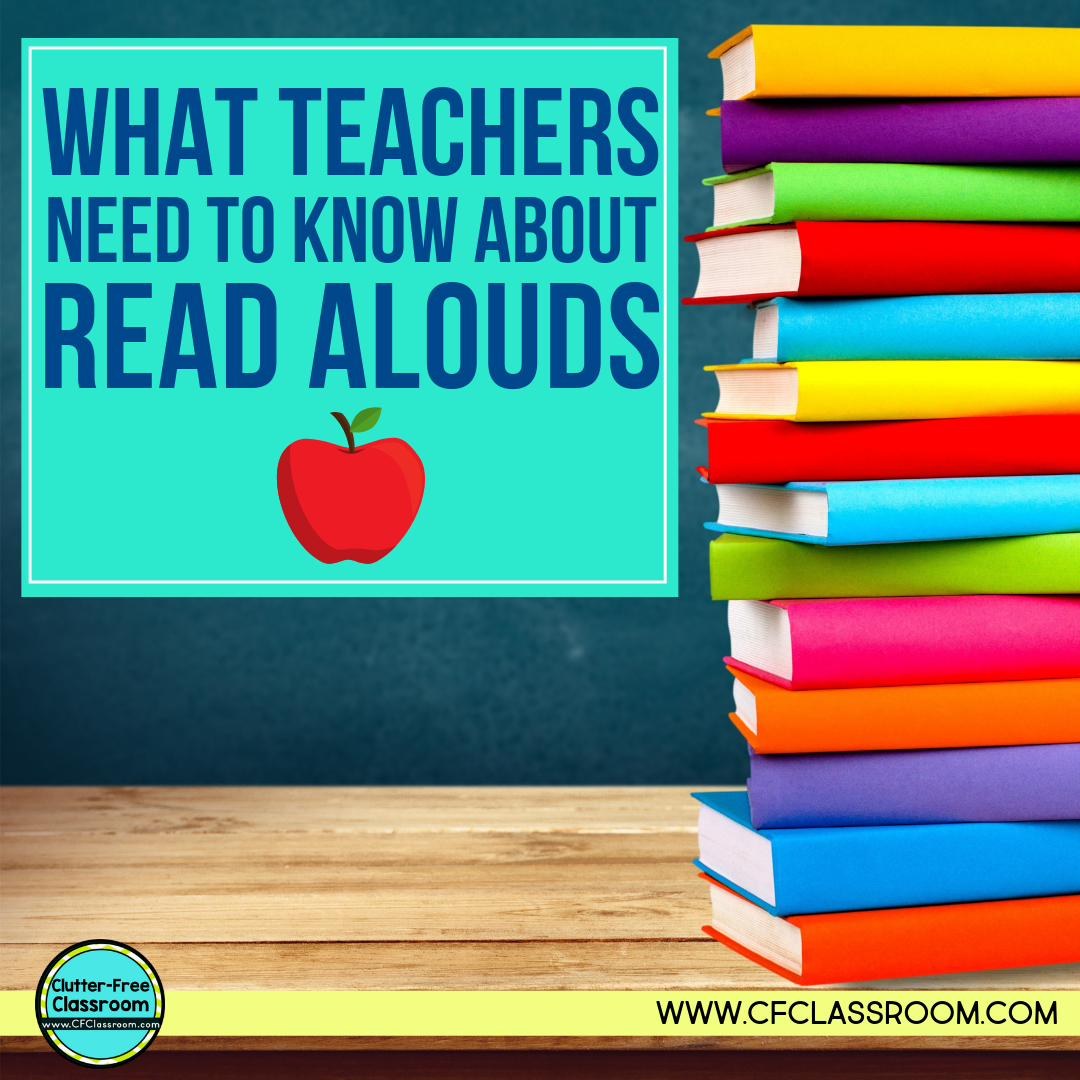 What is a read aloud?
A read aloud is an instructional practice where a teacher (or other experienced reader) models reading fluency and expression, thinking strategies, reading strategies, a love of reading, and more while reading aloud a fiction or non-fiction text.

20 Reasons Why Read Aloud is Important
Reading aloud books to children is one of the most valuable experiences parents and teachers can provide to young learners. It has the following benefits:
Builds important foundational reading and writing skills
Models reading fluency and expression
Builds a love of reading and learning
Develops an interest in books
Demonstrates that written words carry meaning
Equips students with book handling skills
Exposes them to rich vocabulary above their independent reading ability
Makes challenging books accessible
Motivates them to practice reading independently to improve reading skills
Strengthens auditory processing skills
Increases reading comprehension skills
Models good thinking and problem-solving strategies
Shows how to apply reading strategies to books
Improves self-regulation
Promotes critical thinking and higher level thinking skills
Creates a sense of community in the classroom
Provides opportunities to apply and build upon background knowledge
Exposes them to a variety of genres
Promotes curiosity and inquiry
Provides a framework to teach important skills, information, and lessons

How to Do a Read Aloud
Preparation
Set aside 10-20 minutes in your school day to do the read aloud. The amount of time should depend on the age of your students.
Identify a reading comprehension strategy or standard to be your teaching point.
Choose a book that teaches or aligns with your teaching point and reflects student interests.
Jot down a 1-2 sentence summary of the book that you will share with students.
Plan out questions you want to ask during and after reading. I like to put these questions on a sticky note and put them directly on the page that I will be asking them. Another option is to paperclip a piece of paper onto the page.
Identify and define new or challenging vocabulary
Practice reading the book ahead of time using appropriate expression so that you can model how to read fluently.

Before Reading
Introduce the book by identifying the title, author, and illustrator.
Give a brief 1-2 sentence summary of the book.
Name the teaching point.
Invite students to make predictions and connections. Invite students to make observations and gather information from the illustration on the cover. An option is to do a picture walk through the story.

During Reading
Take your time, say the words clearly, and use expression while you are reading.
Ask the questions you prepared ahead of time.
Clarify the meaning of the words you identified ahead of time.

After Reading
Ask the 3-5 higher-order thinking questions at the end of the story.
Thank your students for being good listeners.
An option is to do a follow-up activity related to the teaching point and story. This will require more time to be added to the experience.

Shared Reading vs Read Aloud
Similar to a read aloud, shared reading is an instructional practice where a teacher (or other experienced readers) models reading with fluency and expression. Both experiences expose students to new vocabulary, concepts, text structures, and genres.
Shared reading is different than a read aloud because the text must have words that are presented in a way that students can read them. This could look like a big book or a text with large, clear print that is projected using a document camera. The books should have a predictable plot, a limited amount of text on each page, and repetitive text across pages (that could have some rhythm or rhyme). Bill Martin Jr.'s Brown Bear, Brown Bear, What Do You See is a great example of this. The purpose of these characteristics is so that the students can follow along and participate in the reading. This experience helps students see themselves as readers.
GET THE FREE READING RESOURCE BUNDLE:
You will receive:
a list of seasonal picture books for each month of the year
blank book lists for you to record your own titles
printable reading logs for your students
print and go monthly reading challenge charts