If you are looking for Hispanic Heritage Month books, then you've found the right place! This post includes a list of read alouds that are great books to celebrate Hispanic Heritage Month. Your elementary students will enjoy listening to these engaging stories with interesting characters.
This collection of Hispanic Heritage Month picture books is also great if you are looking to create a culturally diverse classroom library. As teachers, we know how important it is for students to see themselves in literature they read. It's also important for children to be exposed to texts that have characters and storylines that do not mirror their lives. This supports students in developing an appreciation for differences among people.
These Hispanic Heritage Month children's books are great fall read alouds for the months of September and October because that is when Hispanic Heritage Month is. However, you can share these stories with your students any time of the school year. They do not explicitly mention the celebratory month. Check out the list of books for teaching Hispanic Heritage this month below!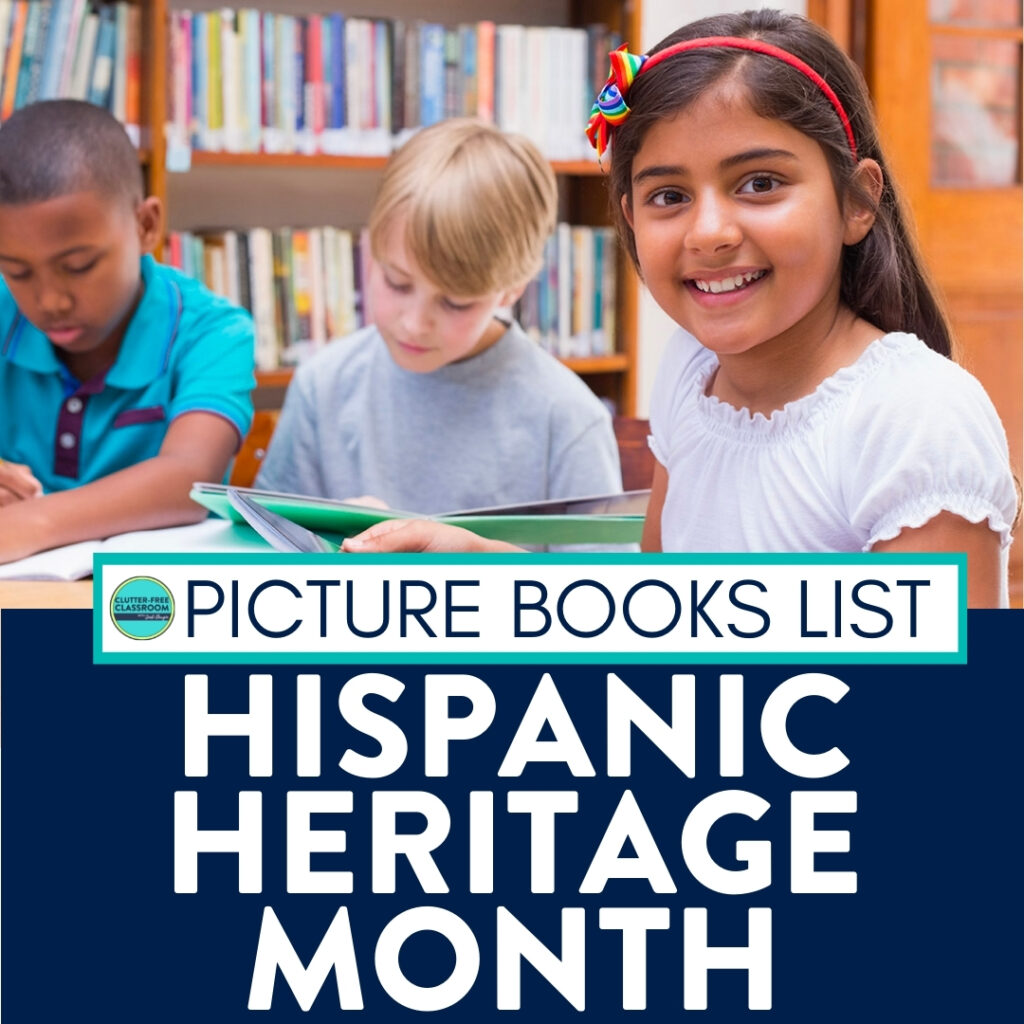 8 Hispanic Heritage Month Books
Below are 8 quality picture books for celebrating Hispanic Heritage Month.
Too Many Tamales by Gary Soto
Too Many Tamales is a story about a girl named Maria, who was excited about helping her mother make tamales around Christmas time. Her mother had even let her wear lipstick and perfume, so she was feeling very grown up. She only wished that she was allowed to wear her mother's ring. When her mother left the kitchen to answer the phone, she left the ring on the kitchen counter and Maria decided to put it on.
Maria left the ring on when her mother returned, and they continued making the tamales. Soon, the tamales were cooking and Maria's cousins had arrived, but then she noticed that the ring had disappeared. As she ran to the kitchen and looked at the steaming pile of tamales on a platter, Maria knew that one of them must contain the ring.
In order to find the ring, Maria and her cousins began to eat all of the tamales until there were none left, but the ring was not in any of them. Tears welling up, Maria headed to the living room to confess to her mother about the ring. However, she realized that her mother had the ring on her finger, and the whole family worked together to make a new batch of tamales.
Where are You From? by Yamile Saied Méndez
In the book Where are You From? the main character is always asked where she is from. She tries to explain that she is from here, just like everyone else. However, that answer doesn't seem to satisfy the people asking. She decides to ask her Abuelo where she is from because he knows everything. He tells her all about the places her ancestors lived and the things they used to do. She is from the Pampas, gauchos, and brown river. She learns she is from the blue ocean and hurricanes.
When she presses for the name of a specific place, he tells her that she comes from his heart and the heart of all of the family members that came before them. The little girl is happy with this answer and proud to know more about where she is from.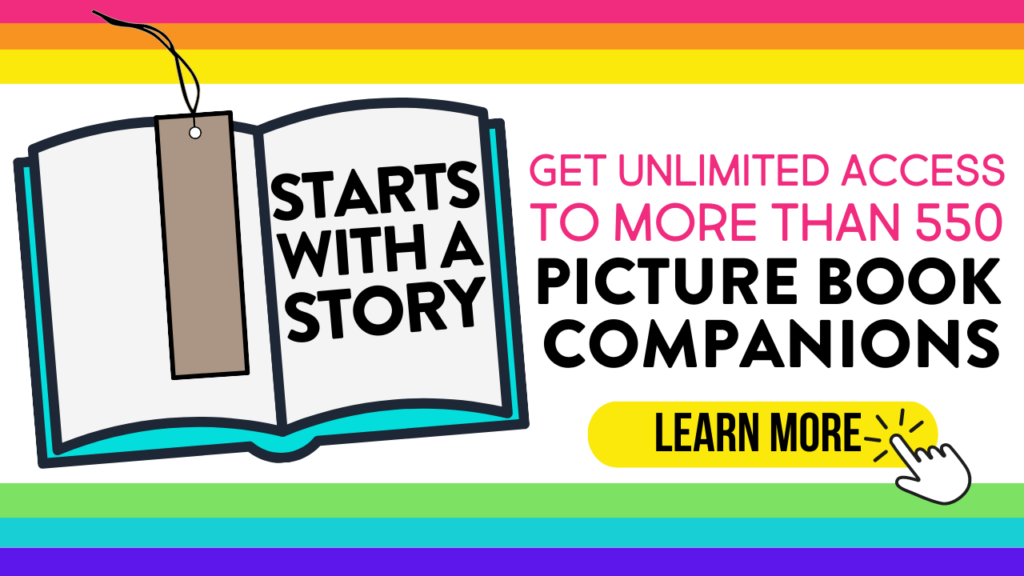 My Papi has a Motorcycle by Isabel Quintero
The book My Papi has a Motorcycle is about a girl and her father's trip through the city. Daisy has learned a lot from her Papi, from engines to the importance of determination, she looks up to him. As soon as she hears his truck driving down their street, she runs to get their helmets. The two are going to take a ride through the city together on her Papi's motorcycle.
The motorcycle passes by all the different shops and churches that make up the city. Daisy thinks about how the city is changing, especially when they find out their favorite place to get shaved ice is closed. Papi takes Daisy to see the new homes he has been building and they even pass by friends and family as they drive.
As the two return home, Daisy's young brother and Mami wave them home. Daisy knows that even though her city is changing, things will always stay the same with her family in their house.
Alma and How She Got Her Name by Juana Martinez-Neal
Alma and How She Got Her Name tells the story of a young girl named Alma. She has a very long name and is frustrated by how long it is. It doesn't fit on a piece of paper, and she has to tape an extra strip of paper to the bottom so it can fit. She goes to her dad to complain how long it is, and instead he tells her the story of her name. She learns that each part of her name represents one of her relatives. Each name was chosen specifically for her to represent the great qualities each relative had. Alma learns to love her name as she hears the story of each relative. At the end of the story, Alma's dad tells her that he chose the name Alma just for her and that it isn't a name that someone else in the family had. The name is for her to use to write her own story.
Students will love hearing this Hispanic Heritage Month book story about how Alma got her name, and think about the origin of their own names.
Islandborn by Junot Díaz
In the book Islandborn, Lola and her classmates were all born somewhere else. Their teacher gives them an assignment to draw a picture of the country they are originally from. Everyone in the class is excited to share stories about where they are from, except Lola. She left the island when she was just a baby so she does not remember it.
With the help of her teacher, Lola decides to ask her neighbors and families what they remember about the island so she can make her drawing. Lola spends the afternoon talking to people about the island and taking notes. She learned about bats as big as blankets, the delicious mangoes, the beaches and even a hurricane.
When Lola goes down stairs to talk to Mr. Mir, he tells her about something bad that happened on the island. Many years ago a monster arrived and caused problems on the island. That's why many people had to move away.
Lola is finally ready to start her drawing, but she ends up creating a whole book of drawings. The next day Lola brings her drawings to school. She explains to her class that although she doesn't remember the island, it is still part of her.
Planting Stories: The Life of Librarian and Storyteller Pura Belpre by Anika A. Denise
Planting Stories: The Life of Librarian and Storyteller Pura Belpre tells the story of Pura Belpre, who was the first Puerto Rican Librarian in New York City. When she started working at the library, she realized that there weren't any of the stories and folktales that she was familiar with in Puerto Rico. She decides to share her stories during story hour and through puppet shows, and eventually publishes a book.

Pura travels across the country and from classroom to classroom planting her story seeds and educating about her homeland. When she returns to the library, she sees that her story seeds have bloomed and everyone is telling her stories.

Students will love learning about Pura and how she shared her stories with children everywhere. This is one of my favorite books to read for Hispanic Heritage Month!
Just Ask! by Sonia Sotomayor
Just Ask! Is written by Sonia Sotomayor, an associate justice of the Supreme Court. The book starts off with Sonia narrating and explaining that she and her friends are building a garden. Just like things in the garden are different, her friends are too. Sonia encourages readers to ask questions when they are curious about someone.

Throughout the book, readers are introduced to the children that are working in the garden. Each one is diverse and explains what makes them unique. There are blind and deaf children, some have medical conditions like allergies or diabetes, and some have conditions like Autism, Down syndrome, or Tourette's.

Sonia celebrates the differences of all the children and sends a message that it is okay to ask questions when you don't understand something. This story will quickly become one of your favorite picture books for Hispanic Heritage Month!
The books shown below are included in my Starts With a Story collection. They are printable and digital book companions that include resources like reading comprehension questions, writing prompts, student activities, and much more!
Dreamers by Yuyi Morales
Yuyi Morales' book, Dreamers, tells the story of a mother who immigrated to a new home with her young child. They pack a backpack full of gifts and make the journey to their new home. It is challenging for them at first. The people in the new country speak a different language. It is difficult for them to understand and they make a lot of mistakes.
One day, the two discover a library. By checking out books at the library, they start to learn the new language. Overtime, they are able to write and speak the language. They never gave up on their dream of becoming something greater, something they haven't imagined yet.
Dreamers is a story of perseverance and dreaming for a better life.
Grab the Free Reading Resources!
We hope you found this list of Hispanic Heritage Month books helpful! If you want to get more book ideas to read aloud to your elementary students, then grab this reading freebie. It includes read aloud books lists, reading logs, and reading challenges for 1st, 2nd, 3rd, 4th, and 5th grade classroom teachers. It will have you covered for the entire school year, as well as the summer months! Grab this free elementary reading packet now!