Grandparents' Day is always celebrated on the first Sunday after Labor Day, which makes it a great holiday to celebrate during back to school time in the classroom. This list of Grandparents' Day books can be used as read alouds throughout the year as well. They all highlight grandparent-grandchild relationships and don't speak directly to the holiday. Instead, these children's books about grandparents open up opportunities for students to think about and discuss their relationships with their grandparents. Learn all about these Grandparents' Day books below!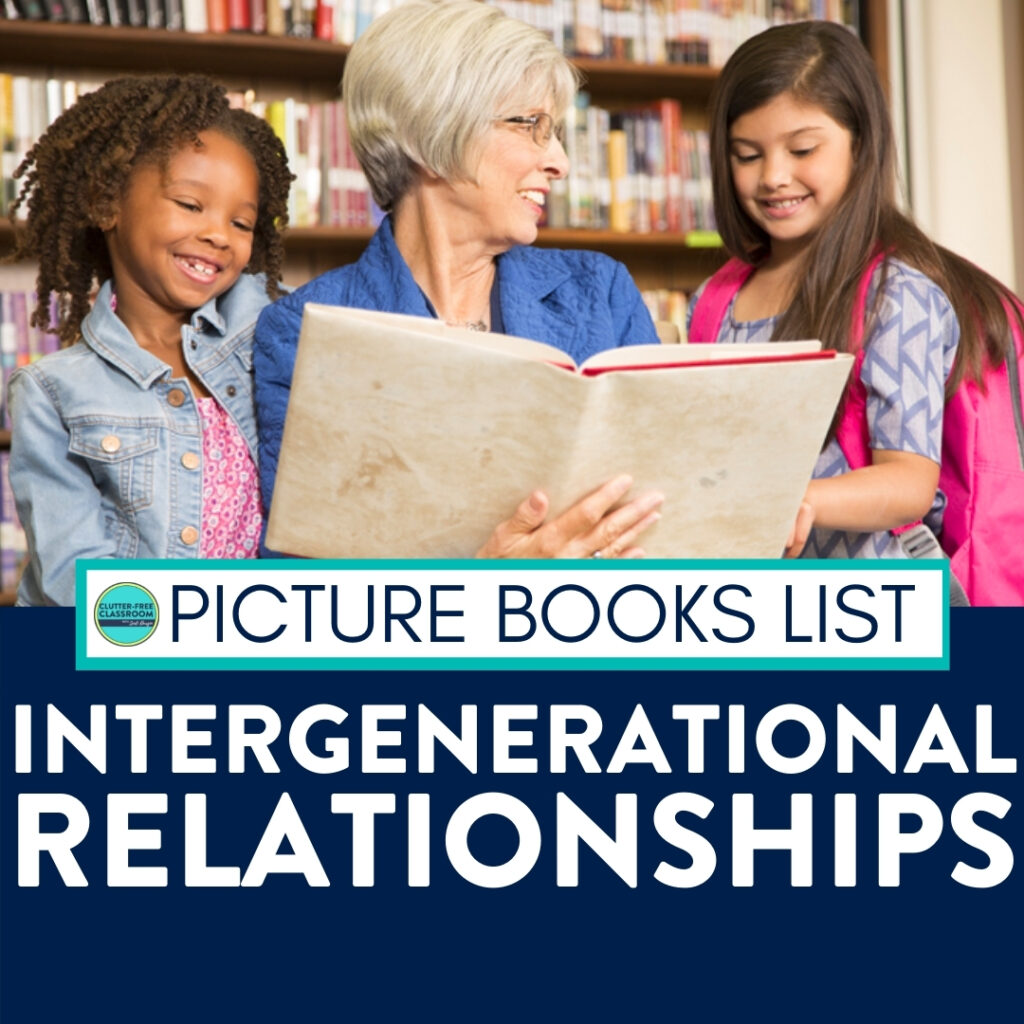 10 Grandparents' Day Books
Below are 10 great books about grandparents for kids.
1. Last Stop on Market Street by Matt de la Peña
In the story Last Stop on Market Street, CJ and his Nana ride bus to get around their town. CJ enjoys his bus ride on most days. He does start to question his Nana about why they have to ride the bus, why they wait in the rain, why they do not have a car, and why they always need to visit with the passengers on the bus.

CJ asks many questions and Nana is always happy to answer him with an honest response. He wondered how his Nan always found beauty where he never even thought to look. CJ realizes that his Nana helps him see the beauty in all they do and he finally realizes that Nana knows best! This book is great for Grandparents' Day because it highlights grandmother-grandchild relationships.
2. Where Are You From? by Yamile Saied Méndez
In the book Where Are You From?, the main character in this book is always asked where she is from. She tries to explain that she is from here, just like everyone else. However, that answer doesn't seem to satisfy the people asking. She decides to ask her Abuelo where she is from because he knows everything. He tells her all about the places her ancestors lived and the things they used to do. She is from the Pampas, gauchos, and brown river. She learns she is from the blue ocean and hurricanes.

When she presses for the name of a specific place, he tells her that she comes from his heart and the heart of all of the family members that came before them. The little girl is happy with this answer and proud to know more about where she is from. This book is great for Grandparents' Day because it highlights grandfather-grandchild relationships.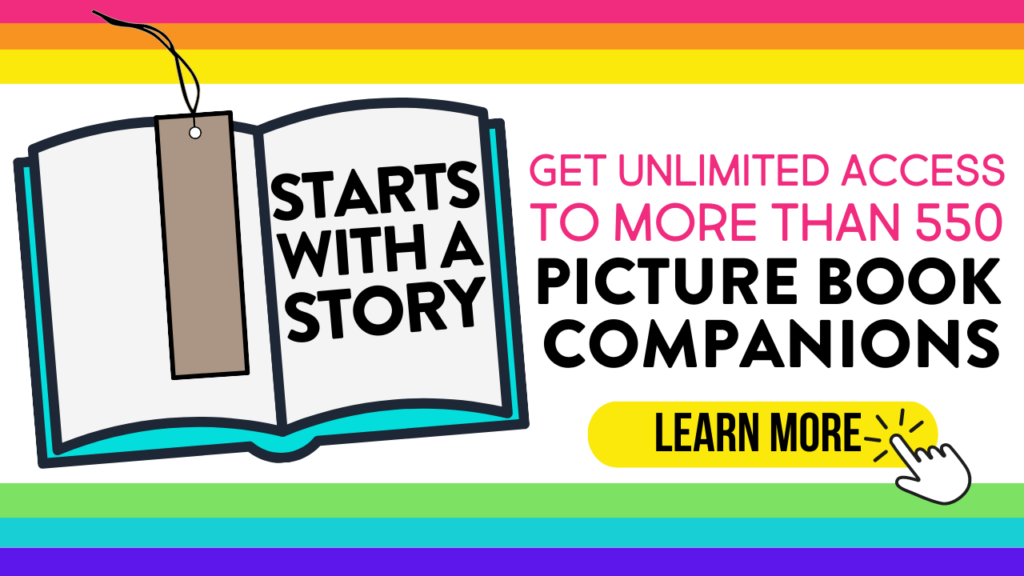 3. The Hello, Goodbye Window by Norton Juster
In The Hello, Goodbye Window, a little girl describes what visits to her Nanna and Poppy's house are like. She tells readers all the different things she likes to do at their house: look at the stars, work in her Nanna's garden, and eat dinner by the window.
The girl's favorite part of their house is the big window inside their kitchen, she calls it the Hello, Goodbye Window. This is where she stops first when visiting their house. She peeks inside the window and makes funny faces through the glass with her Nanna and Poppy. When it is time to go home, she always makes sure to look in the window and wave goodbye. The main character shares all of her special memories from time spent at her grandparents house. When she grows up, she hopes to have a house with a window just like theirs. This book is great for Grandparents' Day because it highlights grandparents-grandchild relationships.
4. The Empty Pot by Demi
The story The Empty Pot is about a boy named Ping. Ping loves flowers and everything that he plants blooms beautifully. One day, the Emperor announces that the person who will succeed him to the throne will be the one who blooms the best flower out of seeds that the Emperor gives them. All of the children in the land go to the palace to get their seeds, and set off to plant them in hopes of becoming the next Emperor.
Ping plants his seed, and is surprised when nothing blooms. After a year's time, still nothing has bloomed and he has to present his empty pot to the Emperor. Ping is ashamed when he sees that all the other boys and girls have beautiful flowers.
However, the Emperor announces that Ping will be the next Emperor! He says that the seeds he gave all the boys and girls were cooked and unable to grow flowers. Ping was the only one who was honest. Students will learn a lesson about honesty as they read this book. Although there isn't a grandparent in this story, there is an emperor who symbolizes an elder with lots of wisdom.
5. When Grandma Gives You a Lemon Tree by Jamie L. B. Deenihan
The narrator of this book is a young girl whose birthday is coming up. She has a list of things she hopes to receive for her birthday: a robot dog, drone, computer, phone, remote control car, headphones. However, when she gets a gift from her grandmother, it is not what she expected. Instead, her grandma gifts her a lemon tree.
The girl is polite and makes sure to act excited, smile and say thank you. She starts taking care of the lemon tree by making sure it is in a sunny spot and doesn't overwater it. When winter comes, she takes the lemon tree inside to keep it warm. Finally, in the spring it is time to pick the lemons.
She brings the lemons inside, slices and squeezes them. She has lemon juice! She uses the lemon juice to make lemonade and sets up a lemonade stand. Once she has sold the lemonade, she takes her money to the store. The girl says it is time to buy what she really wants. Readers are surprised to learn the girl buys gardening supplies! She plans a garden full of plants and flowers!
This book is a sweet story about making the best out of an unexpected situation and working hard to earn the things you enjoy. This is one of our favorites books for Grandparents' Day! It is great for Grandparents' Day because it highlights grandmother-grandchild relationships.
6. Spaghetti in a Hot Dog Bun by Maria Dismondy
In the book Spaghetti in a Hot Dog Bun by Maria Dismondy, the main character is Lucy, a kind girl whose favorite food is spaghetti in a hot dog bun. Lucy's grandpa Papa Gino teaches her that even though people are different, everyone has a heart with feelings. Lucy has to put her grandpa's lesson to the test when Ralph, a boy at school, starts to tease her.
Ralph teases Lucy because he thinks her favorite food is gross and that her hair is poofy. Lucy stands up for herself and does her best to show Ralph kindness. However, Lucy still feels sad and alone because of the teasing. One day, Ralph is stuck at the top of the monkey bars and afraid. People start to make fun of him. Lucy chooses kindness and helps Ralph down from the monkey bars. They become friends because Lucy chose to be true to herself and be kind. This book is great for Grandparents' Day because it highlights grandfather-grandchild relationships.
7. Freedom Soup by Tami Charles
Each year, Haitian people celebrate the New Year by eating Freedom Soup. The child in the story, Belle, quickly learns the meaning behind the soup as part of Haiti's revolution out of slavery. Her Ti Gran teaches her this year about the importance of the recipe and the necessary ingredients. Tami Charles shows Belle's family bringing in the New Year, eating soup and honoring the freedom of the Haitian people. This book is great for Grandparents' Day because it highlights grandmother-grandchild relationships.
8. Eyes that Speak to the Stars by Joanna Ho
One day, a young boy did not run to his dad when he picked him up, like he usually does. When asked what was wrong, the boy shares that a friend drew a picture of him with straight lines for eyes. His father then shares the importance of this generational trait, as the eyes speak to the stars and make them visionary. We see this trait in the boy's grandfather, brother, and dad, who all have the potential to change the world. This story incorporates themes of emotions, growth mindset, and diversity. We learn about Chinese culture and the way we are bonded to members of our family.
9. Eyes that Kiss in the Corners by Joanna Ho
The narrator of this story has eyes that kiss at the corners. They are the color of warm tea and crinkle into crescent moons. Her eyes are different than eyes that are big and blue like a lagoon with long eyelashes. Instead, her eyes are just like her mother's and sparkle like the stars. Her Amah has eyes just like that too. They tell stories and can see into the narrator's heart. The narrator's little sister, Mei-Mei has eyes just like her. Her sister's eyes look up to her and make her feel like she can fly. She is proud of her eyes. They are just like her family's eyes and they are beautiful. This inspiring book will remind students that their qualities that are different, make them special.
10. Rolling Thunder by Kate Messner
Kate Messner's book Rolling Thunder is a lyrical story about a young boy who takes part in The Rolling Thunder Ride for Freedom. It is a special day for the boy and his grandfather as they ride for the narrator's Uncle Zach and the grandfather's friends. The two set out on the motorcycle to meet up with the grandfather's friends.
On the morning of the ride, many motorcycles line up with their engines roaring. The motorcycles display flags to honor veterans and crowds roar and cheer as they drive by. The ride ends at The Wall, where they will remember those that never made it home. The young boy finds his uncle's name and makes a rubbing of it. There are speeches and prayers as everyone shows their gratitude for the sacrifices of veterans.
If you are looking for resources to go with these picture books about grandparents, then click the images below! They are book companions based on these 10 children's stories about grandparents that include reading comprehension questions, writing prompts, printable and digital student activities, teaching ideas, and much more. They are part of my Starts With a Story collection.
Grab the Free Reading Resources!
We hope you found this list of Grandparents' Day books helpful! If you want to get more book ideas to read aloud to your elementary students, then grab this reading freebie. It includes read aloud books lists, reading logs, and reading challenges for 1st, 2nd, 3rd, 4th, and 5th grade classroom teachers. It will have you covered for the entire school year, as well as the summer months! Grab this free elementary reading packet now!