This list of Veteran's Day books are great for celebrating both Veteran's Day and Memorial Day! They teach elementary students the importance of these holidays and help them develop a beginning understanding of the sacrifices that those in uniform have made to keep our country safe. These patriotic books are great teaching tools for doing that!
Your students will enjoy listening to these read alouds and participating in thoughtful conversations about how we can show appreciation and respect to those that serve our country. Learn more about some of my favorite Veterans Day books below!
This post highlights the following Veterans Day books that are great fall read alouds: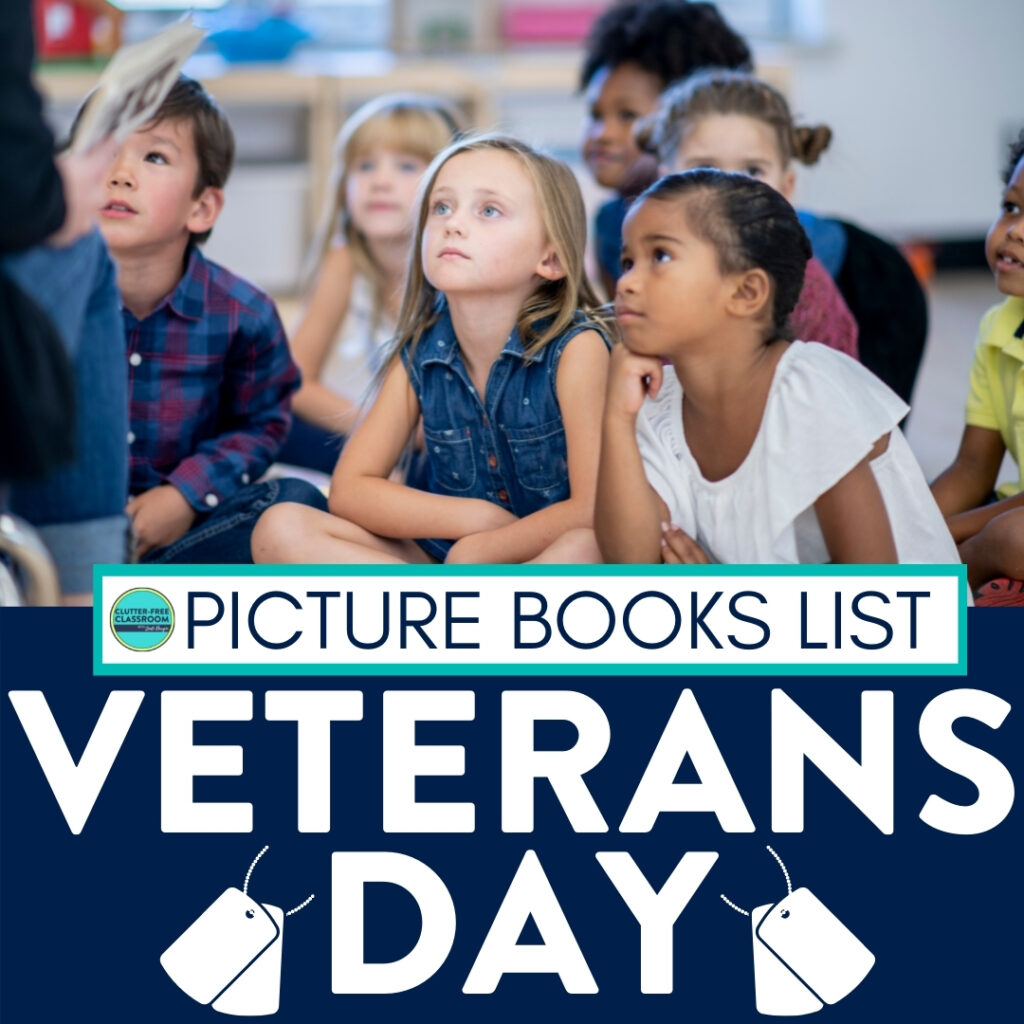 5 Veterans Day Books for Kids
Read below to learn about some of my favorite Veterans Day books to share with elementary students! Your students will love these children's books about Veterans Day!
1. America's White Table by Margot Raven
In America's White Table, a young girl named Katie learns about the importance of honoring and remembering veterans on Veterans Day. Katie's mother teaches her and her sisters about the white table many Americans set for this day and what each item on the table symbolizes. They set a small table with an empty chair. There is a lemon slice and salt on the plate plus a turned over glass and a rose on the table.
Katie learns that her Uncle John is a veteran who was held prisoner when he served in the war. He will be joining them for dinner that night and the girls realize just how much this symbol means to him. Each girl makes a special gift to place on the table. Katie makes a book where she expresses her hopes that all Americans set a table like this to remember veterans. When Uncle John sees the table the girls have set, it brings tears of pride to his eyes.
Check out these America's White Table activities!
2. The Wall by Eve Bunting
In the book The Wall, A young boy and his father have taken a long trip to the Vietnam Veterans Memorial. They are looking for the name of the boy's grandfather. While they walk along the wall, the young boy notices all of the things that have been left at the wall to honor the names: Flags, stuffed bears, letters and roses. He also notices all the different people visiting the wall, including a veteran in a wheelchair.
When the boy and his father finally find the name of his grandfather, they both take turns rubbing the name on the wall. The boy's father even uses paper and a pencil to rub the name onto the paper. They leave the boy's school picture in front of the wall. The boy learns that while it might be sad at the wall, it is a place of honor. He and his father are proud that his grandfather's name is on such an important wall.
Check out these The Wall activities!
3. The Poppy Lady: Moina Belle Michael and Her Tribute to Veterans by Barbara Walsh
The Poppy Lady: Moina Belle Michael and Her Tribute to Veterans describes the life of Moina Belle Michael, also known as the 'Poppy Lady'. As a young girl, Moina's family had lost everything in The Surrender and were unable to hire a teacher for the local children. Moina was able to attend a boarding school, and later returned to her community to open a small school for her siblings and other local children.
When Moina heard that America was entering World War I, she wanted to help the soldiers as much as she could. With other local women, she knitted socks and bandages for a nearby military camp. A few years later, she completed training to become a canteen worker, although, after applying to travel overseas, she was denied due to her age.
However, she still wanted to contribute to the war effort. Moina opened a reading room in the basement of Columbia University. This is where many people would gather to read, sing, and talk with others. Soon after, Moina wanted to do more to help the soldiers who were serving. After reading a poem in a magazine, she felt inspired to buy poppies to honor the soldiers who gave their lives on the battlefields of Flanders.
After the end of the war, Moina got many different organizations and individuals to donate money to a fund for veterans, who had a hard time finding work and medical care after returning from the war.
This heartwarming book will allow students to learn about an incredible woman who, throughout her life, sought to support the war effort by doing whatever she could. The beautiful illustrations help bring the Moina's story to life!
Check out these The Poppy Lady activities!
4. Rolling Thunder by Kate Messner
Rolling Thunder by Kate Messner is a lyrical story about a young boy who takes part in The Rolling Thunder Ride for Freedom. It is a special day for the boy and his grandfather as they ride for the narrator's Uncle Zach and the grandfather's friends. The two set out on the motorcycle to meet up with the grandfather's friends.
On the morning of the ride, many motorcycles line up with their engines roaring. The motorcycles display flags to honor veterans and crowds roar and cheer as they drive by. The ride ends at The Wall, where they will remember those that never made it home. The young boy finds his uncle's name and makes a rubbing of it. There are speeches and prayers as everyone shows their gratitude for the sacrifices of veterans.
This book is a great way to teach students about Memorial Day and the importance of honoring and remembering veterans.
Check out these Rolling Thunder activities!
5. Twenty-One Steps by Jeff Gottesfeld
Twenty-One Steps by Jeff Gottesfeld pays homage to the unknown soldiers and the important duty of the Tomb Guards. In this book, students will learn about the history of unknown soldiers through the perspective of one narrating. We learn that the unknown soldiers travel to the Capitol, where mourners gather to honor and respect the fallen.
Students will learn the history of The Tomb of the Unknown Soldier, which was made in 1921. From there, people were not showing respect to the location. Tomb Guards began to protect the tomb, in which protection is around the clock, no matter the weather. These guards are of various genders, race, and religions, but what unites them is that they are Americans whose standard is perfection.
Check out these Twenty-One Steps activities!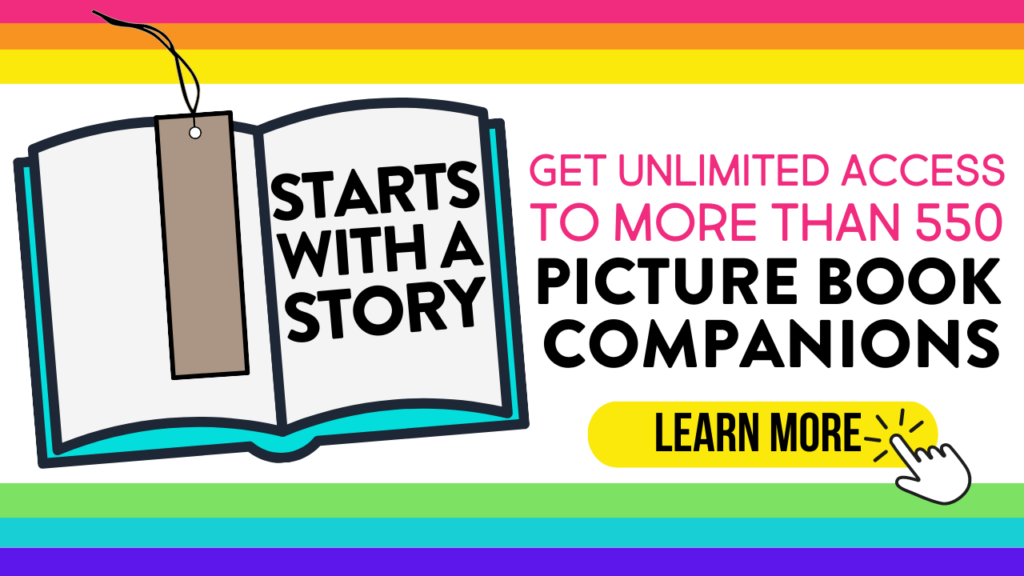 Get All of the Veterans Day Book Companions
Save money by scooping up all of the Thanksgiving book companions!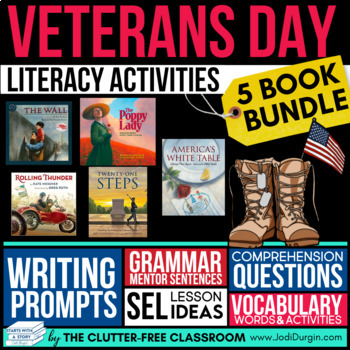 Grab the Free Reading Resources!
Both you and your students will love this collection of Veterans Day books! Each of these patriotic books helps students understand the importance of appreciating and respecting our service men and women.
We hope you found this list of Veterans Day books helpful! If you want to get more book ideas to read aloud to your elementary students, then grab this reading freebie. It includes read aloud books lists, reading logs, and reading challenges for 1st, 2nd, 3rd, 4th, and 5th grade classroom teachers. It will have you covered for the entire school year, as well as the summer months! Grab this free elementary reading packet now!