Calling all elementary teachers looking for Memorial Day read alouds! You found the right place! These Memorial Day read alouds will be very popular in your classroom. They share important and meaningful stories that your students will really enjoy. Check out the full list of Memorial Day books for kids below!
This post highlights the following children's books about Memorial Day: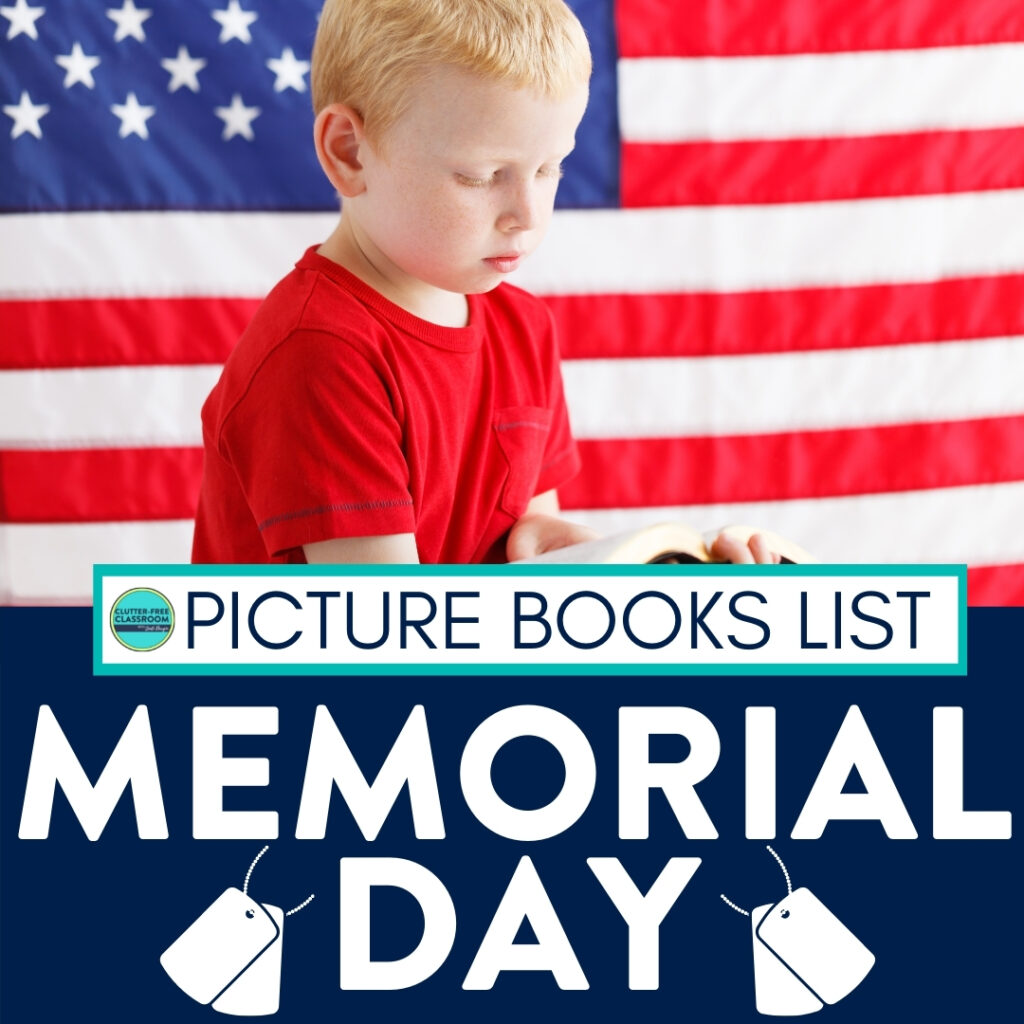 7 Memorial Day Read Alouds
Below are 7 quality Memorial Day read alouds. Your students are going to love these Memorial Day children's books! They are great read alouds!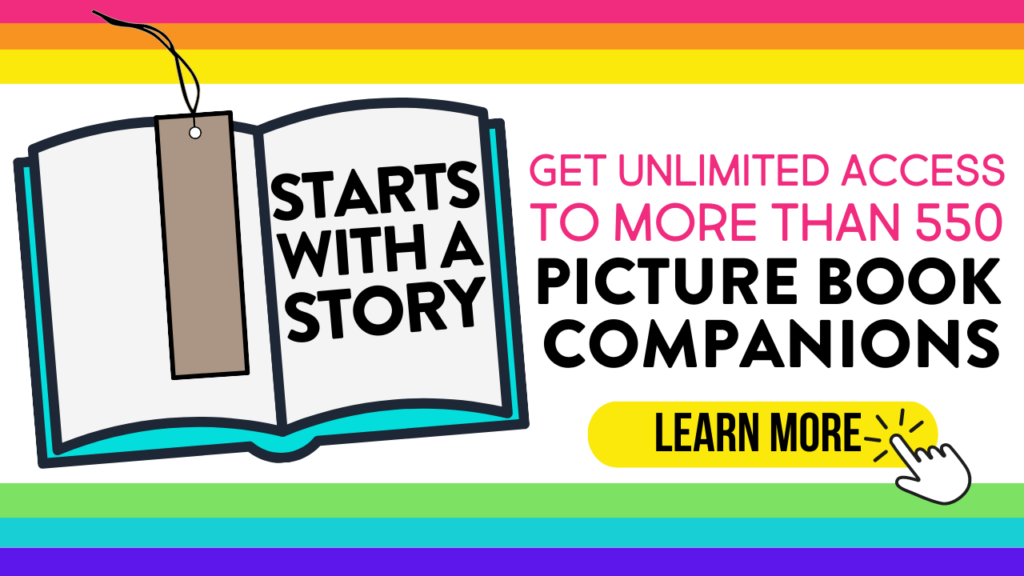 1. The Poppy Lady: Moina Belle Michael and Her Tribute to Veterans by Barbara Walsh
The Poppy Lady describes the life of Moina Belle Michael, also known as the 'Poppy Lady'. As a young girl, Moina's family had lost everything in The Surrender. They were unable to hire a teacher for the local children. Moina was able to attend a boarding school. She later returned to her community to open a small school for her siblings and other local children.

When Moina heard that America was entering World War I, she wanted to help the soldiers as much as she could. With other local women, she knitted socks and bandages for a nearby military camp. A few years later, she completed training to become a canteen worker. Although, after applying to travel overseas, she was denied due to her age.

However, she still wanted to contribute to the war effort so Moina opened a reading room in the basement of Columbia University. It was a place where many people would gather to read, sing, and talk with others. Soon after, Moina wanted to do more to help the soldiers who were serving. After reading a poem in a magazine, she was inspired to buy poppies to honor the soldiers who gave their lives on the battlefields of Flanders.

After the end of the war, Moina got many different organizations and individuals to donate money to a fund for veterans, who had a hard time finding work and medical care after returning from the war.

This heartwarming book will allow students to learn about an incredible woman who, throughout her life, sought to support the war effort by doing whatever she could. The beautiful illustrations help bring the Moina's story to life!
2. Rags: Hero Dog of WWI: A True Story by Margot Theis Raven
Rags: Hero Dog of WWI: A True Story tells the story of Rags, a dog found on the streets of Paris by Private James Donovan. Rags joined Donovan on the battlefield and quickly became popular among other soldiers. He was put to work in the trenches, chasing mice, delivering important messages, and acting as a morale booster for the soldiers.

In October of 1918, Rags got a message to the Allies that helped them win the battle. Sadly, he was badly injured but a kind doctor helped tend to his injuries.

Students will enjoy learning about the story of a dog who made a difference in the course of World War I.
3. H is for Honor by Devin Scillian
The book H is for Honor details the different aspects of military life by using the alphabet to introduce different words related to living in a military family. The book explains how life in the military affects the way that those who are serving act while at home and the effect this has on family dynamic. This humanizes those who work in the military as individuals who have families and lives away from their work. The illustrations add to students' knowledge about the different aspects of the military and the military experience.

This book is great for students around the time of Memorial Day or Veteran's Day because it shows the experience of those serving in the military during time at work and also while at home with their families.
4. The Wall by Eve Bunting
In The Wall, a young boy and his father have taken a long trip to the Vietnam Veterans Memorial. They are looking for the name of the boy's grandfather. While they walk along the wall, the young boy notices all of the things that have been left at the wall to honor the names: flags, stuffed bears, letters and roses. He also notices all the different people visiting the wall, including a veteran in a wheelchair.

When the boy and his father finally find the name of his grandfather, they both take turns rubbing the name on the wall. The boy's father even uses paper and a pencil to rub the name onto the paper. They leave the boy's school picture in front of the wall. The boy learns that while it might be sad at the wall, it is a place of honor. He and his father are proud that his grandfather's name is on such an important wall.
5. Rolling Thunder by Kate Messner and Greg Ruth
One morning, a young boy and his family board a train that will take them to Washington, DC, where they will meet up with his grandpa in the book Rolling Thunder. It's Memorial Day Weekend, which is when the annual Veteran's Ride for Freedom is held.
This year, the boy is excited to ride with his grandpa on his motorcycle, along with million of other veterans. Grandpa is riding for his friends Joe and Tom, who he lost in the Vietnam War. The boy is riding for his Uncle Zach, who was a pilot. The boy camps out will all of the other veterans, and the boy gets to meet some of his grandpa's friends.
The next morning is the Ride For Freedom. The ride ends at the Vietnam Veterans Memorial, or the Wall. This is a memorial that lists members of the armed forces who fought and died in Vietnam, including those who are MIA. The boy finds his Uncle Zack's name on the wall, and makes a rubbing of it. He also listens to speeches made by some of the veterans. Students will enjoy this book about a special experience shared between a grandpa and his grandson.
6. Don't Forget, God Bless Our Troops by Jill Biden and Raúl Colón
In Don't Forget, God Bless Our Troops, Natalie's father is a soldier, and he has to leave to go overseas for war. She is having a hard time, and everything makes her think of her dad. Natalie keeps reminding herself to be brave, and, although she is having a hard time, these reminders help her not feel as sad.
At school, Natalie's teacher holds up a picture of soldiers, and Natalie sees that one of those soldiers is her dad, making her proud. Natalie also helps her Nana send hundreds of boxes overseas to the soldiers, and she is glad to help. Finally, Natalie's dad comes back home, and she is so excited to see him again! Students will learn so much about the struggles many military families face by reading this book.
7. America's White Table by Margot Raven
In America's White Table, a young girl named Katie learns about the importance of honoring and remembering veterans on Veterans Day. Katie's mother teaches her and her sisters about the white table many Americans set for this day and what each item on the table symbolizes. They set a small table with an empty chair. There is a lemon slice and salt on the plate plus a turned over glass and a rose on the table.

Katie learns that her Uncle John is a veteran who was held prisoner when he served in the war. He will be joining them for dinner that night and the girls realize just how much this symbol means to him. Each girl makes a special gift to place on the table. Katie makes a book where she expresses her hopes that all Americans set a table like this to remember veterans. When Uncle John sees the table the girls have set, it brings tears of pride to his eyes. I loved this book so much I added it to my Starts With a Story collection.
Memorial Day Reading Activities
Grab the Memorial Day reading activities below!
Grab the Free Reading Resources!
In closing, we hope you found this list of Memorial Day read alouds helpful! Your students are going to love these children's books about Memorial Day! They are great spring read alouds!
If you want to get more book ideas to read aloud to your elementary students, then grab this reading freebie. It includes read aloud books lists, reading logs, and reading challenges for 1st, 2nd, 3rd, 4th, and 5th grade classroom teachers. It will have you covered for the entire school year, as well as the summer months! Grab this free elementary reading packet now!