Calling all elementary teachers looking for fun summer read alouds for the end of the school year or your summer program! This list of summer read aloud picture books is exactly what you need! These children's books about summer feature interesting characters, plots, and settings. They will be a big hit in your classroom! Check out the full list of summer read alouds below!
This post highlights the following children's books:
Jabari Jumps
The Relatives Came
Rainbow Fish
Hey, Little Ant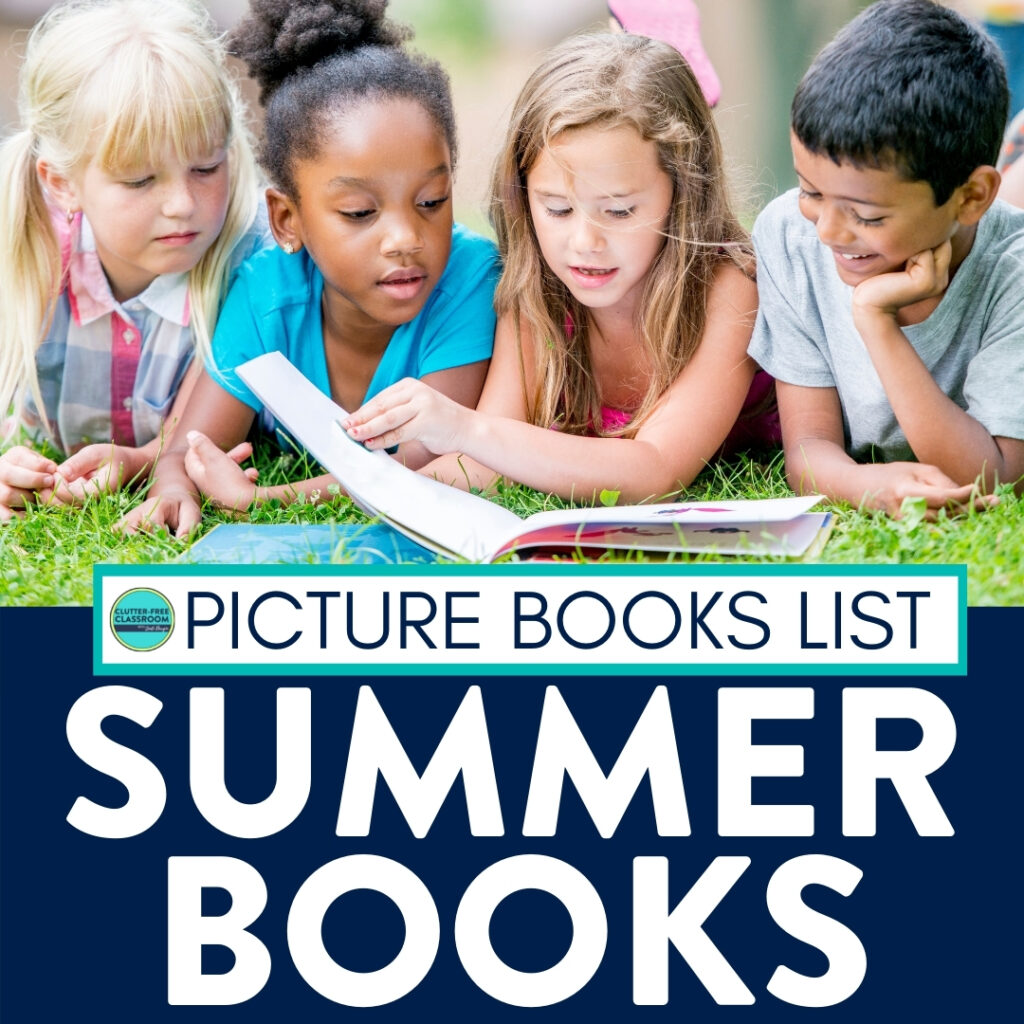 4 Summer Read Alouds
Below are 4 great summer read alouds. They are the best summer picture books!
Jabari Jumps by Gaia Cornwall
In Jabari Jumps, Jabari is at the pool with his father and sister. He has just finished swimming lessons and passed his swim test. Today is the day he will jump off the diving board for the first time and he is really excited. However, when he gets in line to climb the ladder, Jabari starts to feel nervous. He lets other kids go before him, takes a rest, remembers to do his stretches, and even decides tomorrow is a better day for jumping.

Thankfully, his father is there to help. He explains that it is okay to be a little scared and explains it helps to take a deep breath and tell yourself you're ready. Jabari starts to climb up the tall ladder once more and steps out onto the diving board. After a deep breath, he leaps into the air and falls down into the water. Everyone is happy when he emerges from the water and Jabari is ready to jump again.
The Relatives Came by Cynthia Rylant
The relatives in The Relatives Came travel a long way from Virginia to visit with their family. When they get there, everyone is very excited to see each other. There is lots of hugging, laughing, and smiling.

The relatives stay for many weeks and their family welcomes them into their home. The relatives do many things during their visit such as tend the garden, fix items, and play music. The relatives and their family are sad when it is time for them to go, but know that they will be back again next summer.

Students will enjoy this story about what happens when relatives visit, and will make connections to their own lives and their families.
Rainbow Fish by Marcus Pfister
In Rainbow Fish, Rainbow Fish was unlike any of the other fish in the sea. He had sparkling, shimmering scales all over. The other fish were amazed by his beauty and always wanted Rainbow Fish to play with them.

One day, a little blue fish asked Rainbow Fish for one of his scales. Rainbow Fish was shocked! How could someone expect him to give up one of his beautiful scales? He was rude to the little fish, who swam away and told all his friends. After hearing about how Rainbow Fish treated the other fish, no one asked Rainbow Fish to play anymore. He found himself feeling very lonely.

Rainbow Fish went to see the octopus for advice. She told him that he should start giving the other fish some of his scales and that is how he would learn to be happy. Rainbow Fish was unsure at first. When he saw the little blue fish again, he decided to give away one small scale. The little fish was so happy, and so was Rainbow Fish. He decided to give away more scales to the other fish and was filled with so much joy. Everyone was so happy to have a shimmery scale and again everyone wanted to play with Rainbow Fish.
Hey, Little Ant by Hannah Hoose and Phillip Hoose
In Hey, Little Ant, when a boy threatens to squish a tiny ant, the ant tells the boy that giants can't know how it feels to be an ant. As they converse, the boy realizes that he had made some wrong assumptions about ants. The story ends before the boy has made his decision, so students can share what choice they would make. Students will like this book that shows the contrast of how different people see the world.
If you are looking for some book-based lessons and activities, then check out these Starts With a Story book companions below. They include printable and digital student activities, teaching guides, lesson ideas, and much more!
Grab the Free Reading Resources!
We hope you found this list of summer read alouds helpful! Your students will love these summer books for kids! Many of them are included in my Starts With a Story collection. If you want to get more book ideas to read aloud to your elementary students, then grab this reading freebie. It includes read aloud books lists, reading logs, and reading challenges for 1st, 2nd, 3rd, 4th, and 5th grade classroom teachers. It will have you covered for the entire school year, as well as the summer months! Grab this free elementary reading packet now!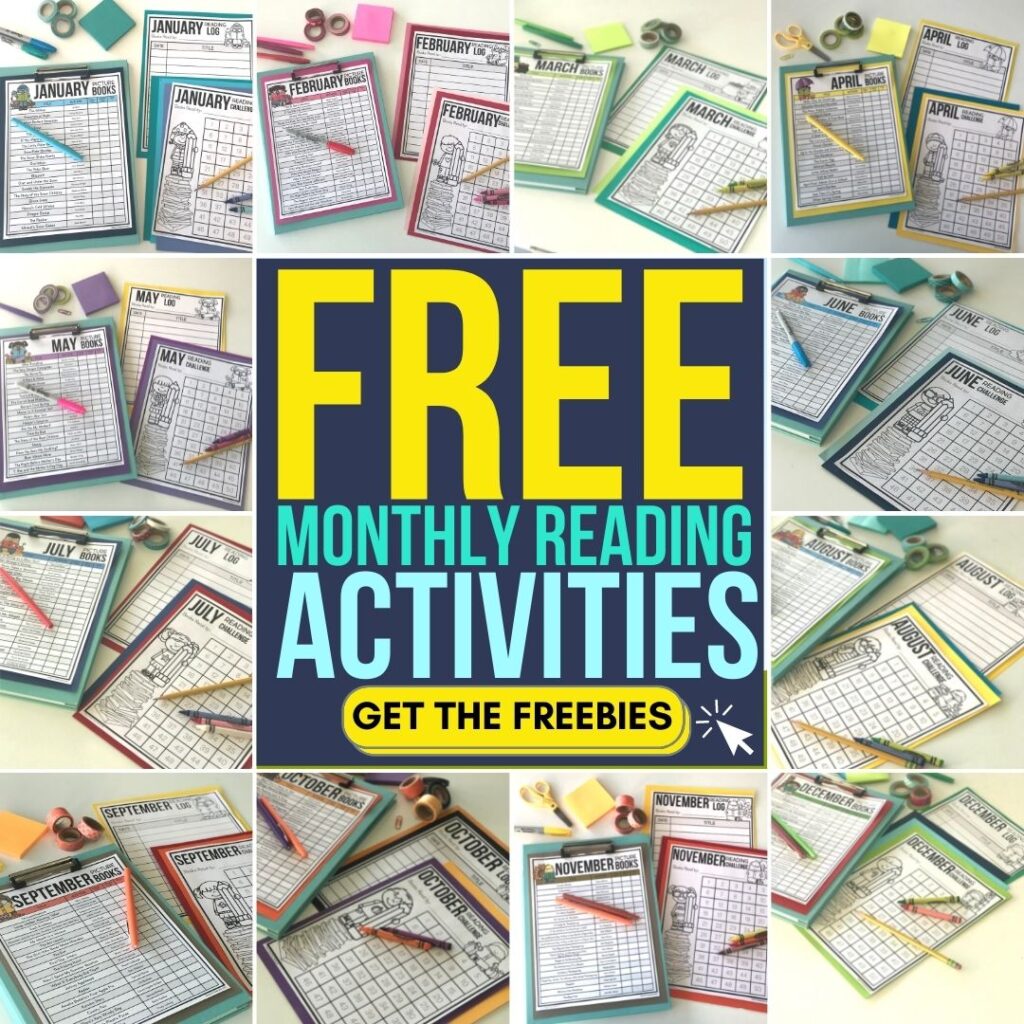 If you enjoyed this post about summer read alouds, then you might also like these posts: