This list of spring books for kids is filled with quality picture books for the end of March, April, May, and the beginning of June. These children's books about spring will be a big hit in your elementary classroom. Students will love the illustrations in Jan Brett's Mossy, the classic storyline of Make Way for Ducklings, and clever characters in Tops and Bottoms. Check out the full list of the best spring books for kids below!
10 Spring Books for Kids
Below are 10 quality spring books for kids. Your elementary students are going to love these spring picture books! All of them are part of my Starts With a Story collection.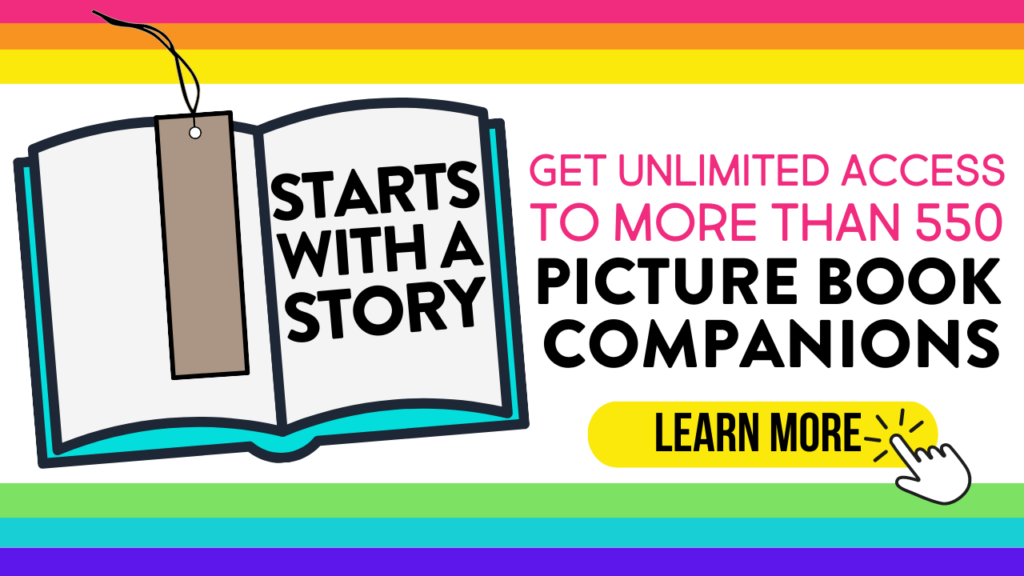 Reading Activities
If you are looking for resources for teaching using picture books, then check out the Starts With a Story resources below. They include reading comprehension questions, writing prompts, digital student activities, SEL lesson ideas, and much more!
Grab the Free Reading Resources!
We hope you found this list of spring books for kids helpful! These really are the best picture books about spring! If you want to get more book ideas to read aloud to your elementary students, then grab this reading freebie. It includes read aloud books lists, reading logs, and reading challenges for 1st, 2nd, 3rd, 4th, and 5th grade classroom teachers. It will have you covered for the entire school year, as well as the summer months! Grab this free elementary reading packet now!
If you found this list of spring books for kids helpful, you might also enjoy these posts: