Books! Glorious books! While we want our kids reading a variety of great literature to themselves, there are also books we hoard to use as read alouds and mentor texts. How do we keep these books separate but also accessible? Read below to learn how to organize read aloud books in your classroom.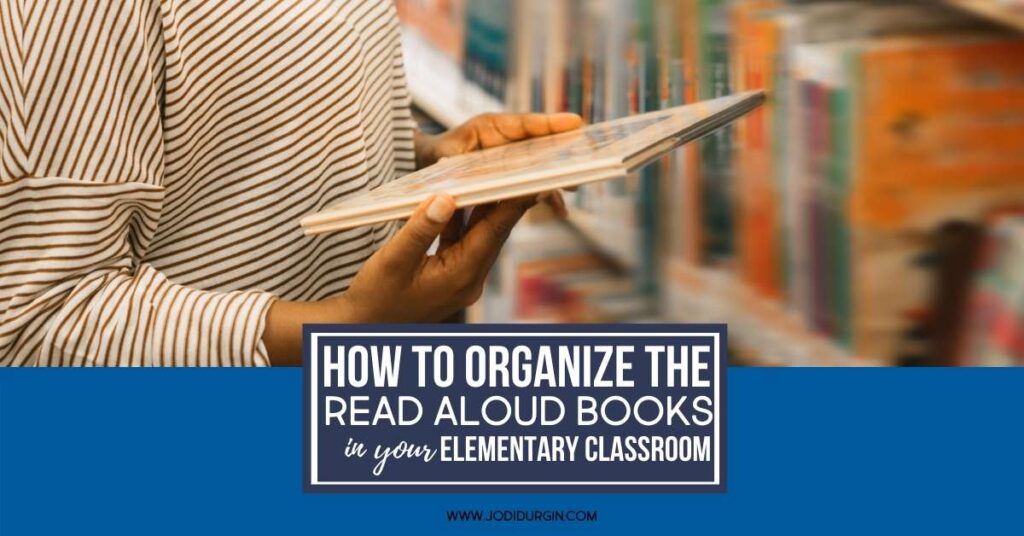 THIS BLOG POST WILL…
share tips and strategies for organizing and storing those titles that we like to read aloud to the class
recommend tools for organizing read alouds
explain how to catalog your read alouds
suggest how to track your read alouds
12 Ways to Organize Read Alouds
You can organize your read alouds by any of the following ways:
Alphabetical
Author
Content area
Genre
Holiday
Month
Reading level
Reading strategy
Season
Theme
Topic
Unit
Tools for Organizing Read Alouds
Storage Tubs for Thematic Units: The picture books that go with my thematic units are stored with those thematic units. I print labels for the covers to signal that they are read alouds and don't display them with the other thematic books until after I have read them to the class.
Magazine Files or Ice Cube Bins: This is effective if you have a smaller collection of books.
Tub: Store books in a plastic tub that are sorted with labeled cardstock dividers.
Shelf: Dedicate a shelf to read alouds that are divided neatly with smaller containers. I have a collection of chapter books that I read each year (The BFG, Charlie and the Chocolate Factory, Charlotte's Web, Frindle, Muggie Maggie, James and the Giant Peach, and more). I store those in a basket from Dollar Tree on a shelf out of reach.
Dishpans: Mentor texts that I select to model specific writing strategies are housed together by the trait I use them to teach. I keep these in dishpans on a shelf out of reach. After I read the book I put it into circulation in the class library in a special basket labeled, "Mentor Texts." Because they are viewed as "special," they become favorites for the students to reread throughout the remainder of the year. Since they were selected because they are mentor texts, I love that the kids enjoy rereading them so often. At the end of the year, they all go back into their respective dishpans.
Filing Cabinets: I'm not a fan of using filing cabinets for their intended purpose of housing papers as they often get forgotten so I love that this cabinet has been repurposed to hold books.
Read Aloud Inventory: Keep a running inventory or list of titles of books you enjoy reading aloud to the class (either thematically, seasonally, or as mentor texts) and borrow them from the library as needed each year. This saves space and money. This list could be stored on a computer or iPad to save space.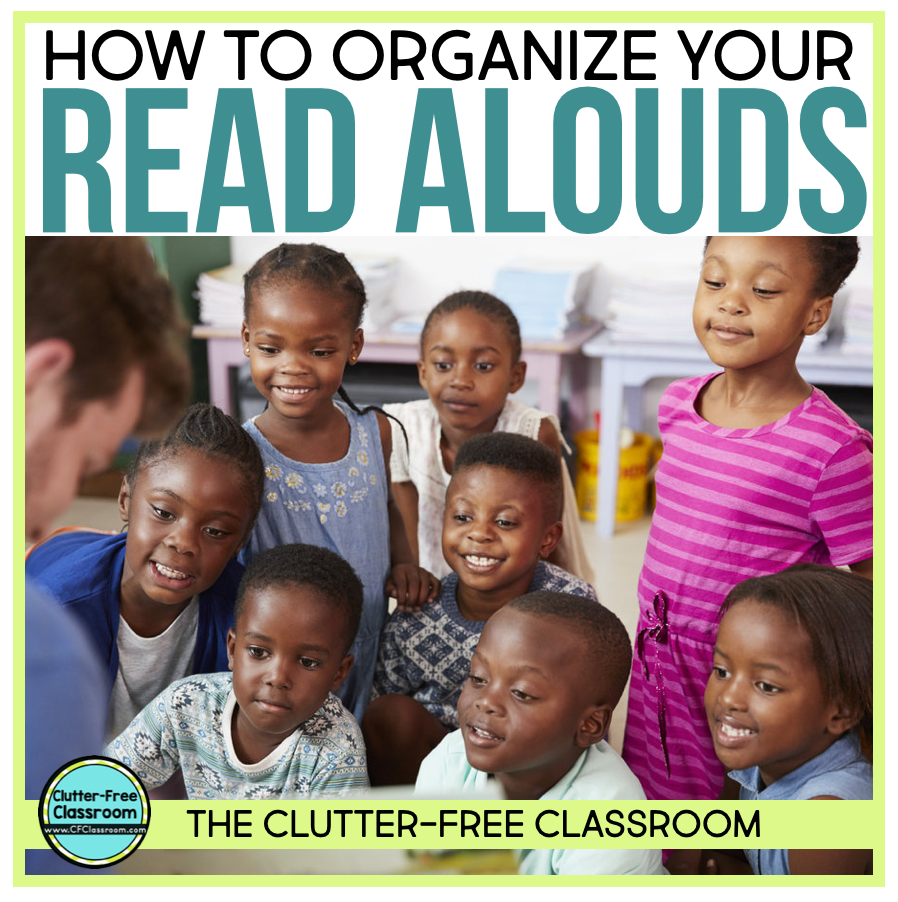 How to Catalog Read Aloud Books
Make a list of read alouds organized by one of the following categories: Alphabetical, author, content area, genre, holiday, month, reading level, reading strategy, season, theme, topic, and unit. Use a separate piece of paper for each different group. For example, if you choose to catalog and sort books by alphabet, then you would have 26 pieces of paper. Each piece of paper would have a letter of the alphabet on the top.
How to Track Read Aloud Books
Keeping track of books can be difficult. A student may want to borrow it for independent reading time or perhaps a colleague requests to borrow it. You never realize it wasn't returned until you need it, which by then you forget who you lent it out to. Does this sound familiar? Try out this solution… Label all of your read aloud books with your name, the genre, and the reading strategy it lends itself to. Whenever someone asks to borrow one of the books, write down the title of the book, the name of the person you lent it to, and the date that you gave it to them. Give this a try in your classroom!
Other Organization Tips to Consider
Clips: Using clips allows flexibility in labeling the baskets.
Color Code: Color code the bins.
Size Consideration: Find the perfect containers to fit your space.
GET THE FREE READING RESOURCE BUNDLE:
You will receive:
a list of seasonal picture books for each month of the year
blank book lists for you to record your own titles
printable reading logs for your students
print and go monthly reading challenge charts
{sources: 1 / 2 / 3 / 4 / 5/ 6 }