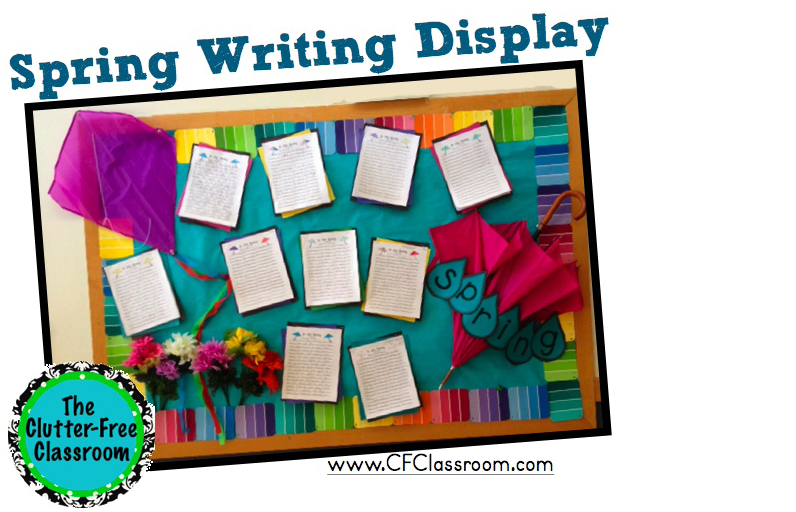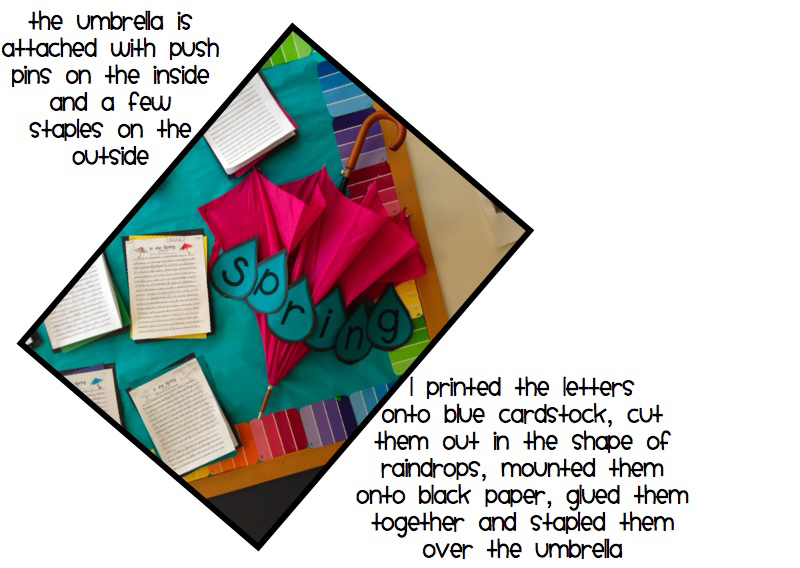 I hesitate to write this for fear of jinxing it, but…
I think spring has finally sprung in these parts.
I've worn sandals for the past two days. Admittedly, my toes were a bit chilly, but I do think the winter is behind us. If you've been reading my blog throughout the school year you may remember that I've been documenting my students' writing progress with seasonal writing projects. The difference between their fall writing and their winter writing and these spring pieces had me grinning from ear to ear. I'm so proud of their progress and this project certainly showcases how they have grown.
My completed bulletin board also makes me smile. I had been craving bright and cheerful colors.
I was going to change out the paint chip border that I originally put up for my St. Patrick's Day bulletin board…and then left up for my Greedy Triangle-inspired 2D Geometry bulletin board…but, it seemed like it worked well for this display as well so I left it. I pinky promise to put up something new when I take these down.
This packet (along with the fall and winter versions) can be found in my store.
Check out my blog post with photos of our Winter Projects and my blog post about Autumn Bulletin Board ideas