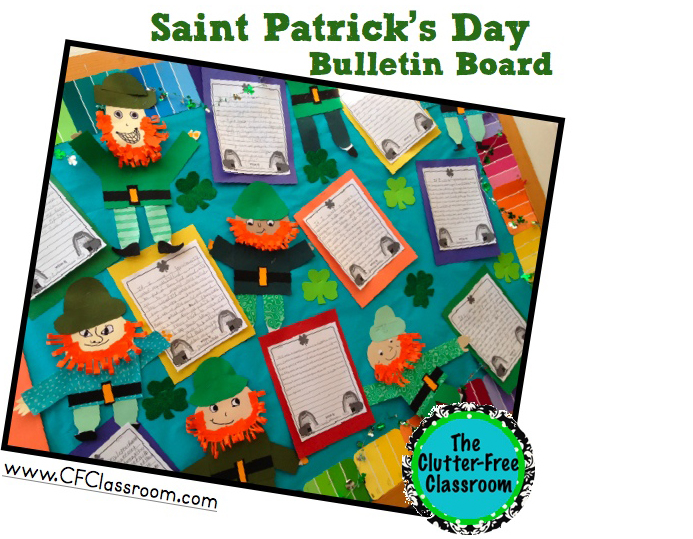 St. Patrick's Day Activities are so much fun in the classroom. Kids love to write about leprechauns, build traps and listen to read alouds. St. Patricks Day Bulletin Boards are bright, colorful and can be so easy to create.
I always feel the need to add in a disclaimer when I suggest anything that involves paint chip samples. If you ask the manager of Home Depot or Lowes they are typically more than happy to let you have all of the samples you want/need for anything school-related. I've found HD in particular to be very generous with project supplies. Please ask before you take. 🙂
With that being said, I'm really happy with how my latest bulletin board turned out using the paint chips as the border. I've been craving color lately!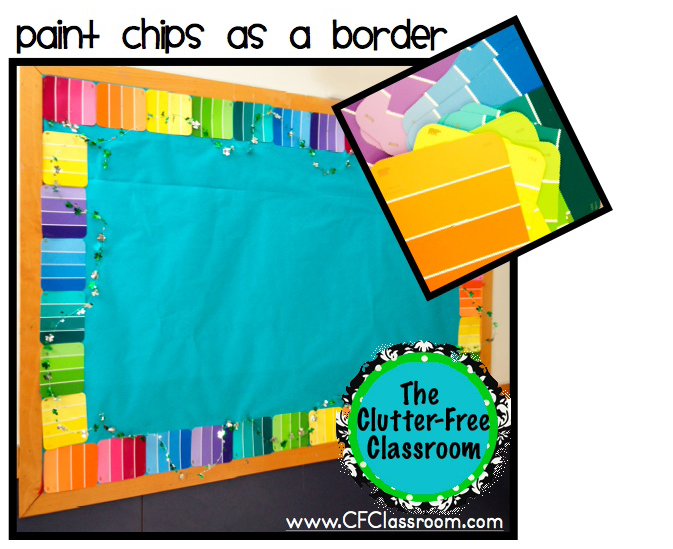 These boards would look great to display any of the work from our Starts with a Story March Read Alouds. If you are not familiar with them, each contains 30 writing prompts based on the book and themed stationary for the students to write on.
All of the books are available on their own as well as in this March Bundle.
The individual books that are included are:
☘️ Jamie O'Rourke and the Big Potato
☘️ Clever Tom and the Leprechaun
☘️ The Gingerbread Man and the Leprechaun
They also include standards-based discussion questions, vocabulary activities, social-emotional learning lessons, word study activities and a collection of graphic organizers for each of the fiction reading skills and strategies.
Best of all, the activities were designed to be open-ended so you can easily differentiate to meet the varied needs of all your students while still having the class work on the same activity.