If you are looking for cheap classroom decor ideas and cheap classroom decoration resources, then you found the right place! You do not have to spend a fortune in order to create a beautiful learning environment for your elementary students. You can do it with any budget!
This blog post will answer the following questions about cheap classroom decor:
How do I make my classroom look more attractive?

How can I decorate my classroom for cheap?

Where are the best places to buy cheap classroom decor?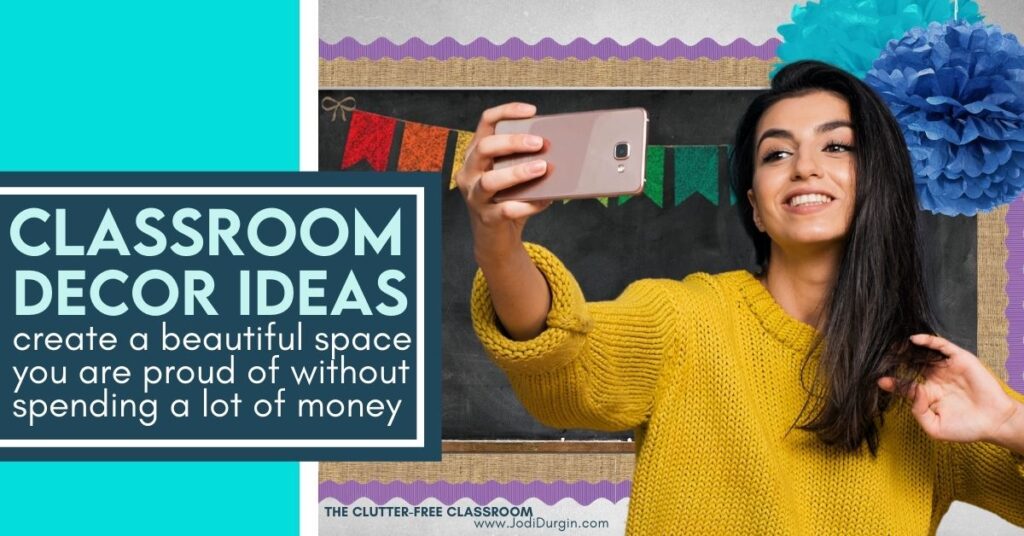 How Do I Make my Classroom Look Nice?
It is absolutely possible to make your classroom look nice without totally breaking the bank. You do not need expensive items. Oftentimes cheap classroom decor can serve the same purpose. Here are 8 ways to make your classroom look like one found on Instagram:
8 Ways to Make Your Classroom Look Nice
1. Select a consistent and cohesive color scheme.
Choosing and sticking with a classroom color scheme will help create a cohesive learning environment in your classroom. You can pair a color scheme with a classroom decor theme as well. You don't need to go over the top with tons of cheap classroom decor though!
2. Declutter your classroom.
Decluttering your classroom by removing excess furniture, outdated curriculums, trash, old papers, broken items, and other items you do not need in your classroom will quickly make your space look nicer!
3. Remove your teacher desk.
Getting rid of your teacher desk will make your room feel bigger and will prevent you from piling papers on it and having it serve as a catch-all for everything.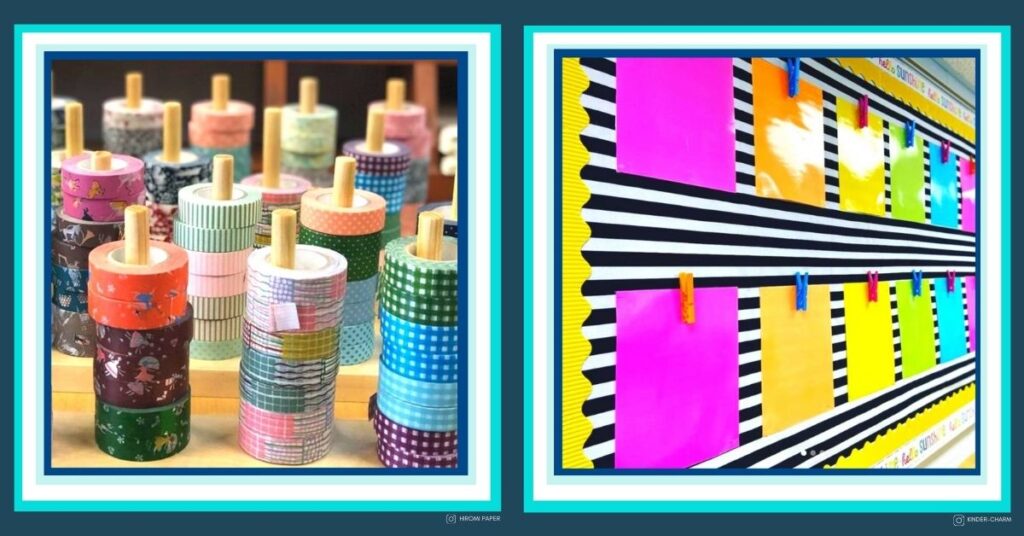 4. Offer

flexible seating

options.

There are tons of awesome flexible seating options out there now that empower students to work in a way that is best for them. When students are working in an ideal location and position for them, they will be more engaged in their learning.
5. Utilize tables or groups of desks for collaboration.
If you do not have access to tables, then grouping desks together is the next best thing. It promotes collaboration, communication, and engagement. It also helps you deliver differentiated small group instruction.
6. Make space for independent work.
Having a designated spot for clipboards that students can easily access and then bring to a quiet area in the classroom is a great system. When students are working in different parts of the classroom and are engaged, your room looks amazing to anyone who walks in!
7. Showcase student work.
Posting students' creations not only make students feel proud and motivate them to produce their best work, they are also beautiful works of art that look great displayed on the wall. A great example of work to post is a writing piece accompanied by some sort of craft.
8. Less is more.
This is a good rule of thumb to follow. When you have less stuff, your space naturally looks bigger and brighter. You don't need a ton of cheap classroom decor to make your space look nice.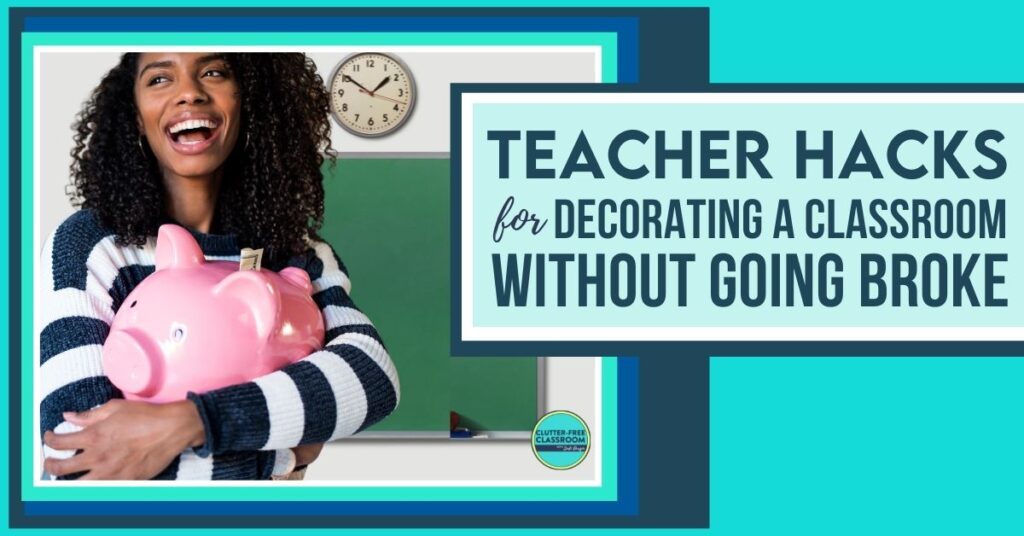 Cheap Classroom Decor Ideas for Teachers
There are tons of ways to decorate a classroom on a budget using cheap classroom decor. Learn about 10 of them below!
10 Cheap Ways to Decorate a Classroom
1. Bring items from home.
When you think of items you need to decorate your classroom, start by seeing if you already own it.
2. Borrow items from family and friends.
If you are looking for a camping chair for your camping classroom theme or a beach tent for your beach classroom theme, consider asking your friends and family if they have an extra one laying around. You might be surprised by the amount of cheap classroom decor people have laying around.
3. Do DIY projects.
Get inspiration for classroom decorations on Instagram and Pinterest, then recreate it with your own twist that fits your needs.
4. Start your search at the dollar store.
Before heading to Amazon, Target, or Walmart, check the dollar store to see if you can find what you need.
5. Shop the clearance section.
At the end of the summer, many stores fill up their clearance section. This is a great place to check for cheap classroom decor.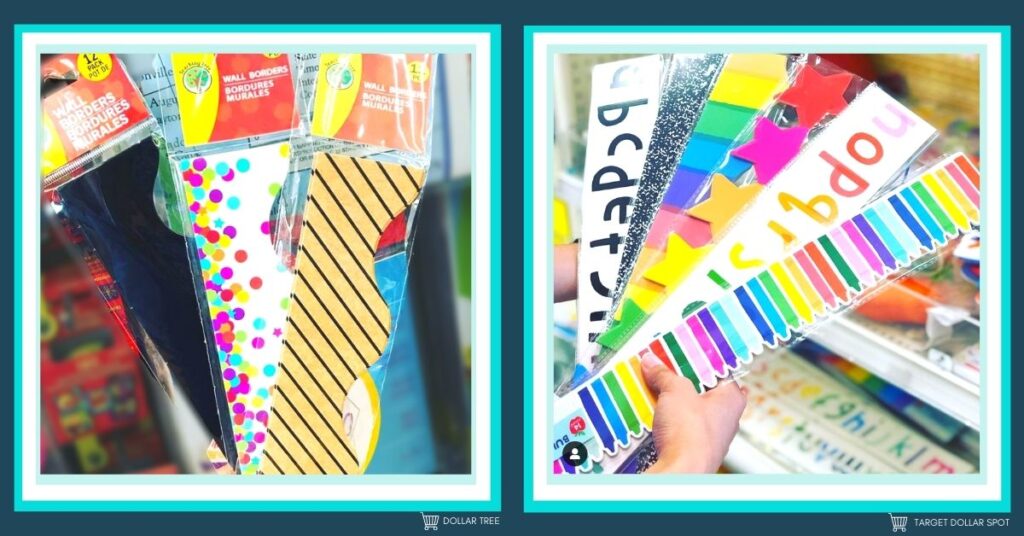 6. Seek teacher discounts.
There are stores like Michael's that offer a teacher discount. Many of them require you to simply just bring your teacher ID.
7. Buy in bulk.
When you buy items in large amounts, you can usually get them for a lower cost. It's a great way to get cheap classroom decor! The Elementary Classroom Decor Collection is a budget-friendly way to get to tons of decorating and classroom set up materials you need at a low cost.
8. Stick with a classroom color scheme.
This helps create a cohesive look in your classroom even when things don't match perfectly.
9. Use decorative tape.
There are lots of beautiful decorative tape options out there that help you transform a mismatched set of bookcases into a cohesive collection. It's a cheap classroom decor fix!
10. Use scrapbook paper.
Scrapbook paper is a great way to decorate small classroom items like pencil cups. It's a nice cheap option!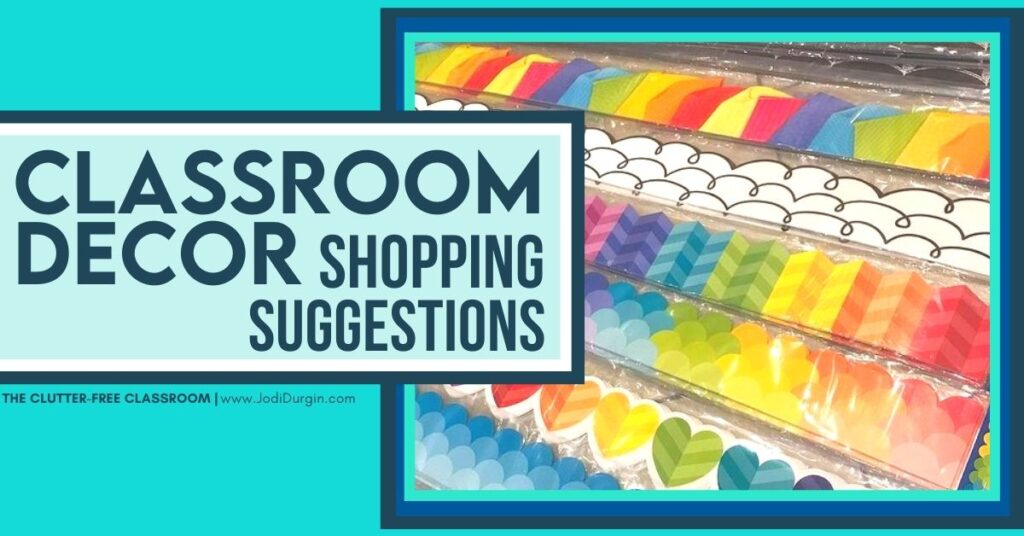 Where to Buy Cheap Classroom Decor
Here are the best places to go if you are looking for cheap classroom decorations:
Amazon

Dollar Tree

Hobby Lobby

Michaels

Oriental Trading

Target

Walmart
Grab the Free Classroom Decor Guide!
We hope you found this information about cheap classroom decor and cheap classroom decoration resources helpful! Next, we would love for you to download this free classroom decor guide for elementary teachers. It has more helpful tips and ideas as you set up your classroom!