If you are looking for fun March activities for elementary students, then you found the right place! This post will share some of the best resources for teaching and celebrating some popular holidays and events like St. Patrick's Day, Women's History Month, Read Across America, and more. Learn all about the March activities below!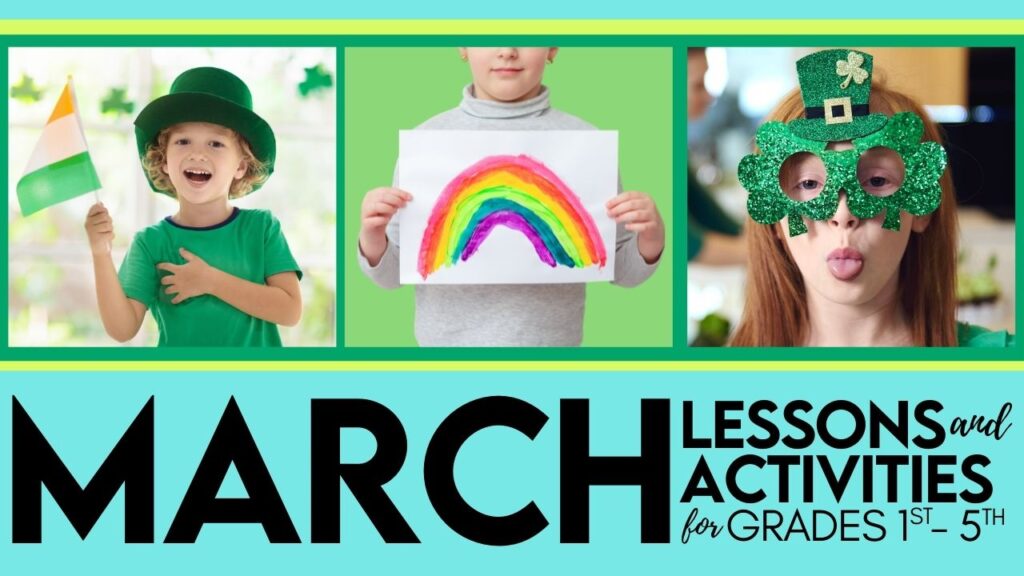 20 March Literacy Activities
Below are some reading and writing activities that are perfect for the month of March.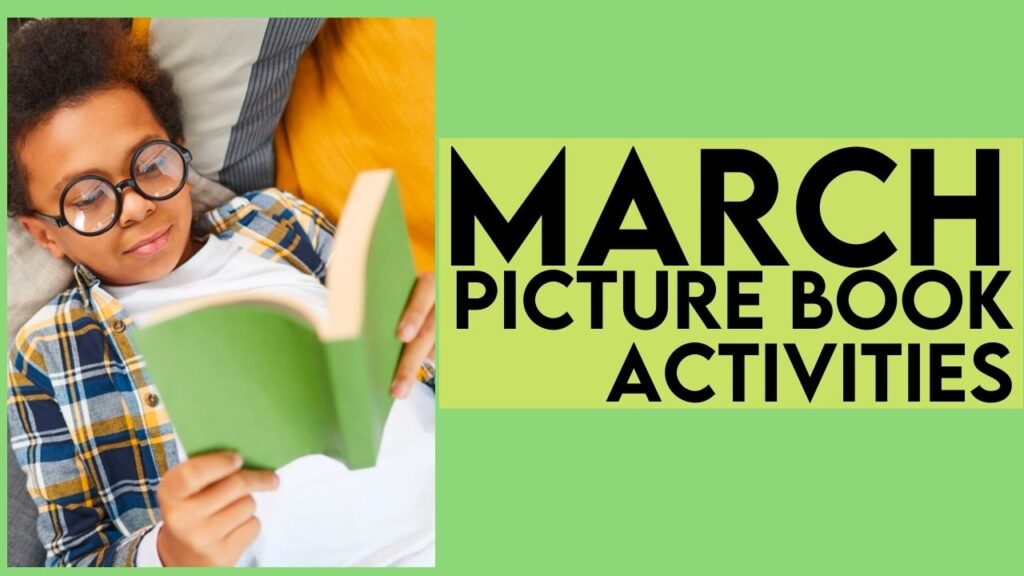 March Reading Activities
Learn about the book companion and graphic organizer resources below.
Book Companions for March Books
These book companion resources are part of my Starts With a Story collection. Each of them include reading comprehension questions, writing prompts, SEL lesson ideas, printable and digital students activities, and much more. Learn more about each of the book companions below!
Reading Graphic Organizer Activities
The reading graphic organizer resources below can be used with any book related to each of their topics. The best part is that the graphic organizer templates can be used over and over again because of their open-ended nature. Learn more about them below!
These graphic organizer activities pair really well with the lists of read alouds below. Check them out!
Non-Fiction Reading Unit
These nonfiction reading resource include 3 leveled reading passages, vocabulary cards, reading and writing activities, and more. They pair really nicely with our fictional book companions shown above. Learn more about this resource in our Clutter-Free Classroom Teacher Store!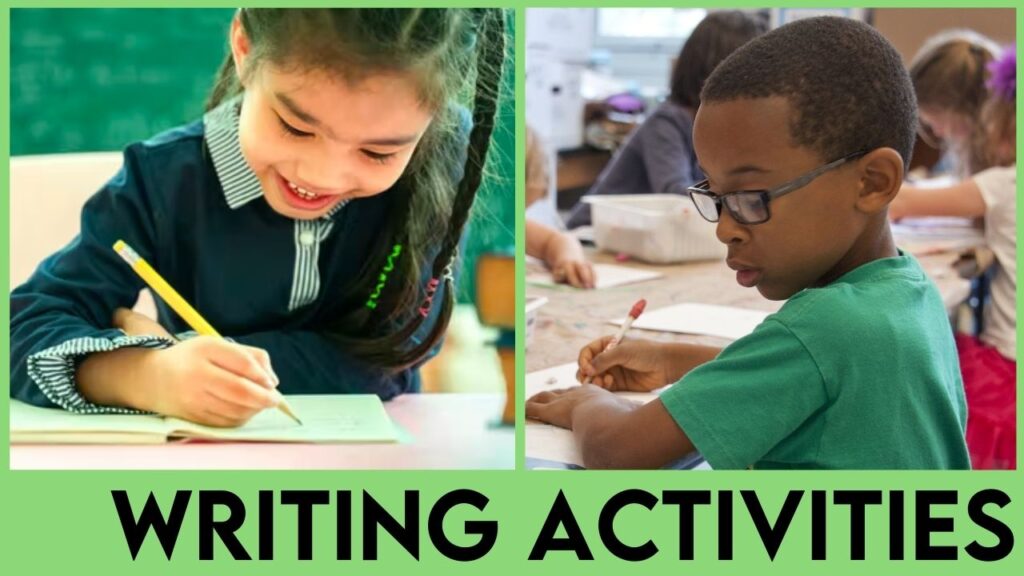 March Writing Activities
Learn about the writing resources for March below.
Writing Prompt Activities
The March writing prompts are available by themselves or as part of a monthly writing prompt bundle. It includes 10 different genres of writing: Creative, informative, opinion, narrative, procedural, descriptive, review, persuasive, poetry, and letter writing. They offer fun and engaging writing activities that will motivate your students to practice their writing skills and inspire a love of writing. Learn more about them below.
Writing Assessments
At the end of the school year, you'll want to capture a snapshot of your students' current writing abilities. You can share this sample with their next year's teacher to offer them some insight into their future students' abilities. In addition, it's great for sharing with families at conferences and using it as report card evidence. This spring writing resource is available by itself or as part of a year long bundle. Learn more about it below!
St. Patrick's Day Writing Projects
Check out these St. Patrick's Day writing and craft projects.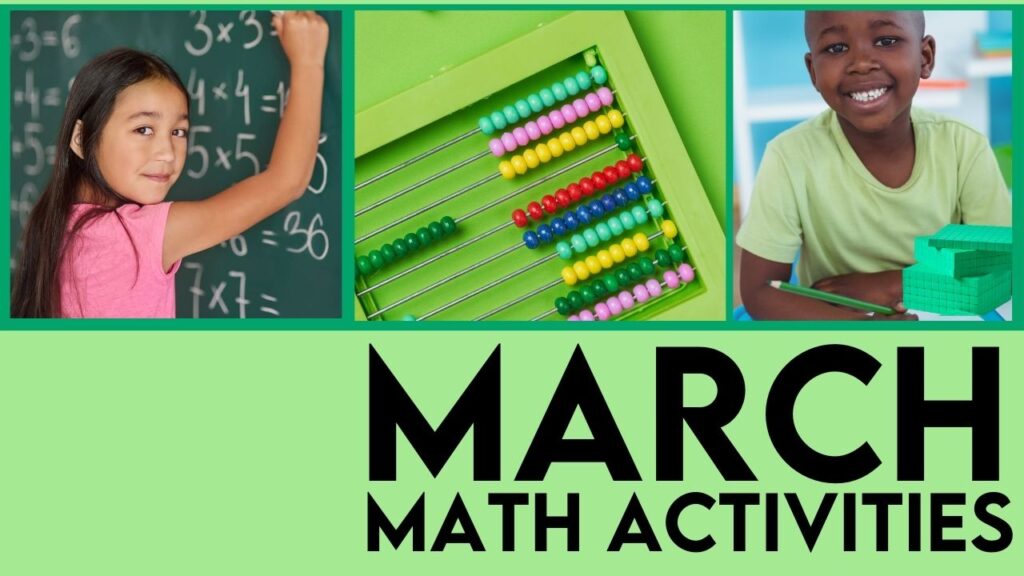 March Math Activities
Below are some math activities that are perfect for the month of March.
March Math Word Problems
These March word problems are each part of larger year-long collections. Learn more about your grade level by selecting it below.
March Spiral Review Worksheets
Spiral review is the idea that, after introducing and teaching a foundational concept or skill, students continue to practice it regularly throughout the school year in order to maintain what they have learned. It is also known as the spiral learning method, spiral approach or spiral instruction. It is an integral part of every 1st, 2nd, 3rd, 4th, and 5th grade classroom.
Check out these March-themed spiral review activities that are part of larger resources. Select your grade level below!
Other March Activities
In closing, we hope you found these March activities for elementary students helpful! You may also find these ideas for teaching in March helpful too!