Each teacher has a bulletin board in the hallway at my school. I think it is my favorite one to do because it can be random. I like everything in my classroom to match whatever classroom decor theme or color scheme I selected for the year, but the sky is the limit with the outside board. Check out 3 easy back to school bulletin board ideas below to get your wheels turning on what you can do for your elementary classroom!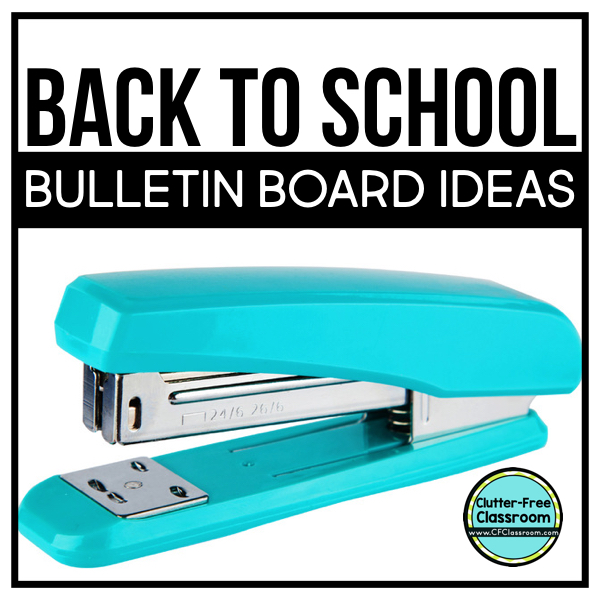 3 Easy Back to School Bulletin Board Ideas
Below are 3 easy back to school bulletin board ideas for elementary teachers
1. Welcome Back to School Bulletin Board
This is such a fun and simple welcome back to school bulletin board!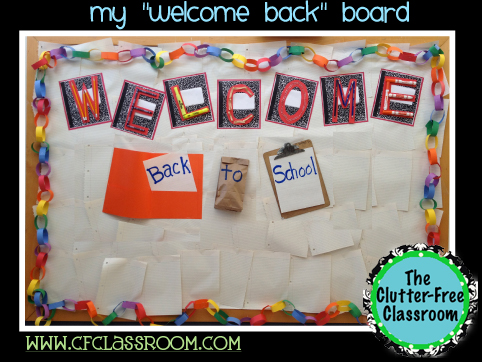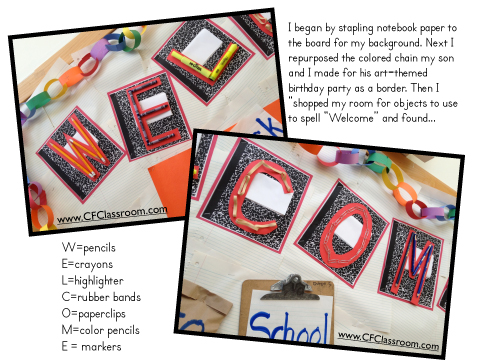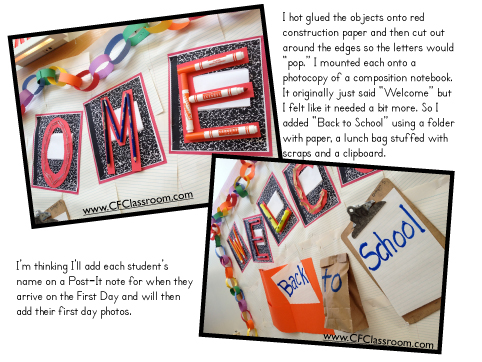 2. 1st Day of School Bulletin Board
Learn more about this 1st Day of Photo Frame School project and how to recreate it for your students!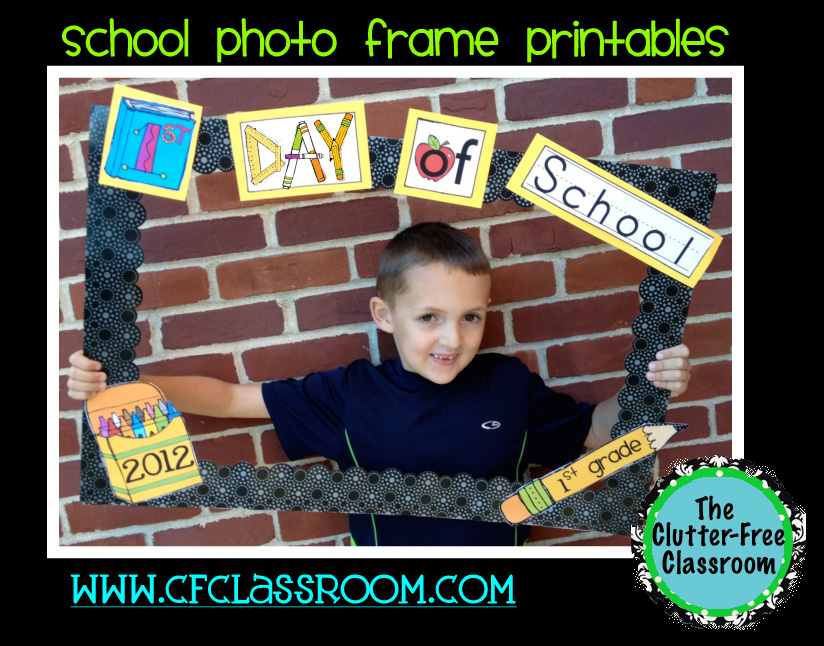 3. Shoot for the Moon Bulletin Board
Long before the Pinterest craze, I coveted this bulletin board. I don't even know how I found it. I was just wandering through cyberspace one day and stumbled upon Krissy's classroom photos and fell in love. Everything that girl touches is so bright, colorful and creative… Three adjectives that when combined together truly make my heart skip a beat.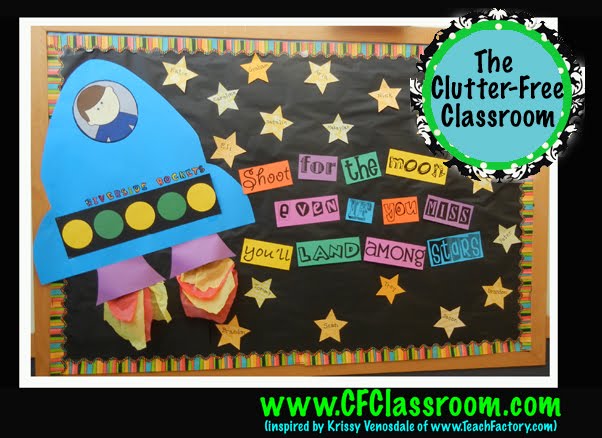 Anyhow… I so loved her "reach for the moon" board, but since wall space is limited I couldn't justify putting it in my classroom simply for aesthetic purposes (though I really wanted to).
BUT… I then realized that it would make a super "Welcome Back" board for the hallway.
AND… since our "mascot" is a rocket, the pieces all fell into place.
The stars are all cut from patterned yellow scrapbook paper and have my friends names printed on them.
I added the name on the rocket using stickers that I already had lying around the room.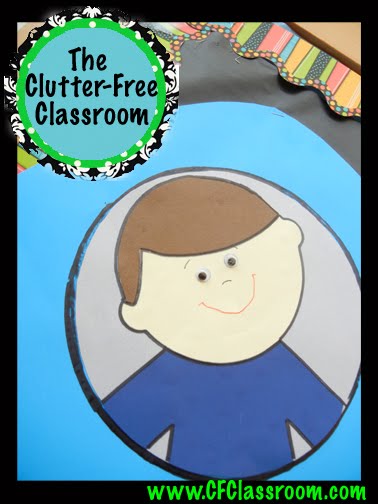 In an attempt to be the tiniest bit different from the original, I added the boy using my trusty Cricut. I think I need to write our school name on his shirt. He just needs a little something!
In closing, I hope you found these easy back to school bulletin board ideas helpful! If you did, then you may also be interested in these posts: