The first week of school can feel very hectic! These 6 back to school tips can help make it a smooth transition for both you and your elementary students and help you start the new school year on the right foot. Read below to grab the 6 tips that relate to lesson planning, back to school activities, and more!
6 Back to School Tips for Elementary Teachers
Here are 6 simple tips for back to school:
1. Utilize an Open-Ended Back to School Activity Booklet
In addition to getting my classroom decorated for the new school year, my teaching partner and I (along with my new student teacher) had a chance to sit together and fill in our curriculum map for the year and plan our first week of school. We have almost everything prepped and I'm excited to add an activity booklet to my Back to School Teacher Organization Binder, which will make my teaching life easier and allow me to enjoy summer vacation all the more.
I've been teaching third grade for awhile now so I do many of the same first week of school activities (plus play dough activities, Judy Moody activities, First Day Jitters activities, All About Me Bags, Pete the Cat New Shoes read aloud activities, A Bad Case of Stripes activities, self-portraits, 2nd Grade Math Review Task Cards, etc.), but I also wanted to have an activity that they could work on independently throughout the first few days of school.
From experience, I know that there are always some odd minutes to fill before classroom procedures and routines are established and often times your attention is needed to handle an immediate, unexpected matter (e.g. new student at the door who hadn't registered prior to that day and a crying child who is struggling with the transition). During those times, it is important to have an activity on hand that the students can work on independently.
For that reason I created an all about me booklet that not only meets the purpose stated above, but also serves as a wonderful keepsake for the students and their families. I love how the third grade version of the All about Me activities turned out so much that I have also made booklets for kindergarten, first, second, fourth, and fifth grade (which include differentiated pages to make modifications easier for classroom teachers). Access them here:
Prepping it could not be any easier! I just printed out all of the pages and copied them back to back. The copier even has a staple option so within minutes I had a set of booklets for my entire class. I know they will be a tremendous help throughout that first week of school.
This booklet is ideal because many components involve illustrating or coloring which are activities that are accessible to almost every school-aged child regardless of his/her academic level. The booklet is also a wonderful tool for getting to know each other. In my classroom I complete a booklet of my own to use as an example. Sharing my sample with the class not only gives them a visual resource for completing their own pages, but also allows them to get to know more about me. I have them share components of their book with their tablemates and the class as a whole.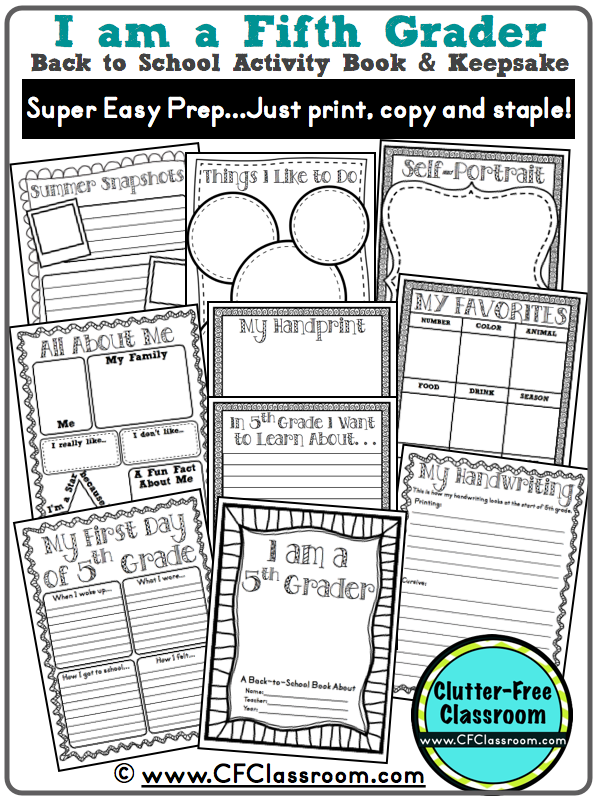 My recommendation is to print the packet in its entirety and copy and staple a class set of booklets. By giving the students an entire booklet they can work at their own pace and learn independence right from day one. Alternatively, you could print select pages and use them individually.
I plan to hold onto mine, add a student photo using the first day of school photo frame prop, and save it until the end of the year. At that time, I'll bind it together with their end of the year memory books as a sweet keepsake from our year together. Check out the end of the year memory books below!
2. Prepare for New Students who Come Mid-Year
You start each new school year organized and ready to go. Your classroom is beautifully decorated and your classroom supplies are shiny and new. You spend the first few weeks having fun getting to know your new students and their families and have successfully created a classroom community. The year is underway!
And then some time goes by and the reality of assessments, a hectic schedule and lots of meetings sets in. The crayons start to break and the pencils are starting to short, but there is a lot to be said about having a room full of students who are familiar with your procedures and routines.
The excitement of the new year is replaced with the comfort of familiarity and structure.
And that's when it happens. A new student is added to your class list.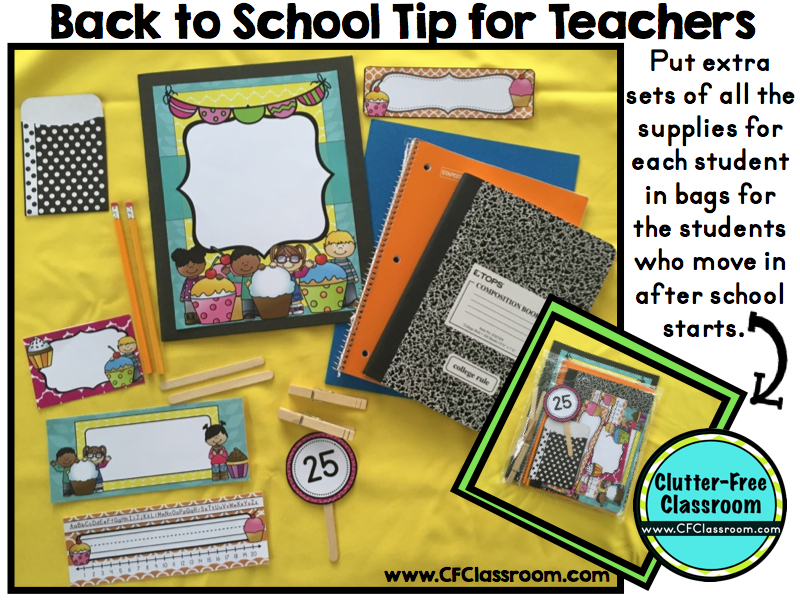 Here's the thing about new students. They rarely arrive with lots of notice. In fact, in may schools you may be alerted when you walk through the door on a Monday morning (a wee bit late because of traffic and with coffee spilled on your outfit because it's "one of those days).
A new student's arrival need not be stressful. Simply put together extra bags of all the things you are preparing for your students at the start of the school year and you'll just have to grab a bag if a new student transfers in mid-year.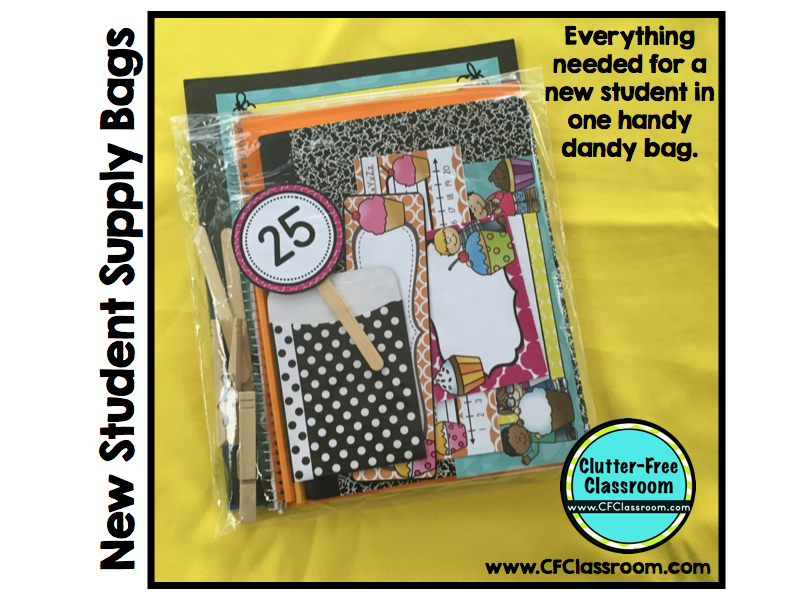 Be sure to include things like name tags for cubbies, desk plates, a communication folder, journals and notebooks, clothespins or popsicle sticks if you use them for classroom management and any other supplies that are specific to your classroom.
You'll be glad you have these on hand and will be able to focus on welcoming your sweet new friend to the amazing classroom you've created!
3. Take Lots of Pictures
Do you take pictures in the classroom? I must admit that I sometimes feel like the teacher paparazzi. They are so fantastic for writing prompts, bulletin boards, and keepsakes for the families at the end of the year. I always take pics on the first day.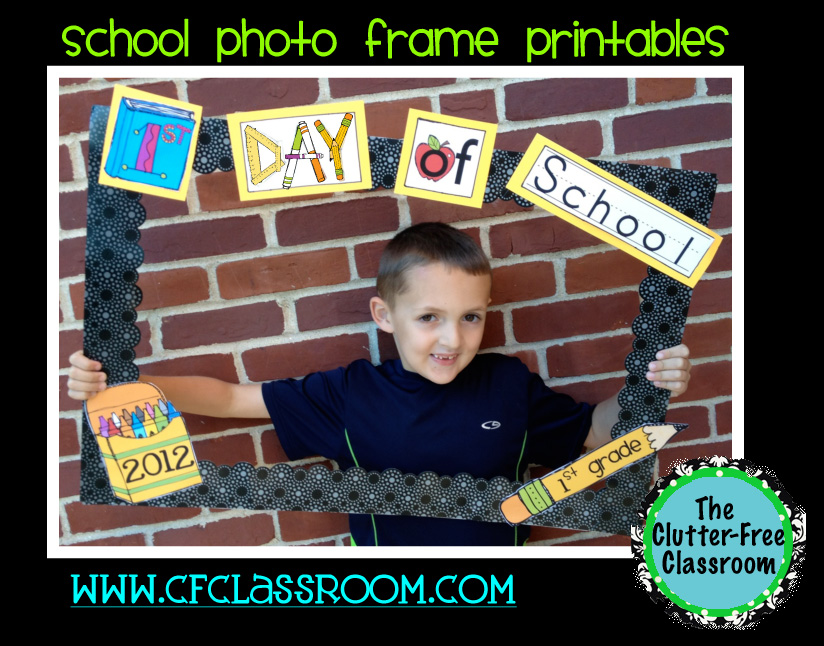 Have you seen these frames? You'll find them all over Pinterest and Instagram.
When I saw these frames, I knew I had to create my own!
How could I resist having my cute new third graders posing behind a pimped out piece of foamboard in their adorable new school clothes with all those stylish new hairdos?
And since I was going to print and make a frame anyhow, I decided to make it into a packet so other teachers can make the parents' of their students happy with this sweet keepsake.
It was easy to make and I thought it would be great to have to take my own kids' pictures as well. That's my son in the picture above!
Here is how I made the first day of school frame (in under 20 minutes).
After you prep your frame, plan to take a picture of each student on the first day of school and display them with a back to school writing piece for a cute and easy bulletin board.
4. Plan a Fun Get to Know You Activity
The first week of school is about establishing procedures and routines, outlining your expectations, and building a community. It's a time to get to know the little people who will become your extended family for the next ten months.
In addition to sending home parent surveys to get the families' to share their insight with you, it's also important to learn about the kids from the kids. This is a project I do each year as a "get to know you" activity. It's called, All About Me Bags!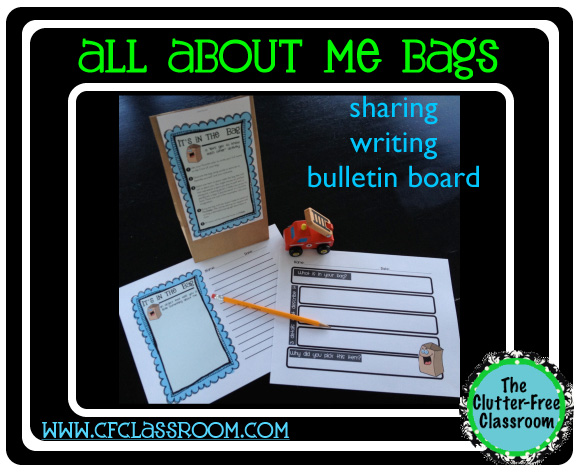 I send it home as homework on the first night. They need to decorate the bag and put one object into it that represent them. I suggest things like a batting glove if they play baseball, a paint brush if they enjoy crafts, etc. The next day we sit in a circle with our bags, remove the object, and talk about why it was selected.
This is important because it not only tells the class a bit about each other, but it jump starts the brainstorming process for writing. After we share (I bring in an object too), I pass out a graphic organizer to plan a descriptive writing piece. I model how to fill it in using my object and they do the same. Next, they use their webs to compose their paragraph. This is a VERY guided writing activity, but really gives me some immediate insight into their ability levels without throwing an assessment at them from the start.
There is a space to the left of the writing area. I've used that in two different ways. Some years I let them illustrate their object. Other years I have snapped pictures of them holding their object and attach those. I like the latter because I'm always amazed to see how they grow at the end of the year.
This year I plan to combine those two. I am going to take a photo of each child holding out his hand with his palm up. I will then have them illustrate their object on white copy paper and cut it out. After I get the pictures printed and attached, I will add the illustrated objects to their hands (sort of like those pictures they take in Disney and superimpose Tinkerbelle into your palm).
These make a great fall bulletin board that you can hang up immediately. I then take the individual writing pages and slide them into sheet protectors and make a class book. At the end of the year, they will go home with their owner as part of a writing portfolio.
I decided I needed to spruce up my usual note home and writing paper. While doing so I created an entire packet complete with differentiated writing pages for grades K-5 or to use with the varied ability levels in any classroom in that range. The packet also includes various graphic organizers and the note home. I staple that right onto a bag. All of the pages are color, but I printed them in greyscale and copied them that way and they look great if you want to save on ink.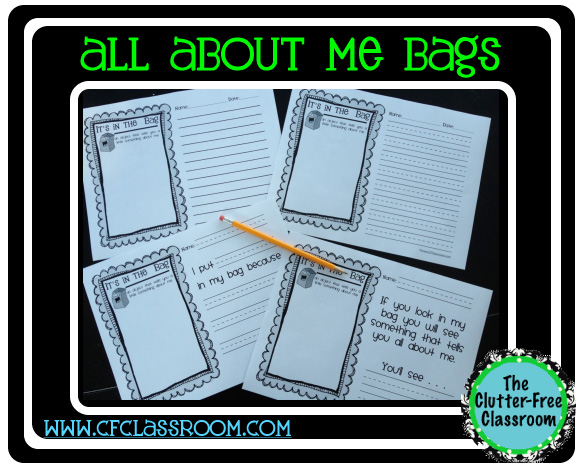 5. Model Teamwork in the Classroom
My son received a gift card for his birthday that he used to buy an ant farm.
The ants arrived yesterday and got right to work. The kids were really excited to check on it this morning. It is really, really, really cool to watch.
As in… goodbye good chunk of my morning spent staring at said ants.
I went in to school to work on my classroom a bit and do you know what the first thing I did was when I walked back into my house? Yep, checked on our little ant friends.
Which gave me an idea.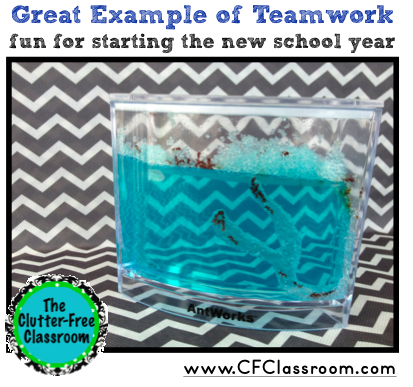 You know how at the start of a new school year we teachers really up the teamwork pep talks and stress the importance of working together? What better visual that an ant farm.
I'm thinking this will serve a few purposes…
It will show them how much can be accomplished when working collaboratively and how everyone has an important role and how no one is too small to do big things and blah blah blah. You know the spiel.
It's exciting! As summer ends and school begins kids often need an extra push to get excited about strapping on that backpack in the morning. Imagine their enthusiasm about coming in to see the progress made.
If you include some books about ants in the classroom your students will be motivated to jump back into reading…and writing…and science.
As far a class pets go these are about as easy as it gets.

So needless to say, I'm planning to order another ant farm and some ants for the start of school next week. The one we have is from  Fascinations AntWorks.
6. Welcome Your Students with a Fun Gift
How crazy cute are these bookmarks?
I love using my kids' pictures in any way I possibly can. It makes things so fun and personal. Check out this Bad Case of Stripes back to school activity as an example of that!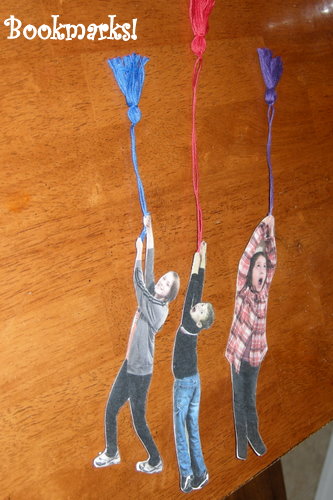 There are so many ways to utilize these bookmarks!
incentive for kids to read
accents on a bulletin board
welcome gifts to your students (by whipping up a batch of these with pictures of yourself and giving them to your new little friends as a "welcome" gift. You could print a label to go on the back of each picture that reads, "Welcome to __ grade! I'm so glad we get to 'hang out' together all year."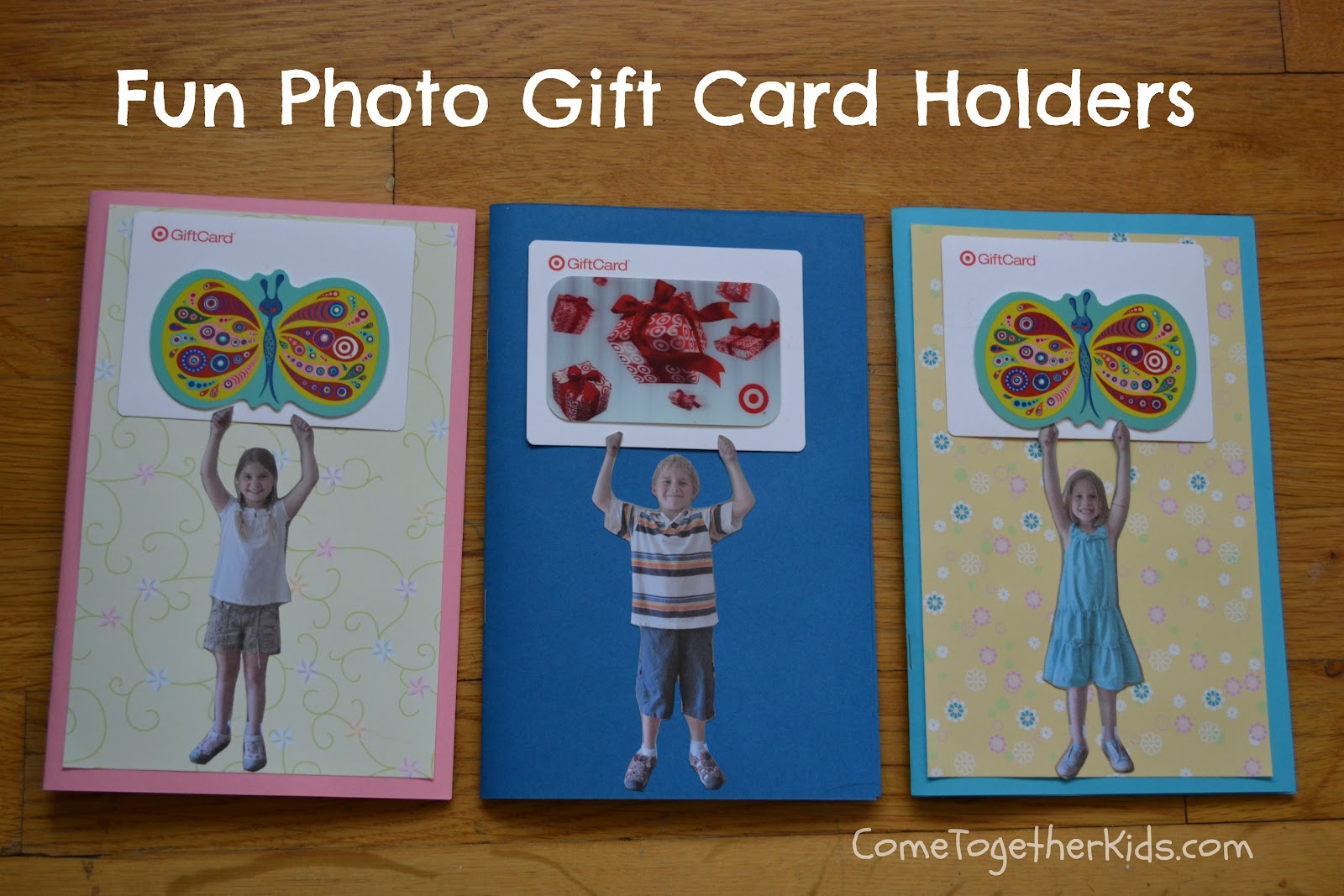 Another version of this project are these fun photo gift holders. Use a photo of yourself and, instead of using Target gift cards, use a homework pass. Because that is a gift that is loved by students and parents alike. I'm speaking as a parent. Sometimes you just want a break from the homework.
A goofy little gift like this is a novel idea because it…
shows your fun side
lets the parents put a name to a face if they haven't met you yet
sends the kids home on day one feeling excited