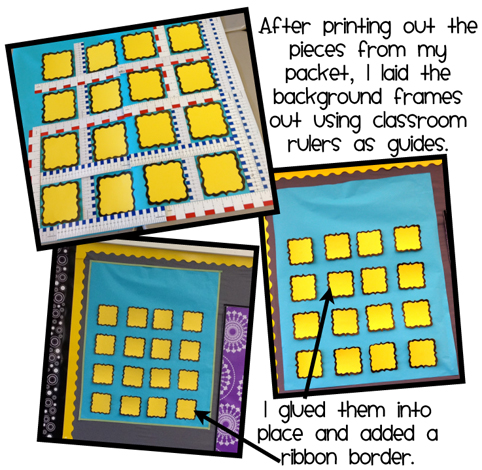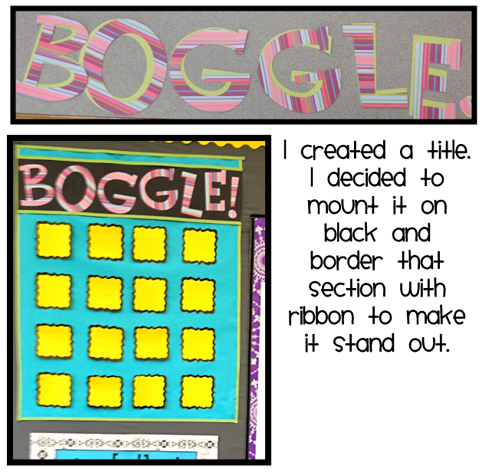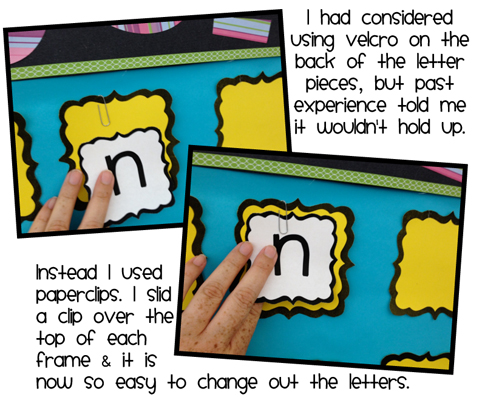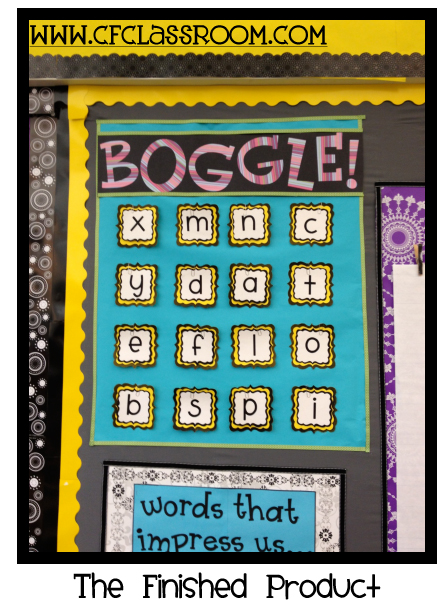 TITLE PHOTO
A word study center that is open-ended, highly engaging, student-driven, reusable, and easily prepped… Does this exist and where can I find it?! Good news… Yes, it does! You can find it right here. It is an interactive word study display called BOGGLE.
This word study activity invites students to explore letters to create words. It is based on the game BOGGLE, which you may have played when you were younger. It serves as a great whole group game, small group activity, and reusable center.
Are you looking for a word study center that is engaging, reusable, and open-ended for differentiation purposes? This BOGGLE center is exactly what you need!
All students will be able to find words at their level, so they will feel successful and build confidence.
Students practice important literacy skills like letter sounds, spelling, and vocabulary without even realizing it.
It deepens student understanding that letters make words and all words need a vowel.
Students will learn from each other.
Students will become more independent learners.
Students will be highly engaged in this word study activity.
You can easily differentiate this product by opting to make a 3×3, 4×4 or 5×5 array.
It is easy to switch out letters, so you can use it over and over again and build a strong classroom routine.
Students can work on it independently without teacher assistance.
This word study activity can be used in grades 1-6, so you are covered if you switch grades.
It is very easy to make at the beginning of the year.


Print this resource. Layer it on colored cardstock or scrapbook paper to add your own personality to it. It looks AMAZING against brightly colored backgrounds. Post it on a wall in your classroom. Introduce and practice it with the whole class. Use it as a center.

Check out these testimonials from teachers who've used it in their classrooms…
I have had this for a couple of years and each year my students love it! They are constantly asking me to change the letters so they can find new words. It keeps them busy (early-finishers) and they are constantly looking to see if they can find a word no one has found yet. Students excited about finding words! Does it get any better than that?
– Brianne F.
Just what I was looking for! You saved me a lot of time- thanks for putting this together and for the helpful set-up pictures!
– Fun for First
I put this in my word work station and my kids love it!
– Annde L.
My students love this! Perfect for differentiating, as I can challenge my higher readers to come up with longer words… and there's no finishing early!!
-Kylie M.
I saw this all over Pinterest and had to buy it! My kiddos love it and beg me to change around the letters every week 🙂 I didn't have anymore wall space that was low enough to change the letters on a weekly basis so I moved it to a pocket chart on wheels and it's much easier to just roll the pocket chart around my class when I want different groups to work on it.
-Ana Maria S.
You can read more great feedback from teachers just like you here!
2 sets of background frames (wavy and rounded square)
2 sets of coordinated letter cards
2 versions of playing/recording sheets
photo tutorial of how I created my board in my classroom
CHECK OUT MY VIDEO WHICH FURTHER EXPLAINS BOGGLE IN MY CLASSROOM: