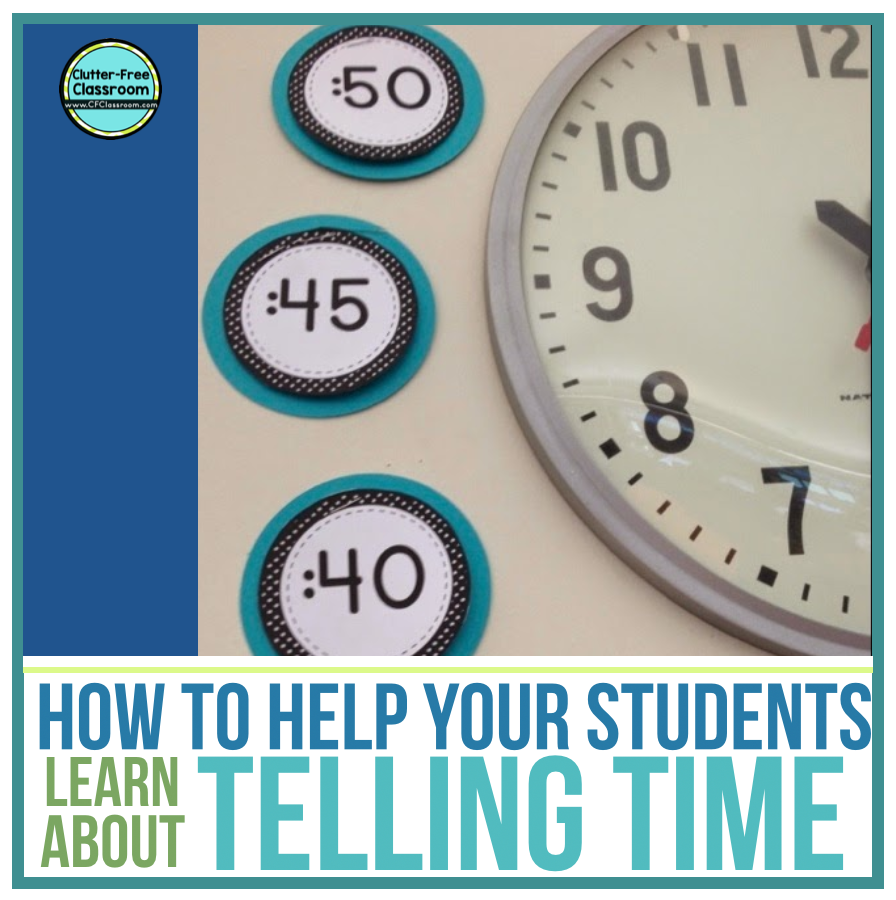 Imagine this… As you read aloud a nonfiction science text during your text features unit, you are projecting the book using a document camera. You encourage students to raise their hand to share when they see a text feature that they have learned about. You model what that looks like using the cover of the text. As you progress through the text, you give plenty of wait time but see no hands. All of a sudden, you see a hand! In your head, you are thinking, "Please say diagram. Please say diagram." Instead, your student asks, "What time is it?" Does this sound familiar? If so, you NEED telling time helpers around your clock.

This resource is a tool to help students learn time. It is a set of numbers (:00, :05, :10, etc.). One option is to place them around the classroom clock. A second option is to have students put them around a paper plate or piece of round construction paper, which represents a clock. This option is great if you want each student to have his or her own clock.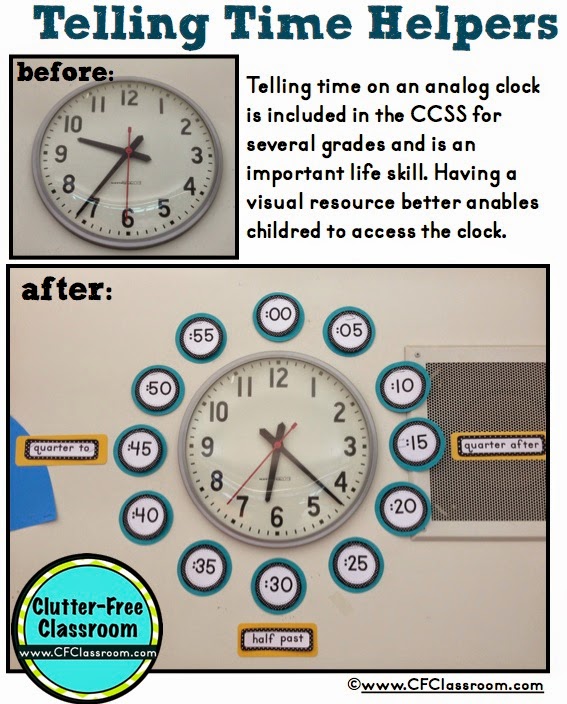 Do your students interrupt learning time to ask what time it is? Are they struggling to tell time or calculate elapsed time? Most clocks are digital now so most students do not enter your classroom with prior knowledge about how to use analog clocks. Their experience with time is typically limited to digital clocks.
Empowers students to become more independent learners.
Serves as a reference tool for students as they continue to practice telling time.
Provides a visual for students who are visual learners.
Offers students an additional way to learn how to tell time.
It can be used as an instructional tool to teach students how to tell time.
If you use a bathroom sign-out routine for students as a classroom management strategy, students will practice telling time using this tool regularly and independently.
You can differentiate this tool based on your grade level and students needs by putting up as many pieces as you feel are appropriate.
Students will no longer interrupt class time to ask you what time it is.
This tool is versatile and can be used as a whole group lesson, small group center, craftivity, etc. by having them make their own clocks,
It is compatible with any classroom decor because you can print on any color or pattern on paper you choose to match your room.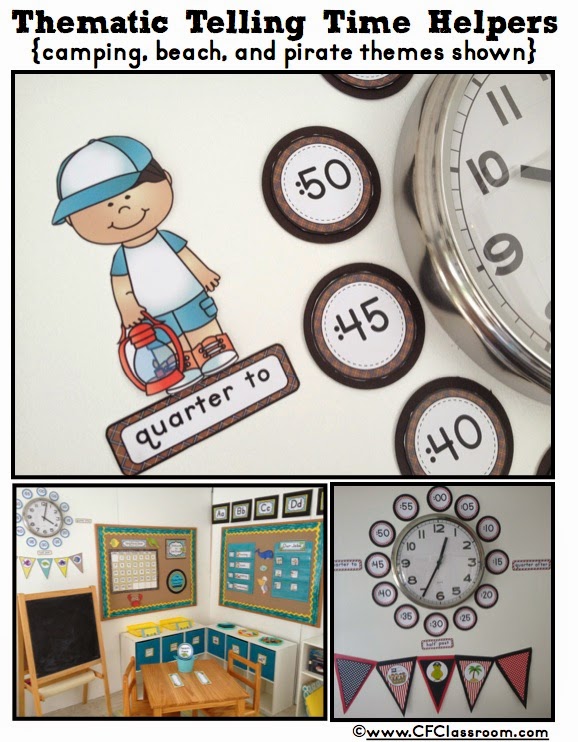 Print a set of telling time helpers on cardstock.
Cut and laminate them.
You could mount them on colorful paper if you wanted.
Tape or hot glue them around your classroom clock.
Do a mini-lesson during your daily guided math workshop on how to use them. These could also be used as a math center or craft/craftivity by creating paper plate clocks and having the students use the images from this document to label the outside.
Be sure to reference them throughout the school year.

Check out these testimonials from teachers who've used it in their classrooms…
These numbers helped my students become more independent and prevented me from constant interruptions of my curious little ones asking what the time was–thank you!
– Julie T.
These are GREAT! I used the smaller set for my classroom and the larger set for a wall clock I wanted to create at home!
– The Making of MCKSmarties
This was perfect! It has helped my students to be able to tell time. I love the different styles available too.
– Tiffany C.
Lovely and very clear from across the room. I've been meaning to add labels to our clock for reading the minutes by 5's, so this is perfect. Thanks!
-Melanie P.
My 6th and 7th graders had such a hard time telling the time on my clock because it wasn't digital. I put these up and now I never have to answer, "What time is it?" anymore. Great resource!
-Ashley P.
You can read more great feedback from teachers just like you here!
4 different options of telling time helpers:
Small outlined frames
circular double-mounted
larger outlined frames
larger blacklined frames.