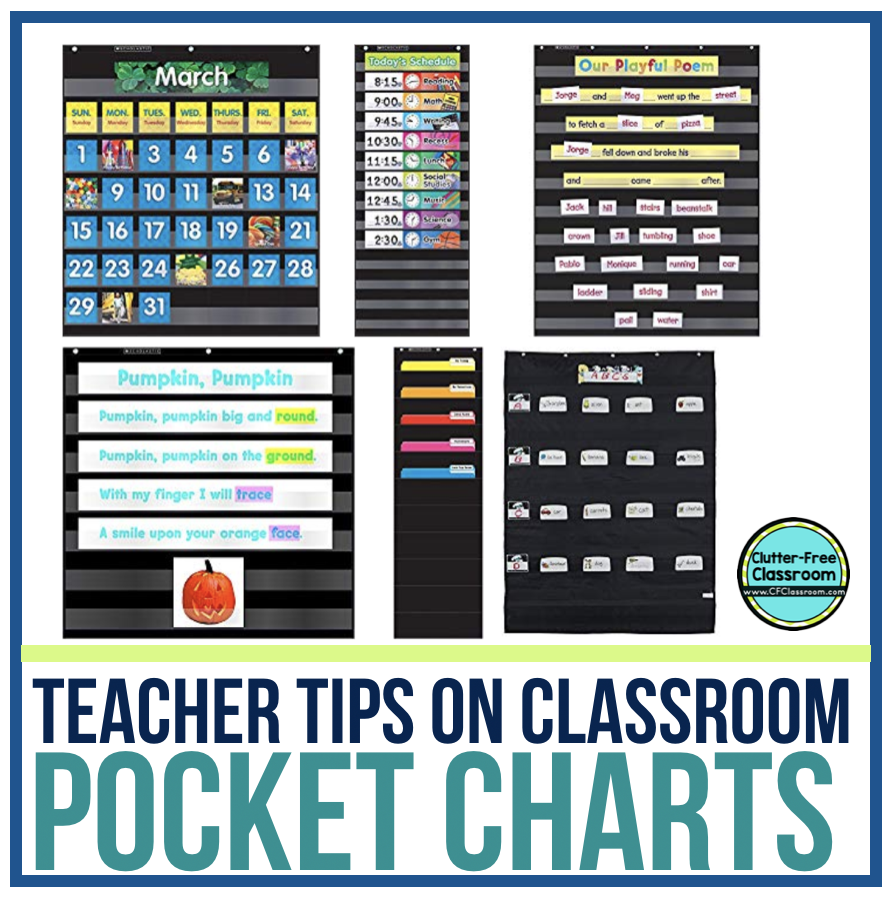 A few years ago I wrote a post about why a clip chart behavior plan had been successful in my classroom (side note: I later wrote another post about the reasons why a clip chart is not the best option for some classrooms). Anyhow, the point of my story is that as soon as I clicked submit, I started getting tons of emails asking about the black pocket chart that could also be seen in the classroom photo. Everyone wanted to know where it came from.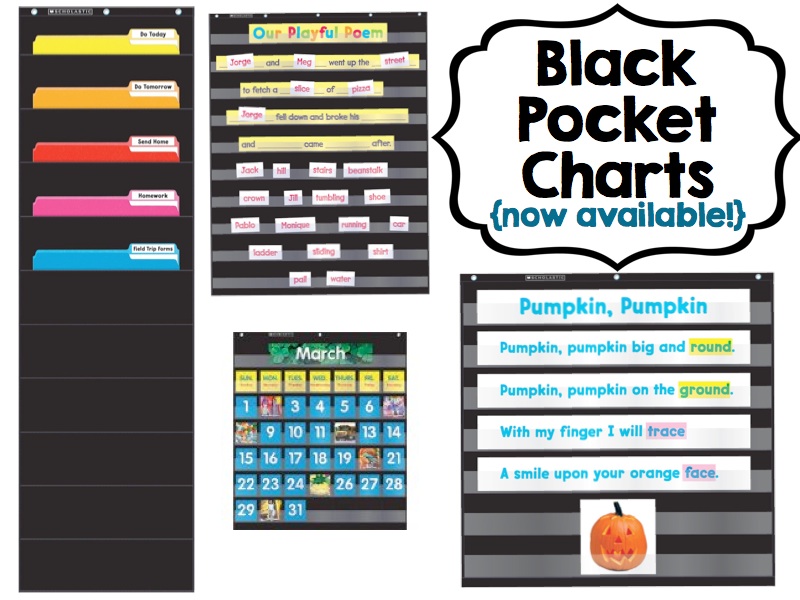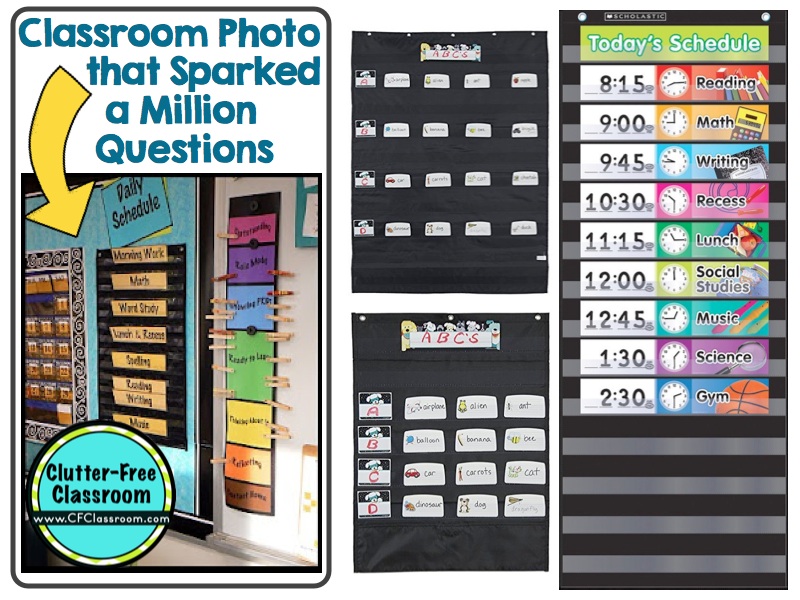 That specific one came from the Target Dollar Spot (back when the name was true and everything really did cost only $1.00). I hunted around online, but there were no black pocket charts to be found anywhere. I still get many emails asking about that chart, and I am happy to say that I recently discovered companies are now making them. They seem to be extremely popular because they are always selling out.
I wanted to feature them on the blog today in case anyone was still looking for them. I love how the black matches so many classroom color schemes and can be used year after year even if you decide you want to change said color scheme. When consulting with teachers on classroom organization and/or classroom decor (be sure to download my free Guide to Decorating Your Classroom) I always recommend teachers buy black or white containers, caddies, etc so they will not need to repurchase all of those items if they decide to do a classroom makeover in the future.
Below are the black pocket chart items I was able to locate online. You can click on any of the affiliate links to go directly to that product and purchase it.