Before I share some pocket chart ideas that you can implement in your classroom, let's go back in time. Several years ago I wrote a post about behavior management. As soon as I clicked submit, I started getting tons of emails asking about the black pocket chart that was in one of the photos of my classroom in the post. Everyone wanted to know where it came from. That specific one came from the Target Dollar Spot (back when the name was true and everything really did cost only $1.00). I hunted around online, but there were no black pocket charts to be found anywhere. I still get many emails asking about that chart, and I am happy to say that I recently discovered companies are now making them. They seem to be extremely popular because they are always selling out.
I wanted to feature them on the blog today in case anyone was still looking for them. I love how the black matches so many classroom themes and color schemes. This means it can be used year after year even if you decide you want to change your classroom theme or color scheme. When consulting with teachers on classroom organization and classroom decor, I always recommend teachers buy black or white containers, caddies, etc. so they will not need to repurchase all of those items if they decide to do a classroom makeover in the future. Neutral colors are so versatile!
Read below to get tons of ideas about pocket charts and how to use them in your classroom!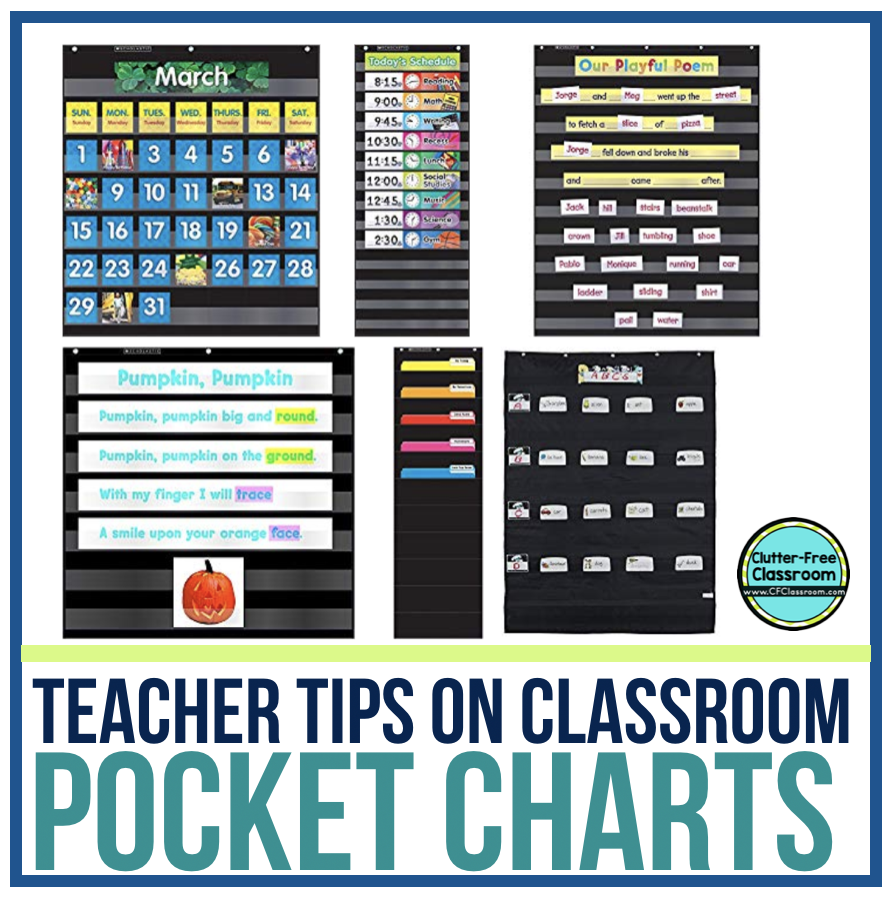 What is a Pocket Chart?
A pocket chart is a tool elementary teachers use in many different ways for instruction and organization. They come in a wide variety of sizes, colors, and styles. For example, some are designed for the purpose of holding calendar pieces and others are designed to hold schedule cards. They are often characterized by having clear pockets (although not always) and metal eyelets at the top for hanging purposes.
How to Hang a Pocket Chart
Below are 6 ways to hang a pocket chart.
Wire command hooks
Clear command hooks
Binder clips
Magnet clips
Scotch mounting tape
Pocket chart stand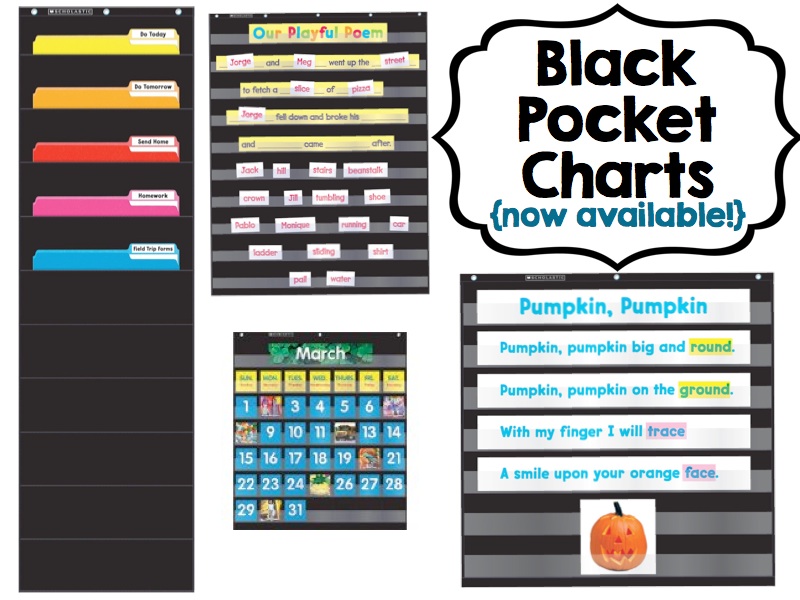 8 Ways to Use Pocket Charts in Your Classroom
Below are 8 ways to use pocket charts in the classroom.
Calendar
Daily schedule
Lunch count
Attendance
Student mailboxes
Organizing supplies (e.g. white board markers)
Organizing tools (e.g. calculators)
Instruction (e.g. graphing)
Where to Buy Pocket Charts
Below are 15 places where you can buy pocket charts for your classroom
Amazon
Target
Michaels
Office Depot
Staples
Walmart
Really Good Stuff
Scholastic
Lakeshore Learning
Oriental Trading
Carson Dellosa
Dollar Tree
Office Supply
W.B. Mason
Wayfair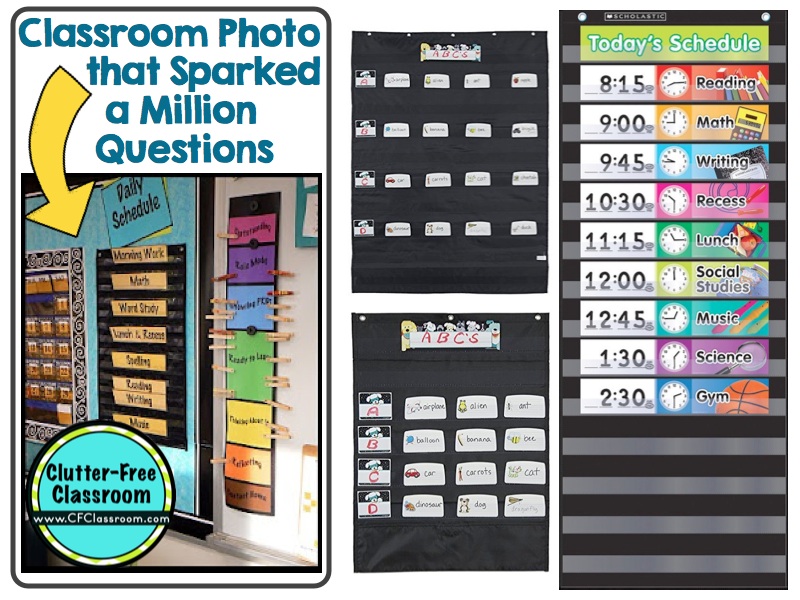 Black Anchor Chart Examples
Below are the black pocket chart items I was able to locate online. You can click on any of the affiliate links to go directly to that product and purchase it.
In closing, we hope you found these pocket chart ideas helpful! If you did, then you may also be interested in these posts: