Teachers love a sunflower classroom theme because sunflowers give off a cheery feeling that will make your room feel happy and bright. Many teachers love a sunflower theme because it gives a rustic yet modern feel to the learning environment. It goes well with rustic and natural elements like wood and burlap. A sunflowers themed classroom promotes feelings of positivity and growth within the class community. This theme would be great for any grade level that studies seeds and the life cycle of plants. A sunflower theme is a great way to discuss the growth and how we are always learning and changing, just like sunflowers! Our sunflower classroom theme is an update to our burlap theme. When you purchase our sunflower theme, you will also have access to the burlap theme. Learn more about a sunflower classroom theme below and scoop up this sunflower classroom theme packet!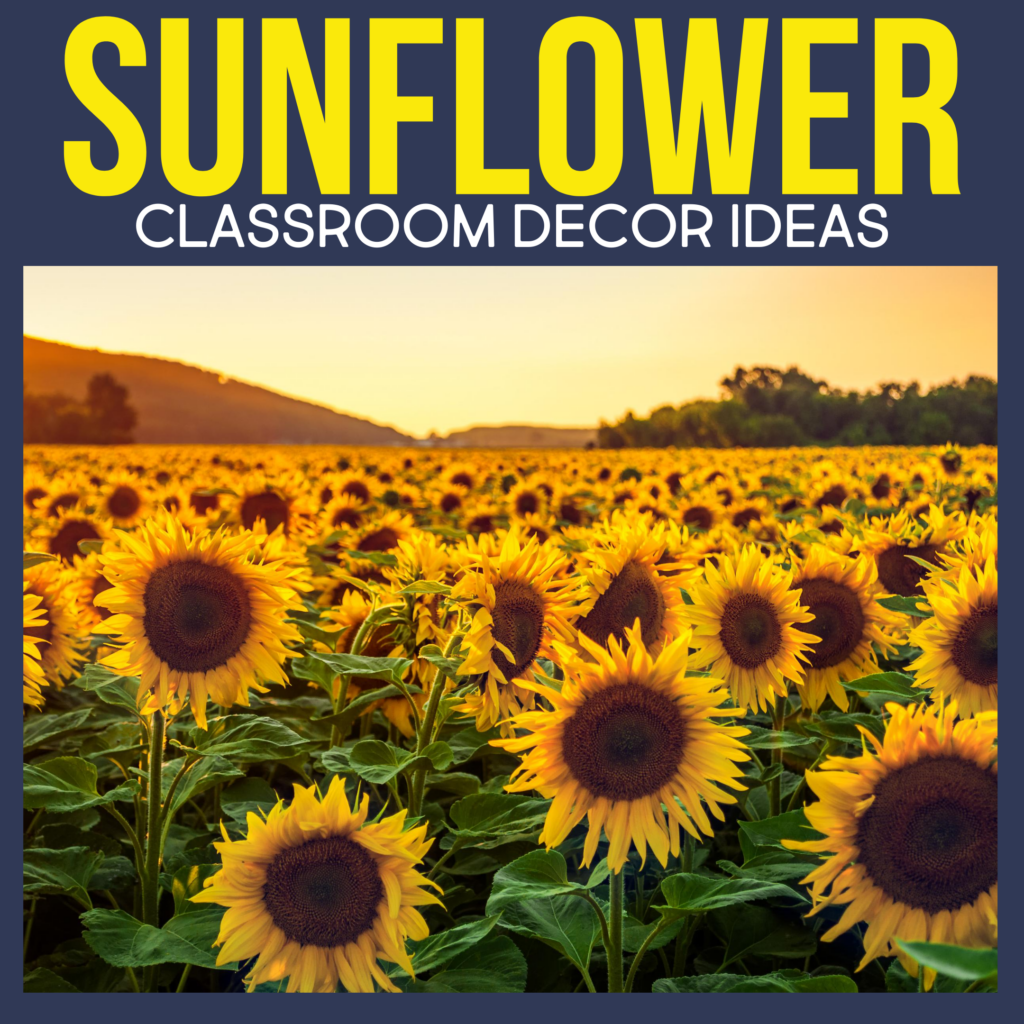 Sunflower Theme Bulletin Board Ideas
Below are some sunflower theme bulletin board ideas for elementary teachers.
Sunflower Bulletin Board Backgrounds
The great thing about a sunflowers themed classroom is that a traditional cork bulletin board background looks great! If you want to get more creative and compliment the natural and rustic feel of sunflowers, use bulletin board backgrounds that look like rustic woods. If you choose to use fabric as your bulletin board background, burlap and buffalo print look great with this theme.
Sunflower Bulletin Board Trim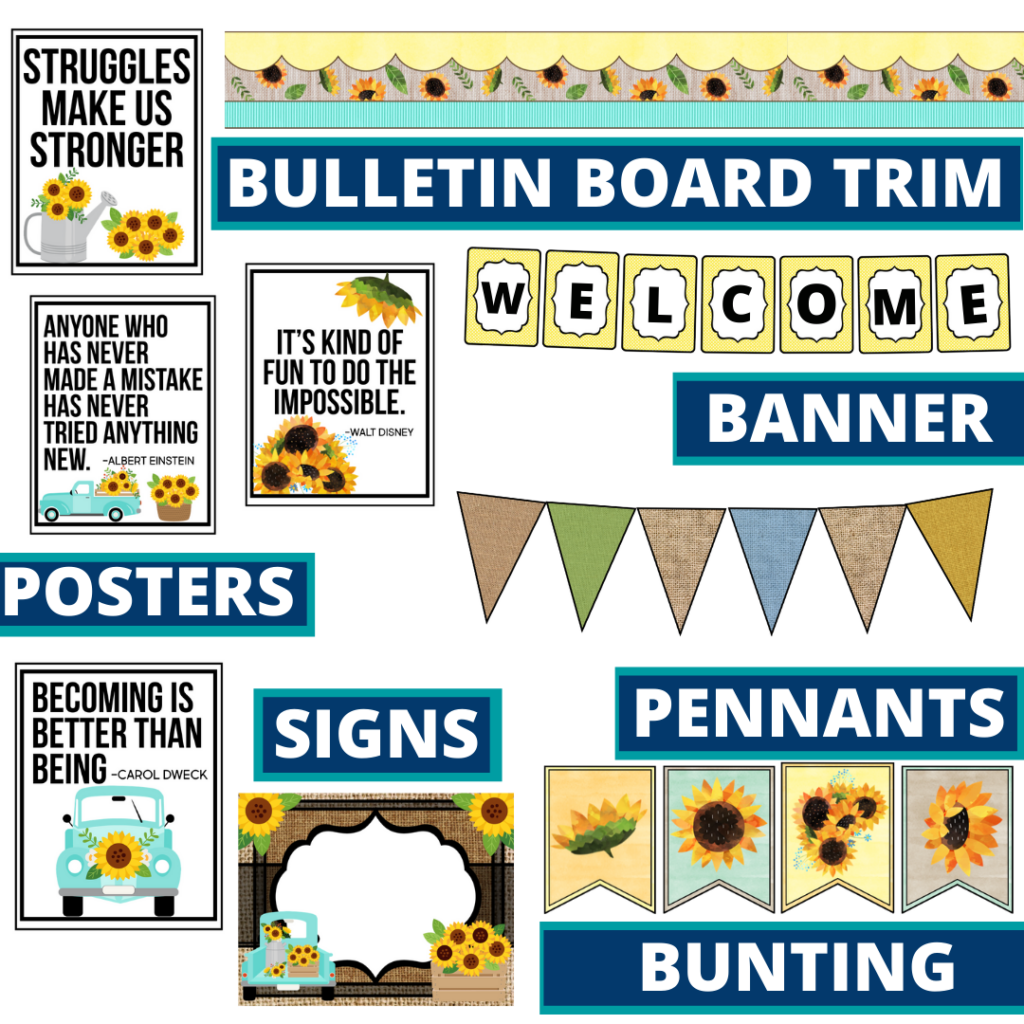 In addition to traditional border, put these items around the perimeter of your board.
sunflower seed packets
fake sunflowers
yellow tissue paper bunches
leafy strings of artificial garland
lace ribbon
Get these sunflower classroom decor printables!
Sunflower Bulletin Board Title Ideas
Add the phrase "Learning Blooms Here" on your classroom door or a bulletin outside your room
Title a back to school bulletin board with students names "Check Out Our New Blooms"
Create a display of student work titled "Sun-sational Work"
Title your classroom calendar "Each Day is a Fresh Start"
When creating your own titles use words like sun, sunshine, bloom, grow, and plant.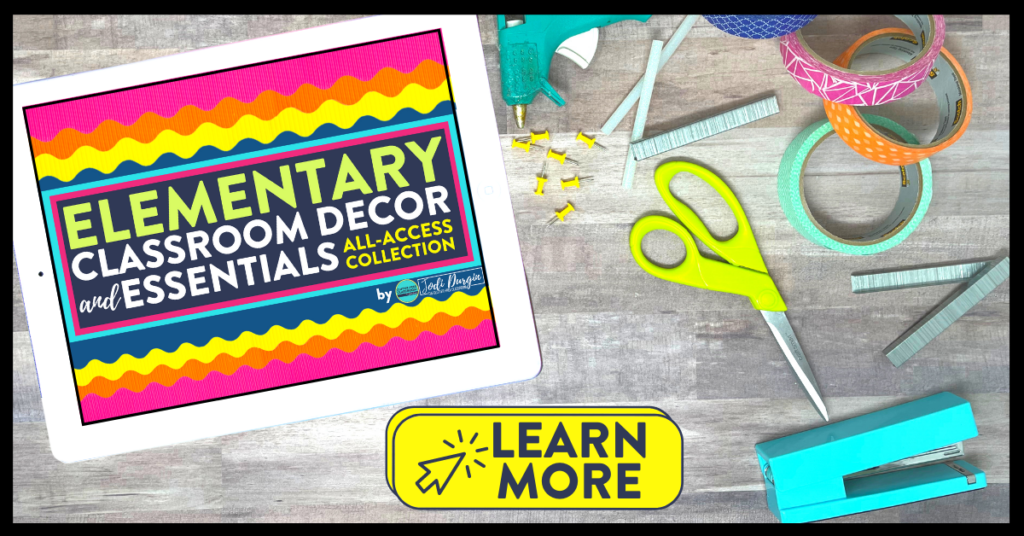 5 Ideas for a Sunflower Themed Classroom
Have students create sunflowers out of paper plates and place their picture in the middle of the flower.
Place mason jars or other rustic containers with sunflowers around the room.
Use sunflower seeds as counters during math lessons.
Hang yellow tissue paper flowers around the room
Glue magnets on the back of artificial sunflowers to use as magnets in your classroom.

Themes to Pair Your Sunflower Theme With
Get access to all of the Clutter-Free Classroom decor themes and color schemes in the Elementary Classroom Decor Collection, including the ones listed below that pair really nicely with a sunflower theme.
Get Access to All 60+ Classroom Decor Packets |OR| Buy The Sunflower Theme Only
Get Access to All 60+ Classroom Decor Packets |OR| Buy The Sunflower Theme Only
Get Access to All 60+ Classroom Decor Packets |OR| Buy The Sunflower Theme Only
In closing, we hope you found these sunflower classroom theme ideas helpful! If you did, then you may also be interested in the free sunflower planning organizer below as well as these classroom decorating posts: