This Snowmen at Night writing activity and craft resource is based on the children's book, Snowmen at Night by Caralyn Buehner. If you haven't already read this picture book, then you are in for a treat! Snowmen at Night is one of my favorite snow books for kids and winter read alouds! Although I used the resource in conjunction with the book, some teachers choose to use the resource by itself as a creative writing project. You can choose what works best for you and your students!
Snowmen at Night is about a young boy that makes a snowman and notices that it looks different the following day. He starts to imagine that snowmen come alive at night and do lots of different things. For example, the boy imagines that snowmen make their way to the park, drink hot cocoa, go ice skating and play baseball. Once the sun starts to rise and the snowmen are tired, he thinks they make their way back to their home.
Learn more about the Snowmen at Night resource I created based on this winter story below!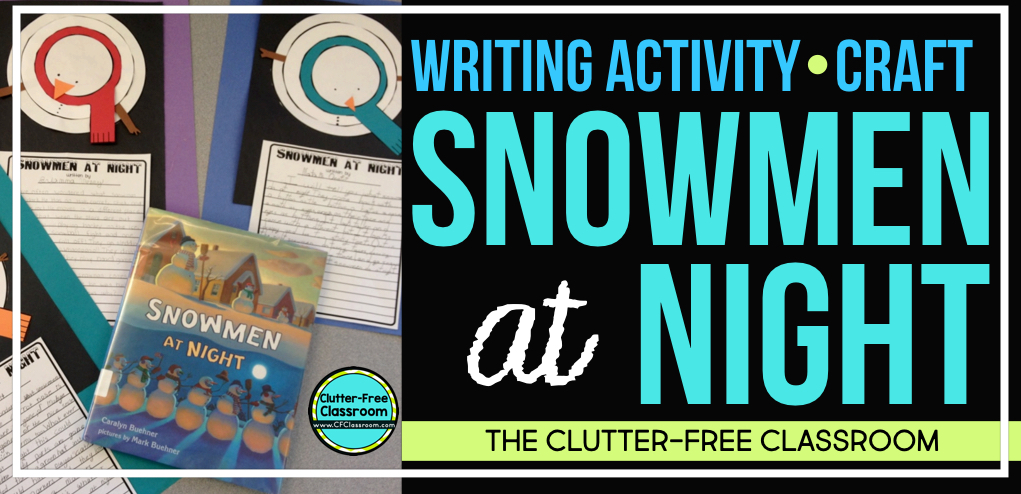 What is Included in this New Year Writing Resource?
The following components are included in this writing and craft resource:
Writing planner graphic organizers
Drafting stationary
Publishing paper stationary
Snowmen craft directions
Snowmen craft templates
What Grades is it Appropriate For?
This writing resource includes differentiated materials so it can be used with first, second, and third grade students. There are tons of different templates to choose from so you can select the ones that work best for your students and differentiate with ease.
Why do Teacher Love this Writing Resource?
Elementary teachers love this writing resource because it…
promotes student engagement through having a high-interest writing topic and hands on project
includes several versions of the printables so you can choose what works best for your students and differentiate as needed, making all of your students feel confident and successful
offers a fun and relaxed way to transition back from vacation
looks great for a January bulletin board display
requires very little prep
offers students a break from formal curriculum programs that follow a structured format
facilitates a fun learning experience for students in the month of January
creates opportunities to practice important skills without them even realizing it
is aligned with the Common Core state standards
includes directions for how to do the craft
is a personal activity, which parents love and will save forever (remembering you fondly)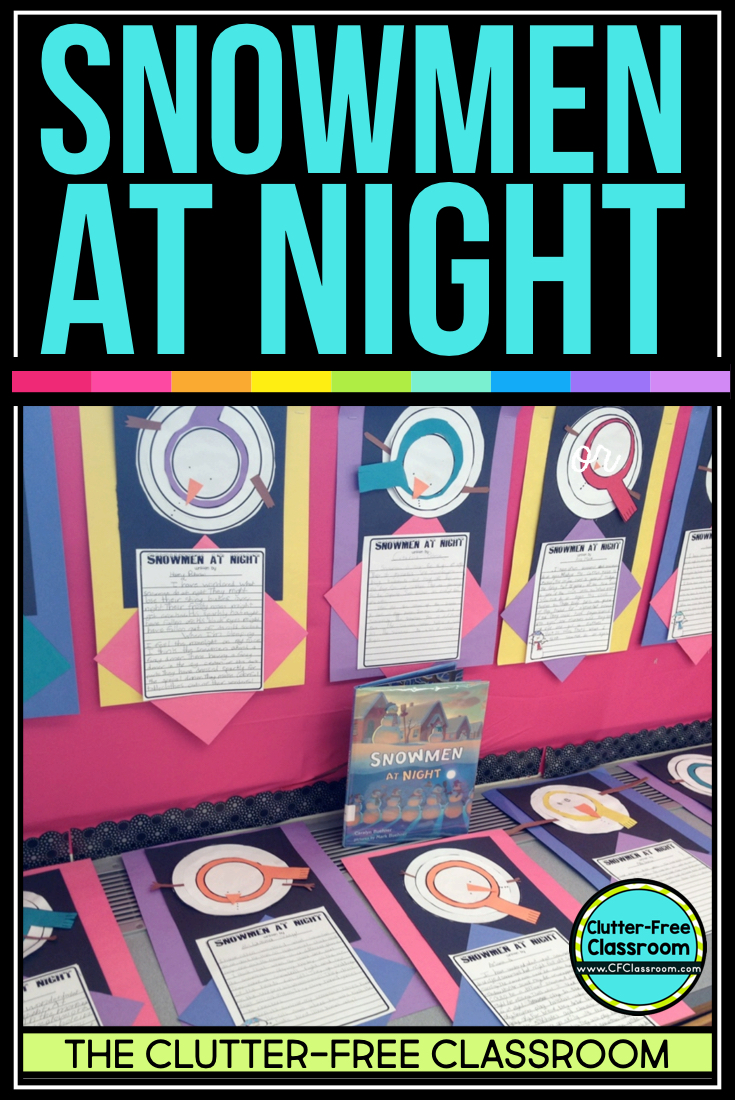 How to Use it in your Classroom
In my classroom, I read aloud the book Snowmen at Night by Caralyn Buehner. Next, we brainstormed as a class what they thought snowmen did at night while we are sleeping. After this class discussion, I had them select one specific activity that a snowman might do to focus their writing and asked them to plan a story based on that idea. They used the graphic organizers included in this packet. I used 2-column notes with my 3rd graders, but would suggest the top-down web for younger learners. Each student went through the writing process (plan, draft, edit/revise, publish) and then created a snowman craft to display with it using the templates from this packet. It made a really cute and colorful bulletin board display!