Italy is a popular choice when doing aHolidays Around the World Unit. This post is part of a series that showcases how you can focus on Italy alone or as part of a bigger unit. It includes everything you'll need to start teaching your students about the winter holiday(s).
Below you will find:
information about Italy to help you get started
ideas for educational activities and complementary crafts
a collection of easy-to-use, no-prep resources
a list of book suggestions specific to a mini-unit on Italy
FREE printables
links to FREE videos to share with your students
food ideas to use as part of your study of culture and traditions
This is an excerpt from the reading passage and student mini-booklet that can be found in the unit:
In Italy, the Christmas season lasts for three weeks. The celebrations start eight days before Christmas with Novenas. Novenas are special prayers said daily.
A week before Christmas, children dress as shepherds. They go door to door singing songs and playing music. In return they are given money. People enjoy a large feast on Christmas Eve. Many go to church…
…(The rest of the passage can be found here)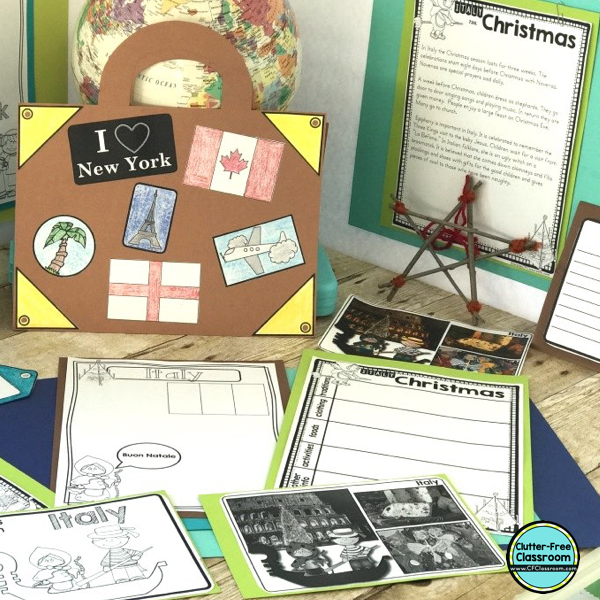 Like all lessons, you will want to begin by activating student schema and engaging them in their learning.
Start with locating Italy on a map.

Discuss Italy's climate.

I highly recommend first completing some mapping activities to show where your students are in relation to Italy and the rest of the world.
This Me on the Map project has long been the most effective way I know to teach students where they are located from a global perspective.

Many teachers use it as part of a map skills unit at the start of each school year, but it also works so perfectly as an introduction to your Christmas Around the World or Holidays Around the World lessons.

You can learn more about it here.
There are so many fun ways to make your lessons memorable.
I always suggest giving each student a boarding pass, a passport, and a scrapbook for documenting their world-wide adventures.
Please note that you can either choose to get these resources specific to Italy on their own or as part of the popular cost-savings Holidays Around the World Bundle which includes 14 countries/holidays as well the following bonus materials:
scrapbook
passport with stamps
suitcase
world map
Venn Diagram to compare countries, cultures, and holiday traditions
postcards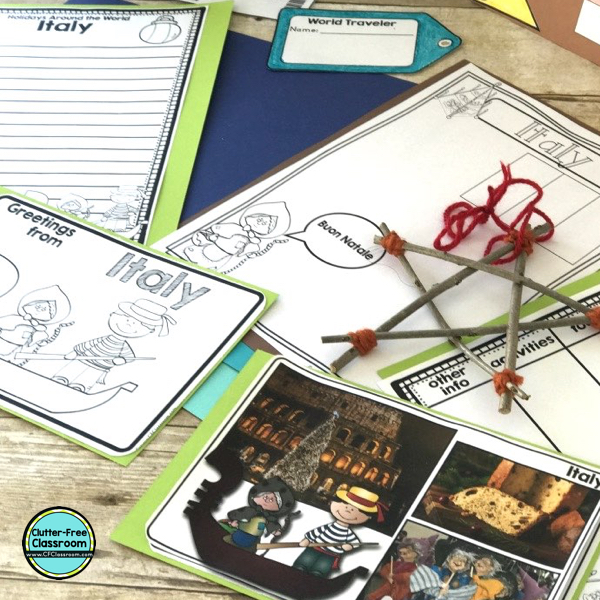 In addition to the Holidays Around the World resources spotlighted above, a study about Italy lends itself to a variety of other complementary projects.
You could have your students create travel brochures by researching the country. This can be done in class or as a homework assignment to complement what you are doing in school. Theseprintables make it super simple.
You could have your students learn about the wildlife native to Italy. This PRINT and GO ANIMAL RESEARCH RESOURCE packet can be used over and over again through the school year because it was designed to be used when researching any animal. If you need ideas specific to Italy, I suggest: Alpine Marmot, Etruscan shrew, European snow vole, hoopoe, and the Sardinian long-eared bat.
Finally, I encourage you to take some time to do a craft with your students to represent the country you are focusing on. It is so hard to fit in creative activities, but this is a perfect time.
Here is what we made when we studied Italy: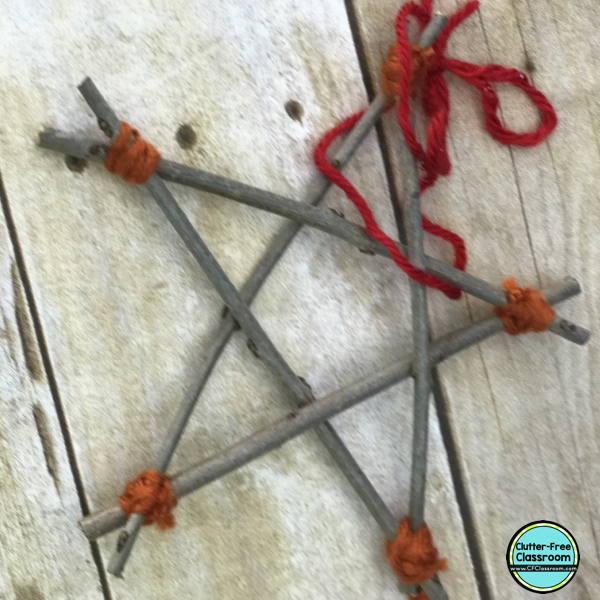 You can see the instruction if needed for how we made this (as well as these other crafts we made to complement a study of many other countries) on my Holidays Around the World Pinterest Board.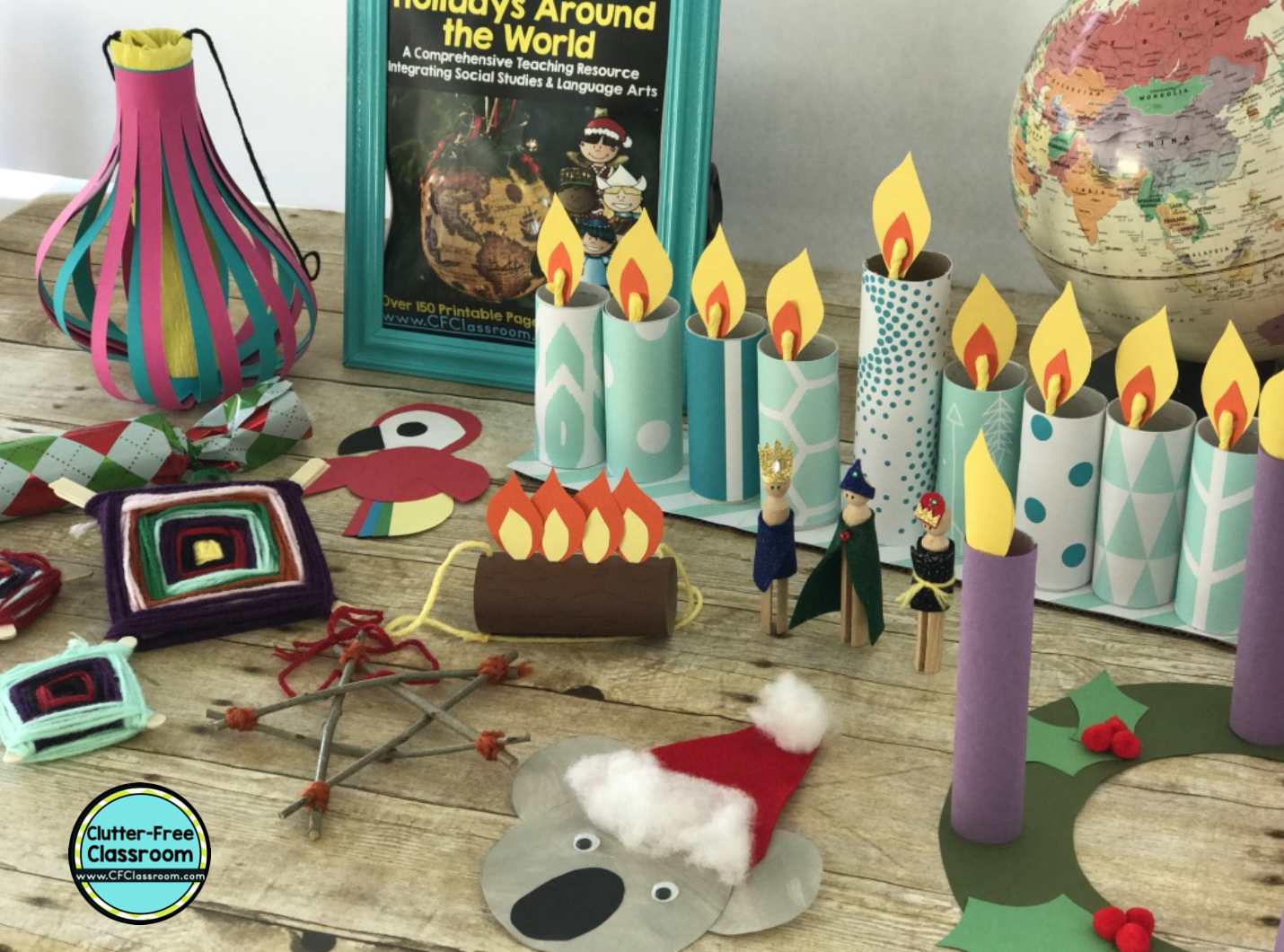 Below you will find a collection of book recommendations that will be pair perfectly with your Italy Unit or a general Holidays Around the World Study.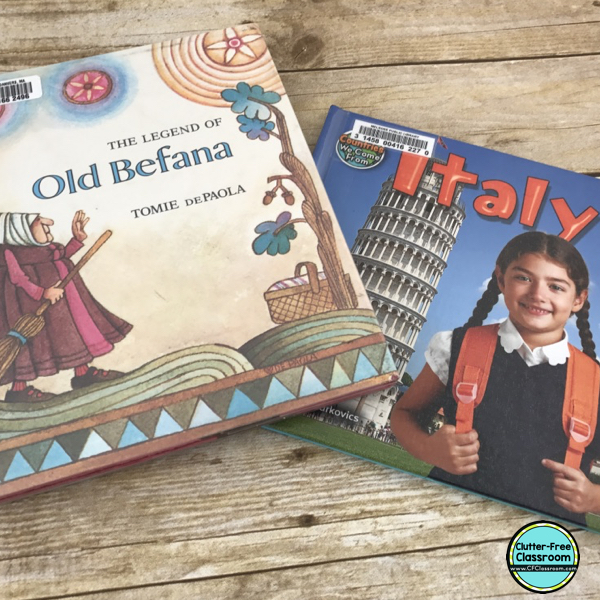 Click on any of the images below to learn more about each title:
Click to see all of the other country's Holidays Around the World Books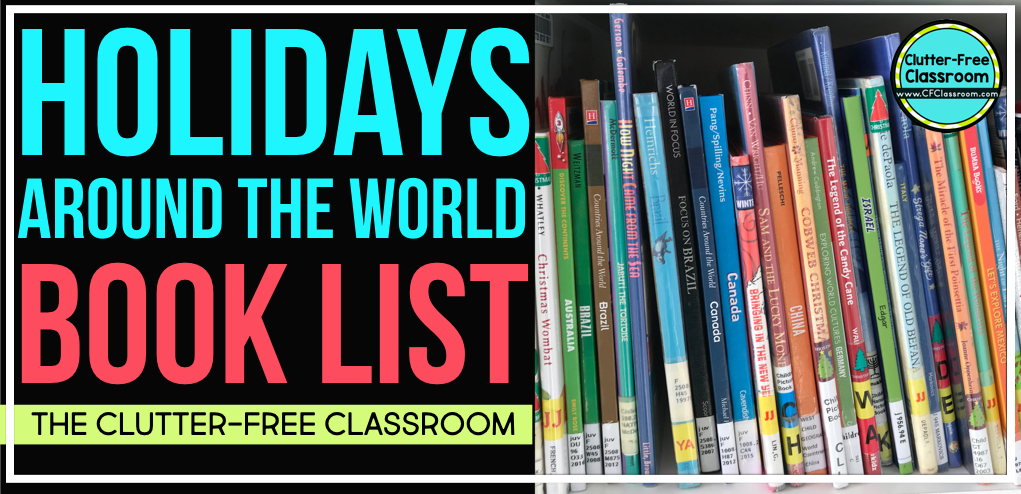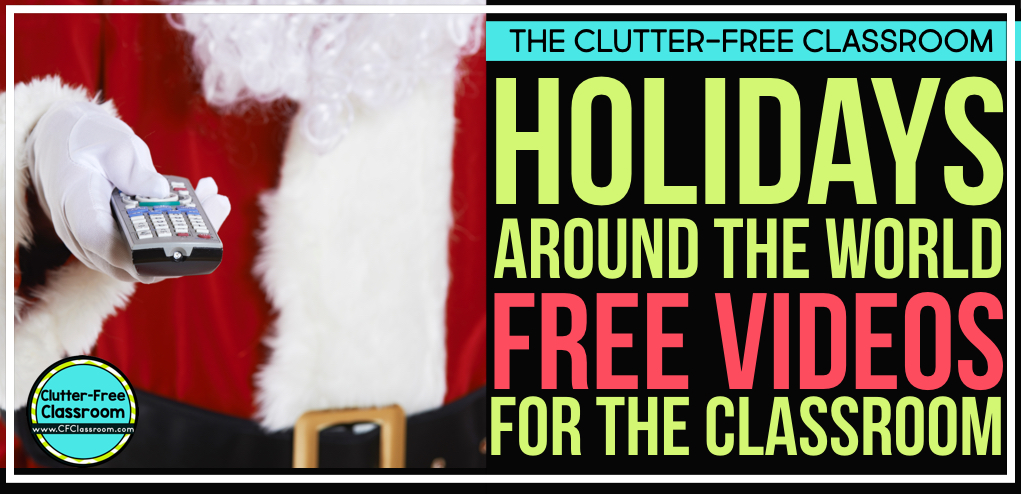 Click to see all of the Holidays Around the World Videos I have curated for you.
I have put together a Holidays Around the World Cookbook for you. It is available as a bonus file in the Holidays Around the World Bundle and for a limited time, I am offering just the cookbook for free here.
This post is part of a series designed to help teachers and homeschool families. Other posts can be found below as well as the links to my other posts that you may find helpful in the month of December.
I also encourage you to visit this article to learn how to manage a Holidays Around the World learning experience in your classroom. You can read it here.
LINK TO MAIN BUNDLE:
https://www.teacherspayteachers.com/Product/Holidays-Around-the-World-PROJECTS-passport-CRAFTS-close-reading-writing-1583004?utm_source=CFC%20BLOG%20%7C%20HOLIDAYS%20AROUND%20THE%20WORLD%20%7C&utm_campaign=INDIVIDUAL%20COUNTRY%20POSTS