Teachers that are looking for a rustic learning environment will love a woodland classroom theme. This classroom theme is all about adventures, exploring the outdoors, and wildlife. A favorite thing about this theme is it works great year round, and can even be changed slightly based on the seasons. This theme is great for classes that teach about the outdoors, wildlife and nature. It would look great in a science classroom. Learn more about a woodland classroom theme below and scoop up this woodland classroom theme packet!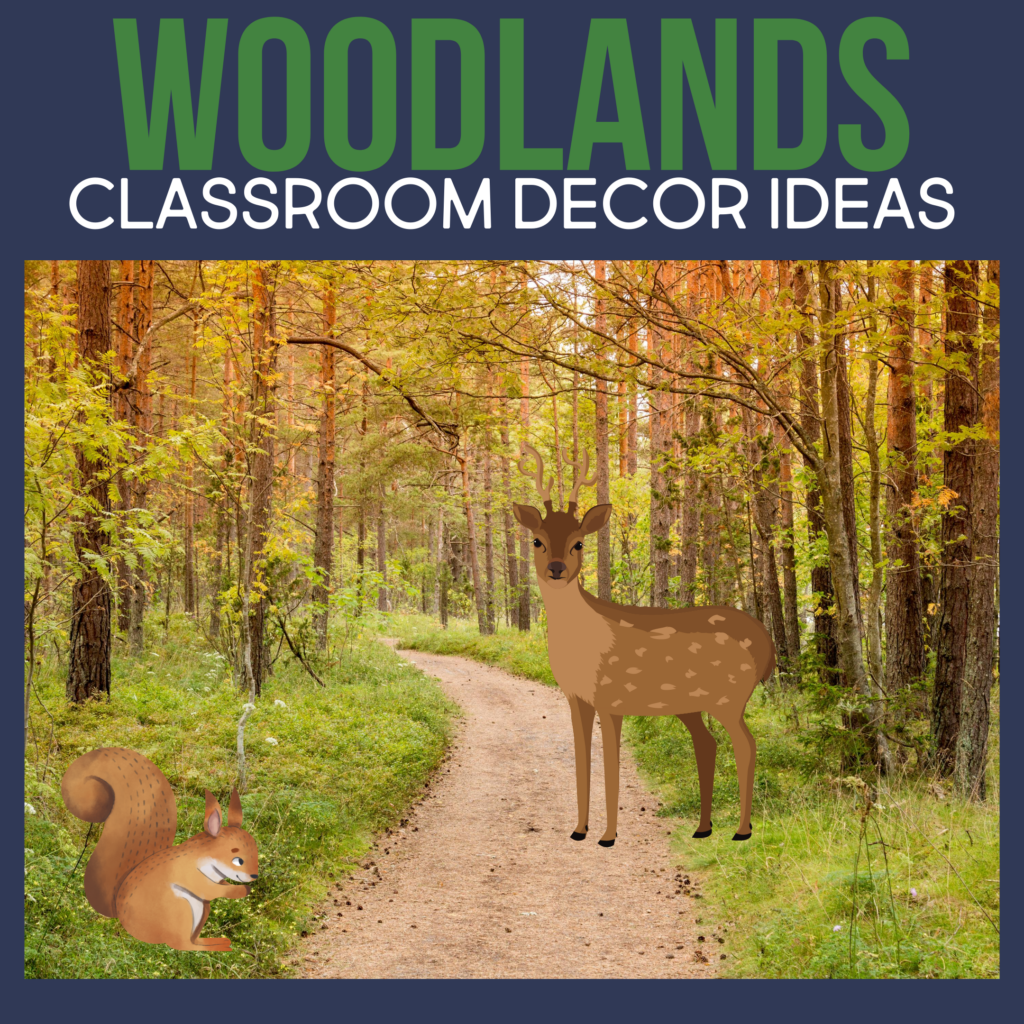 Woodland Animals Theme Bulletin Board Ideas
Below are some woodland animals theme bulletin board ideas for elementary teachers.
Woodland Bulletin Board Backgrounds
Consider buying fabric that has leaves or pine needles printed on it to use as a background. Rustic woods make an easy bulletin board background for a woodland theme and compliment it well. Craft paper is another easy and affordable choice for a woodland theme bulletin board background.
Woodland Bulletin Board Trim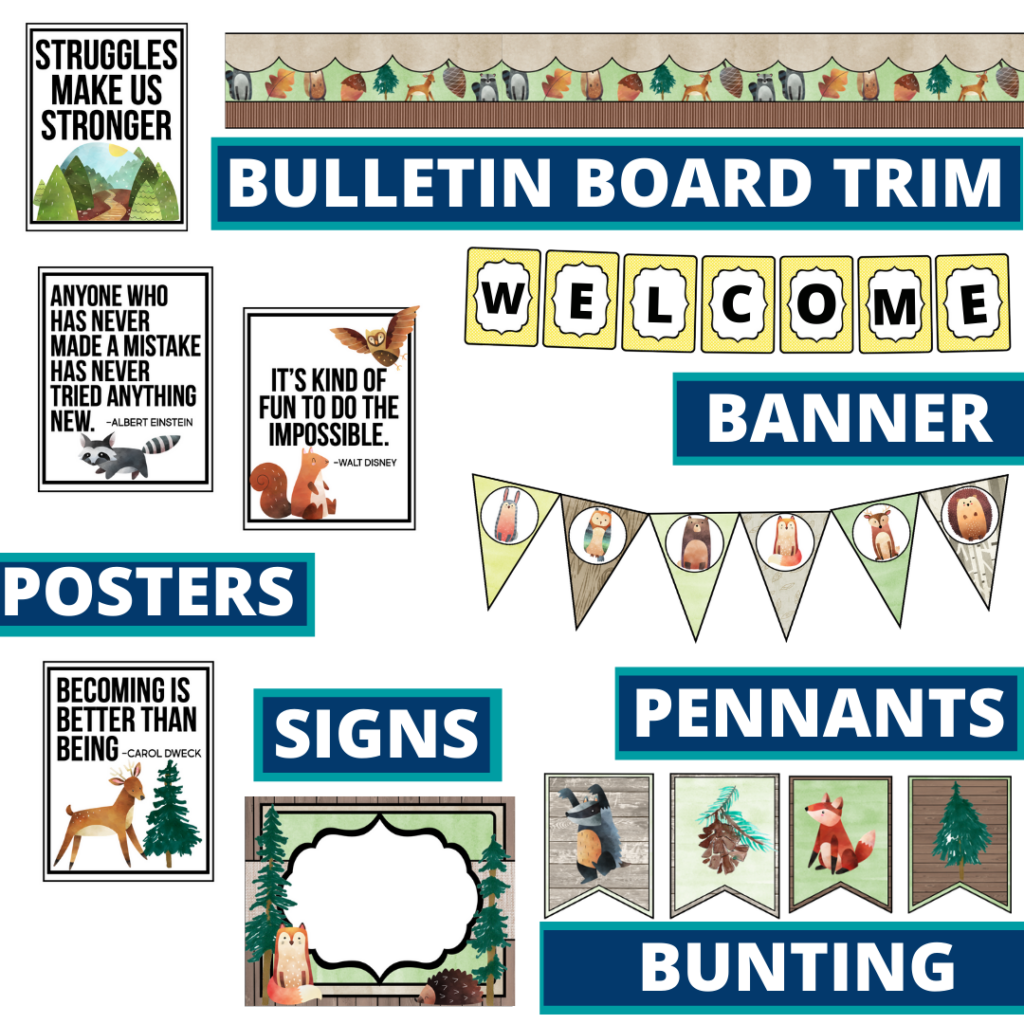 In addition to traditional border, put these items around the perimeter of your board.
pine needle garland
pinecone garland
green, artificial leaves
burlap ribbon
bunches of craft paper
Get these woodland classroom decor printables!
Woodland Bulletin Board Title Ideas
use the phrase "Welcome to Our Neck of the Woods" on a bulletin board or your door.
create a bulletin board to display student work titled "Tree-mendous Work."
when creating your own phrases use words like adventure and explore.
display student work with the quote "We're Nuts About Learning" featuring decorations of woodland animals.
name your student job bulletin board "Wilderness Guides."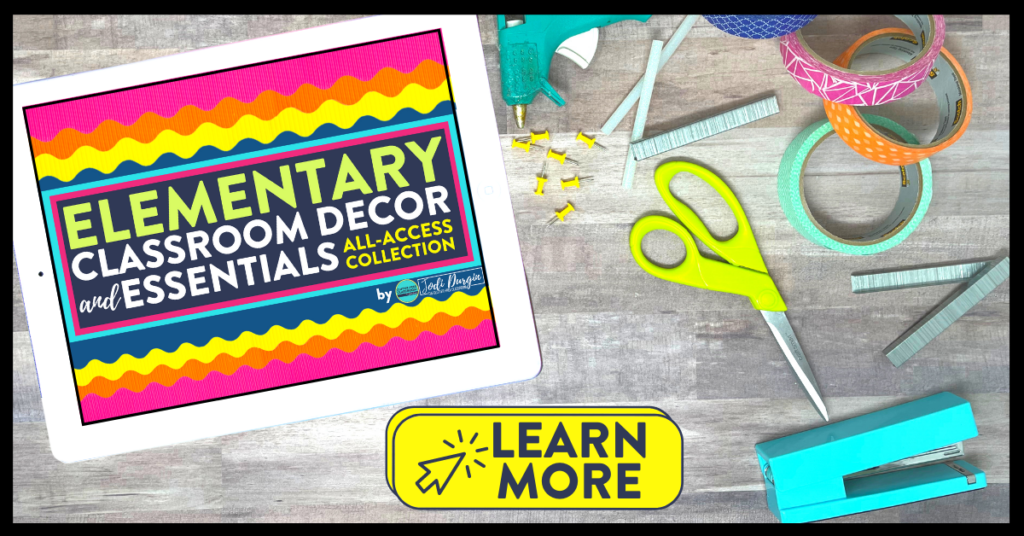 5 Ideas for a Woodland Themed Classroom
Make large trees to decorate your wall out of bulletin board paper
Decorate your classroom with small, artificial Christmas trees
Use camping chairs as flexible seating options
Select wooden baskets for storage throughout the room
Add artificial grass as an area rug in the classroom

Themes to Pair Your Woodland Theme With
Get Access to All 60+ Classroom Decor Packets |OR| Buy The Woodland Theme Only
Get Access to All 60+ Classroom Decor Packets |OR| Buy The Woodland Theme Only
Get Access to All 60+ Classroom Decor Packets |OR| Buy The Woodland Theme Only
In closing, we hope you found these woodland classroom theme ideas helpful! If you did, then you may also be interested in the free woodland planning organizer below as well as these classroom decorating posts: