If you or your students are a lover of Harry Potter, then a wizard classroom theme is the perfect fit for you. Decorating your classroom this way will help bring the books to life and create a magical learning environment for students. If you plan on reading this book as a class, this classroom theme is a perfect way to get students excited about the book and engaged in their reading. Learn more about a wizard classroom theme below and scoop up this wizard classroom theme packet!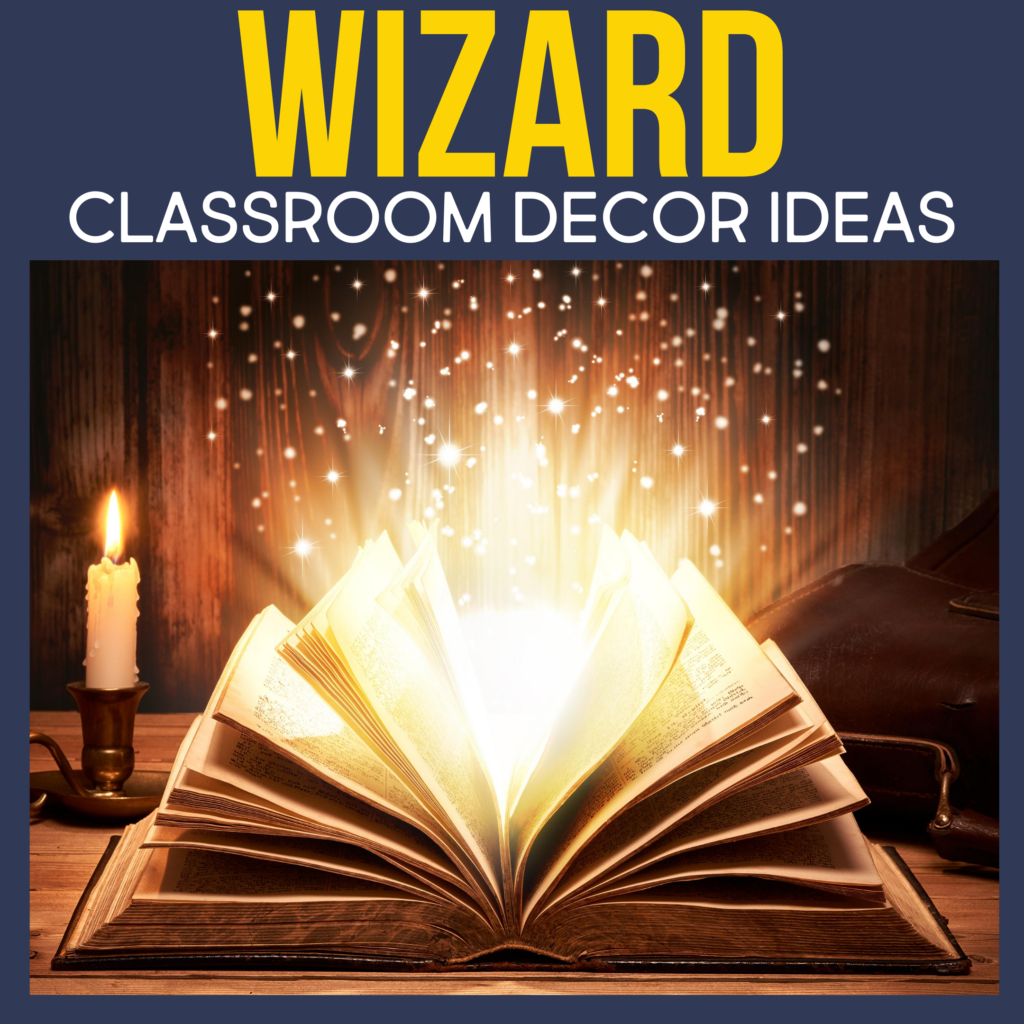 Wizard Theme Bulletin Board Ideas
Below are some wizard theme bulletin board ideas for elementary teachers.
Wizard Bulletin Board Backgrounds
A roll of bulletin board paper with a brick or stone print looks great with a wizarding classroom theme. Another great choice for a paper bulletin board background is one that looks like stars in the night sky. You can also use textured fabric, to look like velvet, in the colors blue, red, green or yellow.
Wizard Bulletin Board Trim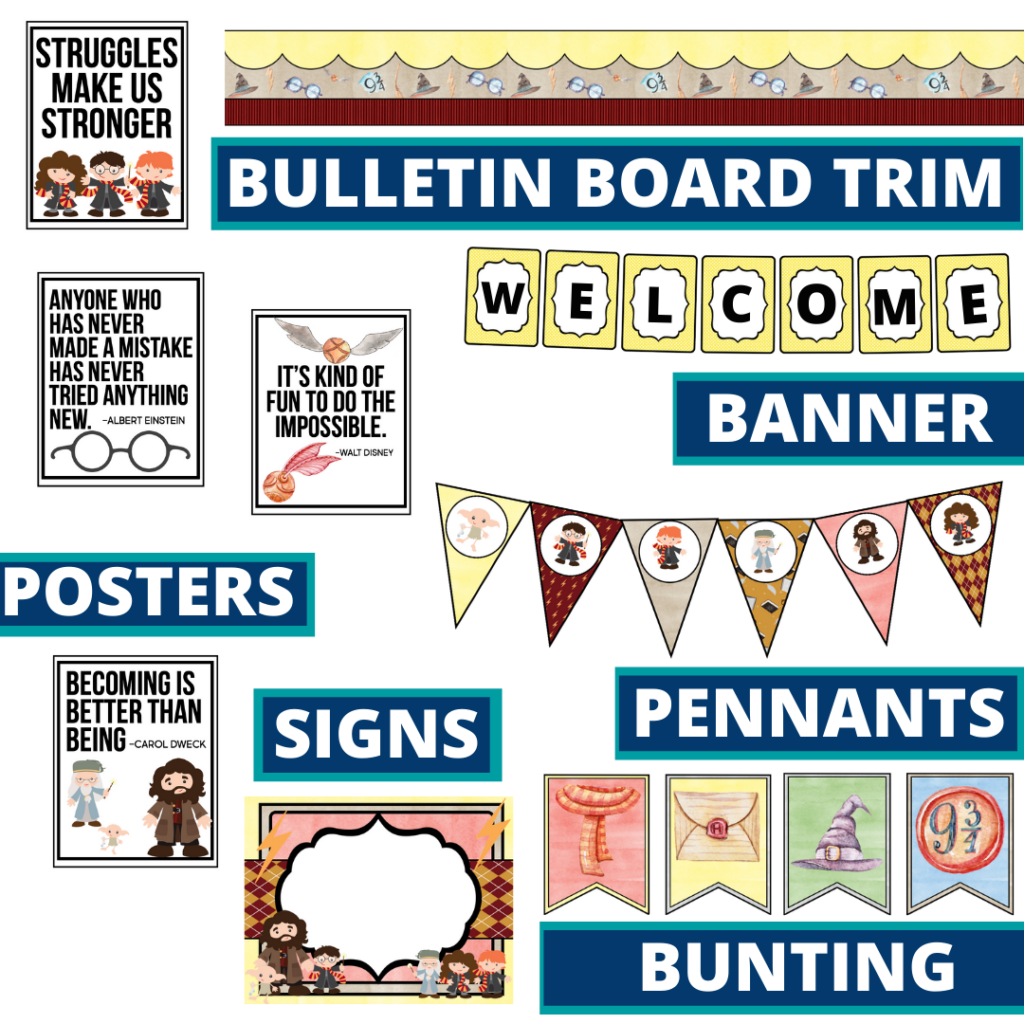 In addition to traditional border, put these items around the perimeter of your board.
Trim your bulletin board with different sized cutouts of stars
Use old striped ties as borders for your bulletin board
Make your own magic wands, or have students make them, and trim a bulletin board
Use striped ribbon to decorate your bulletin board
Line your bulletin board with bunched up craft paper
Get these wizard classroom decor printables!
Wizard Bulletin Board Title Ideas
Display classroom rules with the title "Our House Rules"
Create a back to school bulletin board titled "Welcome to a Magical Year"
Student work can be displayed on a bulletin board titled "Wand-erful Work"
Turn your student of the week bulletin board into a "Wizard of the Week" board
Name your classroom meeting and calendar area "The Daily Prophet"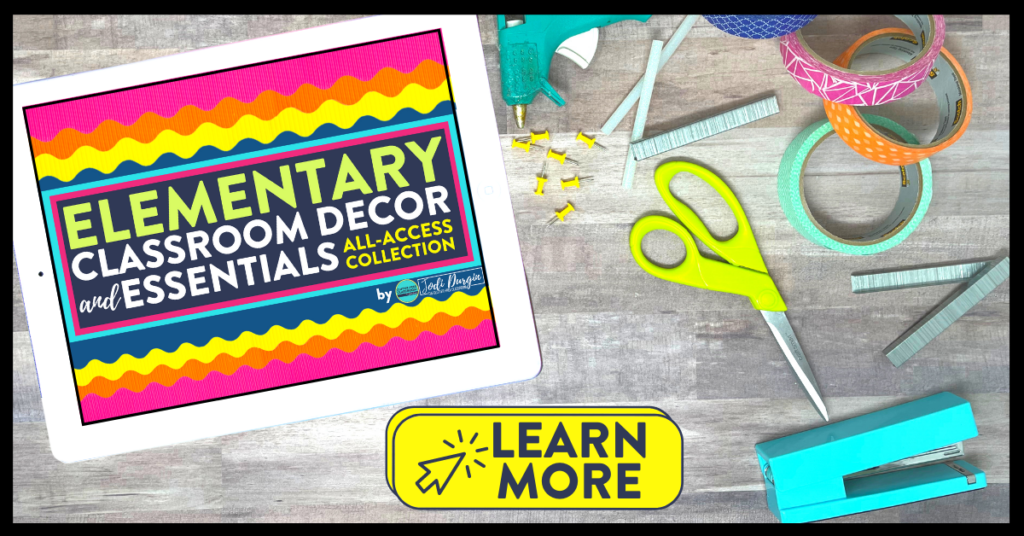 5 Ideas for a Wizard Theme Classroom
Hang broomsticks from the ceiling of your classroom
Hang vintage looking envelopes around the room
Line a wall or all walls with brick or stone bulletin board paper
Label your pencil cut as "Quills," you can even attach feathers to the pencils
Create banners after the four houses and group desks by these houses

Themes to Pair Your Wizard Theme With
Get access to all of the Clutter-Free Classroom decor themes and color schemes in the Elementary Classroom Decor Collection, including the ones listed below that pair really nicely with a wizard theme.
Get Access to All 60+ Classroom Decor Packets |OR| Buy The Wizard Theme Only
Get Access to All 60+ Classroom Decor Packets |OR| Buy The Wizard Theme Only
Get Access to All 60+ Classroom Decor Packets |OR| Buy The Wizard Theme Only
In closing, we hope you found these wizard classroom theme ideas helpful! If you did, then you may also be interested in the free wizard planning organizer below as well as these classroom decorating posts: