A western classroom theme helps create an adventure-packed and highly engaging environment where students are excited to learn. Teachers love this theme because students love it (both lower and upper elementary) and it's quick and easy to put together on a budget. There are tons of DIY ideas out there for this elementary theme. Learn more about a western classroom theme below and scoop up this western classroom theme packet!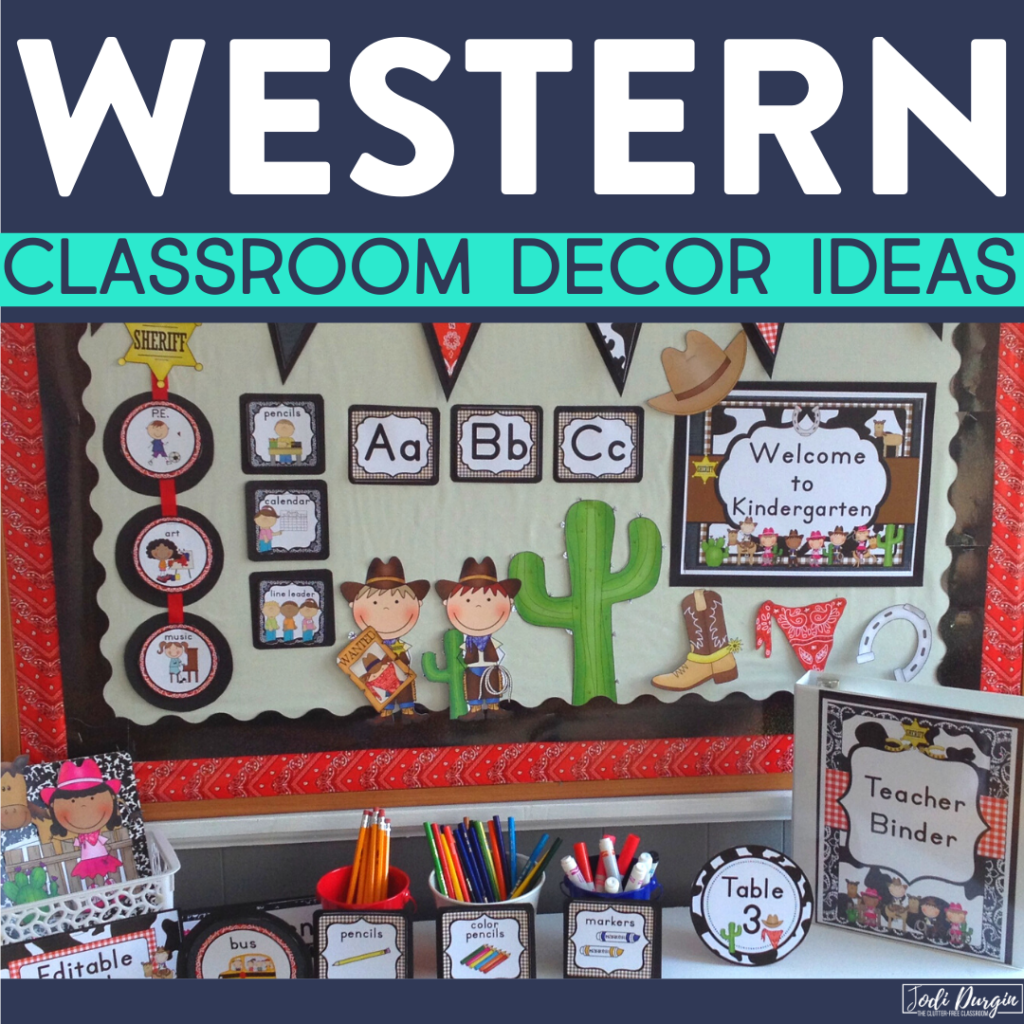 Western Theme Bulletin Board Ideas
Below are some western theme bulletin board ideas for elementary teachers.
Western Bulletin Board Backgrounds
A cow print fabric makes a great bulletin board background for your wild west themed classroom. You could also look for a fabric that has a print on it that resembles a bandana, or create a background out of several actual bandanas. For a more rustic bulletin board look, a rustic wood roll of paper looks great with this theme.
Western Bulletin Board Trim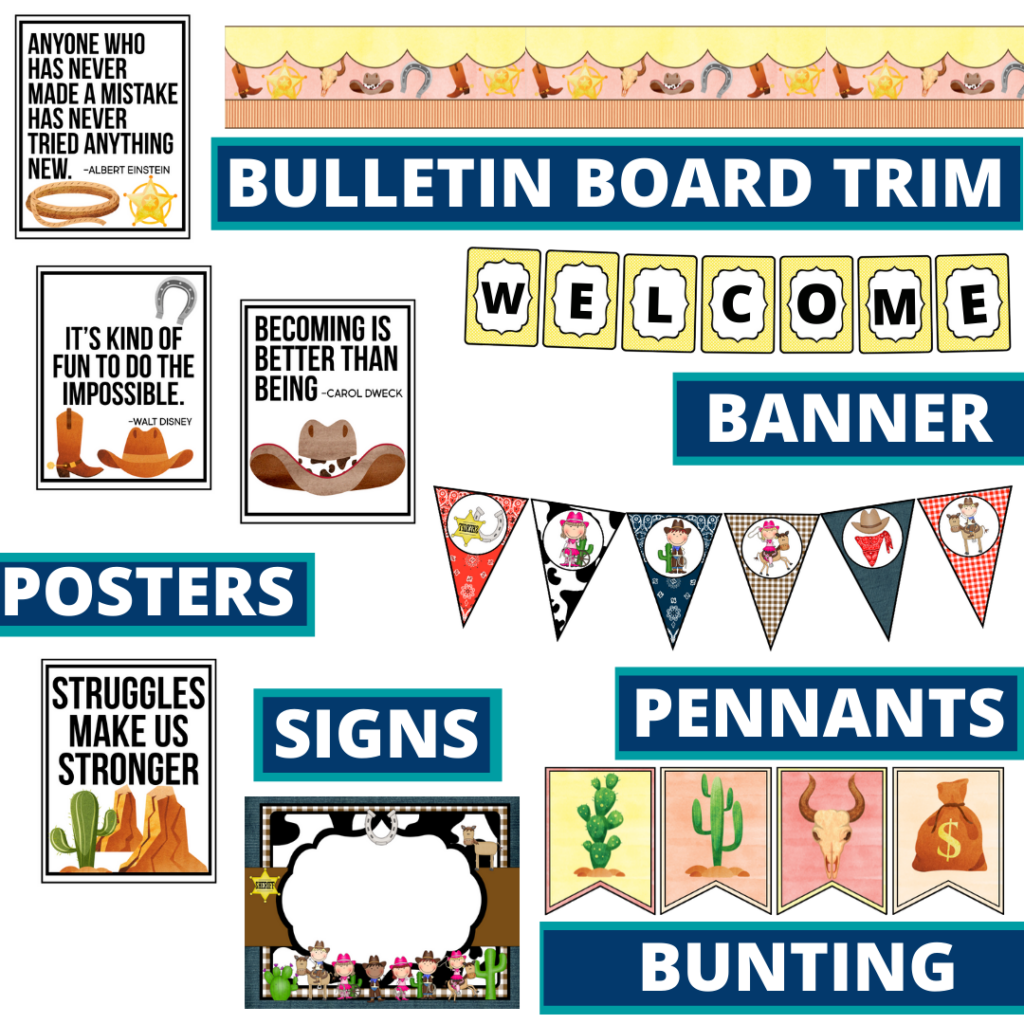 In addition to traditional border, put these items around the perimeter of your board.
bandanas
draw cow print on the back of left over bulletin board trim
rope or twine
denim
stars to look like sheriff badges
Get these western classroom decor printables!
Western Bulletin Board Title Ideas
"(Grade) is a Boot Scootin Good Time!"
"We've Got Some Rootin' Tootin' Terrific (Grade) Students!"
"(Grade): A Great Place to Hang Your Hat!"
"Howdy (Grade) Students!"
When creating your own titles, use words like hat, howdy, or roundup.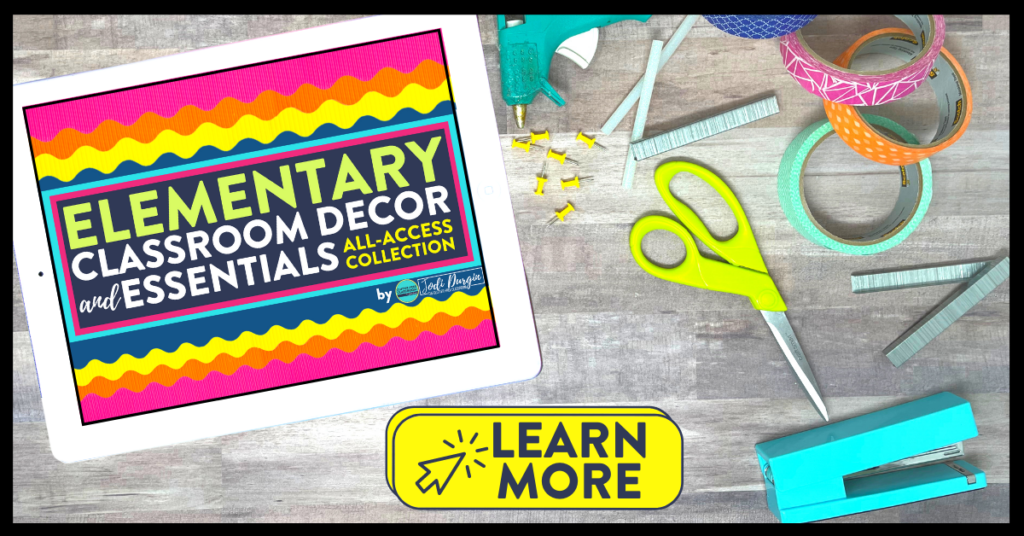 5 Ideas for a Western Themed Classroom
Hang a variety of "cowboy" style hats around the classroom.
Create valance for your classroom windows out of bandanas.
Use rustic looking storage throughout the classroom such as wooden baskets and metal buckets.
Call your students cowboys and cowgirls.
Decorate metal cups and containers by wrapping them with twine.

Themes to Pair Your Western Theme With
Get Access to All 60+ Classroom Decor Packets |OR| Buy The Western Theme Only
Get Access to All 60+ Classroom Decor Packets |OR| Buy The West Theme Only
Get Access to All 60+ Classroom Decor Packets |OR| Buy The Western Theme Only
Western Themed Classroom Pictures
The western classroom theme bundle includes BOTH the original version (shown below) and the newly updated version (shown above). In the newer version, we used all new clipart which includes much more diverse characters. Also, we made the entire bundle 100% editable so not only can you customize it with your students' names and details specific to your classroom, you can now translate EVERYTHING into other languages too. This has long been a request from teachers of ELLs and immersion classrooms. Both versions are available in the Elementary Classroom Decor Collection.
Get Access to All 60+ Classroom Decor Packets |OR| Buy The Western Theme Only
Get Access to All 60+ Classroom Decor Packets |OR| Buy The West Theme Only
In closing, we hope you found these western classroom theme ideas helpful! If you did, then you may also be interested in the free western planning organizer below as well as these classroom decorating posts: