Easter is coming and the kids are excited! In many schools, teachers can not teach an Easter Thematic Unit. Instead, you can focus on an egg-themed unit. This will make the most of the student's excitement and motivation using a theme that can easily integrate science, math, reading, and writing. And of course there are lots of fun egg craft activities for kids to create that complement student work on a bulletin board. This post offers suggestions for children's books about eggs, simple egg activities for kids, and egg craft ideas. Learn all about them below!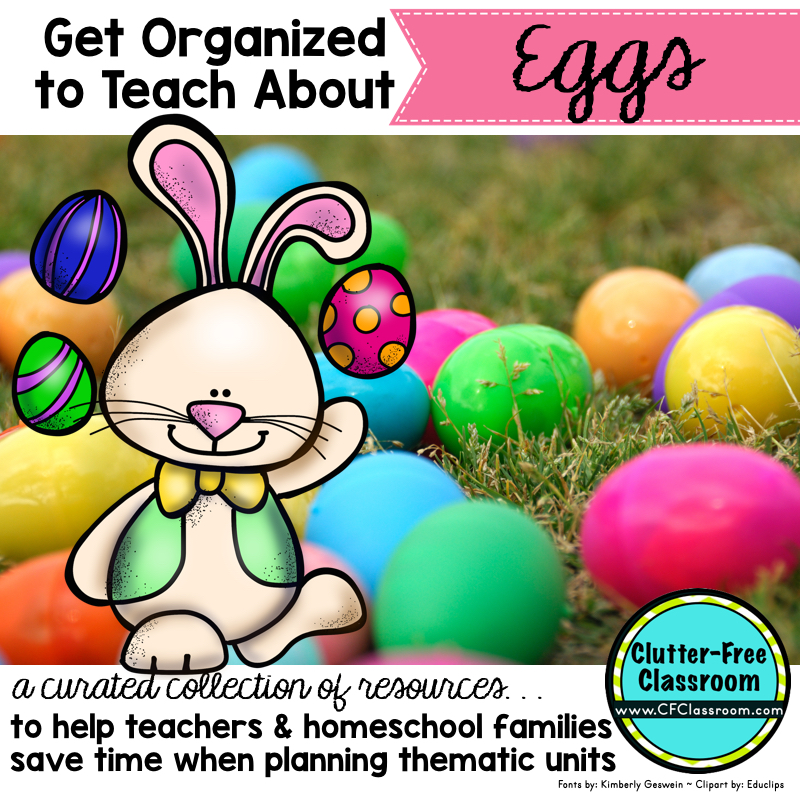 4 Children's Books about Eggs
Below are four children's books about eggs.
1. The Great Eggscape by Jory John
Shel lives in a carton full of other eggs. When you have a lot of roommates, you do not get a lot of alone time. That's why on the weekends when the other eggs leave the carton to go play, Shel stays home alone from some "me time" while the others go out to play "The Great Eggscape." This is when they escape into the store on weekends before customers arrive.
While Shel is home relaxing, he realizes it is lunch time, when the eggs normally return home. As Shel waits for his friends, he starts to worry about them. Meanwhile, his friends have decided to hide throughout the store in hopes that Shel will have to come find them.
Shel decides to go out in search of his friends. He quickly finds Greg hiding among the pickles. The two decide to go and look for everyone else together. Finally 10 eggs have been found, leaving only one left, Meg. Some of the eggs decide to go back home, but Shel reminds them they can't leave without Meg. They start searching the store for her and find a clue! The clue leads the eggs to Meg and the friends reunite. Shel realizes how much fun it was to play with friends, and looks forward to doing it again.
If you are interested in using this read aloud in your classroom, grab these activities for The Great Eggscape!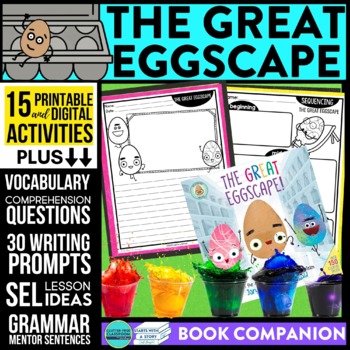 2. The Easter Egg by Jan Brett
It is almost Easter and this is the first year that Hoppi will be decorating an Easter egg. Each year, the rabbits decorate eggs and the Easter Rabbit selects the best one. Whichever rabbit decorates the best egg gets to help the Easter Rabbit hide the eggs on Easter morning.
Hoppi is trying to decide how he will decorate his egg. He visits many other rabbits and observes what they are doing with their eggs. Rabbits carve eggs out of wood, make chocolate eggs, paint their eggs, and plant flowers in them. Hoppi cannot think of a special way to decorate his egg and goes into the forest to rest. While in the forest, Hoppi witnesses a Robin egg fall out of the nest. Mother Robin is distressed so Hoppi steps in and sits on the egg to keep it warm and safe.
On Easter morning, the Easter Rabbit arrives and admires all of the eggs, but says that a special one is missing. He returns with Hoppi, who has won the contest for keeping the robin's egg safe. He gets to ride in the wagon with Easter Rabbit to hide the eggs.
If you are interested in using this read aloud in your classroom, check out these activities for The Easter Egg!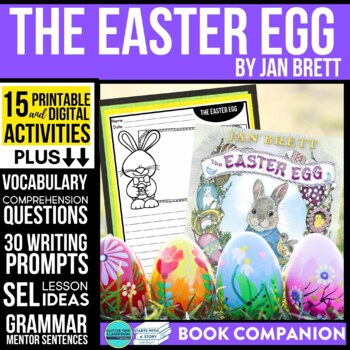 3. The Good Egg by Jory John
In the book, The Good Egg by Jory John, the main character is kind and helpful and always makes positive choices. Unfortunately, the other eleven eggs he shares a carton with are always misbehaving. The Good Egg works hard to keep the peace, take charge and tries to fix their bad behavior. It exhausts him, makes his head feel scrambled and ultimately causes his shell to crack from all the pressure. When he finally has had enough he leaves the group and takes the time necessary to focus on himself. This is a wonderful book that reminds us all how important it is to take care of ourselves and our own needs in order to find happiness.
If you are interested in using this read aloud in your classroom, download these activities for The Good Egg!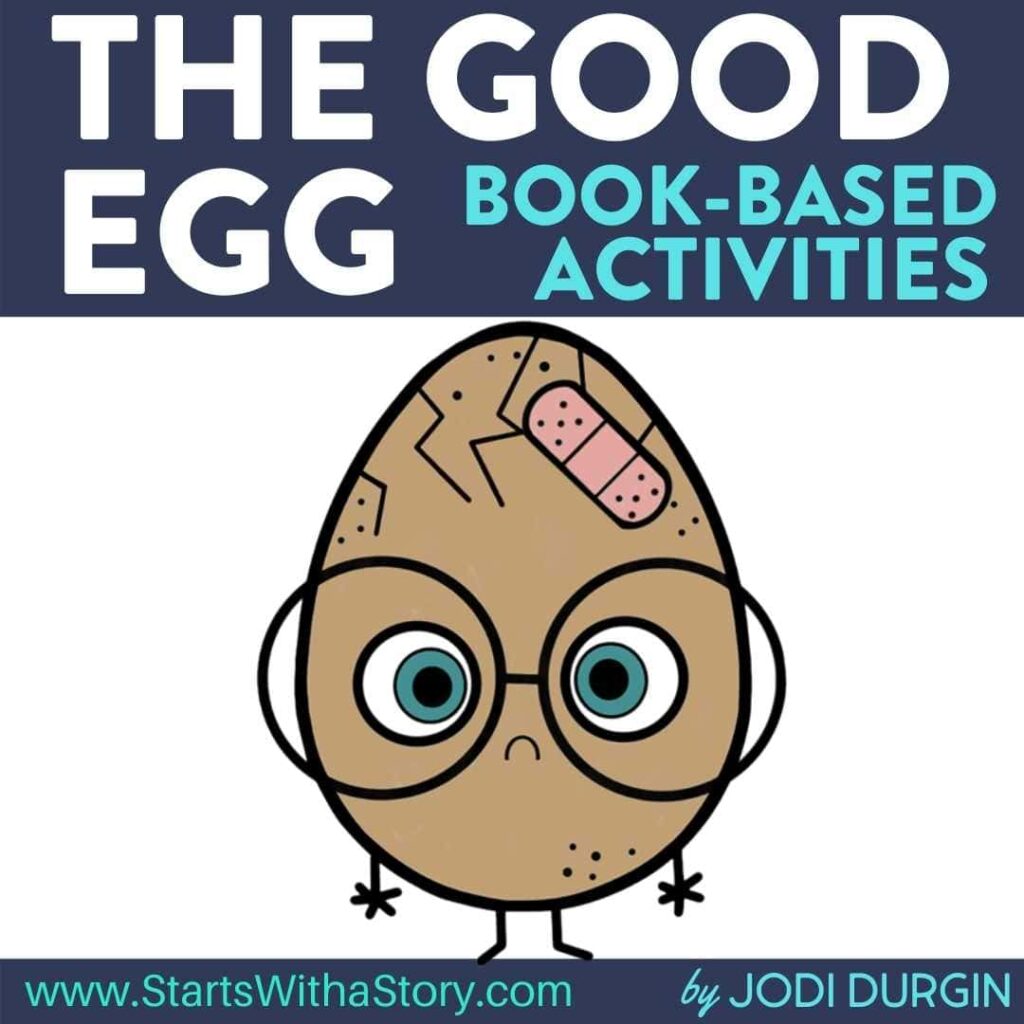 4. The Donkey Egg by Susan Crummel
Bear's farm was a mess and in need of repair. He didn't seem to mind though and spent his days sleeping on the porch until Fox stopped by. Fox convinced Bear to buy a watermelon, telling him it was a donkey egg that would hatch and help tend to the farm. Bear took his job of caring for the donkey egg seriously. He kept it warm, safe, and happy. His neighbor, Hare, was training for a race and was always surprised to see Bear out of his chair, taking care of the egg.
Bear spent weeks caring for his donkey egg until one day, he started to fall asleep. The donkey egg started to roll away, down the hill. Bear and Hare chased after it but were too late, it smashed on the ground and seeds went everywhere. Bear decided to plant the watermelon seeds and Hare helped. When the two friends sold all their watermelon, they were finally able to get a donkey.
If you are interested in using this read aloud in your classroom, grab these activities for The Donkey Egg!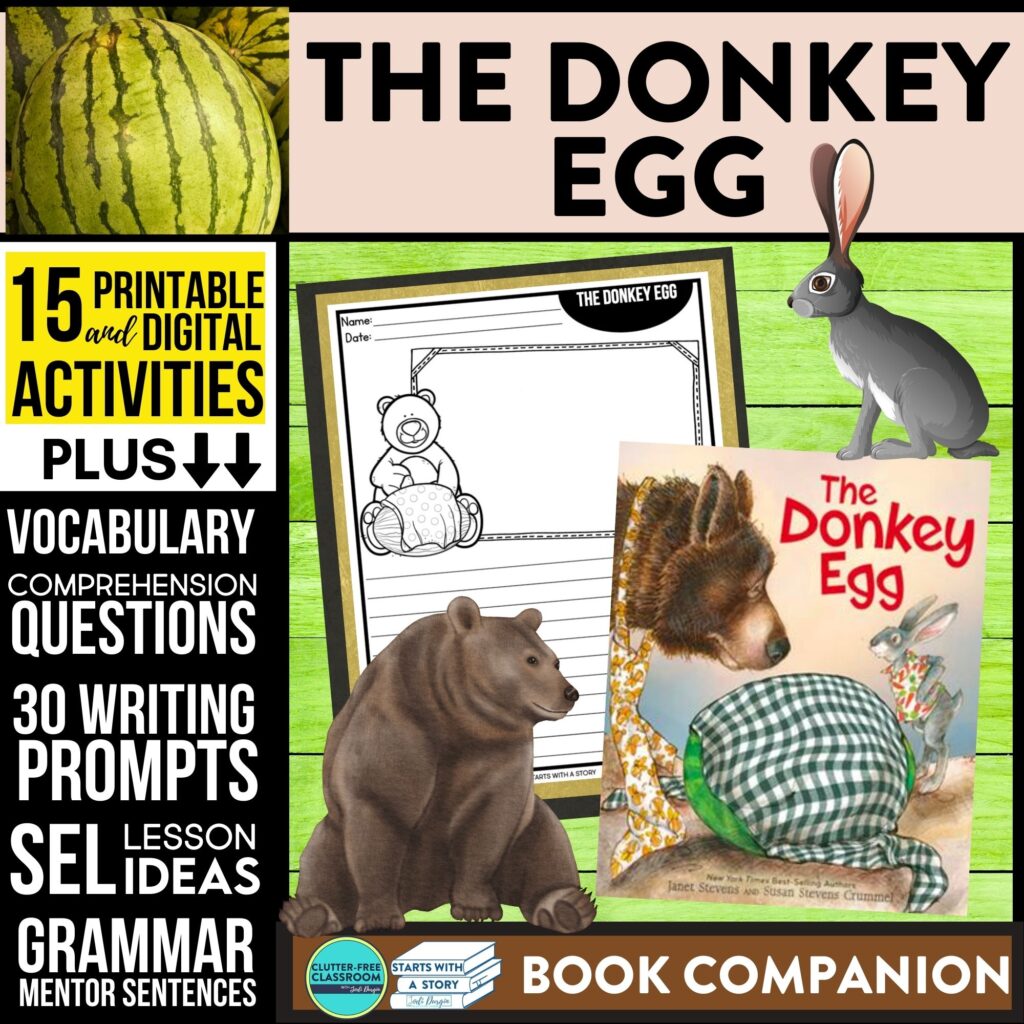 In closing, we hope this list of children's books about eggs for elementary students was helpful. If you did, then you might also be interested in these resources: