Teachers that love baked goods, sweets, and dessert will love having a cupcake classroom theme. One reason teachers love this cupcake theme is because it gives them the chance to share their love for baking with students. This theme helps create a colorful, learning environment that will make students excited to come to school. Students from elementary school all the way up to older grades will love the space created with a cupcake theme. Learn more about a cupcake classroom theme below and scoop up this cupcake classroom theme packet!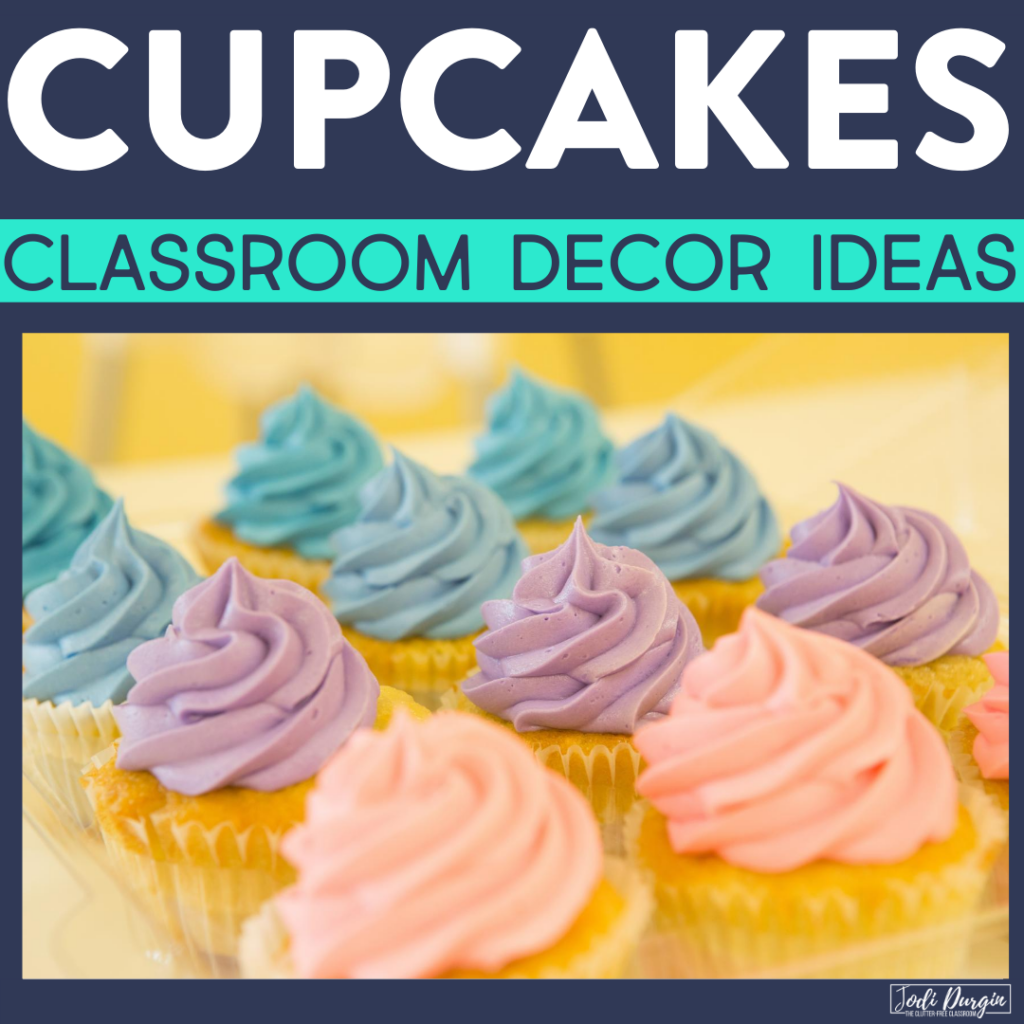 Cupcake Theme Bulletin Board Ideas
Below are some cupcake theme bulletin board ideas for elementary teachers.
Cupcake Bulletin Board Backgrounds
Paper maps make the perfect bulletin board background for an Around the World classroom theme. You can focus on the earthy elements of travel and use a water print paper. If you choose to use fabric as your bulletin board background, neutral earth tones like green, blue and brown provide a nice backdrop.
Cupcake Bulletin Board Trim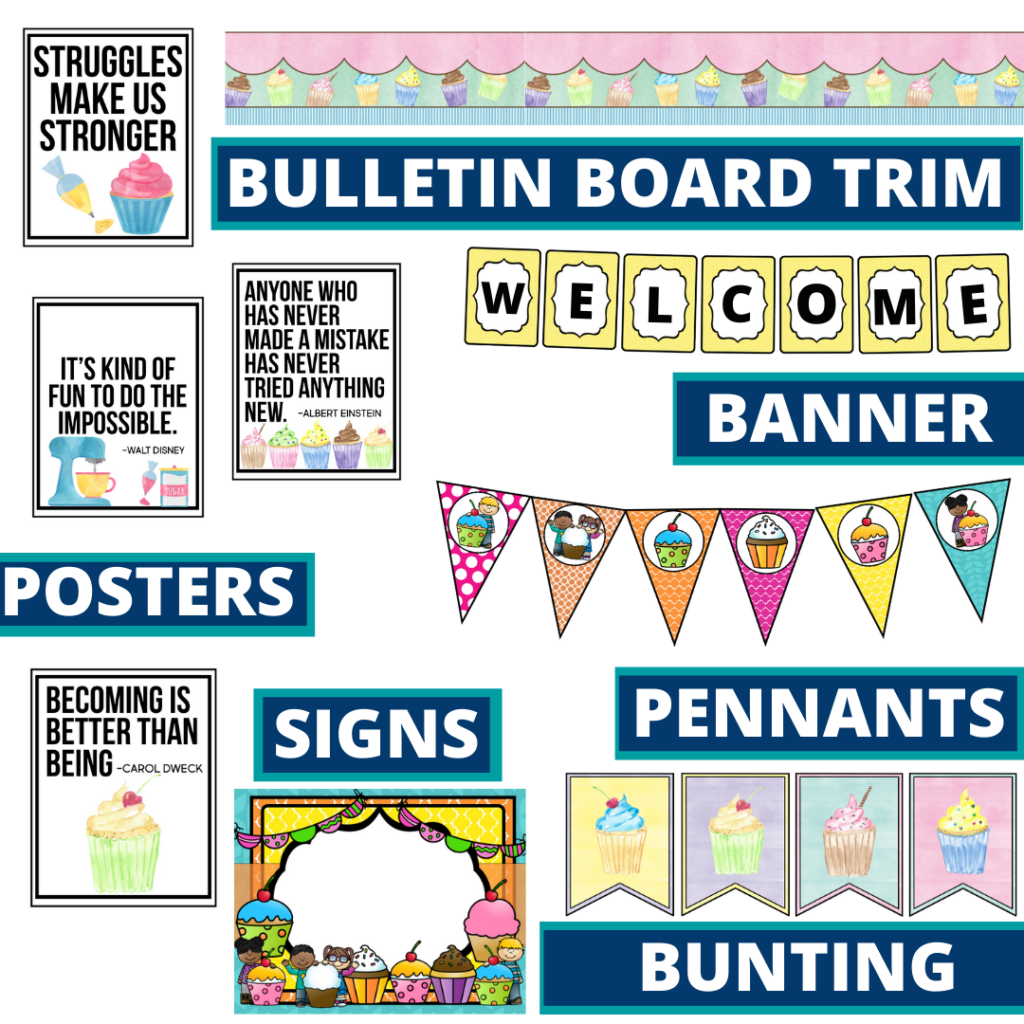 In addition to traditional border, put these items around the perimeter of your board.
Cupcake liners
Sprinkles glued to paper
Polka dot ribbon
Colored pom poms
Various cupcake toppers glued to paper
Get these cupcake classroom decor printables!
Cupcake Bulletin Board Title Ideas
Display student work on a bulletin board with the title "The Sweetest Work."
Title a back to school bulletin board "This Year Will Be Sweet."
Display classroom rules with the phrase "Recipe for Success."
Create a back to school bulletin board titled "Our Fresh Batch" with student names on cupcakes.
Title your classroom calendar area "Each Day is a Treat."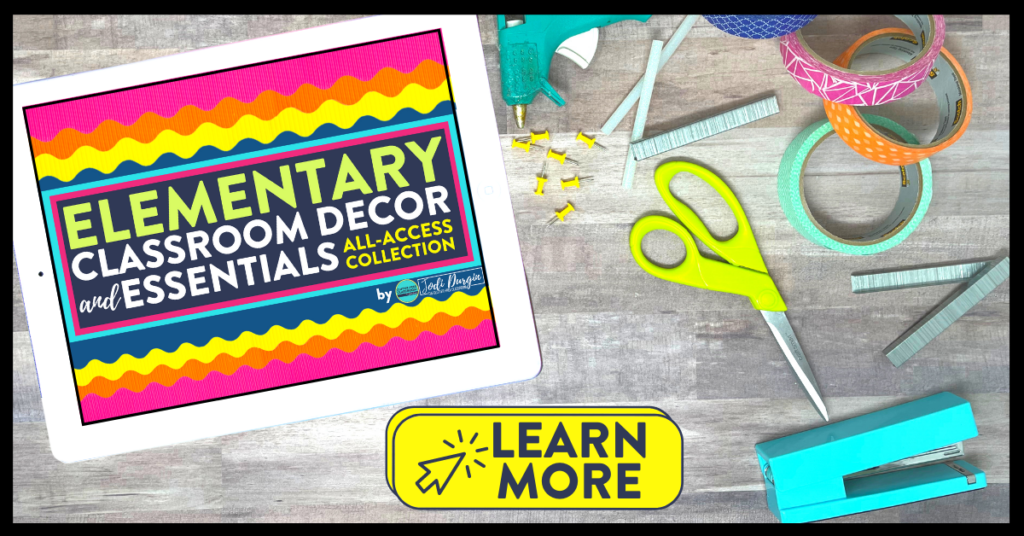 5 Ideas for a Cupcake Themed Classroom
Make your room smell like freshly baked cupcakes with a cake scented candle.
Make decorative garland out of cupcake liners.
Create decorative cupcakes out of pom poms and cupcake liners.
Store crayons or small manipulatives in cupcake pans.
Use old cupcake pans as sorting trays.

Themes to Pair Your Cupcake Theme With
Get access to all of the Clutter-Free Classroom decor themes and color schemes in the Elementary Classroom Decor Collection, including the ones listed below that pair really nicely with a cupcake theme.
Get Access to All 60+ Classroom Decor Packets |OR| Buy The Cupcake Theme Only
Get Access to All 60+ Classroom Decor Packets |OR| Buy The Cupcakes Theme Only
Get Access to All 60+ Classroom Decor Packets |OR| Buy The Cupcake Theme Only
In closing, we hope you found these cupcake classroom theme ideas helpful! If you did, then you may also be interested in the free cupcake planning organizer below as well as these classroom decorating posts: