A circus classroom theme helps you create a bright and adventure-filled learning environment. Teachers love this theme because it helps create a classroom that can be described as exciting and fun. This theme works well for both lower and upper elementary classroom decor. Learn more about a circus classroom theme below and scoop up this circus classroom theme packet!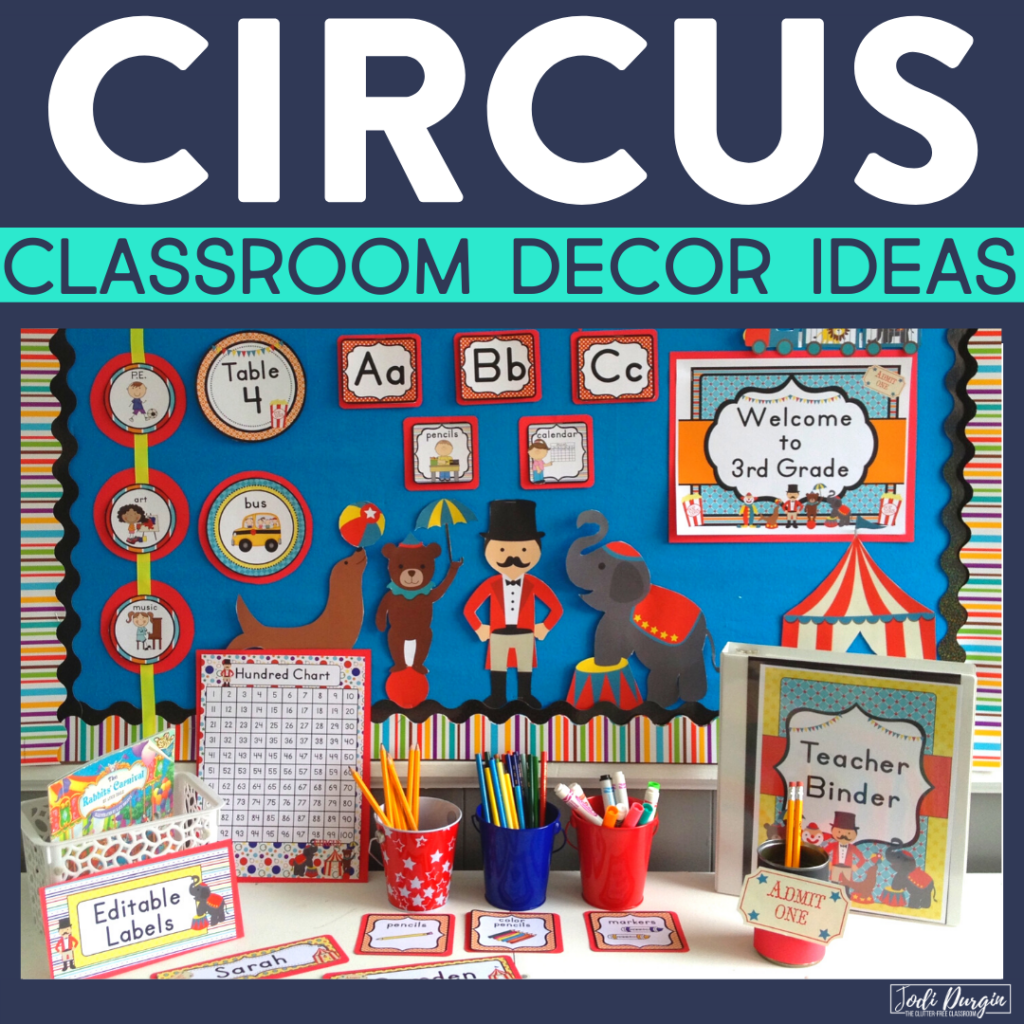 Circus Theme Bulletin Board Ideas
Below are some circus theme bulletin board ideas for elementary teachers.
Circus Bulletin Board Backgrounds
Circus Bulletin Board Trim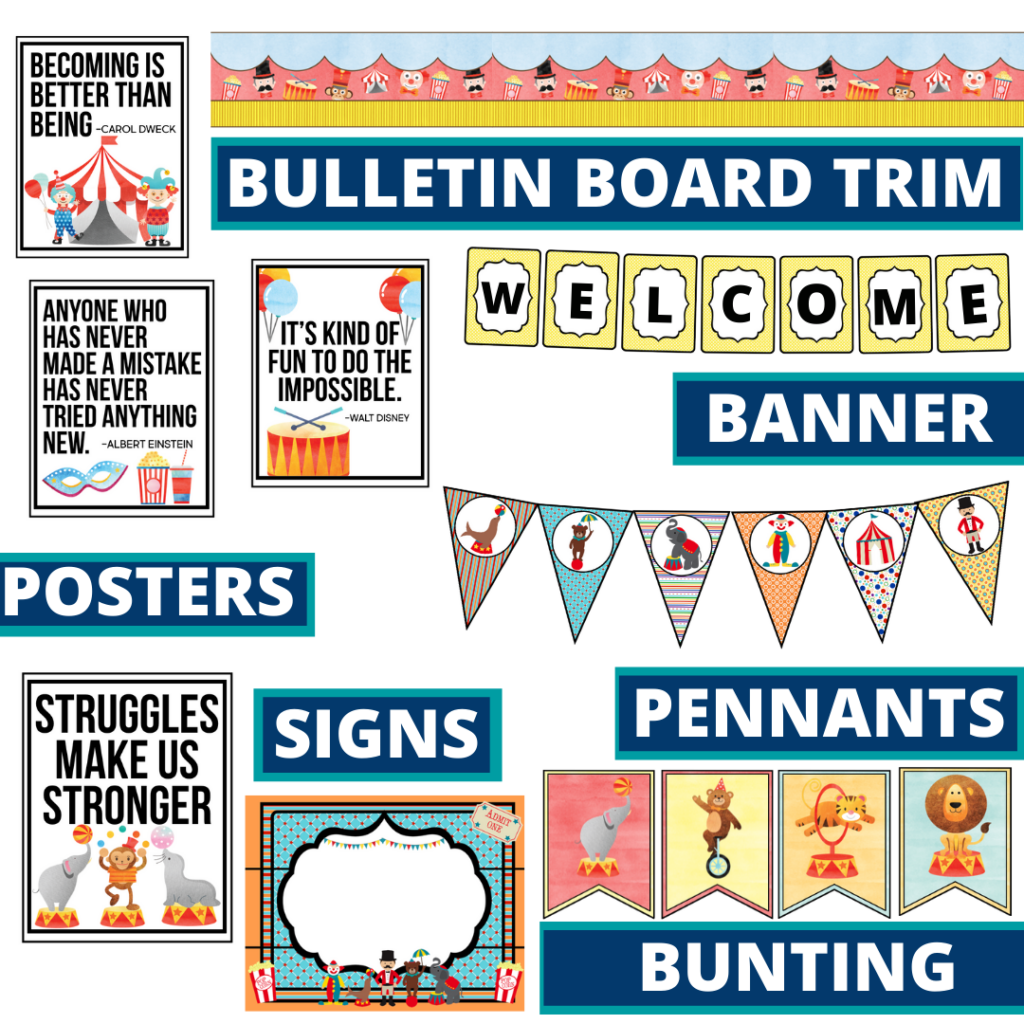 In addition to traditional border, put these items around the perimeter of your board.
red and white streamers
add clown-looking party hats around the perimeter of a board
tickets
hot glue colorful, fuzzy pom poms to bright, solid-color borders
Get these circus classroom decor printables!
Circus Bulletin Board Title Ideas
Step Right Up to ____
Welcome to the Greatest Class on Earth
Class Clowns (with pictures of students in clown hats)
Come One, Come All to ____
Get Your Ticket To ____
Seal of Approval (student work board)
Flying High in ___ with trapeze
___ Grade: A Ride of a Lifetime
Keep Your Eye on the Prize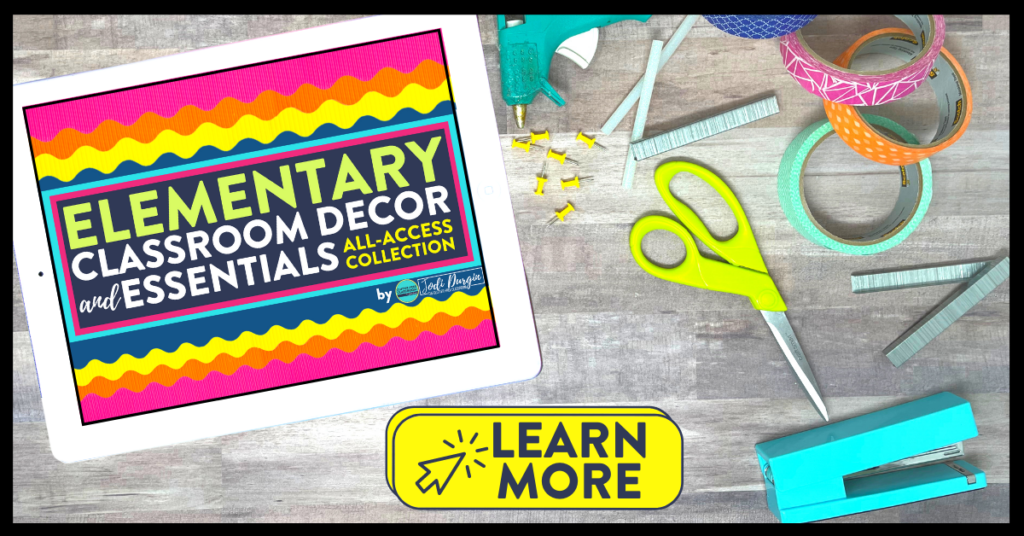 9 Ideas for a Circus Themed Classroom
Use the plastic popcorn buckets readily found at dollar stores to hold classroom library books and supplies.
Use tickets redeemed for carnival-type prizes as a behavior incentive program.
Paper mache over balloons that have been twisted into balloon animals and paint them bright colors.
Hang a tight rope and trapeze from the ceiling (just not low enough for students to reach).
Make a "ring of fire" by attaching fire-colored tissue paper around a hula hoop.
Hang colorful pennant banners.
Have your students make animal crafts to display around the room.
Incorporate marquee lights.
Bring in clown wigs and stuffed animals that are found in a circus.

Themes to Pair Your Circus Theme With
Get access to all of the Clutter-Free Classroom decor themes and color schemes in the Elementary Classroom Decor Collection, including the ones listed below that pair really nicely with a circus theme.
Circus Themed Classroom Pictures
Get Access to All 60+ Classroom Decor Packets |OR| Buy The Circus Theme Only
Get Access to All 60+ Decor Packets |OR| Buy The Circus Theme Only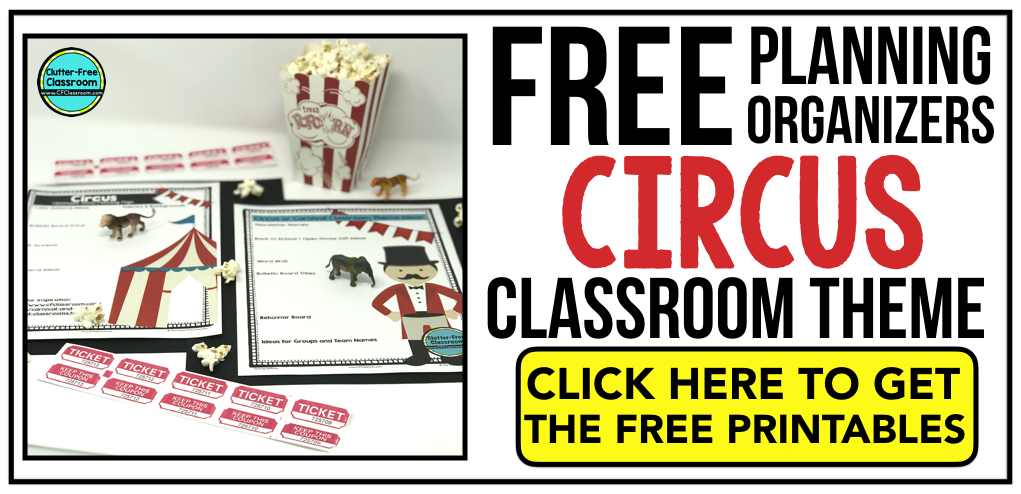 Get Access to All 60+ Decor Packets |OR| Buy The Circus Theme Only
Get Access to All 60+ Classroom Decor Packets |OR| Buy The Circus Theme Only
In closing, we hope you found these circus classroom theme ideas helpful! If you did, then you may also be interested in the free circus planning organizer below as well as these classroom decorating posts: