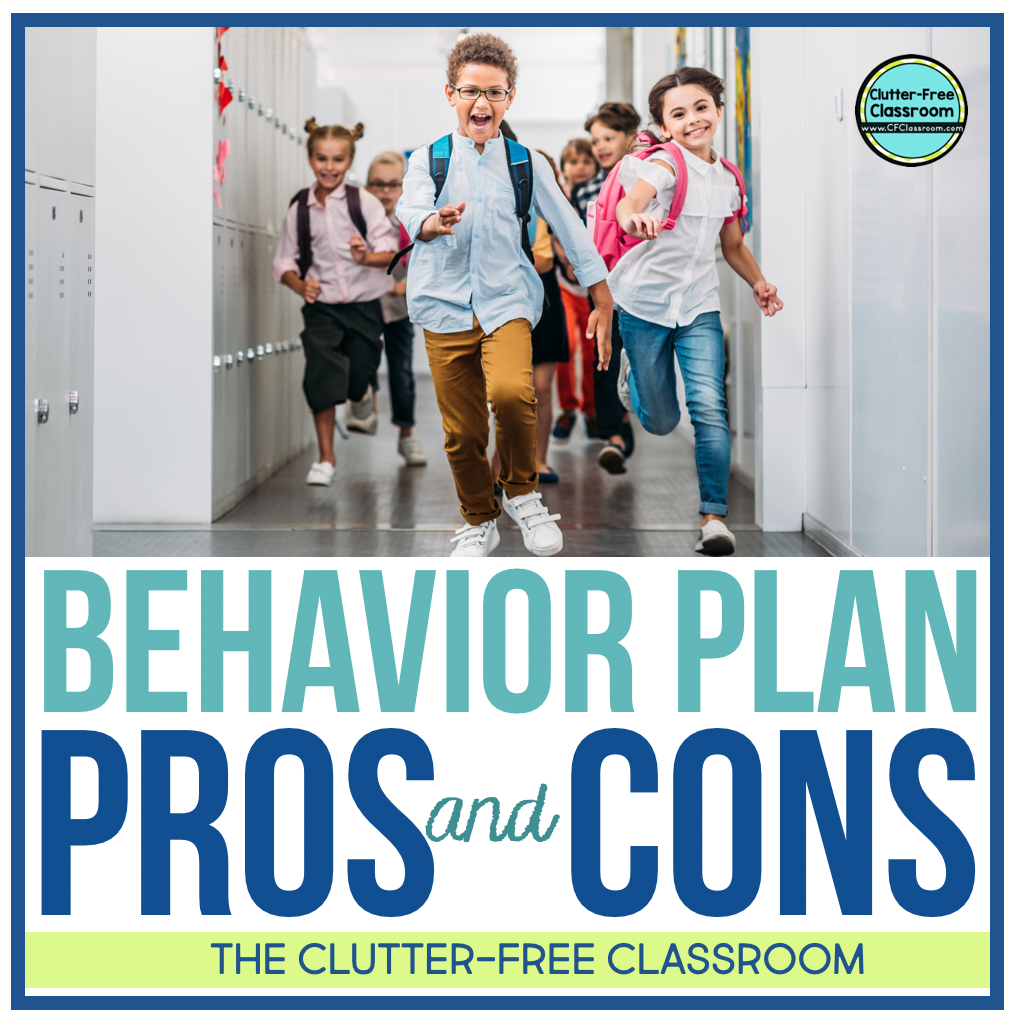 Teachers are often wondering how to manage classroom behavior and how to handle behavior problems.
Like most teachers, I experimented with different behavior management systems. This post will share not only my experiences using clip charts to improve classroom behavior, but how to use it as a positive behavior intervention system (PBIS).
Truth be told, I have found that with clear guidelines and consistency, your classroom will run itself and your students will rise to meet the behavior expectations you set for them. However, it is important to have some form of a behavior management system in place.
One year, I had the absolute chattiest class I had ever encountered. They were wonderful children, but on my could they talk! At one point when they were still talking over me and not listening to directions in late September it became clear that I needed to try something new because as a teacher you will find that what works for one class may not work for another.
I set out to find something new, and that was when I discovered "The Clip Chart." I resisted it at first because of the size. However, since all else had failed I decided to be open-minded. Over the weekend I made the first of many clip charts, bought a package of pinch-style clothespins and hung it up in my classroom.
On Monday morning when my students arrived, I introduced it to them.
Oh. My. Word.
It was as if a switch had been flipped and their behavior improved instantaneously.
Here are three reasons why clip chart behavior management systems work:


In any given class you are going to have your talkers and your rule-breakers, and you are going to have your good little doobies. The clip chart makes the doobies work for you. They become your allies, and they love it.

Each student has a clothespin, and they all start the day in the middle of the chart on "Ready to Learn." The clothespins move throughout the day. Positive choices enable them to move up one level at a time. Negative choices will get them moved down. There is a buffer zone between "Ready to Learn" and facing any form of consequence so if a child "clips down" he can clip back up.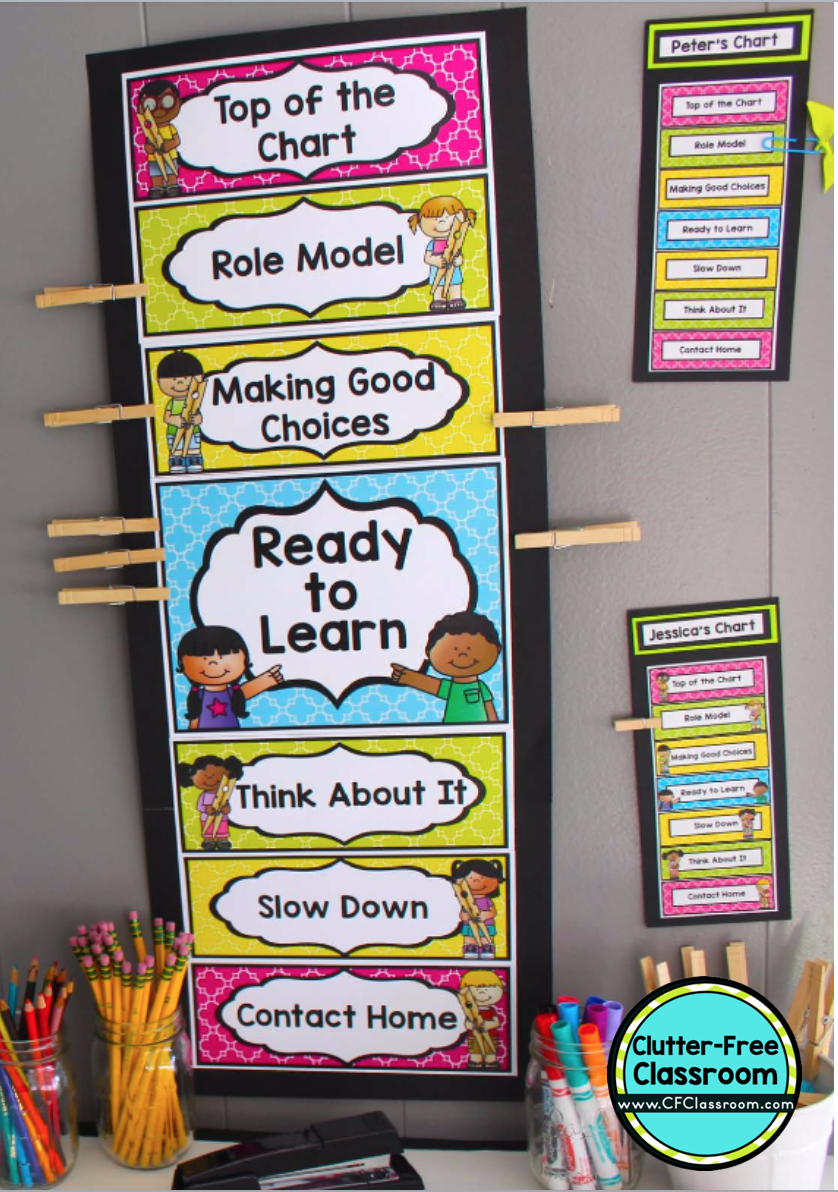 The students who are on task are recognized in a positive. When the room gets a little chatty, I don't concentrate on the chatty ones. I find the students who are making good choices and make a show of appreciating their role model behavior. They clip up. They beam. The others are quickly redirected without me needing to mention their chatting at all. It keeps things so positive and upbeat.

There are no prize pails or trinkets or tickets or tokens or tchotchkes to manage or track. Instead of striving for useless junk, the kids strive for acknowledgement of good behavior.
I love the simplicity.

I love the consistency (it travels to specials with them) throughout the day.

I love the positive feeling to it.

I love that even if a child makes a not-so-good choice, she can rally and move back up. As a helpful hint, I usually try to "clip up" my friends who have a tendency to "clip down" early in the day so that they have a bit of wiggle room.

I love that the focus is on my students that make positive choices. I feel that they often get taken for granted and the attention goes to those who don't. This turns things around and the others learn from their example.
This blog post featured the Editable Clip Charts Resource Pack that includes not only a full-sized whole class chart but also individual student charts as well.
That resource can be purchased alone, but it is also included in my popular Classroom Management Bundle shown below (along with 29 other classroom management printable resources, an editable teacher workbook for planning and an 80 page eBook detailing how to effectively manage all aspects of your elementary classroom).
Feel free to Pin the Image Below to Help Other Teachers:
IMPROVE YOUR CLASSROOM MANAGEMENT: