One of the keys to being a successful and happy teacher is the consistent use of strong classroom management tools and strategies. The Clutter-Free Classroom Management Bundle is packed with information and tools to help you develop a classroom management plan, fine tune your classroom management strategies, and strengthen your classroom management techniques. This is a must-have for all elementary teachers. Read below to learn more!
Putting together a classroom management plan, thinking through the details and creating classroom resources to make sure the room runs smoothly is a big undertaking. I've spent months putting together resources that will save you a lot of time while improving your classroom management skills.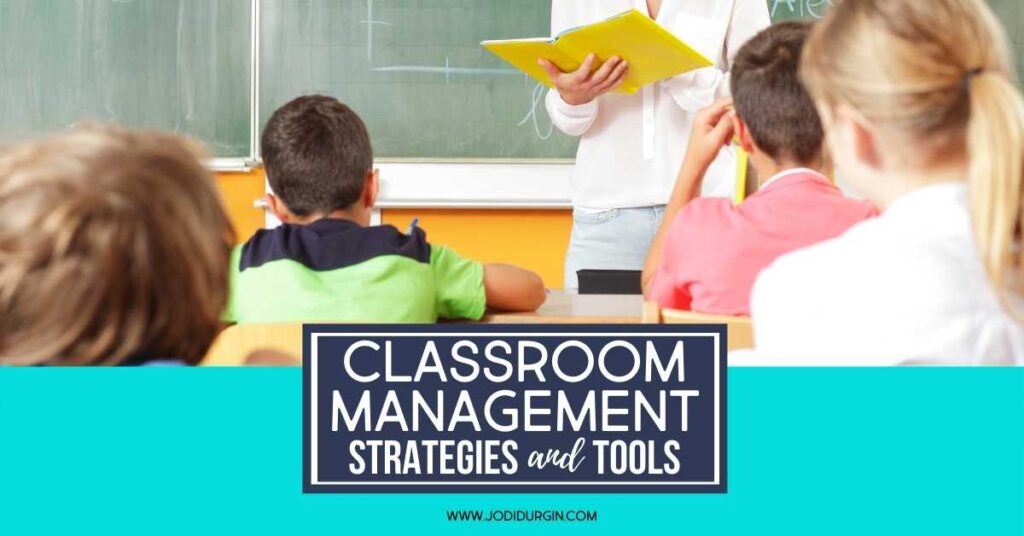 What is the Classroom Management Bundle?
The classroom management bundle is a collection of resources for elementary teachers to help them effectively manage their classroom. It includes a classroom management guide, editable teacher workbook, and 30 individual classroom management resources.
What this Classroom Management Bundle Includes
This classroom management bundle includes the 80-page Clutter-Free Classroom Guide Management Made Easy, 57-page Editable Classroom Management Teacher Workbook, and 30 individual classroom management products. It is filled with tons of tips, ideas, and printables that will help you perfect your classroom management skills.
Classroom Management Guide
This guide not only lists out everything a teacher will need to manage, but also describes in detail tried and true methods for managing each that have been used successfully in real classrooms for years
Teacher Workbook
This workbook complement the guide. It will walk you through the process of thinking about classroom management via prompts and reference to the eBook. It includes designated space for organizing your to do list and supplies needed to put the plan into action. There are even notes in the workbook directing you to the pages in the eBook specific to that topic as well as a note identifying when there is an included product to help you.
30 Individual Classroom Management Resources
These 30 classroom management tools are some of my best-selling resources. These tools have been used in many classrooms with great success. Most of these resources include multiple versions so you can elect to use one with clip art or not and the majority have editable components to enable you to customize them for your own classroom.
Why Teachers Love this Management Bundle
Some of the reasons teachers love this classroom management bundle include:
This bundle reduces student anxiety and maximize student learning time because of the consistent routines and procedures suggested in it.
Implementation of the resources results in an easy transition for students when a substitute teacher is there because the classroom runs itself.
It includes the tools and information you need to be a more less stressed, productive and efficient teacher.
It streamlines all of your classroom management procedures.
There are editable resources, so you can customize them to fit your needs.
It provides a comprehensive collection of resources so you won't need to purchase other classroom management resources.
How to Implement this Classroom Management Bundle
Fill out the workbook and use it to reflect on your current and future practices. Read the classroom management guide and apply tips and ideas to your classroom. Print and post 30 printables in your classroom. Teach classroom management procedures and routines.
In closing, we hope you found this information about these classroom management tools helpful! If you did, then you may be interested in these other posts: