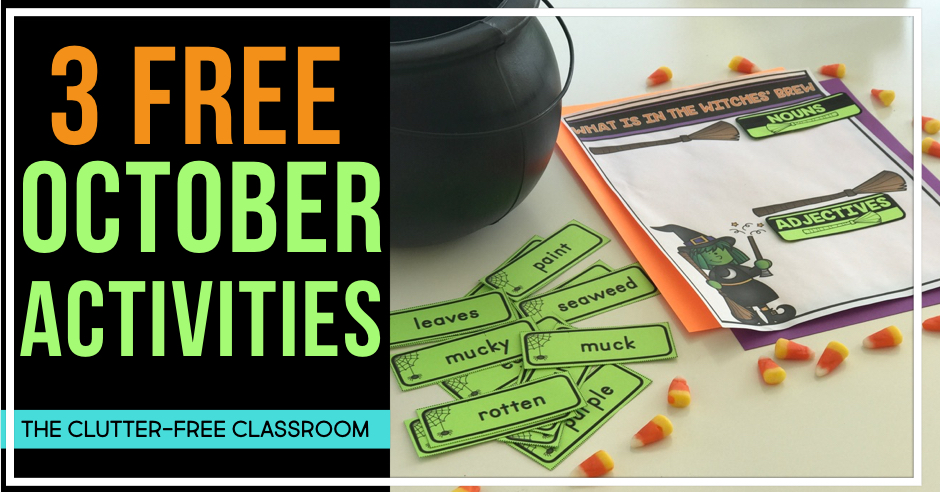 This post contains free Halloween activities for kids. There are math, reading, writing, and word study printables for October for your students to enjoy. My hope is that they make your job easier since all you need to do is print and go.
Are you familiar with Hap Palmer's song titles, Witches' Brew? It's super-catchy. You know that play-back-in-your-head-all-day kind of catchy. You've been warned.
The kids LOVE it…and it makes them dance. They can't help themselves. Ultimately, the "Stir them in my Witches' Brew" line turns into a choreographed class of kids doing the Cabbage Patch. Who doesn't love the Cabbage Patch? But, I digress.
In the event that you don't love the Cabbage Patch (or if you simply don't have access to the actual song at school) this activity works perfectly fine as a poem as well.
Anyhow…I kick off the Haunted House Writing by introducing this little ditty. We then search for the adjectives in the song and add them to our graphic organizers.
We revisit the song and read through the lyrics sans the adjectives which makes them realize how bland it would be.
Together as a class we brainstorm additional thematic adjectives (and have the obligatory "school appropriate thematic adjectives" conversation which keeps them focused on words like "slimy" and "creaky" and avoids words like "bloody").
I create a class-sized chart and they create their own mini chart using these printables. They refer to it often and it really helps to make their writing more descriptive.
Nouns, Verbs, and Adjectives:
I welcome you to then use my FREE Witches' Brew resource.
This free download can be used in several ways:
Cut out the word cards and sort them by nouns and adjectives as a class.
Use them as a word study work station.
Use the printable sorting map as a worksheet for students to brainstorm their own Halloween-themed nouns and adjectives.
Personally I use it as part of the writing process to complete a Haunted House for Sale Writing Project and Craft. You can read all about how I teach the writing lesson and see a collection of really cool craft ideas to complement their work at the blog post below. Click the image to read the post.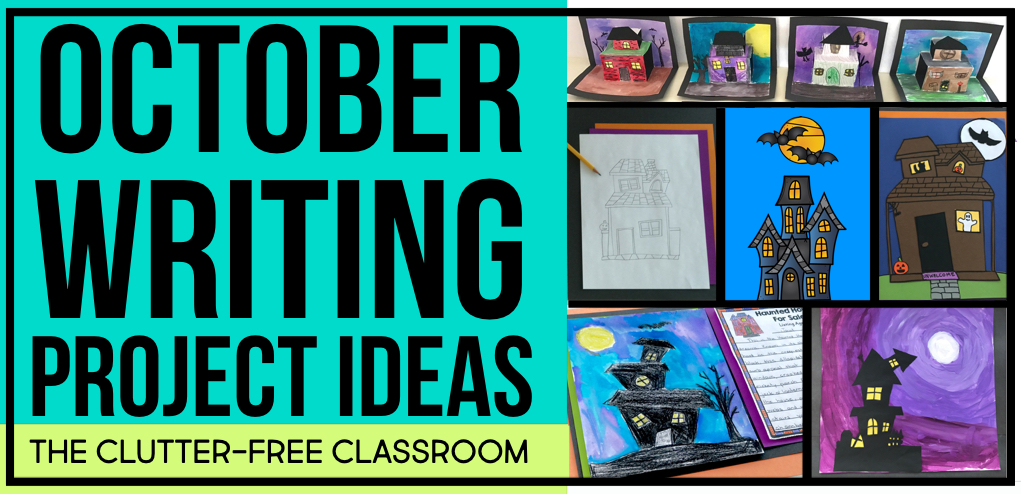 If you choose to use my Haunted House for Sale Resource Packet you will find it includes everything you need to take the project from start to finish.
You may also be interested in a couple other free October resources I have available…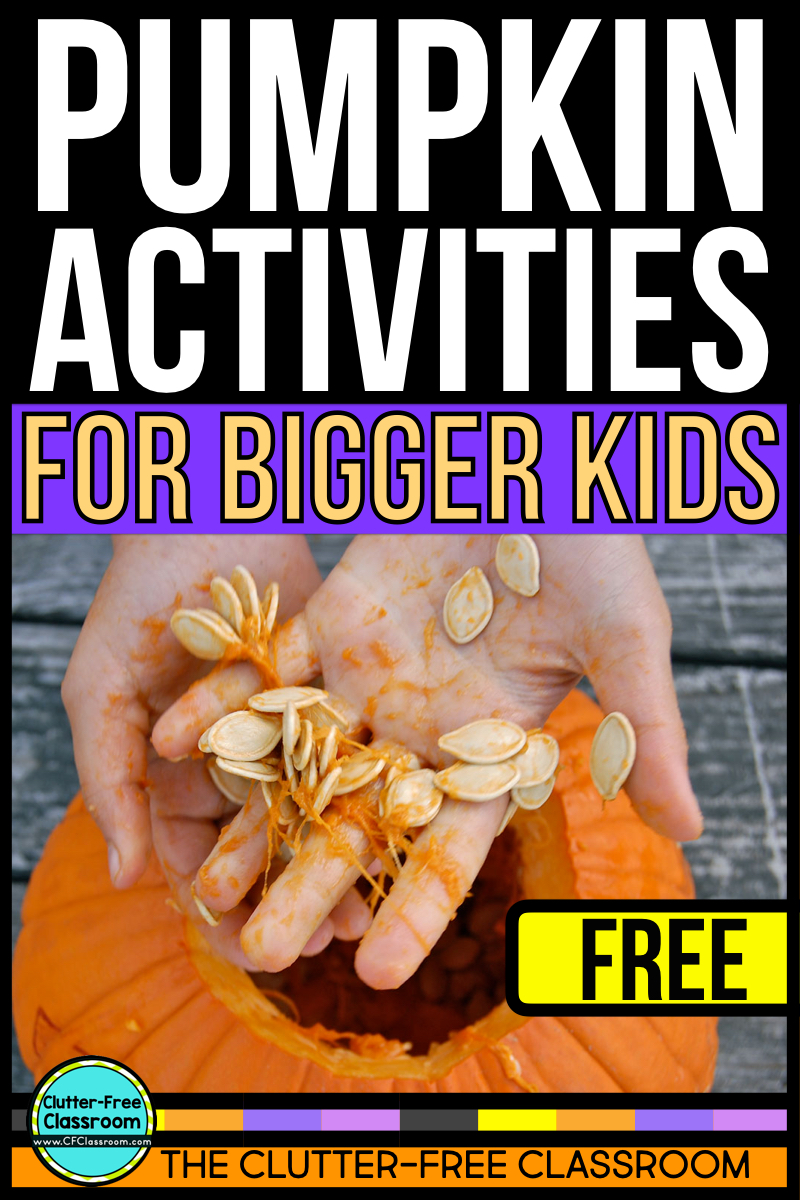 GET THE FREE PUMPKIN ACTIVITIES
Halloween is coming, but not all schools let you teach about Halloween. What better way to make the most of the motivation October brings than to engage your students with pumpkins while practicing important math and writing skills as well?


Would you like ANOTHER FREE RESOURCE?
GET THE FREE HALLOWEEN GRAPHIC ORGANIZERS


20 HALLOWEEN-THEMED GRAPHIC ORGANIZERS FOR READING AND WRITING
Can be used with ANY BOOKS!

These teacher time-saving activities will provide engaging, meaningful practice to greatly improve your students' reading and writing skills, but are so quick and easy for the teacher to prepare. Each of the included graphic organizers can be used over and over and with ANY book you choose. Students will love the thematic pages and teachers will love the ease in which they can meet individual student needs.