Your students work at different paces. They work on differentiated assignments. They are pulled out for various services. It can be a lot to manage! One of my favorite ways to manage student assignments is a Must Do May Do Board. It helps students stay focused and become independent with their work expectations. This system in conjunction with the ideas listed below for how to organize student work will help you manage your students' assignments with ease. Learn more below!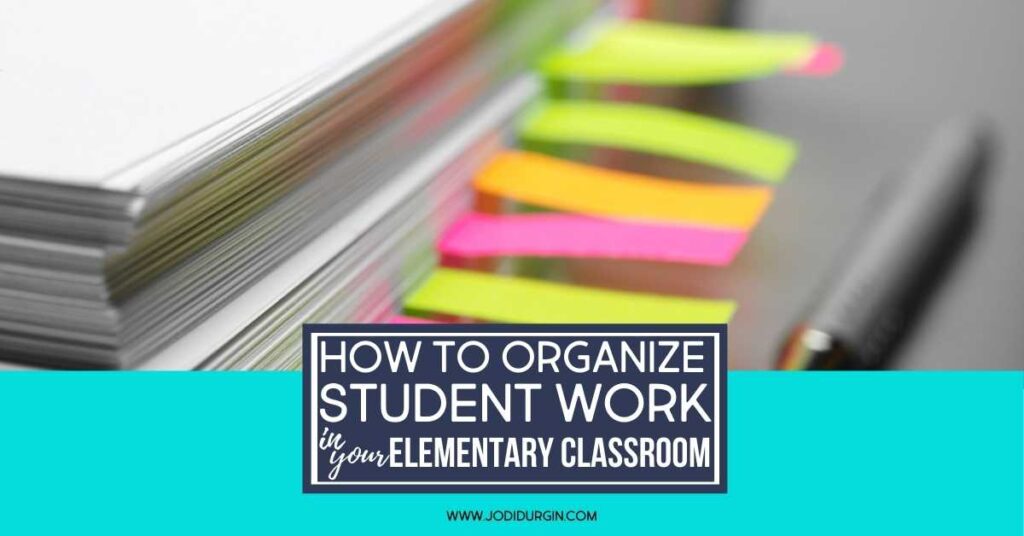 4 Ways to Organize Student Work
Below are 4 suggestions for how to organize student work.
1. Unfinished workboxes
For the past few years, I have been using "unfinished workboxes" in my classroom with great success. To create the system I used a literature sorter. Mine is made of wood and I spray painted it to match my classroom color scheme. I also have a cardboard version that I use as student mailboxes. The cardboard is fine for that purpose because they only use them once a day, but since the unfinished work boxes are accessed throughout the day several times I highly suggest investing in a quality piece.
Each slot is labeled with a student number so I don't need to relabel them each year. If a student has work that needs to be completed I have them slide the assignment into their unfinished mailbox. This allows me to see at a glance who has work to finish and also how much. I really prefer this system because of the ease at which I can see who has unfinished work.
2. Work in Progress Folder
In the past I used a "Work in Progress folder." I used different color folders for different subjects, but didn't like that system for a couple reasons. Many students developmentally could not keep track of their work and their folders and it wasn't convenient for me to keep on top of who was done and who was not. The folders became a black hole of tasks that needed completing.
3. Work in Progress File
A cheaper option for how to organize student work would be to have a hanging file crate with hanging files. Label each file with the students' names or numbers and have them place their unfinished work inside. The portability of the crate would allow you to move it around and you could easily flip through the hanging files to check on the status of your students.
4. Fix and Finish Folder
I found that some students needed additional time outside the classroom to complete assignments. My teaching partner and I also decided that we wanted to put more accountability on our students to produce work that reflects their best efforts. Therefore, we recently implemented "fix and finish folders". These folders are for work that students didn't complete in a timely manner. They are also for assignments that students need to redo to demonstrate proficiency. We send them home as needed or ask the students to come in before or after school to work on the assignments.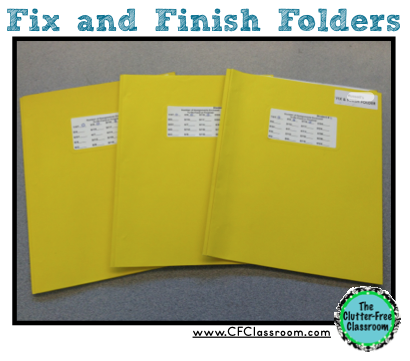 In closing, we hope these ideas for how to organize student work are helpful! You may also enjoy checking out my Clutter-Free Classroom Teachers Pay Teachers store and reading these posts: