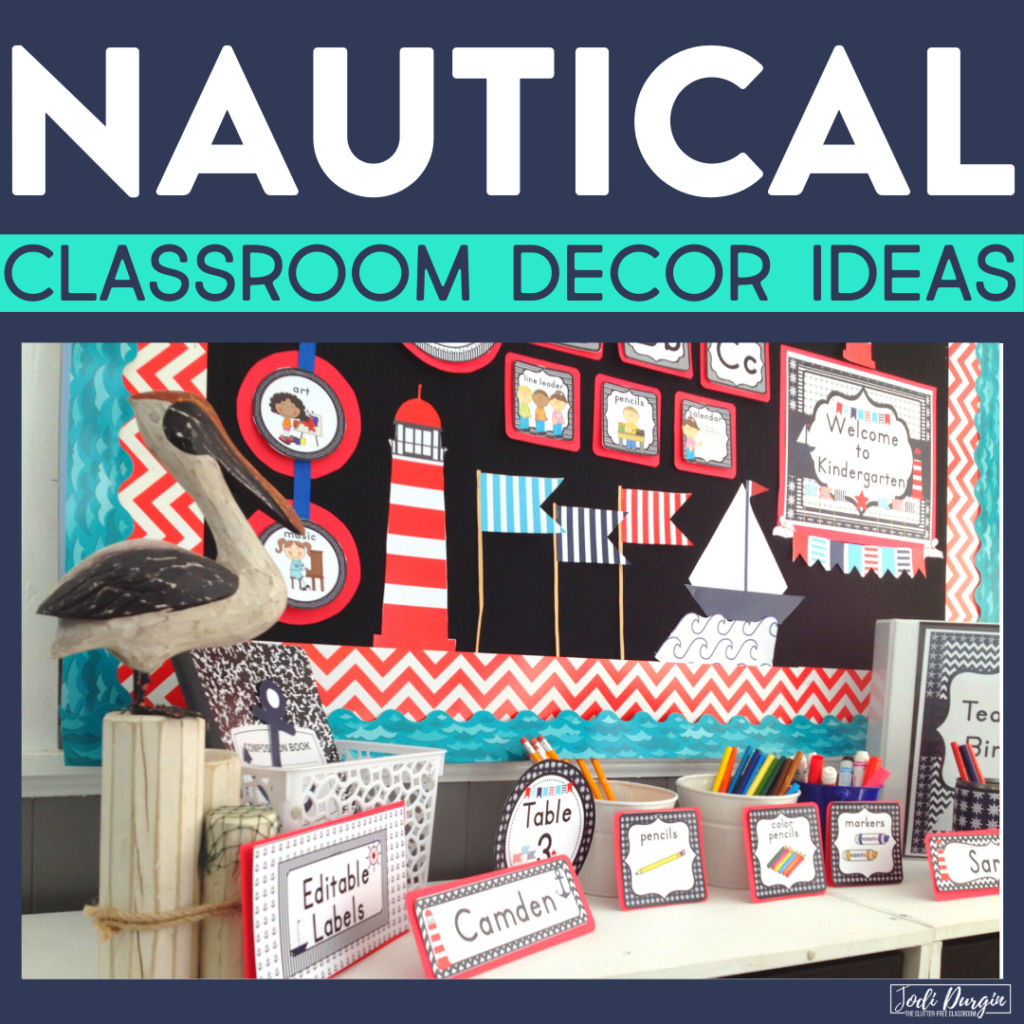 WHY CHOOSE A NAUTICAL CLASSROOM THEME
A nautical classroom theme creates a classic timeless look in your classroom. It's simple and modern design creates a calm learning environment for your students that reminds them of those warm summer sunshine-filled days.
Teachers love this theme because it's neutral and versatile. They also love it because there are tons of decor items you can pull from little shops along the shore or your local Dollar Store. In that sense, it can fit any budget!
This theme works well for both lower and upper elementary classroom decor.
BULLETIN BOARD IDEAS
BULLETIN BOARD BACKGROUNDS
There are tons of options for bulletin board backgrounds you can use for this theme. Consider using large sheets of sandpaper to mimic the sandy shores or a loose white fabric background to resemble a sail. You can also use a large nautical map or several smaller ones. If you are interested in using fabric, think navy, aqua, or white.
rope
toy compasses glued on solid border
blue and white stripes
nautical flags
blue plastic wrap bunched up
BULLETIN BOARD TITLES
"Don't Rock the Boat"
"Welcome Aboard Mr./Mrs. __ Class"
"Ship Shape Work."
"All Hands on Deck"
When creating your own titles, use words like shore, sea, or captain.
OTHER IDEAS FOR A NAUTICAL THEME
Refer to your guided math teams or reading groups by the names of various oceans.
Take photos of your students wearing sailor caps.
Hang netting on the wall or on bulletin boards.
Set up a display of books that relate to the theme by standing them on a counter or shelf.
Use anchors, life preservers, life jackets, nautical flags and nets as fun accents.
Send out welcome letters to the students as a "message in a bottle."
Cover a large, empty wall with navy and white stripes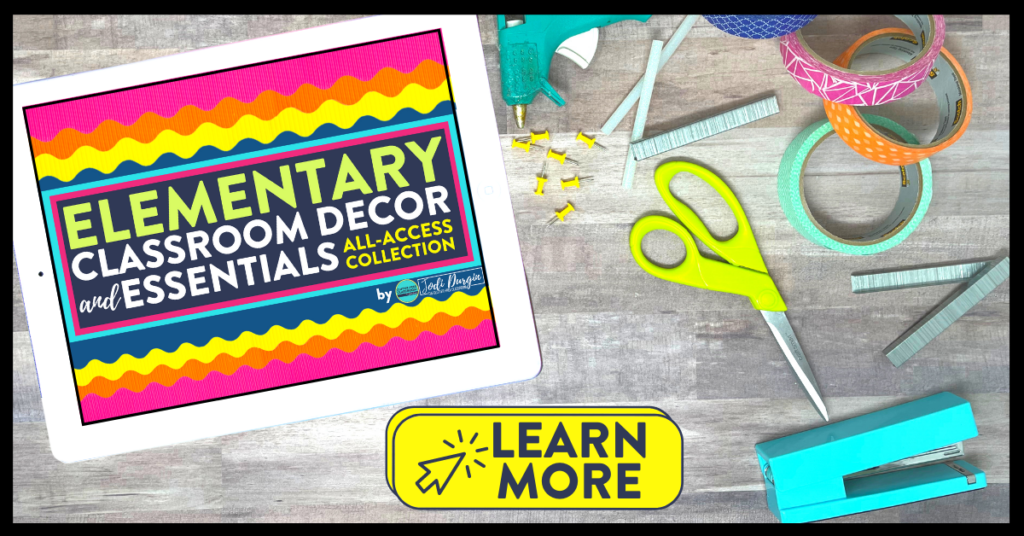 WE SUGGEST YOU PAIR THIS THEME WITH OUR…
Get Access to All 60+ Classroom Decor Packets |OR| Buy The Nautical Theme Only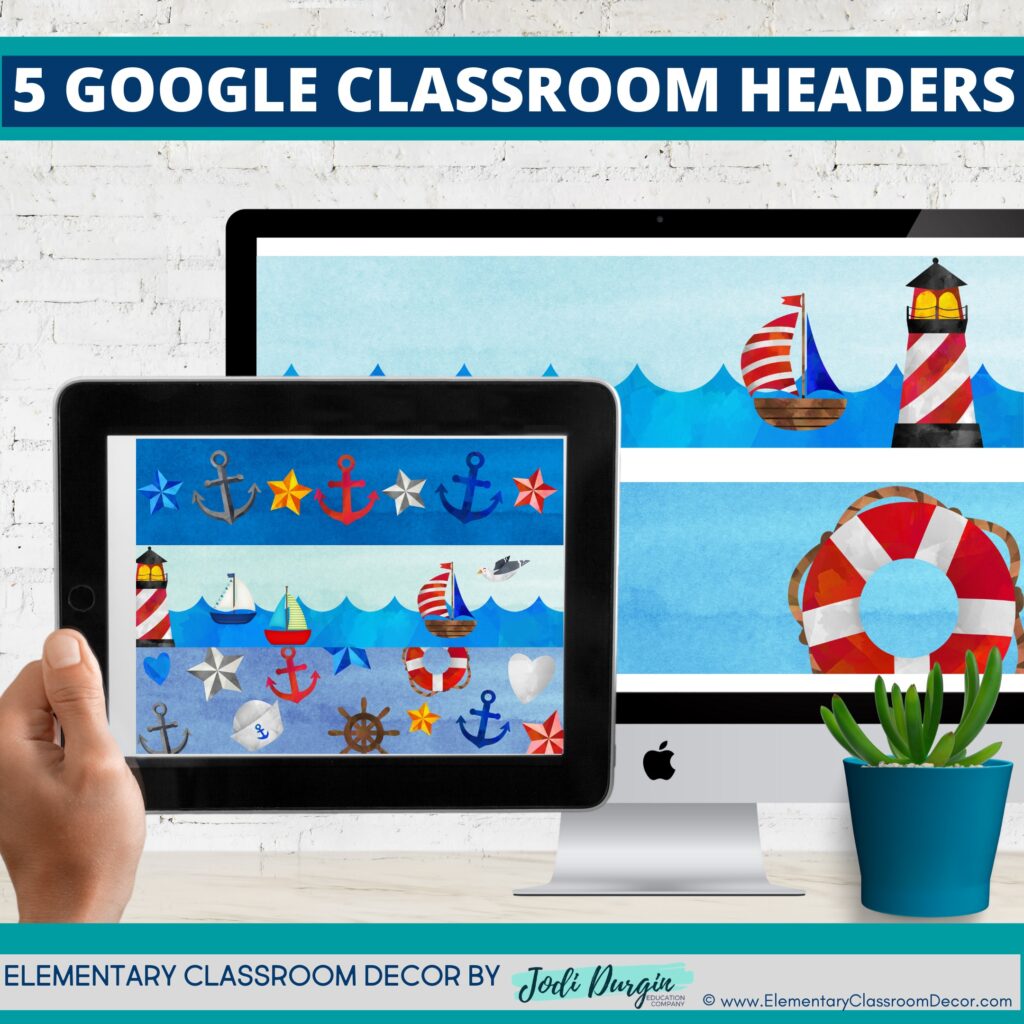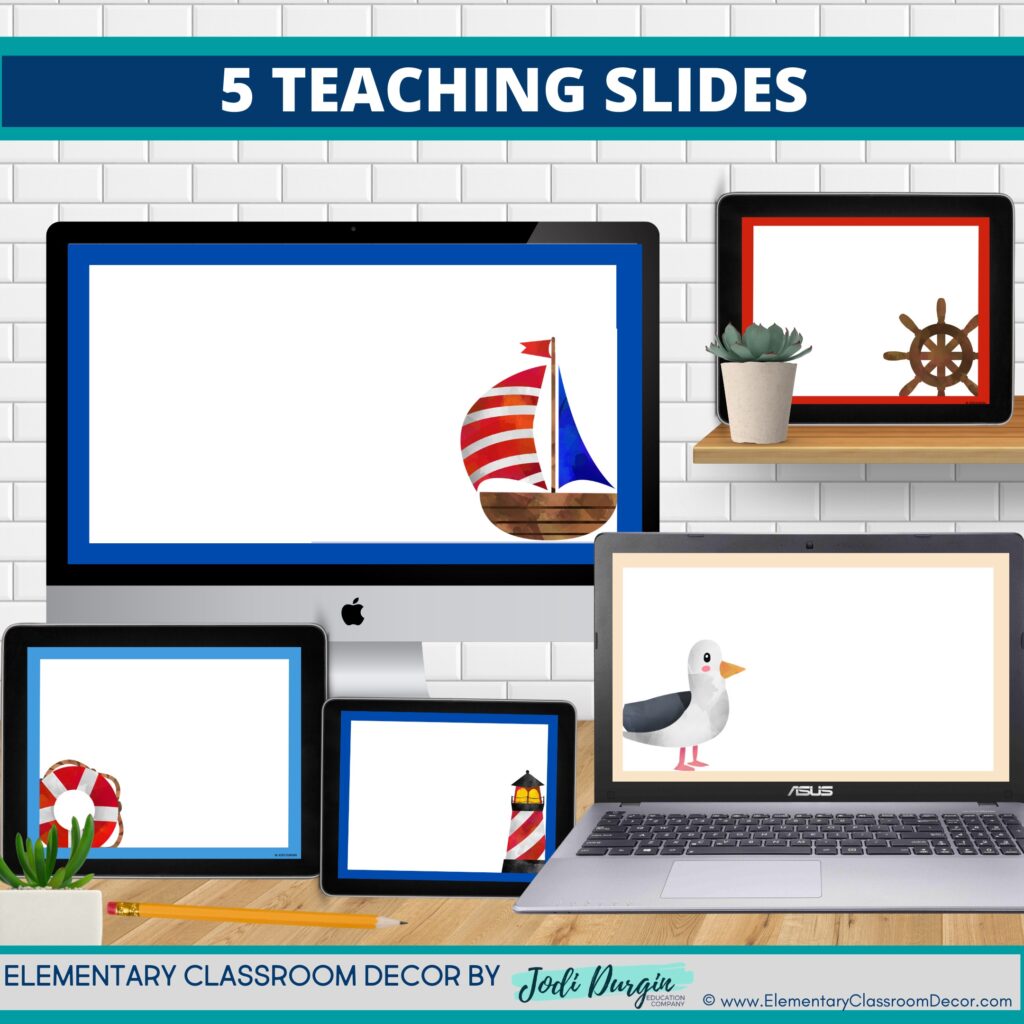 Get Access to All 60+ Classroom Decor Packets |OR| Buy The Nautical Theme Only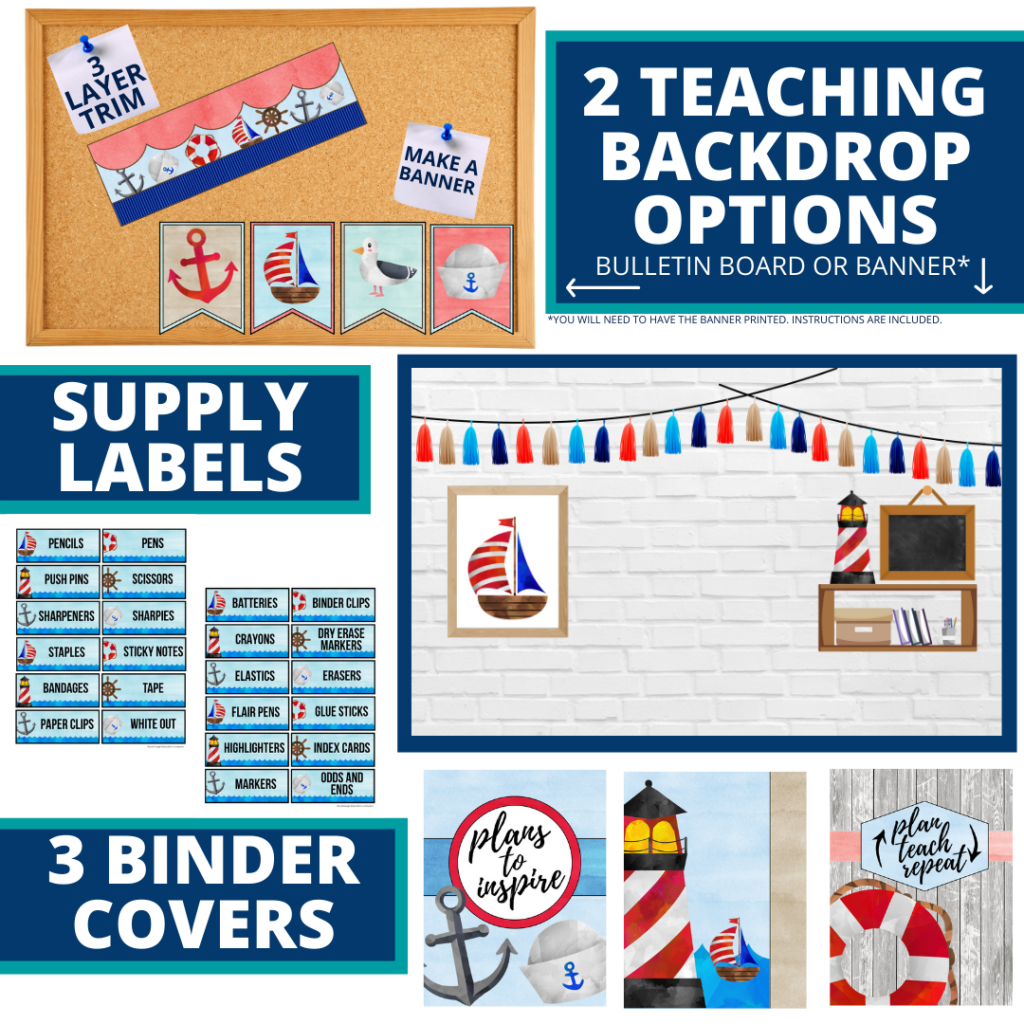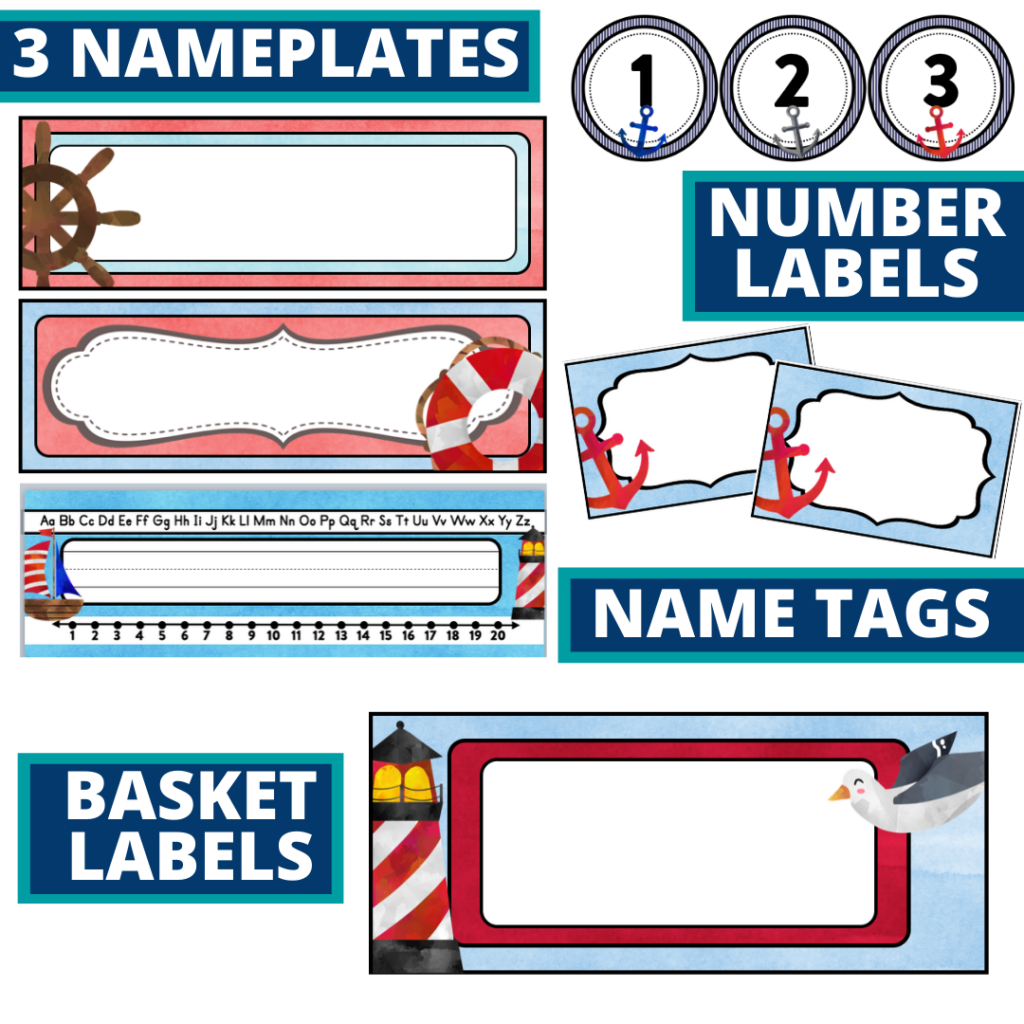 Get Access to All 60+ Classroom Decor Packets |OR| Buy The Nautical Theme Only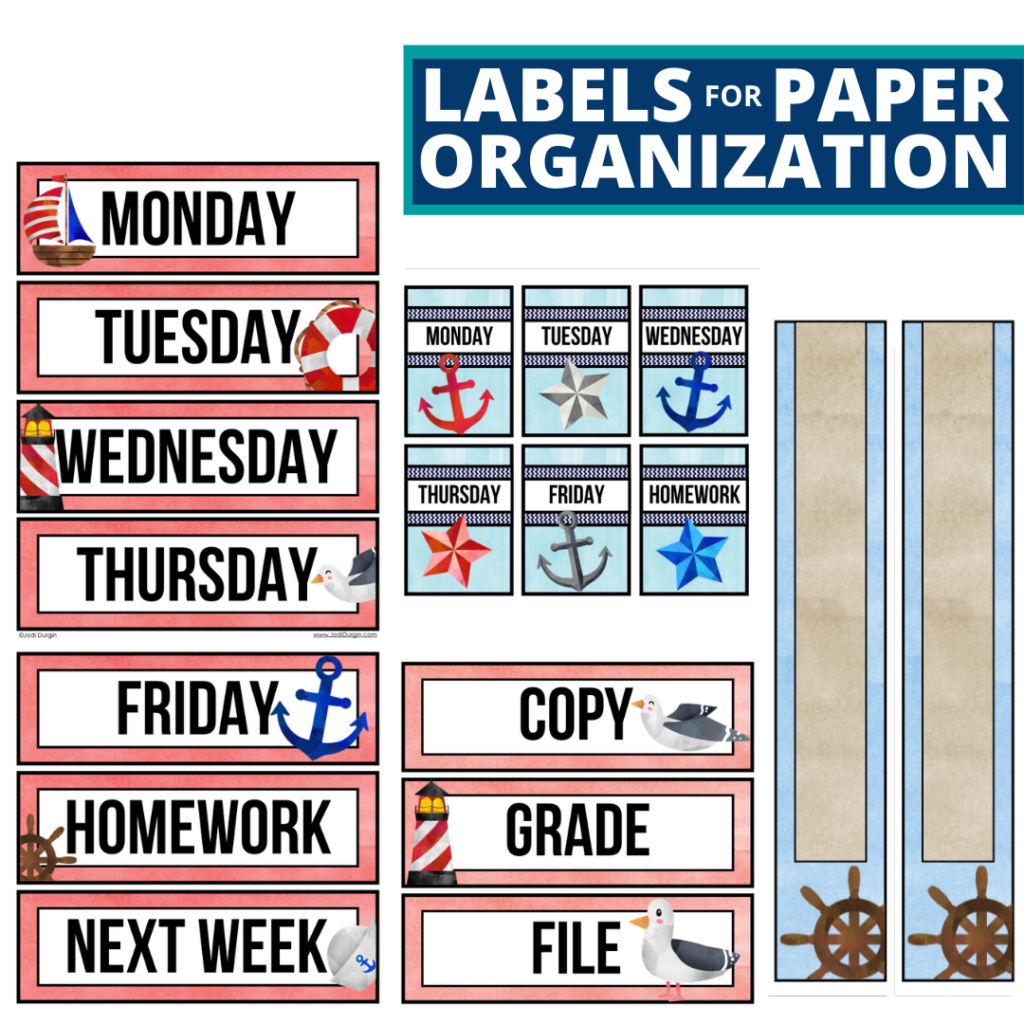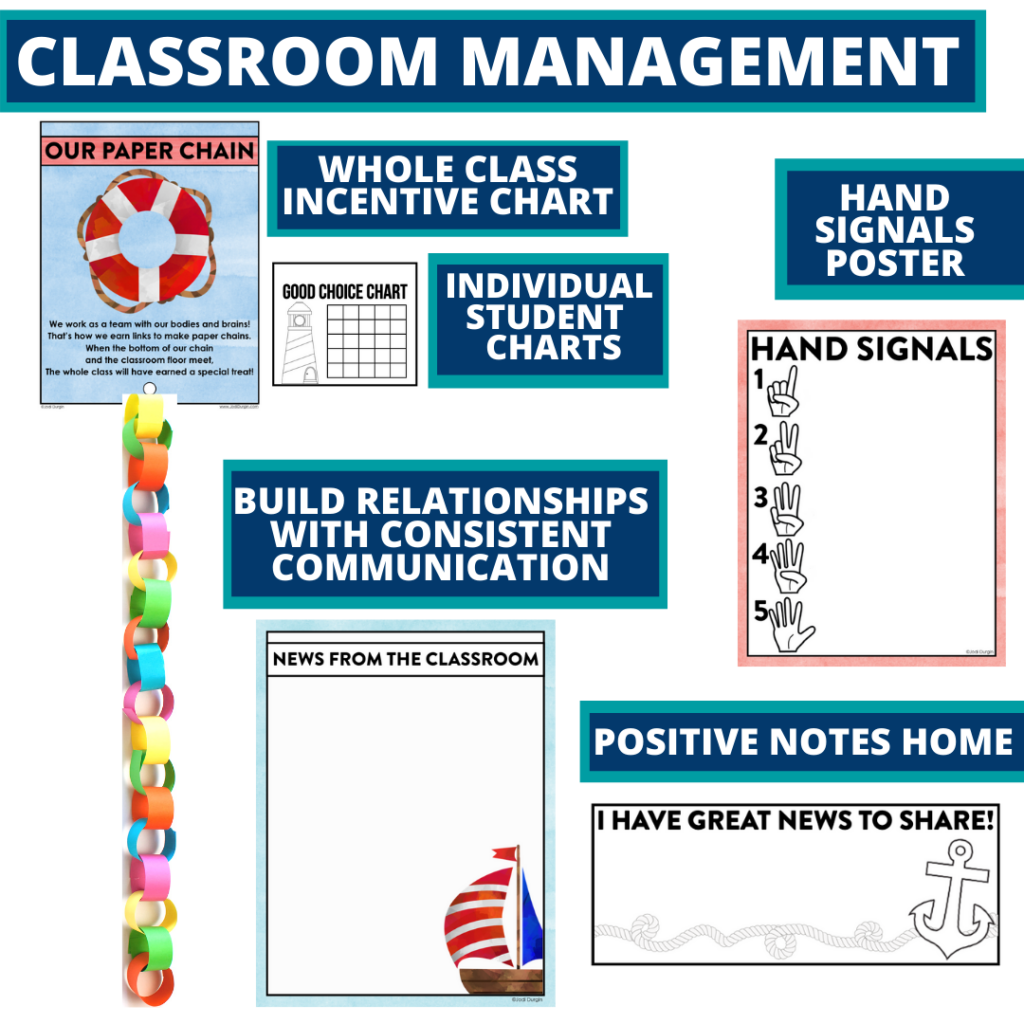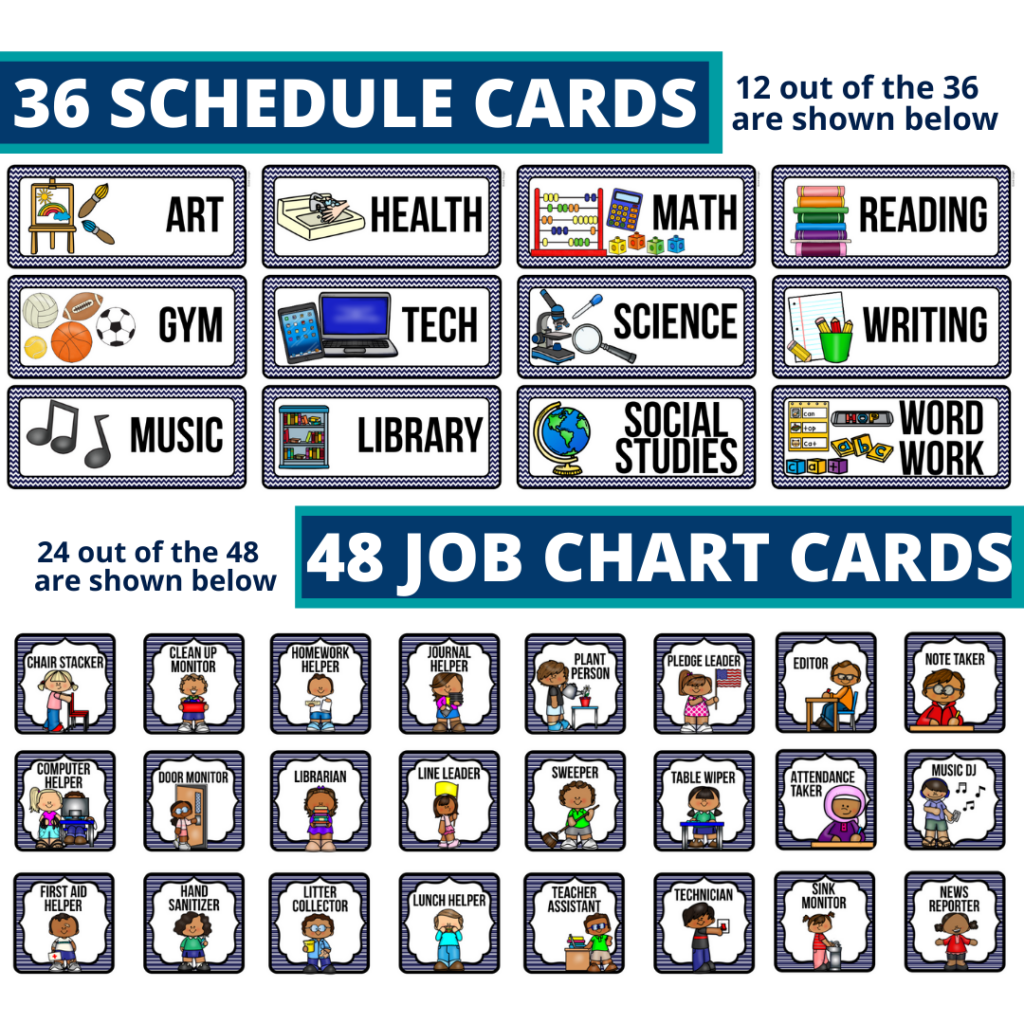 Get Access to All 60+ Classroom Decor Packets |OR| Buy The Nautical Theme Only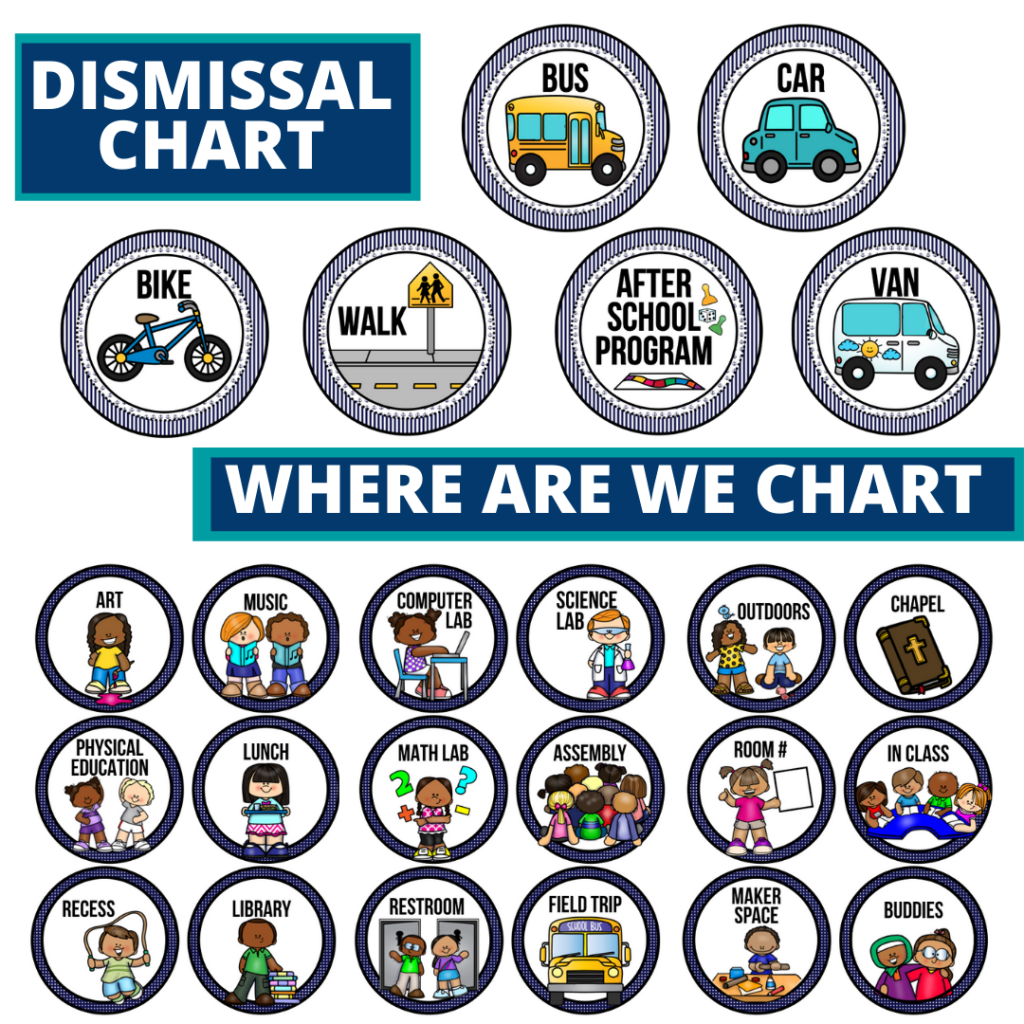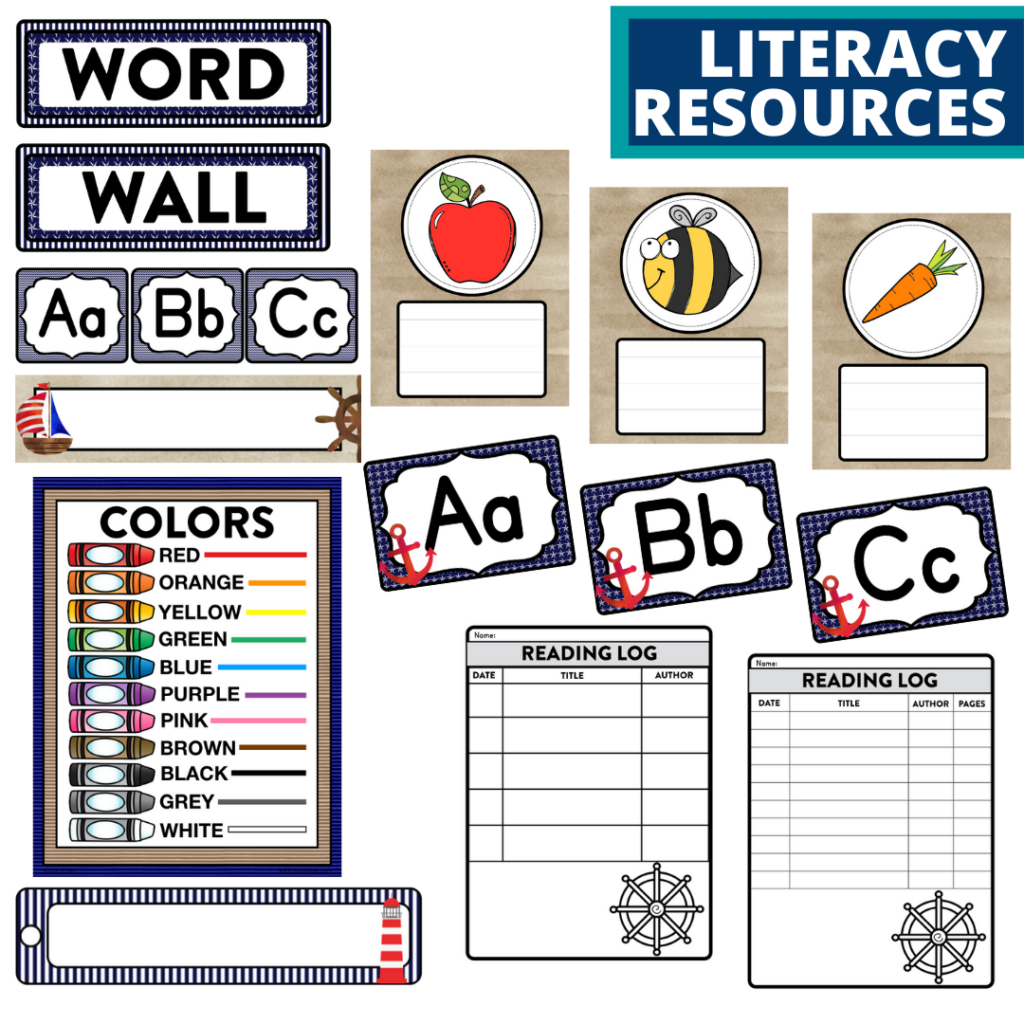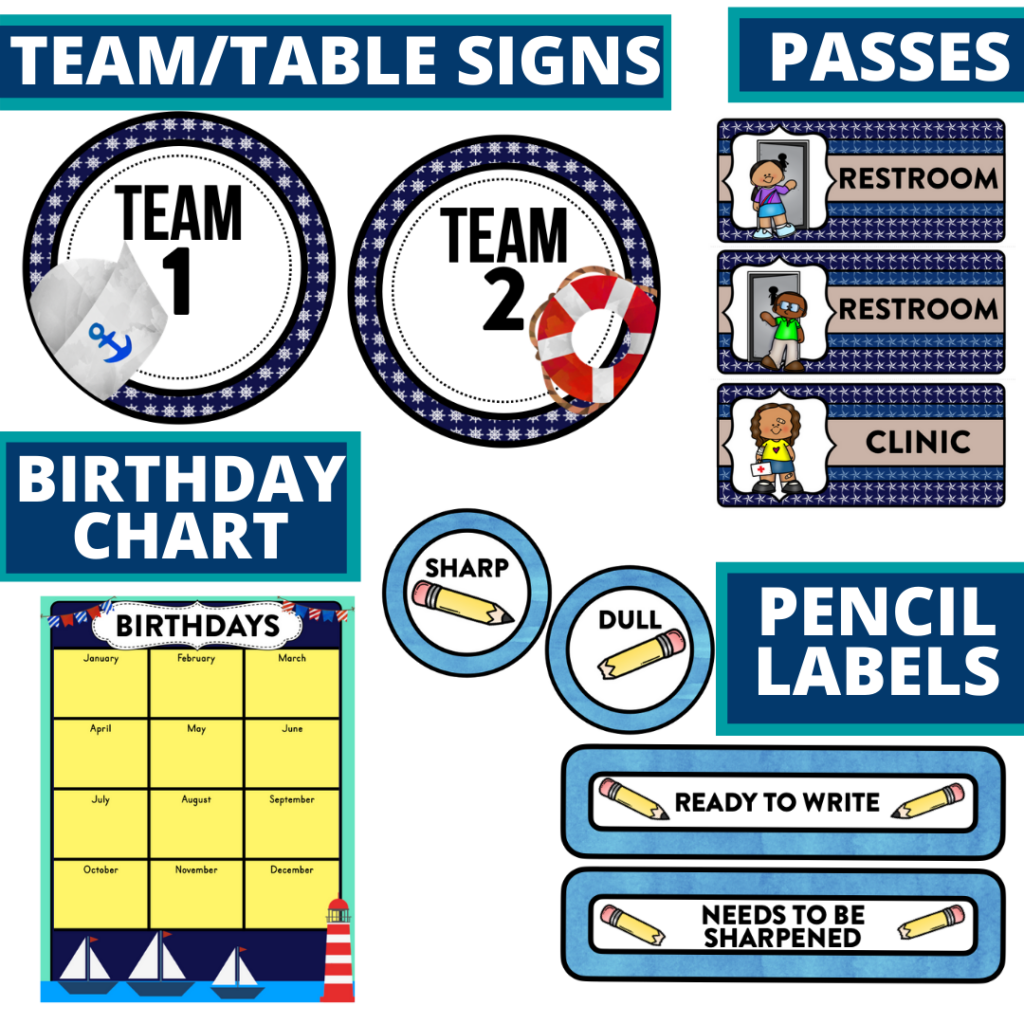 Get Access to All 60+ Classroom Decor Packets |OR| Buy The Nautical Theme Only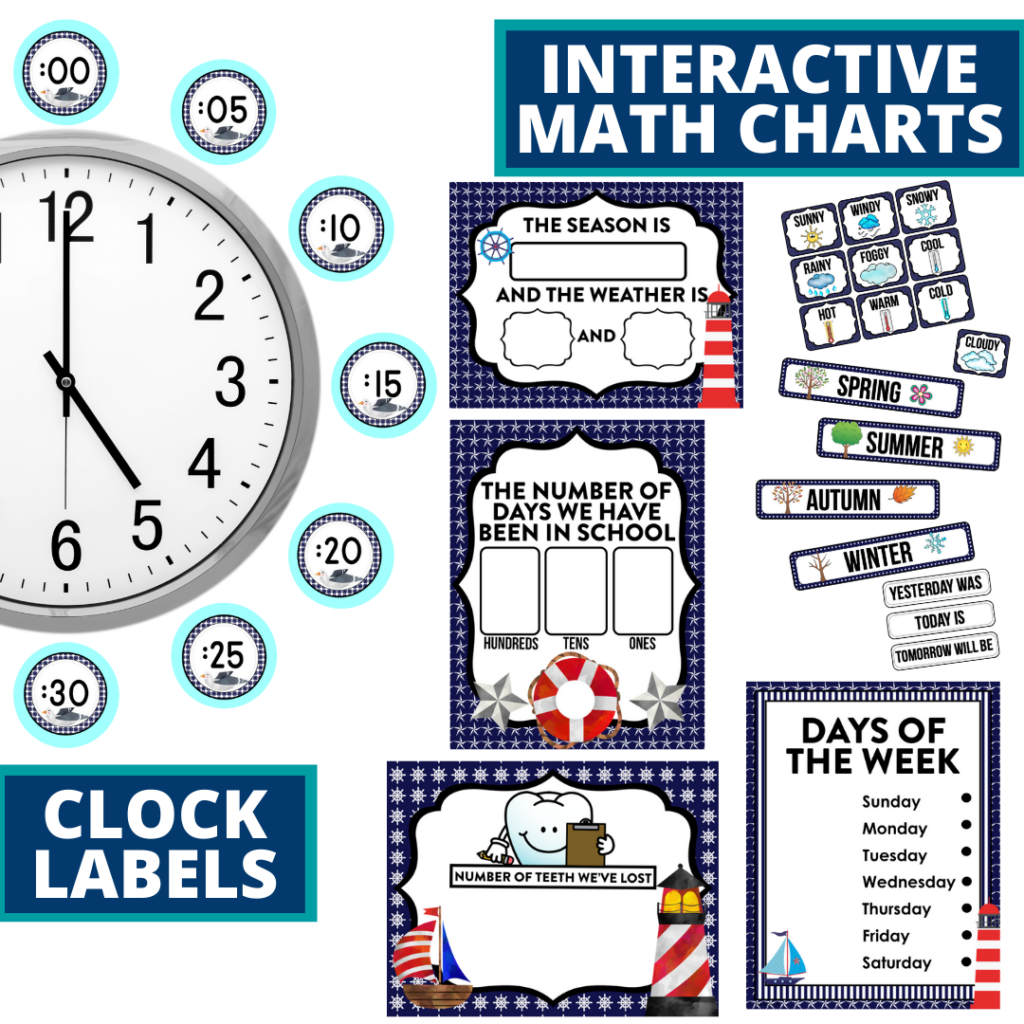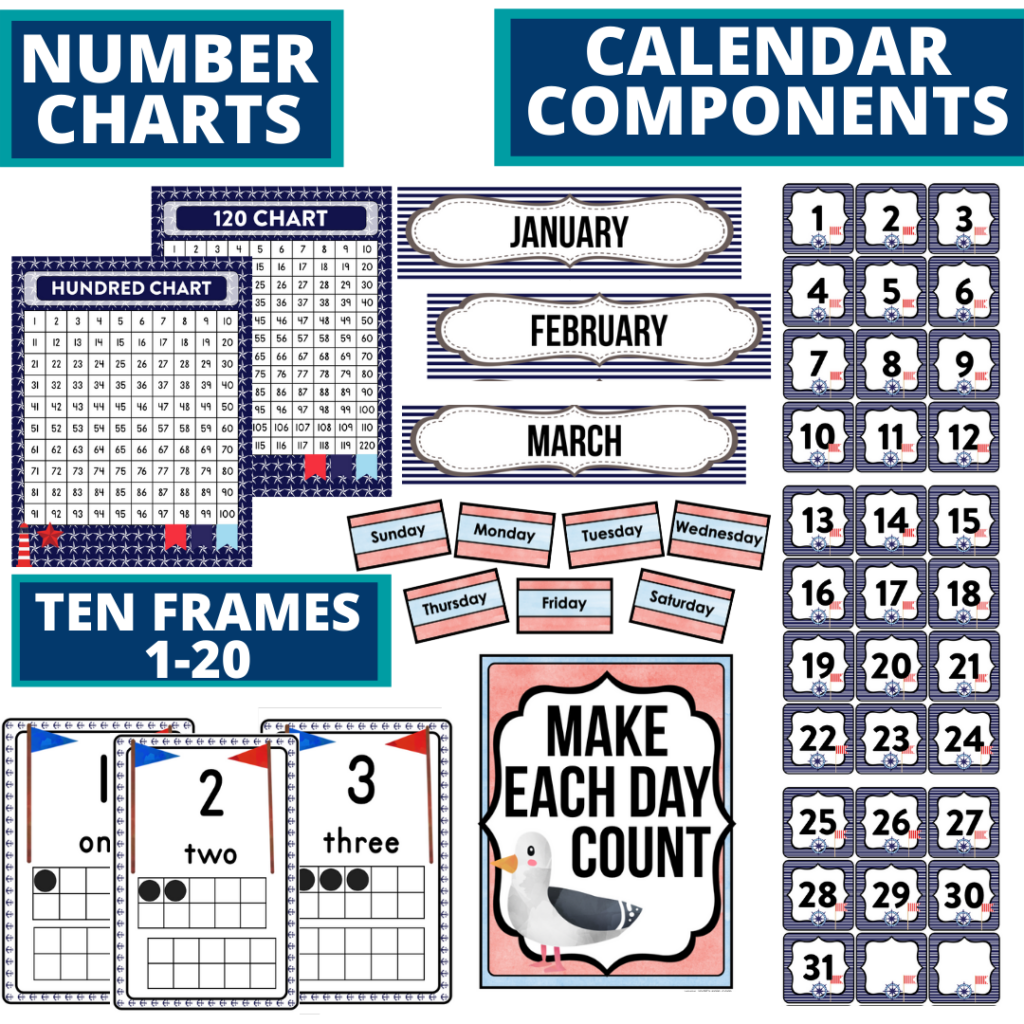 Get Access to All 60+ Classroom Decor Packets |OR| Buy The Nautical Theme Only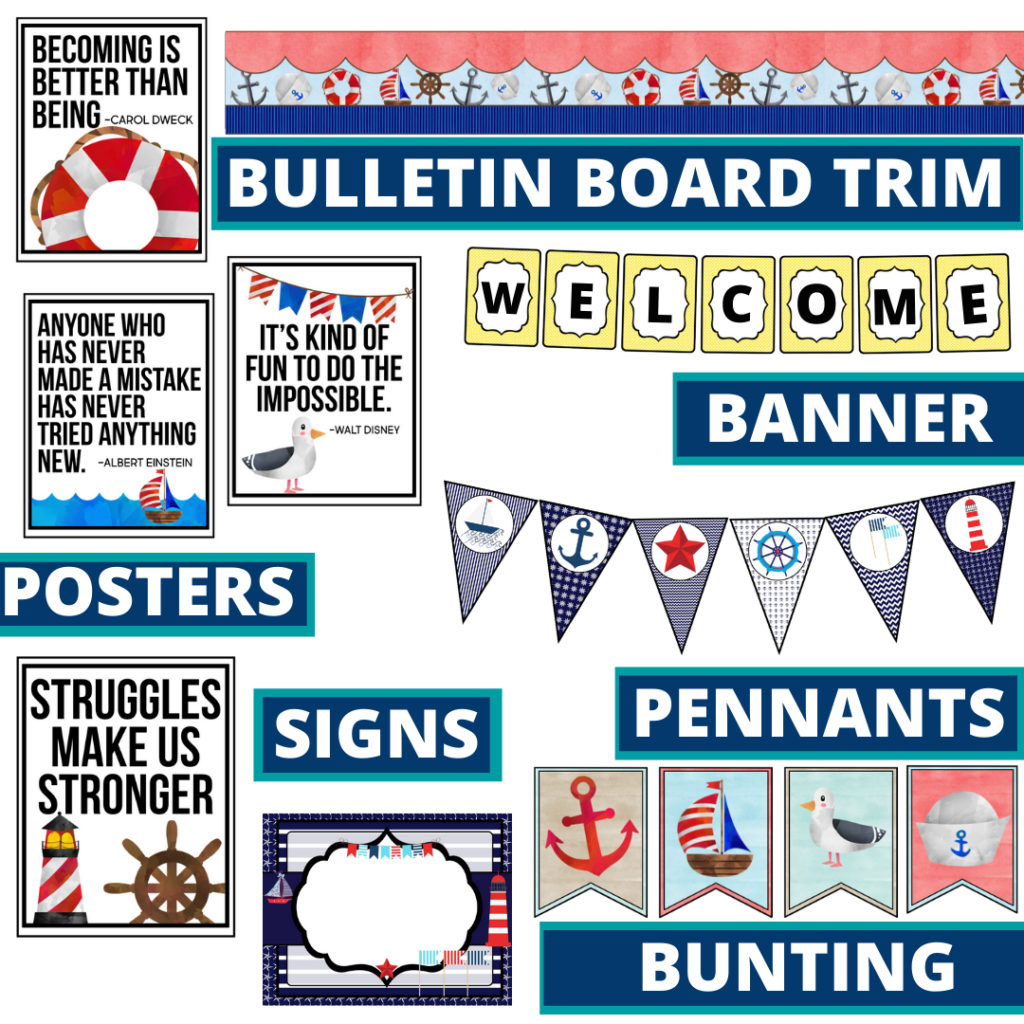 Nautical Classroom Theme Pictures