When you draft your lesson plans, you have the following resources on hand: computer with internet, teacher manuals, thematic resources you've accumulated, pacing guide / curriculum maps, Common Core Materials and Standards, and plans from previous years. Wow, that's a lot! Check out the tools for organizing lesson plans below to help you have all of these on hand so your lesson planning sessions are productive and streamlined. This blog post will offer solutions for managing, storing and organizing the papers and materials you use when you sit down to write your plans. Read all about organizing lesson plans below!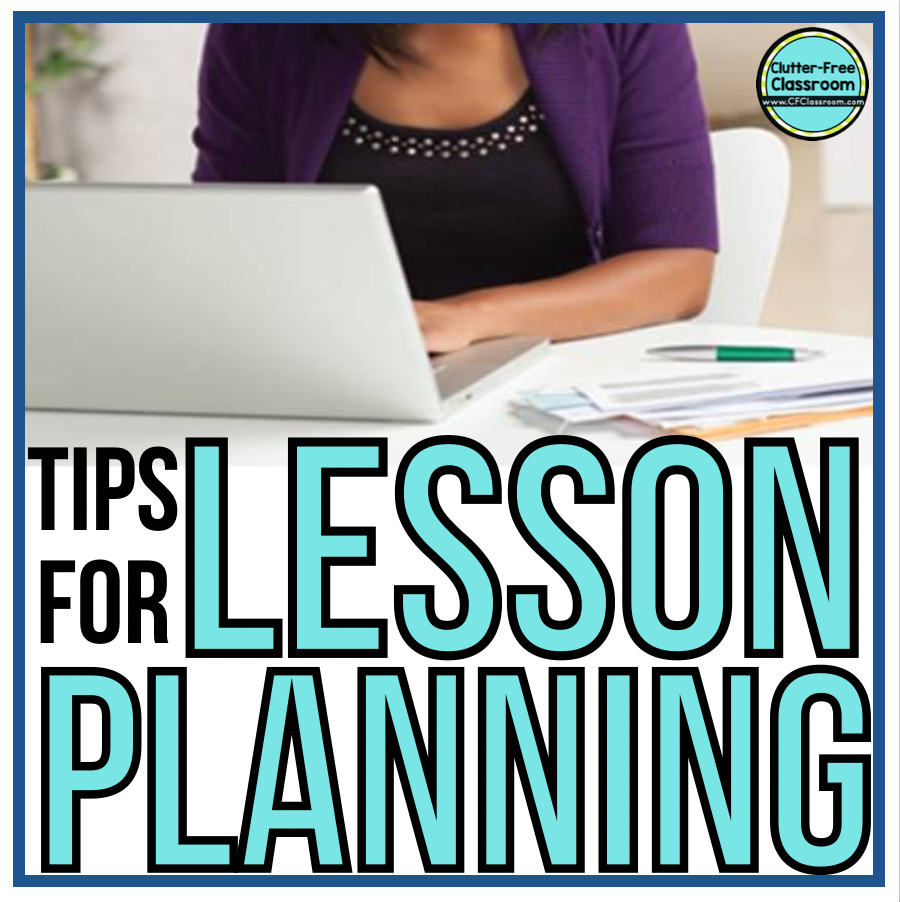 5 Ideas for Organizing Lesson Planning Materials
Below are 5 ideas for organizing your lesson plans.
1. Go Digital
The most efficient way to lesson plan is to go digital. Since I use my computer to type up my plans, it made sense to make that my number one tool for lesson planning. In place of the paper pacing guide and Common Core Standards book, I have a copy saved to my computer. Because I write my daily plans on the computer, I can quickly review my plans from the previous years. I've also spent a lot of time over the years converting all of those binders of ideas into thematic packets that are stored on my computer. Most of the resources needed updating anyhow. As I plan new units, I do so completely electronically. Going digital is the best tip for organizing lesson plans.
2. Store Materials in a Small Tote
In addition to the resources that live in my computer, I have a small tote that I use for lesson planning purposes. I keep the current teacher manual for math and language arts inside as well as Post-Its, markers, my planning templates (I first write them down when planning with my partner before typing them up), a to do list for items that need to be prepped and gathered, and a folder for copies that need to be made. I love this system for organizing lesson plans!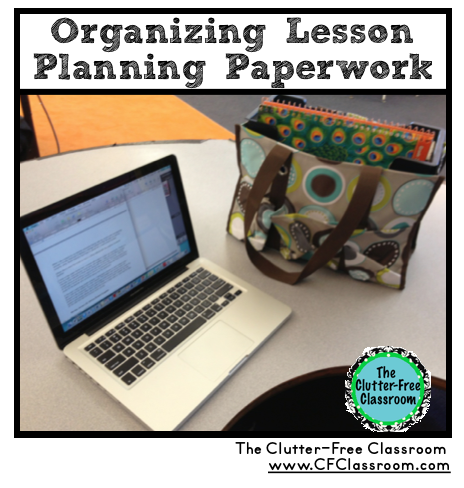 3. Utilize Baskets on a Shelf
While I use a basket for my teacher resources that go with my current units and learning concept, it is also important to develop a storage system for the manuals you are not currently using. Some teachers find it best to designate a shelf to each subject. Others like to stand the books on end in a filing cabinet with like subjects clustered together.
4. Repurpose Copy Paper Boxes
I have a copy paper boxes that I covered with paper to match my classroom. There is a box for math, science/social studies, word study, and reading. I keep all of the district-issued manuals and materials in these boxes along with my personal resources. I like this system because everything is organized and easy to find. Also, if I moved grade levels or schools it would be quite simple to remove my personal items and have everything ready for the teacher who would be taking over my classroom. This is the most cost-effective strategy for organizing lesson planning materials!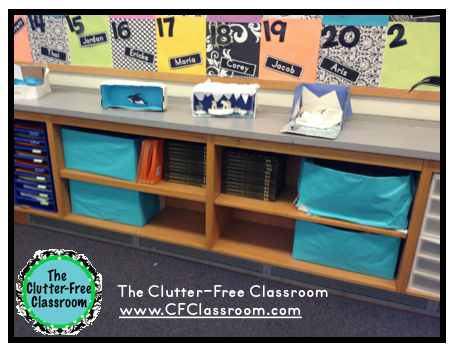 5. Use Large Plastic Drawers
In the past, I used large plastic drawers for organizing lesson planning materials. I dedicated a drawer to each subject area. I didn't care for this system for a few reasons. The drawers took up too much of a footprint in the classroom. The size and shape of the drawers required me to stack the books on top of each other which made it harder to access what I needed. My new system using boxes allows me to stand the books on their side so I can read the titles on the side and add and remove books quickly.
2 Resources for Lesson Planning
Below are 2 resources that are helpful with organizing your lesson plan ideas.
1. Weekly Lesson Planner Template
This weekly lesson planner template is extremely helpful in developing a "bigger picture" look at your week before plugging in the nitty gritty details of each day. It's especially useful when meeting with colleagues to plan together.
2. Daily Lesson Planner Template
This daily lesson planner template is a simple template that can be edited and customized to fit your needs. It's helpful to have on hand throughout the day to ensure you are staying on track.
In closing, we hope these 5 ideas for organizing lesson plans was helpfull! If you enjoyed this post, then you may also be interested in these.