As elementary teachers, our goal is to make learning fun for our students and support them in developing a love for school! That's why many of us became educators! Student engagement in math is especially important!
We maximize motivation in math and improve student engagement in math (as well as other content areas) through high-interest learning experiences, songs, dances, and collaborative learning opportunities. We know that when students are engaged in their learning, they consistently demonstrate better learning outcomes as a result.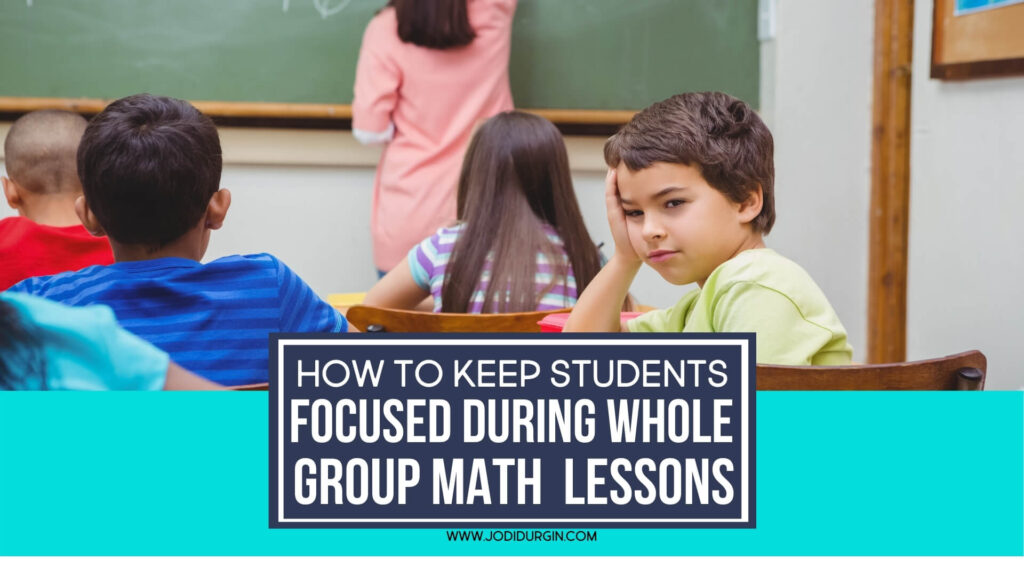 This blog post offers tons of ideas for improving student engagement in math and answers the following questions:
What is student engagement?
What does student engagement look like?
Why is student engagement important?
How do you improve student engagement in math?
What are some tips for improving student engagement during whole group instruction?
What is Student Engagement?
Student engagement is a child's interest in and excitement for school. When students are engaged, they are invested in their learning and are more likely to be able to persevere through challenging problems.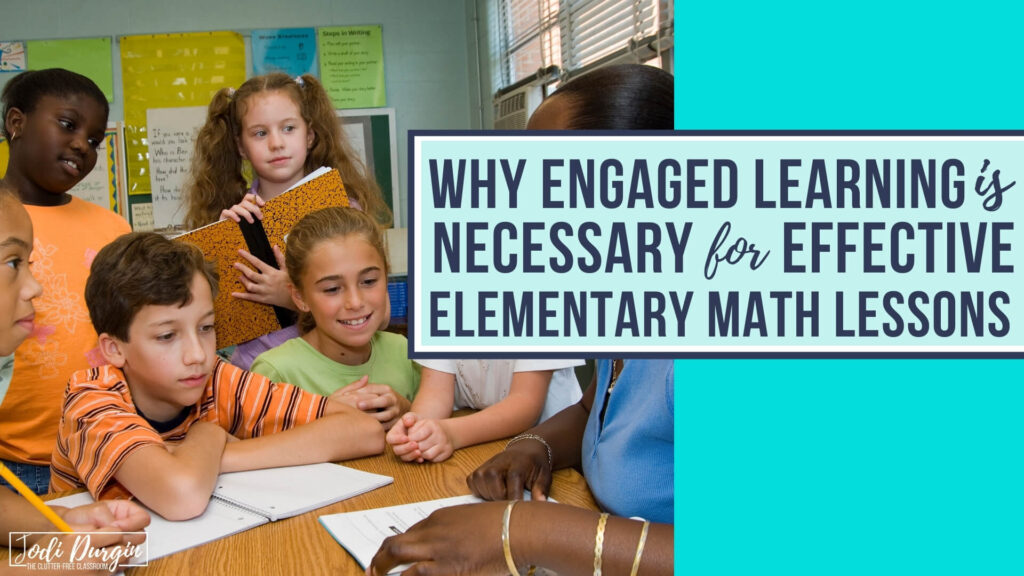 Why is Student Engagement Important?
Student engagement is important because it causes students to…
have a better attitude toward school.
participate in class.
complete and submit their homework.
persevere through more challenging problems.
produce higher quality work.
attend school more consistently.
develop a deeper understanding of the content.
perform better on standardized assessments.
What Does Student Engagement Look Like?
Student engagement looks like any of the following:
actively listening
asking and answering questions
using class hand signals to communicate
nodding or shaking their head
looking at the person who is talking
laughing during a funny math video
following teacher cues
telling a partner how they solved a problem
reading math problems
writing about which strategy they selected and why
solving a math problem using math manipulatives
presenting a math project to the class
How do you Improve Student Engagement in Math?
You can improve student engagement in math and increase motivation in math by…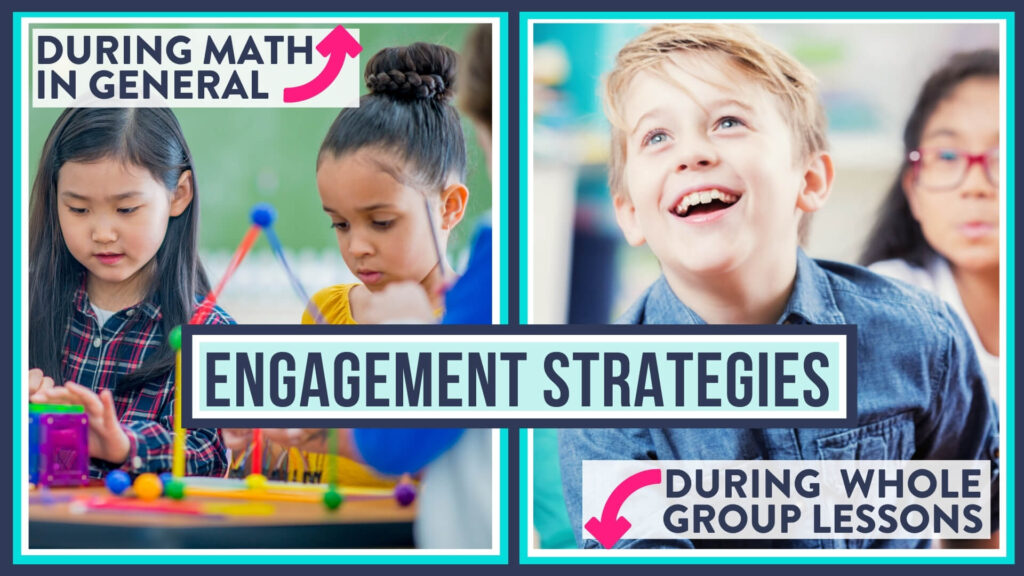 10 Tips for Improving Student Engagement in Whole Group Math
Here are 10 tips for improving student engagement during whole group math instruction:
Set clear expectations at the beginning of the school year.
Reinforce expectations and hold students accountable throughout the school year as needed.
Shorten the length of your whole group instruction to a brief mini lesson.
Utilize technology like videos, interactive white board lessons, and PowerPoint lessons.
Assign learning partners so students can stop and talk about math concepts and skills throughout the lesson.
Exploy hand signals so the whole class can participate and communicate their ideas.
Distribute white boards so students can actively problem solve throughout the lesson.
Incorporate math supplies and tools.
Maintain consistent routines to reduce off-task behavior and increase smooth transitions.
Adopt the Math Workshop model.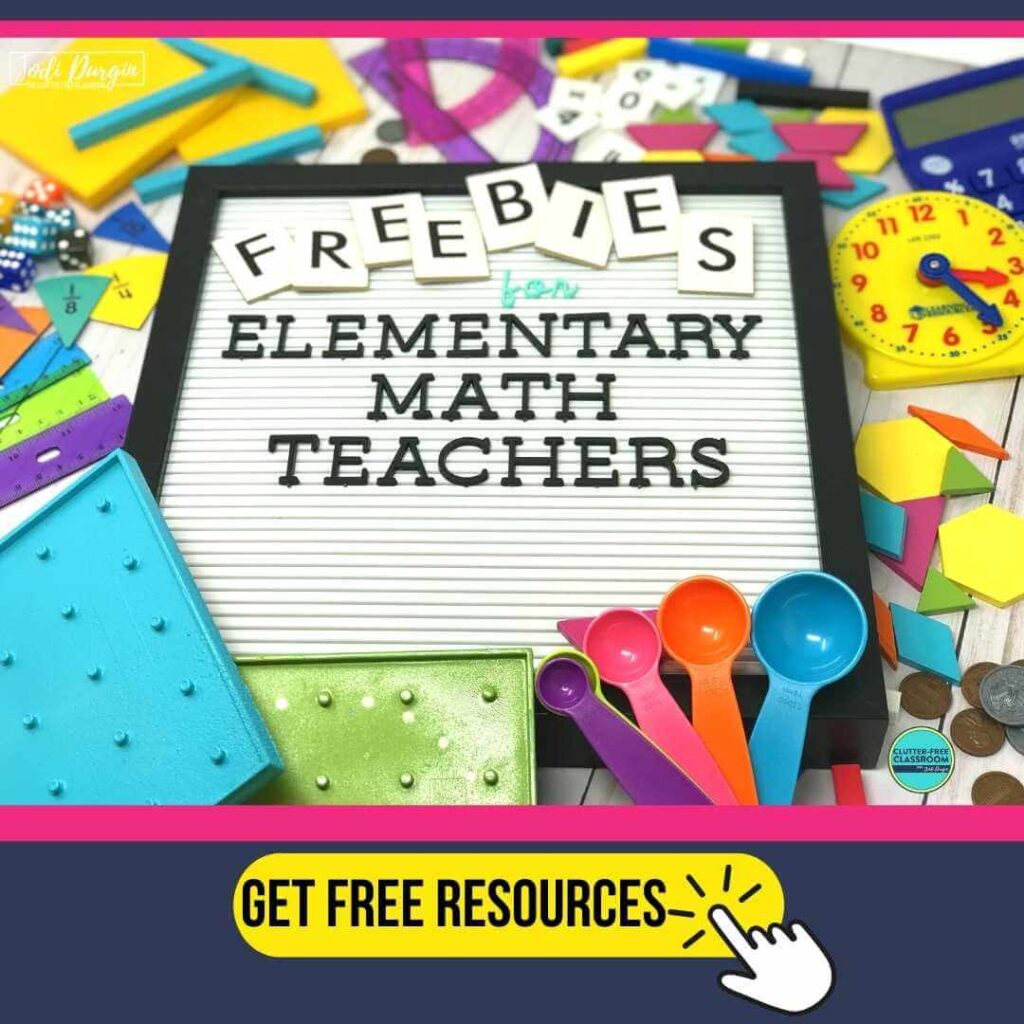 Try a Collection of our Math Resources for Free!
In closing, we hope this information about improving student engagement when teaching elementary math is helpful. Next, we would love for you to try these math resources with your students. They offer elementary students opportunities to practice grade level concepts and skills in fun and engaging ways. You can download worksheets specific to your grade level (along with lots of other math freebies) in our free printable math resources bundle using this link: free printable math activities for elementary teachers.
Check out these other math resources!