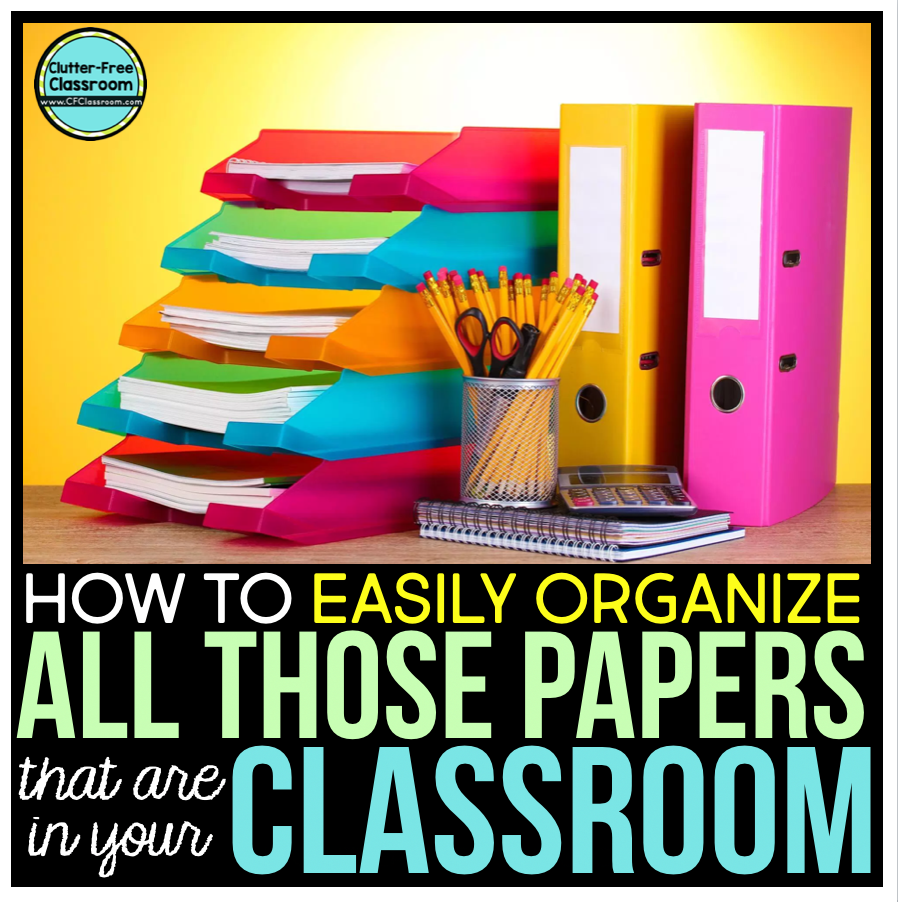 You are inundated daily with so many types of papers. The papers can quickly become overwhelming if you do not have an organization system in place. You could waste lots of time looking for papers and perhaps even miss some important deadlines as a result. We know documentation is important and requires a paper trail and we know students perform best in a clean and organized classroom… So what do we do? There are lots of paper organization systems to choose from below. Find what works best for you!
This blog post will…
offer tips, ideas, and suggestions for managing each and every piece of paper that we encounter as teachers
empower you to choose an organization system that is best for you by offering an abundance of choices
suggest the importance of finding a system that works for you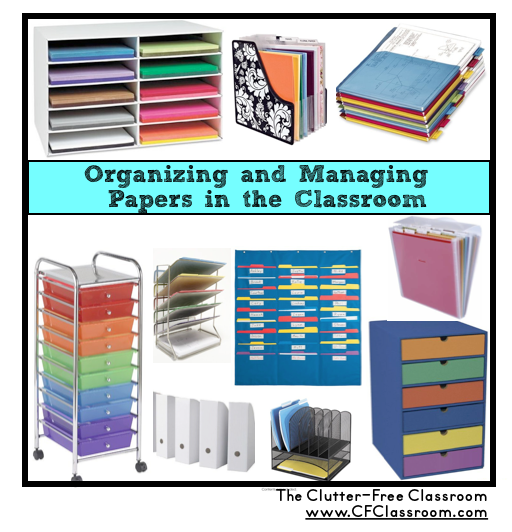 Advice for Choosing an Organization System for the Classroom
To get started I thought it would be a good idea to highlight some of the many options out there for containing all those pesky papers. There are so many to choose from. Some are free. Some are cheap. Some require an investment. While I am all about saving money as a teacher, I do believe that some things are worth their weight in gold when it comes to simplifying our lives in the classroom and therefore I am an advocate for investing in a system that works well for you. That statement is important: "Works well for you." There are literally hundreds of options out there, but no one thing is perfect for everyone. You really need to find something that best fits your specific needs.
My other bit of advice would be to remain open-minded and willing to make changes if a system or container isn't working for you. It's all about trial and error. Trust me. I've tried just about everything. The good news is that I am finally in a place where I'm loving all the systems, procedures, routines, and containers I use in my classroom.
Paper Organization Options for Elementary Teachers