You are inundated daily with so many types of papers. The papers can quickly become overwhelming if you do not have a system in place for organizing classroom paperwork. You could waste lots of time looking for papers and perhaps even miss some important deadlines as a result. We know documentation is important and requires a paper trail and we know students perform best in a clean and organized classroom… So what do we do? Read below to learn about the tons of different paper organization systems that are out there so you can find what system for organizing classroom paperwork works best for you!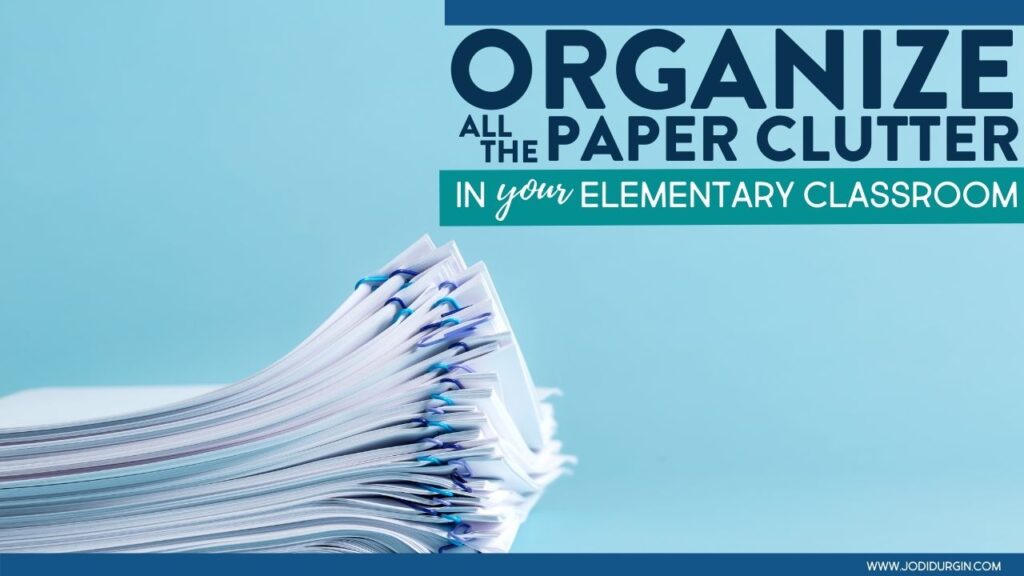 3 Tips for Organizing Classroom Paperwork
Remain open-minded. Just because a system works for someone else, doesn't mean it will necessarily work for you and vice versa.
Be flexible. You need to make willing to make changes if a system or container isn't working for you. It's all about trial and error. Trust me. I've tried just about everything. The good news is that I am finally in a place where I'm loving all the systems, procedures, routines, and containers I use in my classroom.
Stick to your system once you find one that works. At that point, you've worked so hard to find a system that works. Stick with it!
6 Systems for Organizing Classroom Paperwork
To get started I thought it would be a good idea to highlight some of the many options out there for containing all those pesky papers. There are so many to choose from. Some are free and some are cheap. Some do require an investment. While I am all about saving money as a teacher, I do believe that some things are worth their weight in gold when it comes to simplifying our lives in the classroom and, therefore, I am an advocate for investing in a system that works well for you. That statement is important: "Works well for you." There are literally hundreds of options out there, but no one thing is perfect for everyone. You really need to find something that best fits your specific needs.
1. Rolling Carts
Rolling carts are very popular tools for organizing classroom paperwork. The drawers are very easy to pull out, which makes accessing the materials inside of them a breeze. They come in a lot of different colors so you can decide which style goes best with your classroom decor theme.
2. Desktop Shelves
Desktop shelving is very popular. There are tons of options as you can see below. This tool for organizing classroom paperwork was not my favorite because my desk felt cluttered with them on it. There was no way of hiding the papers. I prefer a completely cleared off desk.
3. Literature Sorter
Literature sorters allow you to sort papers easily. If you have the space for the footprint, go for it! I have used a cardboard version, but found it did not withstand the amount of daily use that these boxes endure. It is worth the investment to get a sturdy wooden set. Assign a number to each student. Label each box with a number. Place a list of student names and numbers next to the boxes so classmates and volunteers can help to put assignments in when needed. I found that sliding different colored papers into each slot, as well as using different colors to label the boxes, provided helpful visual cueing. This made it easier to find the correct box quickly.
4. Expanding Files
Expanding files are a nice compact way to organize classroom paperwork. It also does a good job of keeping confidential and sensitive paperwork private. It's also great for storing colored paper. The colored tabs allow for paper to be stored in an organized manner. Keeping it in a dark place will also help prevent fading.
5. Construction Paper Storage Unit
Large construction paper for art projects are so cumbersome. They are hard to store and quickly become disorganized when you need the color at the bottom of the pile. That's why I think every teacher needs a construction paper storage unit.
After YEARS of struggling with organizing, managing, and storing construction paper, I finally caved in and bought a sorter for that purpose. I was pretty giddy about it at the time. I've now owned it for many years and I am happy to report that it has far exceeded my expectations. It has not only solved an ongoing problem I had, but even after years of use, it continues to be sturdy and looks like new. I'm always hesitant to purchase things made out of cardboard, but this item has been phenomenal.
The purchase came after years of experimenting with a variety of options and not loving any of them. I highly suggest you get one of these classroom construction paper storage systems. The quality is excellent for the price and it has really served its purpose of neatly storing all of my large papers in a manner that keeps them looking great and it is always easy to access exactly what I need. I'm not even going to suggest any other method of storing large papers because I tried too many to count and they all failed miserably. Trust me on this one.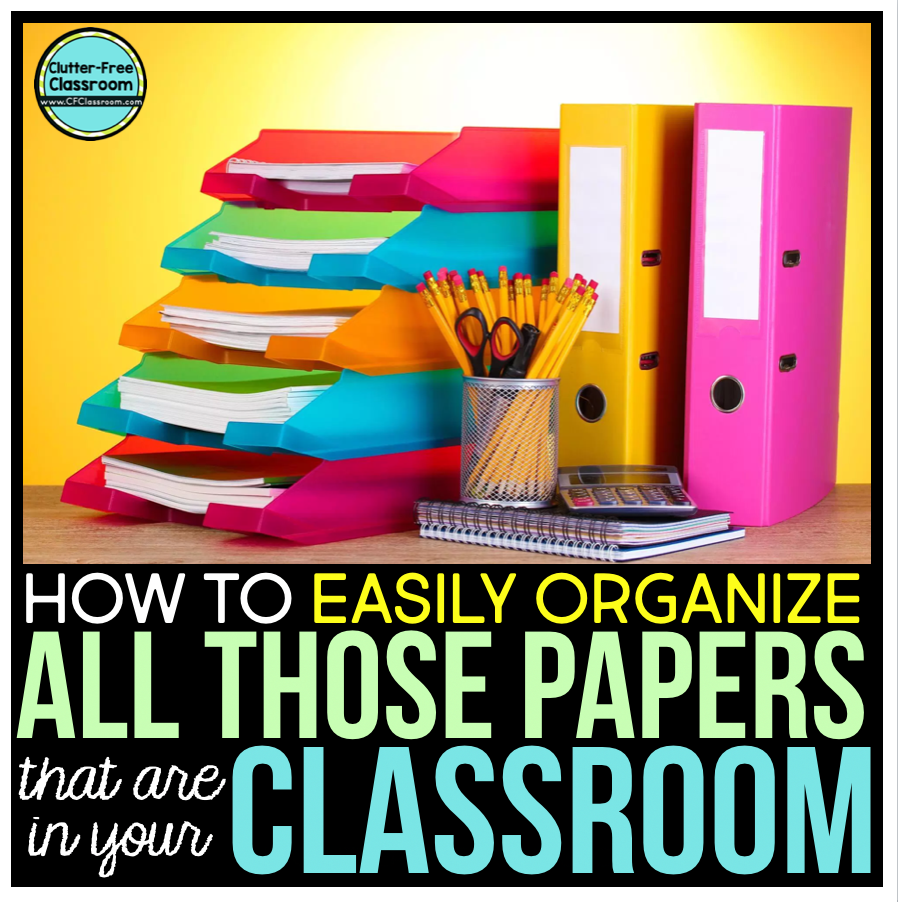 6. Hanging Pocket Charts
The final tool for organizing classroom paperwork on this list is hanging pocket charts. I am a fan of vertical storage. It is a big space saver. Ones with lots of pockets and strong magnets like the one below are popular among elementary teachers.
In closing, we hope you found this post about organizing classroom paperwork helpful! If you did, then you may be interested in my Classroom Organization Guide. Check it out to learn more!
You may also be interested in these posts about classroom organization: