Read alouds are an incredibly valuable tool that can build reading comprehension, problem solving, critical thinking, and higher level thinking skills. But here's the catch… This only happens if students are fully engaged in their learning. If students are staring off into space and daydreaming about what they are having for lunch, then they will not get what they need out of this learning experience. As a result, it is essential that we invite our students to be active participants in the reading through questioning and classroom management strategies. Unfortunately, it's not enough to just pick a high-interest text (although that is important).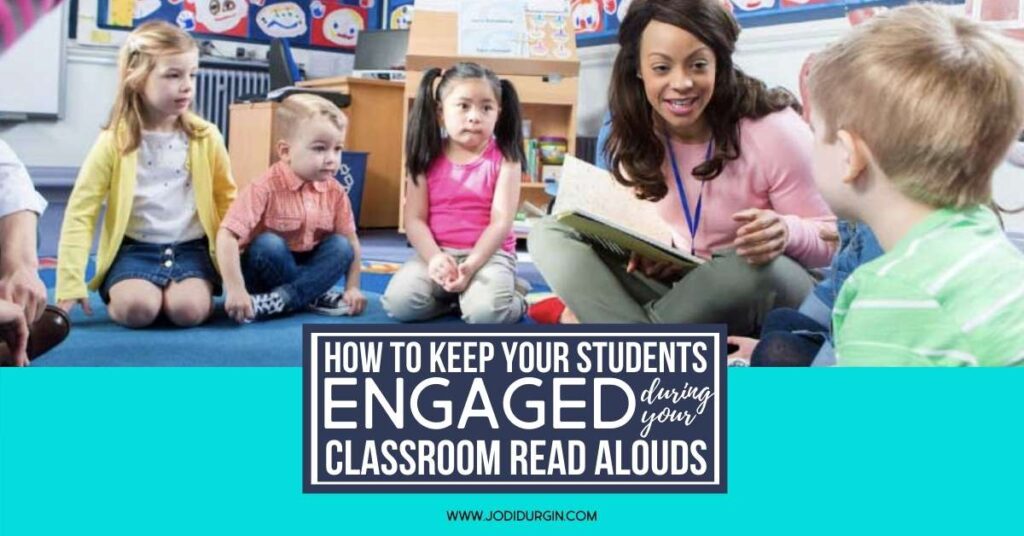 THIS BLOG POST WILL…
suggest 3 signs that your students are disengaged during read alouds
offer 7 ways to promote student engagement during read alouds

3 Signs Your Students are Disengaged During a Read Aloud
In the corner of your eye, you can see students touching each other or talking.
Your students are moving and perhaps changing their spots.
After you pause from reading and ask your students a question, there are no hands raised and their expressions are blank.

7 Ways to Promote Student Engagement During Read Alouds
Set Clear Expectations: When students know what is expected of them, they are more likely to exhibit expected behavior. At the beginning of the year, develop a set of expectations on chart paper as a class and post it in the classroom so it is easy to reference as needed.
Designate Learning Spots: This classroom management strategy involves assigning spots on the rug to students so that they know exactly where to go when it is time for whole group instruction. It allows you to strategically place students so they are in the place that will make them the most successful.
Assign Learning Partners: Choose partners for your students to turn and talk with during the ready aloud. There are many factors to take into consideration when pairing students (e.g. gender, behavior, and language development).
Ask Comprehension Questions: Students are more likely to stay engaged when they know that they are expected to respond to questions about the text. Give students think time, invite them to share their thoughts and ideas with a partner and then have them to raise their hands to share their thinking or a partner's thinking with the whole group. Don't feel like you need to call on every student. By having students share with a partner.
Highlight Positive Student Behavior: When you see students who are not making good choices on the rug, compliment the positive student behavior you see. Most students will adjust their behavior in hopes of receiving a compliment.
Address Negative Student Behavior: If highlighting the positive student behavior does not effectively stop a student from exhibiting off-task behavior, then it is important to address the behavior quietly and quickly. This could take the form of the "teacher look."
Choose a Secret Listener: Before starting the read aloud, tell your students that you are picking a student in your mind (or from popsicle sticks) and you will be checking on that student during the read aloud. If you see that they are on task during the read aloud, then you will reveal who he or she is at the end and reward them using whatever classroom management strategy you use.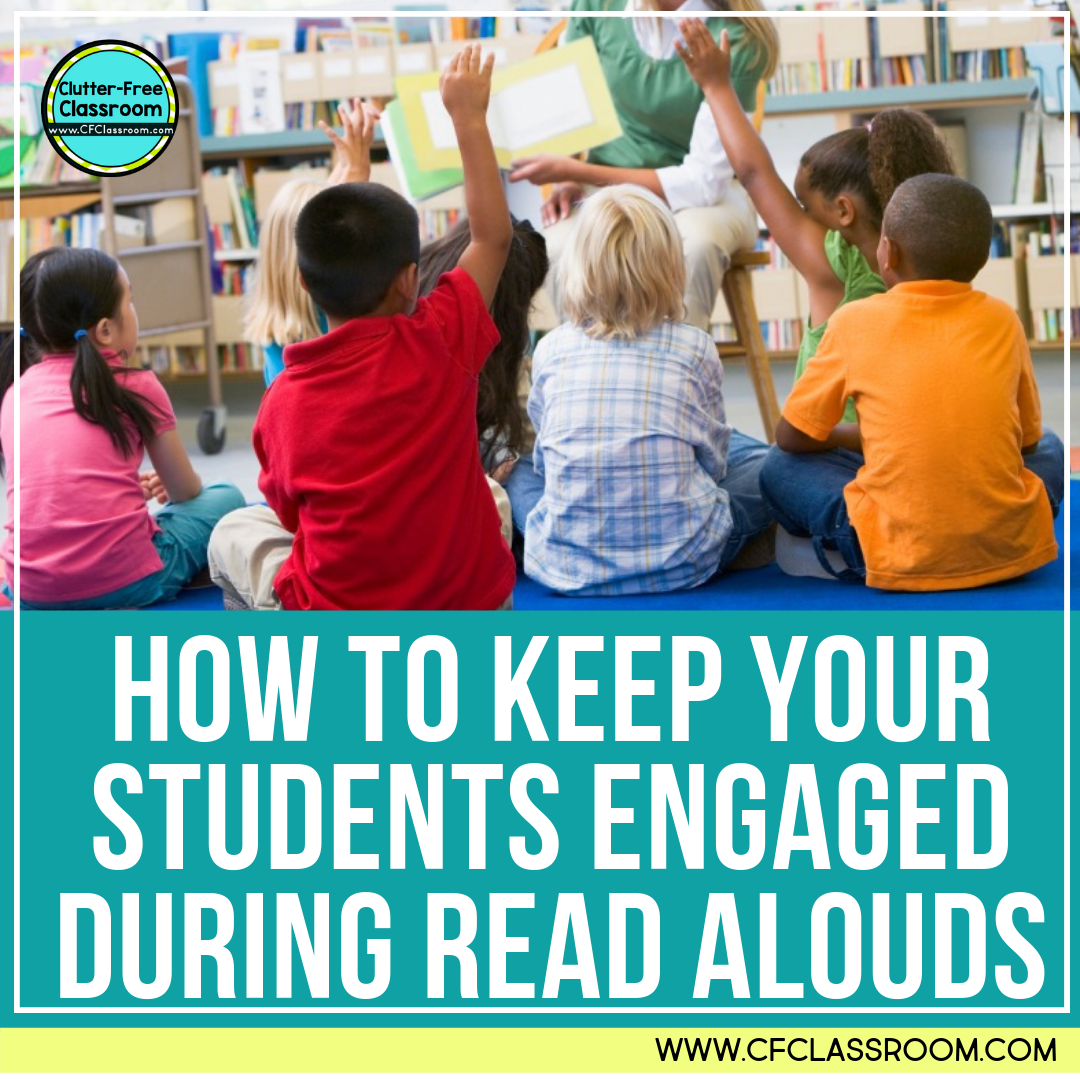 GET THE FREE READING RESOURCE BUNDLE:
You will receive:
a list of seasonal picture books for each month of the year
blank book lists for you to record your own titles
printable reading logs for your students
print and go monthly reading challenge charts