A highly effective way to teach analyzing illustrations to elementary students is to read aloud a picture book that lends itself to teaching this reading strategy. Reading aloud a picture book facilitates a learning experience where you can model how to use analyzing illustrations to better understand the text and engage students in their learning by asking related questions. Below is a list of 10 children's books with great illustrations that are all great for teaching analyzing illustrations. Check out the full list, as well as the teaching resources that go with them!
10 Children's Books with Great Illustrations
Below are 10 children's books with great illustrations that lend themselves well to lessons on analyzing a text's pictures. Check them out to learn more!
1. A Sick Day for Amos McGee by Phillip C. Stead
Each morning, Amos McGee wakes up and gets ready for work. He takes the bus to the zoo, where he has many friends waiting to see him. One day, Amos wakes up feeling too sick to go to work. The animals are anxiously waiting for him and start to worry. Amos is surprised to see his animal friends at his house! They have come to take care of him! As many of the pages are missing words, students can analyze the illustrations to infer what the animals are doing. Check out these A Sick Day for Amos McGee activities!
2. Owl Babies by Martin Waddell
One night, three baby owls wake up to find their mother is not there. Feeling nervous at first, the baby owls decide their mother must be out hunting. However, the longer they wait the more scared they feel. Finally, Owl Mother swoops down and comes home to her babies and they are relieved to have her home. Students can analyze the illustrations in this story to understand perspective, point of view, and emotions that the owls are experiencing. Check out these Owl Babies activities!
3. Who Wet My Pants? By Bob Shea
Reuben arrives at his campsite with donuts for all of his friends, when he realizes his pants are wet. Reuben immediately starts asking his friends who wet his pants. The other animals deny wetting Reuben's pants, and try to make him feel okay about wetting his pants. Students can analyze the illustrations to know that he wet his own pants, regardless of all the excuses he is making up. Check out these Who Wet My Pants? activities!
4. Drum Dream Girl by Margarita Engle
The book Drum Dream Girl takes place on an island where music is a big part of daily life. On this island, it is believed that only boys should be allowed to play the drums. After learning from her father, the girl begins to play drums. She was so talented, it helps the people on the island believe that girls should be able to play the drums and dream just like the boys do. The illustrations help readers to understand the girl's dream and even include a few pages drawn sideways! Check out these Drum Dream Girl activities!
5. Bright Star by Yuyi Morales
The fifth book on this list of children's books with great illustrations is Bright Star. In a world where so much is uncertainty, we see a mother dear awaken her fawn for the first time. We see her encourage the fawn to be safe, take risks, and take in the beautiful landscape. The descriptive illustrations shed light on reassurance and courage that readers can feel as they read. Check out these Bright Star activities!
6. Dreamers by Yuyi Morales
This book tells the story of a mother who immigrated to a new home with her young child. Overtime, they visit a library and learn to speak the language. They never gave up on their dream of becoming something greater, something they haven't imagined yet. The illustrations show how each character is feeling, along with the challenges they face in the new country. Check out these Dreamers activities!
7. Eyes that Speak to the Stars by Joanna Ho
One day, a young boy did not run to his dad when he picked him up, like he usually does. When asked what was wrong, the boy shares that a friend drew a picture of him with straight lines for eyes. His father then shares the importance of this generational trait, as the eyes speak to the stars and make them visionary. The illustrations come to life, showing all that the Chinese culture has overcome and celebrated. This book is a great resource to teach students about analyzing illustrations! Check out these Eyes that Speak to the Stars activities!
8. Library Lion by Michelle Knudsen
One day, a lion made his way into a library. Mr. McBee, who worked in the library, raced to tell the librarian Miss Merriweather. She explained since he was not breaking any rules, the lion could stay. Someone fell in the library, and the lion gave a big roar to alert the others. Mr. McBee explained to the lion that sometimes rules can be broken, like when you are trying to help a friend that is hurt. The illustrations in this story come to life as people react to the lion in the library, which changes from the beginning to the ending of the book. Check out these Library Lion activities!
9. Lubna and Pebble by Wendy Meddour
Lubna shares about her family, about her home, and even about the war to her pebble. One day, she meets a little boy all alone. She realized that he needs the pebble more than she does. The compelling illustrations in this story show the incredible journey that Lubna and her family endured to get to freedom. Check out these Lubna and Pebble activities!
10. The Starkeeper by Faith Pray
A little girl was surrounded by a lonely darkness. One day, she comes upon a star, and she wanted to keep it for herself. As she kept it, the star grew smaller and wilted. The girl shared the star with others, and through her kindness, the star became brighter, bigger, and stronger. This story shows the importance of compassion, sharing, and community as illustrated by the pictures. Check out these The Starkeeper activities!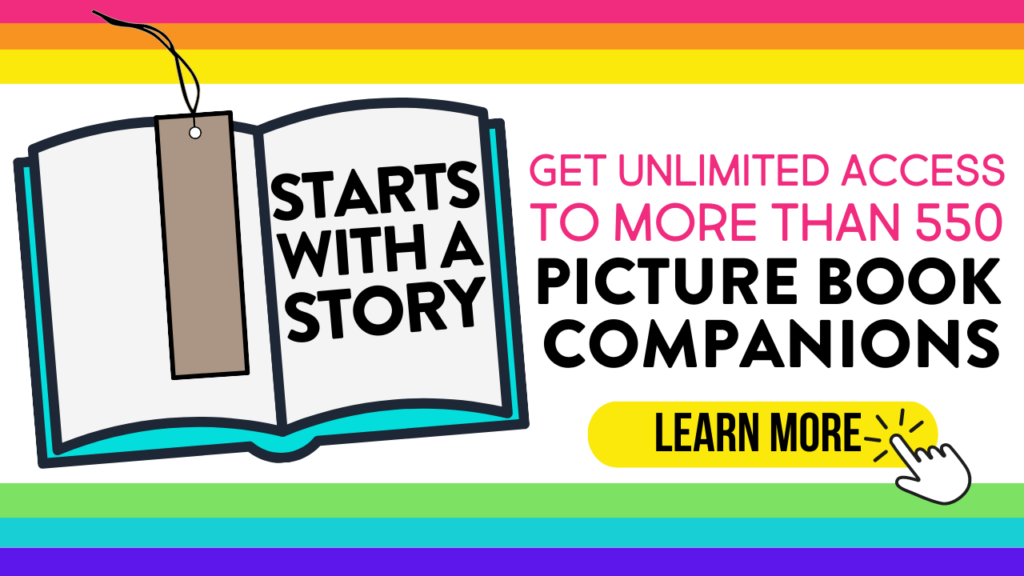 In closing, we hope you found this list of children's books with great illustrations helpful! If you did, then you may also be interested in these posts: