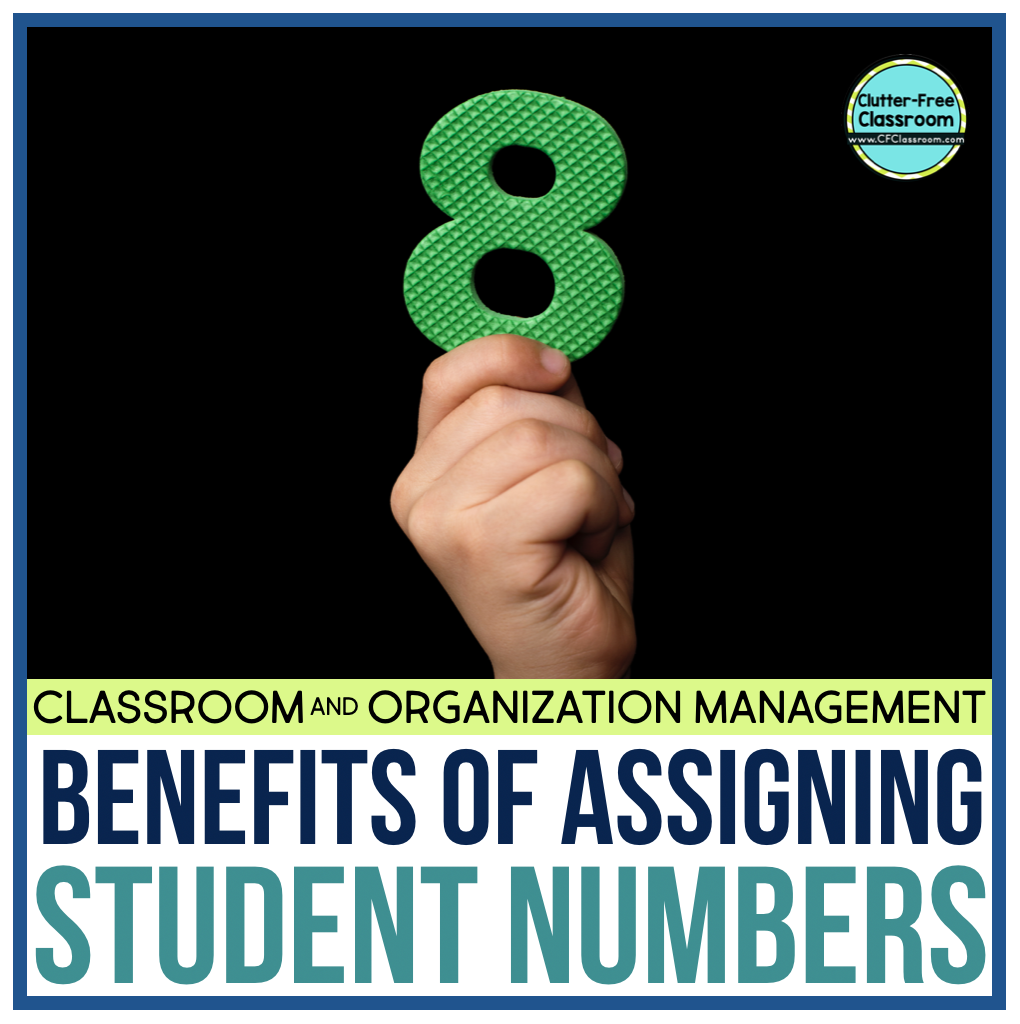 If you aren't already numbering your students, you MUST try it! In simplest terms, numbering your students will improve your classroom management. For example, do you want to be able to quickly find out which student is missing an assignment or test? Number your students! Do you want to find out which student is missing during a field trip or fire drill in the quickest way possible? Number your students! How about simplifying your labeling process each year and decreasing the amount of classroom setup you need to do? Number your students! The list of benefits goes on and on. Read below to learn more!
This blog post will…
offer the abundance of benefits of using a number system
provide information about a helpful resource
Why I Started Using Student Numbers
Before working in my current district, I taught in an inner-city school with a very transient population of learners. My class list in September always looked different from my class list in June. That was when I started to assign a number to each student. At that time I did so to avoid needing to relabel cubbies, supply boxes, etc whenever a student would leave and a new one would arrive. There were still plenty of places in the room where their names were displayed, but this certainly made things easier.
Why I Continue Using It
My current position has very little turnover during the year, but I still use and LOVE a number system. I assign the numbers based on alphabetical order. I have a display in my classroom that includes each students' name, number and a photo. This allows for quick reference and is used by both myself and my students. I use the numbers to label the "non-personal" areas in my classroom so that I don't need to relabel EVERYTHING every summer. I obviously use their names on name tags, lockers, work display boards, etc. but the mundane things get numbers.
I teach the students to "count off" early in the year. The first child says, "1." The next child says, "2". This continues until we get to the end of the roster. This allows me to quickly take attendance at fire drills and on field trips without a list.
Using numbers provides me with my own personal "shorthand" for writing anecdotal notes and for planning small group work. I often write, "work w/ 3, 6, 8 and 19 on subtraction strategy."
I also like using numbers because it increases confidentiality. Granted these numbers are not top secret code, but I like that my behavior chart doesn't have students names glaring at you.
IMPROVE YOUR CLASSROOM MANAGEMENT: