Earth Day is celebrated on April 22nd each year to mark the anniversary of the birth of the modern environmental movement. It's a great time to discuss taking care of the environment by going green and recycling. It's also a great time to share quality read alouds related to taking care of the environment. You may find this list of Earth Day stories for kids helpful! Read below to get ideas for Earth Day bulletin boards for your elementary classroom!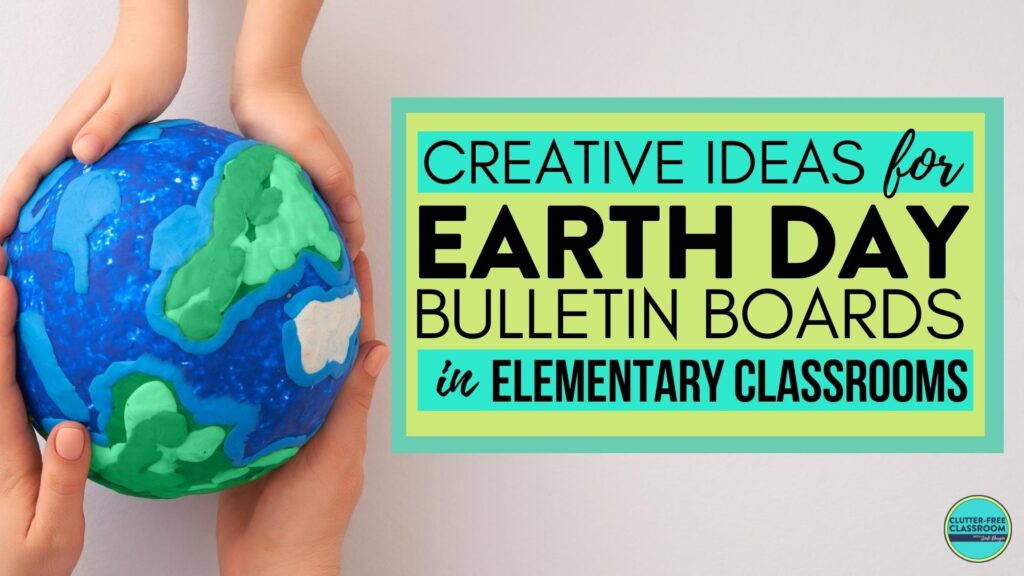 3 Earth Day Bulletin Board Ideas
Below are 3 bulletin board ideas for celebrating Earth Day. They'll help you create some really cool Earth Day bulletin boards!
1. Use Recyclable Materials to Reflect What Earth Day is About
The first idea for Earth Day bulletin boards is to use recyclable materials (such as newspaper or cardboard) as the background of your bulletin board. You can also create a bulletin board border by hot glueing actual items (e.g. cans, cereal boxes, paper, and milk cartons) around the edge.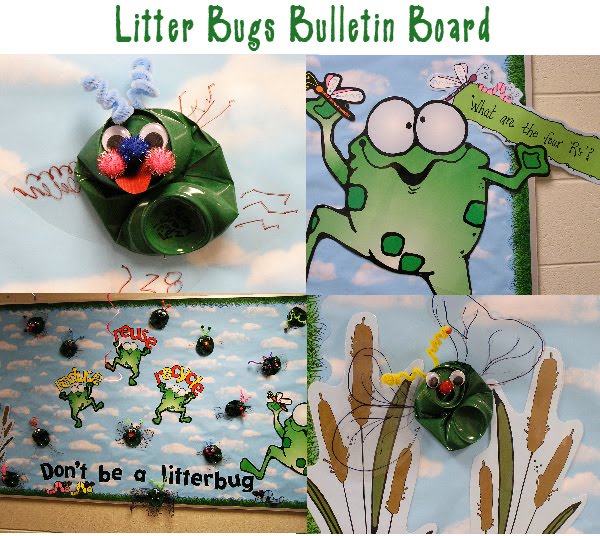 2. Display Students' Earth Day Writing and Crafts
The second idea for Earth Day bulletin boards is to display student work related to the celebration. A bulletin board is a great opportunity for you to showcase your students' work. Pair a piece of writing with a fun craft for a beautiful display and keepsake families will treasure for years to come. Below are some ideas of craftivities you could do in your elementary classroom. The results are breathtaking!
3. Take Pictures of Your Students in an Earth Day Getup
The final Earth Day bulletin board idea is to take pictures of your students to display on the board. Take a photo of each student holding a recycling bin and display it with their writing. You could also photograph each of your students wearing green and display it with their writing. Ask them to wear green to school or else purchase a T-shirt from a local craft store and have them put it on for the photo. Consider using a bright green T-shirt and a piece of dark green butcher paper or a sheet as your background. Better yet, combine the two and have your students wear green and take their picture sitting in the recycling bin.
In closing, we hope you found these 3 simple tips for Earth Day Bulletin Boards helpful!