What's the first word you think of when I say "homework?" It's one of those hot topics that people feel very strongly about one way or another. However, more often than not, it's a requirement. As a result, I am here to share homework ideas that will make your life as an elementary teacher a little bit easier.
I used to send homework home nightly, but found it to add chaos to each and every day. I would spend many lunch periods copying an assignment for that night. Kids would forget to take their copy home. Parents would call or email to get clarification on what the assignment was for that night.
Then I switched to a weekly packet. The packet included all of the pages for the week along with a cover sheet that listed spelling words and assignments. This was an improvement, but still not ideal.
Last year, I started using a separate folder just for homework. This is one of the best homework ideas I have come up with. The folder includes the homework calendar and all of the printables they will need for the week. I sent home a Paragraph of the Week assignment each week. The consistency was outstanding. We really felt like we hit gold because the kids were all working on something meaningful with a purpose. The parents liked it because it was easy for them to understand and help with. I began experimenting with a monthly homework packet. And let me tell you…
It. Was. Awesome!
We placed everything into a homework folder for the month and included an assignment calendar. The folder stayed at home and the students returned their completed work each morning in the communication folder. Learn about some of my best homework ideas for elementary teachers below!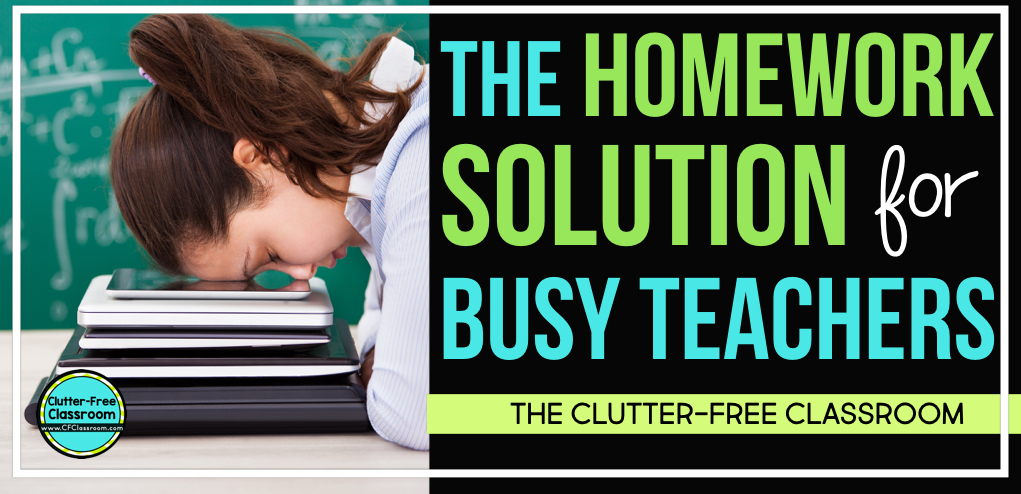 7 Benefits of Assigning Homework
Do you question the importance of homework? Are you one of the many teachers or parents who feel homework should be banned? The idea of homework just doesn't make sense to you. If you are part of the growing number of people questioning if the reasons homework is bad outweigh the benefits to homework, then you might find this to be helpful.
I'm going to be honest, as a teacher (and especially as a parent), I am in the camp of not liking the idea of homework at the elementary level. However, each of the districts I have taught in has required teachers to assign nightly homework in addition to reading for 20 minutes. It often felt like a waste of time and paper.
For some teachers, the word HOMEWORK brings about pangs of dread. Others see it as a necessary evil of learning. For many, it merely represents having to fulfill a district requirement. In many districts these days, homework is not counted towards a student's overall grade. The debate over homework has been waged for years. The question is: What's a teacher to do?
No matter where you stand on the topic of homework, here are some ideas related to homework that will make you feel better about assigning homework. They may even make you feel good in some cases! I am hoping the 7 benefits listed below will ease the guilt some teachers feel about burdening their students and their families with tasks to complete at home.
1. Prepares Students for the Next Day's Learning
A great way to use homework is preparation for an upcoming lesson, whether it's doing some reading ahead of time, or looking over other assigned material, there's no doubt that preparing for an upcoming lesson is a beneficial way to assign homework.
2. Increases Responsibility
When a student has a task that they MUST do rather than WANT to do, they learn to be responsible. Homework is the "You do" in the learning model of "I do, We do, You do.". It gives the learner a chance to practice what was covered in class and take responsibility for their own learning.
3. Advances Problem-Solving Skills
If the student can't find an answer to something in their homework, (or even where to look for information to find an answer), what steps will they take to solve this problem? Will they look in a dictionary, online, ask a friend, or go to a library? Homework gives students a chance to flex their problem-solving muscles.
4. Offers Review Practice
Whether it's a new math skill, or spelling/vocabulary words, homework that involves reviewing material covered in class will help students to remember it and is a very useful assignment.
5. Teaches Time Management
For students with an active extra-curricular life, homework teaches them how to manage their time. This helps them learn to prioritize schoolwork.
6. Strengthens Persistence and Grit
There have been many studies done recently that show a lack of persistence and grit in today's students. Developing the fortitude to complete homework assignments also helps develop a student's capacity for grit and persistence. These are necessary for success in many areas of life, not just academically.
7. Promotes Self-Esteem
Students will develop a sense of pride when they learn the value of a job well done and take ownership of their work. This carries over into their personal development as well. It is for this reason that homework should always be a review of skills already taught.
5 Problems with Assigning Traditional Homework
These were five of the problems I faced in my 3rd grade classroom. No matter which grade you teach I'm pretty sure you can relate. The good news is I managed to find a solution that saved me time and reduced my stress each day. Not only that, but my students' math skills were strengthened and their families were less burdened with random assignments each night. Read on to learn about the problems I had and how I solved them.
1. Mandated to Give Homework
My school required we give homework 4 nights per week. It was a mandate, so my personal feelings made no difference. I had to send it nightly.
2. Emails and Calls from Parents
I often received emails and phone calls from confused parents. They often said they didn't understand the homework or told me that their child said that they had "never seen this stuff before". Let's be honest, our time is so limited. We do not want to spend the afternoon or start the morning returning messages explaining directions or convincing someone that you did, in fact, teach it in class.
3. Wasted Class Time Every Day
I needed to spend some of our instructional time every afternoon going over the instructions because each assignment varied.
4. Drop-In Visits from Parents
I frequently had a parent and child return to my classroom because the homework never made it into the backpack. This often resulted in an unplanned conference at a time when I needed to prepare for the next day.
5. Students Forgot what was Taught
Unrelated to homework, I consistently faced a different problem. I often would teach a concept, the students would demonstrate proficiency…and then they didn't.
How often do you have students who forget what odd and even (or a prime and composite if you teach higher grades) numbers are, not remember how to round to the nearest 10, 100 or 1000, or sit like a deer in headlights when asked to write a number in expanded form in the spring when they were rock stars of that skill in the fall when it was taught.
This is especially troublesome if you teach in a grade that takes standardized testing at the end of the year because you then need to set aside a lot of class time for review and test prep.
How to Grade Homework
Determine if correcting homework is an effective use of your time. Teachers don't know how much assistance a child had with an assignment so it isn't always an accurate representation of their abilities. Checking the homework for effort and general understanding may be sufficient. If you are assigning worksheets, consider selecting a few questions to go over in class.
Homework Incentive Ideas
Homework should be completed because it is an expectation and not to receive a trinket. However, some teachers do find that extrinsic rewards are motivational to their students. If you choose to make those a part of your homework procedure, here are a few easy-to-manage suggestions:
Raffle
Students earn a ticket when they complete an assignment. Have them place the tickets into a container. Draw one ticket a week to win a No Homework Night Coupon.
Certificate
Honor perfect homework efforts with a certificate. This could be done monthly or by marking period.
Coupon
Offer a "No Homework Coupon." These are like gold!
Ideas for Homework Consequences
First, check with your school and district to see if there is a policy in place. Next, determine a plan for how you will handle homework that is incomplete, missing, poor quality, etc. and be consistent. Be cautious about using recess as a punishment for not doing homework. Often the kids who are not doing their homework are the ones who most need recess .
10 Homework Tips for Elementary Teachers
Below are homework tips for elementary teachers to consider. You are bound to find some helpful homework ideas on this list that you can implement.
1. Assign Tasks Students can do Independently
The first tip on this list of homework ideas is to strive to find easy-to-manage, yet effective assignments. Although it is true that you shouldn't be sending home tasks that students can't complete on their own, you also need to be careful not to give them "busy work" either. Having them complete an assignment for a skill they are proficient in also creates unnecessary work for the teacher. Time is a teacher's greatest obstacle so be careful not to spend it copying, correcting, managing, chasing, etc sheets of paper that students are not gaining anything from.
2. Keep Homework Assignments Consistent Across the Grade Level
The second tip on this list of homework ideas is to strive to be consistent with your grade level colleagues. Ideally, the assignments and policies should be identical.
3. Collaborate with Your Team
The third tip on this list of homework ideas is to save time by teaming up with the other teacher(s) at your grade level. Alternate prepping the packet for the week or designate different subjects to different teachers.
4. Communicate Expectations with Your Students' Families
Communicate your expectations with parents from the beginning. Discuss them at open house and make a hard copy available for students who may transfer in later in the year.
5. Change the Way you See Homework
Use homework as an opportunity to teach organization and responsibility. While homework may not always be a reflection of a student's abilities, it can be a valuable learning tool for time management and work habits.
6. Keep a Simple and Consistent Format
Design a simple and consistent format for homework. It could be reading and a math page every night or you may have students work on a different subject each night. When I taught 2nd grade I used to do Math Monday (computation), Teacher Choice Tuesday (a spelling activity), Word Study Wednesday, Thinking Thursday (word problems).
7. Create a System for Collecting It
The seventh tip on this list of homework ideas is to create a system for collecting it. It's important to have some sort of turn-in system and procedure so students know what to do with their homework each morning.
8. Implement an Efficient Routine for Checking Homework
Consider implementing an efficient routine for checking homework. If you are just going to check for completion and spot check the homework you could have students place it on their desk while they do morning work and you can circulate and check the pages.
9. Communicate Homework Progress with Parents
Determine how you will communicate homework progress with parents. In general, no news is good news, but I do have a homework alert that gets sent home as needed. It needs to be signed by an adult at home so the families know if they are not meeting the expectations.
10. Consider Creating a Menu of Optional Homework Activities
The last tip on this list of homework ideas is to create a menu of optional homework activities. Some parents find homework to be a burden and others want more. One way to make everyone happy is to send home a basic assignment that is required for all students and a list of optional enrichment choices for those who want additional assignments.
How I Implemented Homework in My Classroom
There are tons of homework ideas out there, but this is what worked for me.
As a public school teacher, I was required to give out nightly homework to my third graders. I found myself spending a lot of time picking out assignments, making copies, communicating directions, answering emails and phone calls from parents who did "not understand the new math" (aka the math workbook pages), distributing, collecting and correcting what essentially was just busy work sent home to meet a requirement I did not agree with.
My biggest concern was (and continues to be) that many of the assignments from the workbook included 10-20 of the same type of problem. That meant that if a student was struggling with subtraction with regrouping and completed 20 problems incorrectly, that misconception and error became so much harder to fix.
Parents were signing reading logs, but the kids weren't actually reading.
I was frustrated by feeling like my time, the students' time, and the parents' time was being wasted. I knew there had to be a better option, so I set out to fix the problem. I'm thrilled with the results I must say.
I began creating spiral review math pages for each day for my own 3rd graders. These pages proved to be important and meaningful work. This resource is best if not one of the best homework ideas I have ever come up with.
What are the Spiral Review Math Pages?
The spiral review math pages are a tool for teachers to use to ensure students are having continued practice with previously taught skills. They are available for 1st-5th grade. The spiral review packets were designed to have 25 pages per month, which gives you the flexibility to assign them for homework every night plus have extras. The 1st grade version is set up a little differently, but still has 180 pages so you'll be covered for the year.
Each of the spiral review pages follow the same daily format, cover skills from each area (e.g. computation, measurement, geometry, data, and word problems) and continuously spiral previously taught skills. This consistent format of 10 standards-based questions focused on topics we'd already covered provides an important spiral review of all the grade-level skills. This helped students to retain previously taught skills. The added benefit was that students who had not demonstrated proficiency earlier in the year had the opportunity to do so over time through repeated practice and instruction.
Using these spiral review math pages makes homework more purposeful and easier to manage. My students became much stronger in all math concepts, the parents expressed gratitude for the consistent format, and the phone calls and emails asking for assignment clarification completely stopped. It was so effective that it completely eliminated the need for any test prep in the spring. My students' test scores were even much higher than previous years.
These worked so well for myself and the other 3rd grade teachers who were using them, that (by request) I created them for 2nd, 4th, and 5th grade too. Each was designed in consultation with and piloted by experienced teachers in those grade levels. They have since been used the past few years by thousands of teachers who have reported great success as well. I most recently added first grade.
This is one of my favorite ideas for homework of all time!
What's Included in the Spiral Review Math Resources?
The 2nd-5th grade packets all have monthly/seasonal themes. September targets many of the skills that were required at the end of the previous grade level. It was designed to be used as a review for the new year and to pinpoint important foundational skills that your students must be proficient in before moving on to new standards. The following months build in a systematic, sequential order with lots of spiral review built in so that students retain important concepts. They include the following resources:
250 print and go pages (plus 10 bonus pages) that will cover you for the full school year
answer keys to make grading quick and easy for you
2,500 review problems (plus 100 bonus problems) based on the Common Core, which will help you rest easy knowing your students are practicing the math concepts and skills they need to
250 Google Forms so students can access them digitally from home or in school
Recording sheets for students to show their thinking
Item analysis data trackers to make it easy to see which students need to be pulled for small groups or if it would be beneficial to reteach the concept to the entire class
Projectable answer keys so students can check their own work
The first grade version is a little different. It's format has only 5 problems to better meet the developmental needs of our younger learners. It has 180 printable pages instead. In addition, this resource does not include seasonal pages, which allows you to use them at any time of the school year.
Learn more about the spiral review math resources for your grade level below.
Where Can I Learn More about Spiral Review Math?
You can learn more about spiral review in this post: Spiral Review Math.
The Benefits of Using Spiral Review Math Pages
There are tons of benefits to using the spiral review math pages for homework.
The spiral review pages provide multiple opportunities for students to become proficient in a skill instead of just teaching it and forgetting it

The repeated spiraling practice of foundational grade level skills ensures they were ready to build upon them when y

ou introduce

new skills.

You'll no longer need to waste hours of valuable class time on standardized test prep in the spring because the spiral review throughout the year ensure your students are always ready for the exam.
It constantly shows you if there are skills you need to reteach either to the whole class or to a small group of students.
Students complete them with ease because the skills and the format of the pages are familiar to them.
The variety of 10 different problems eliminates the risk of students cementing a misconception into their minds.
Why You'll Love it as a Teacher
Not only will the nightly spiral review math pages provide your students with meaningful practice of important skills, increase their confidence as learners and make them stronger math students, they will also solve many of the problems you face as a teacher and make the parents' lives easier too. It's one of the best homework ideas I have ever come up with!
You'll longer needed to scramble to find homework for each night. Instead, simply print each month's pages at the start of the new month and copy them all at once into weekly packets for the students.
Your lesson planning will become much more intentional and focused because you are able to easily identify which skills your students need to work on more.
You will no long waste valuable time correcting busy work. Instead, you'll go over these important skills as a class.
Parents will feel better about being able to help their students and became true allies and partners in their learning.
Students and their families will be able to better enjoy their evenings together as a family because they know what to consistently expect for homework each evening.
Distributing the week's packet all at once enables students' families to support my goal of teaching time management because they can work ahead when they know there is a busy night coming up on their calendars.
Homework will be easier for you and more meaningful for your students.
The homework assignments will be systematic and routine so parents and students will always know exactly what the expectations are and understand the instructions.
You will constantly review all prior skills so that your student reach mastery over time. This will prevent students from forgetting what they learned earlier in the year.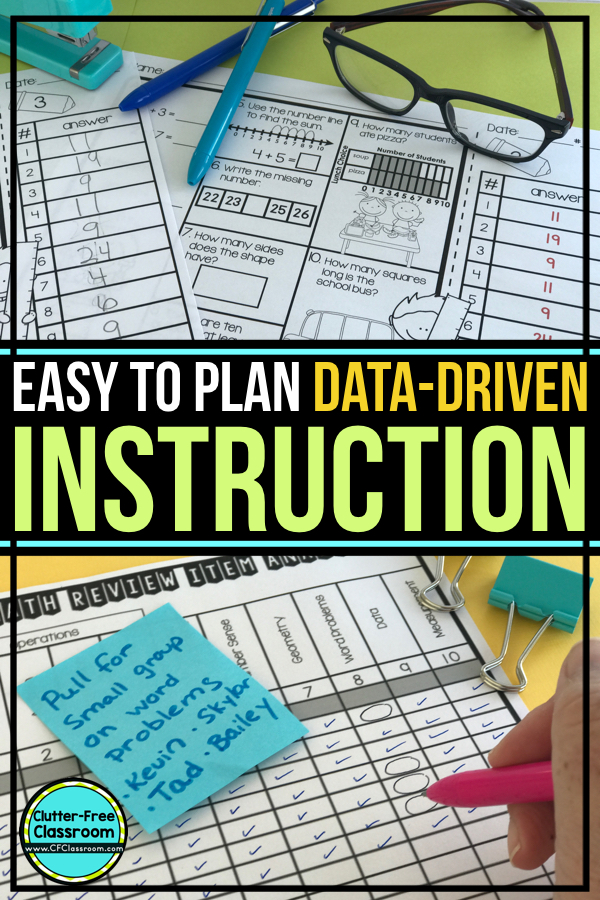 How to Implement them in Your Classroom
I used a separate folder just for homework. It included the homework calendar and all of the printables they will need for the week. We placed everything into a homework folder for the month. The folder stayed at home and the students returned their completed work each morning in the communication folder.
I assembled the homework packets for the entire year in one afternoon and didn't have to think about it again the rest of the school year. I sent them home on Friday afternoons.
The students simply completed one page each night beginning on Monday afternoons and returned only that one page to class in the morning. The other nightly pages remained at home.
This meant I no longer needed to take any class time to explain the directions or check to make sure the papers made it into the backpacks.
The next morning I projected the answer sheet onto my smart board and reviewed each problem with them. This daily quick review made them accountable and reinforced all of the math skills regularly. Going over it in class sent the message that the work they did outside of school was purposeful and they would be accountable for it. They no longer felt homework was a waste of time so they demonstrated increased effort.
I also created data collection sheets to use either with one specific student's page, or to examine the class as a whole. The pages were so easy to use and let me see at a glance where I needed to focus future instruction.
How Can I Use the Extra Spiral Review Pages in the Packet?
There are 25 pages per month in each of the spiral review resources. Since you'll never need to use all 25 for homework purposes, consider using the extra pages in the following ways:
Where Can I Buy the Math Spiral Review Pages?
You can purchase the math spiral review pages from my Teachers Pay Teachers store. They are also available in my Elementary Math Resource Collection and grade level math clubs, which you can find below.
What Teachers Who Used these Packets Have Said
Thousands of teachers have used this homework idea in their classroom. Read some of the reviews below!
"WOW! I've been teaching for 16 years and this has been the most useful thing I have used. My students really understand all of the skills and I loved knowing I wasn't moving on without all my kids being proficient. The beautiful layout, structured format, and clear expectations made it so easy to make these become part of our daily routine. I highly recommend them to everyone." (Thank you Jocelyn P.!)

"I started using your monthly spiral review pages in October and never looked back. Not only did they provide us with quality daily work, but I just got my end of year scores back for the district math assessments and my entire class crushed it. I attribute their success 100% to these pages combined with your guided math book that opened my eyes to a whole new way of teaching. I can't thank you enough. My administration has taken notice. I'm so proud of what we've done." (Thank you Kerri K.!)

My teammates and I had the opportunity to see you present about guided math and math workshop and excitedly jumped right in with your guided math format the next week! We have been using the spiral review pages as homework and in the "at your seat" station during our daily math workshop. OMG!!! We ALL agree that between the new teaching routines and the use of these pages, our students are consistently performing above average and truly understand the math. It's not just our opinion either because we just received our test scores from last year and they were not only MUCH higher than ever before, but we outscored the district and student growth from the previous year was amazing. That was what prompted me to finally leave a review. I/we can not recommend these enough. Thank you for not only making our jobs easier, but so much more enjoyable as well. (Thank you Jessica R.!)

These are absolutely wonderful for my students! I use them for a variety of things including review and homework. (Thanks Tony C.!)

"Love the data sheets! Great way for me and my students to monitor their learning." (Thanks Kelsey!)
In closing, we hope you found these homework ideas for teachers helpful! If you haven't already checked out this post about spiral review math, please be sure to do so!