I have had so many requests from teachers who are interested in using a "Dr. Seuss" theme in their classrooms. Because Dr. Seuss is protected by copyright, I am not able to honor those requests and create products using specific images or phrases. Instead I have compiled ideas that can be used and created a Whimsy-Themed Classroom Essential Bundle that consists solely of colors that will complement a Dr. Seuss themed classroom. You could easily pair the components of this bundle with books and artifacts to create a customized classroom to meet your vision.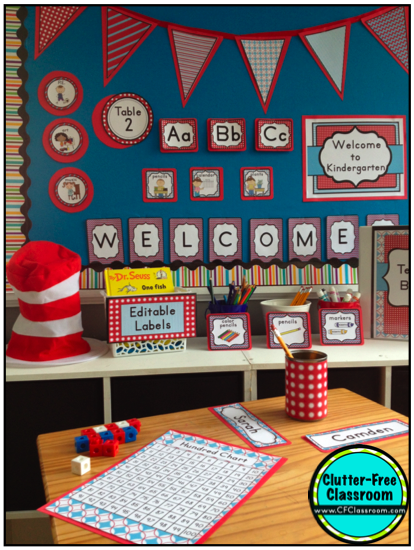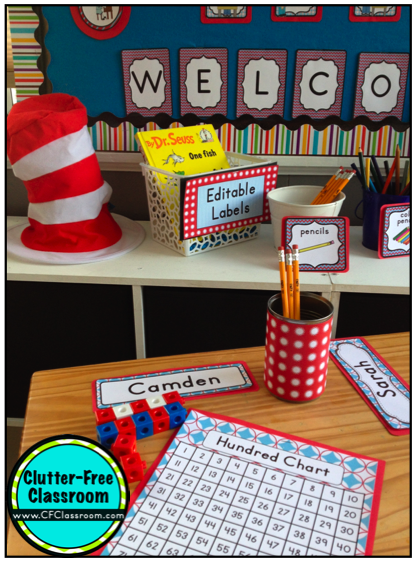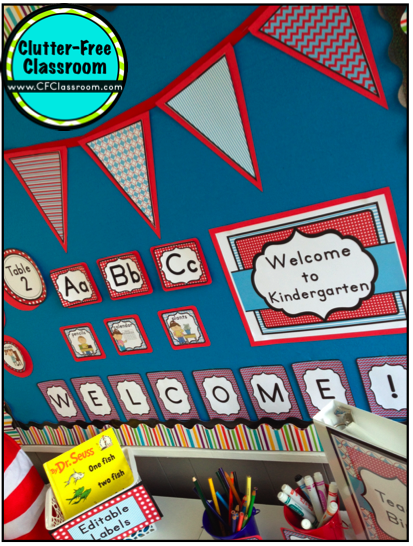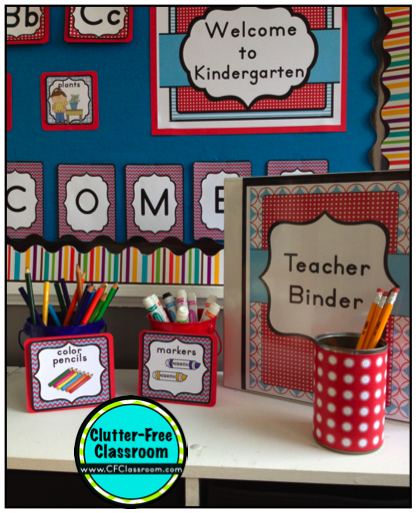 BACKGROUNDS:
fabric or paper in bright, primary colors
BORDERS:
red and white striped ribbons
polka dotted ribbons or trims
TITLE SUGGESTIONS:
Hats off to a Great Class (w/ photos of students in red/white striped hats)
Oh the Places You'll Go
ADDING ANY OF THE FOLLOWING WILL HELP ENHANCE YOUR THEME:
Use actual book covers on bulletin boards as they relate to the topic (i.e. One Fish, Two Fish for math, Happy Birthday to You for a Birthday Board, If I Ran the Zoo for a Job Board
Incorporate quotes from Dr. Seuss books throughout the classroom.
This bundle contains 34 coordinating products that will allow you to design an amazing, personalized beach themed classroom for very little cost. The bundle includes several editable files so you may use your own fonts and colors to customize nameplates, cubby labels, name tags, binder covers, newsletters, dismissal cards, schedule cards and more. You'll receive all of the items shown below: