If you are looking for olympic games activities for students at the elementary level, then you found the right place! This post includes resource recommendations, lesson ideas, craft inspiration, and more. The Winter Olympics will be starting soon, so now is the time to start prepping. This is a great place to start when looking for ideas for how you will celebrate it in your classroom. Check out the ideas below to get inspiration and resources to use with your students this year!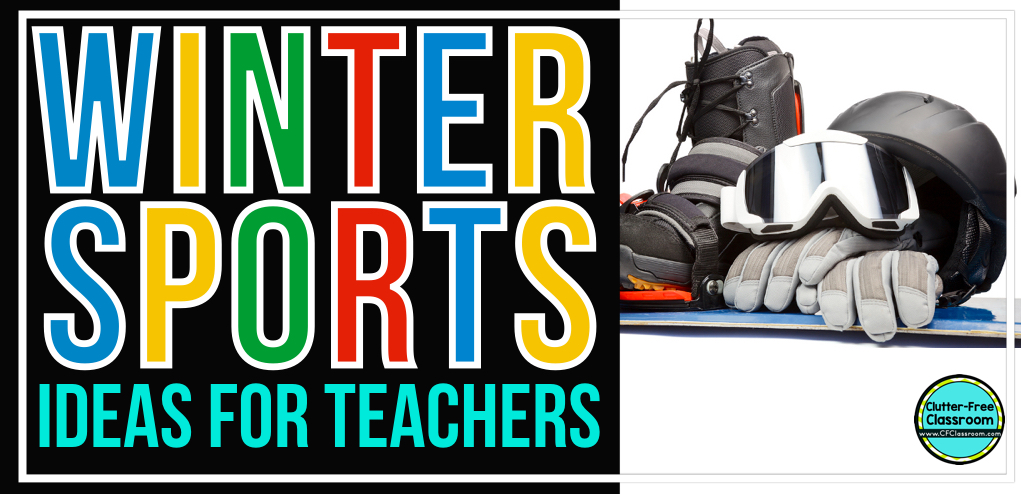 Winter Olympic Games Activities for Students
During the last Winter Olympics, I taught a two week unit on the Winter Olympics. I used a combination of "countries" and "winter sports" as the thematic focus.
Reading Lesson and Activity Ideas
After the kids left on Friday afternoon, I sadly packed up all our penguin books. These were part of a penguin unit I do every January. I brought in a giant stack of new reading material. It was time to transition to books about the new unit!
While my kids do access the classroom library on a regular basis, I find that they devour the "thematic books" that I stand up on the back counter. They get so excited about the new books every time!
I set the books up in two different sections. One includes a collection of texts about the Olympics. The other area includes a variety of books about different countries. Because I am using the Olympics as the springboard for our learning, I purposely selected ten countries that will be competing in many of the events in the winter games.
To keep our materials organized, I sorted the books into baskets by country.
Research Lesson and Activity Ideas
Consider kicking off the week by reading aloud some non-fiction texts about the country where the Olympics are being held. Use this country to work through the steps of the country research project as a whole class. This will familiarize them with the expectations and process for the upcoming project. In this project, they will conduct research and utilize note-taking to create brochures that showcase their new learning. Afterwards, students can work with partners or small group research teams to learn about other countries.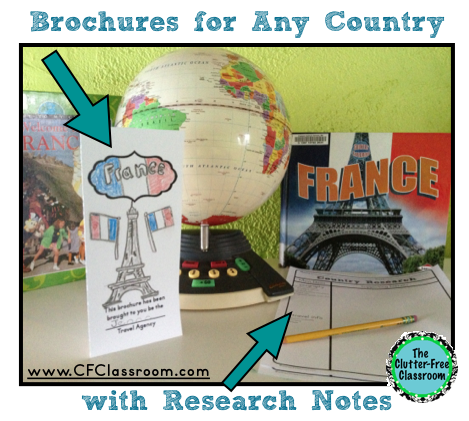 This country research project can be used any time of year; however, it is a great tool to guide students through learning about other countries and cultures. These topics are very fitting when learning about and taking about the Winter Olympics. This is one of my favorite olympic games activities for students!
Writing Lesson and Activity Ideas
The second week of the unit I added another display of non-fiction texts. In these books, students could read about the varied winter sports they will see when watching the Olympics. I created a Winter Sports Writing Packet that includes resources that go with these types of books. Specifically, it includes a graphic organizer for taking notes as they read, draft paper and publishing paper for each sport. 
We've been using monthly writing prompts to practice the common core writing expectations.  I plan to continue our work with opinion writing by having them write about which of the Olympic sports they feel is the most exciting to watch. 
The papers in the winter sports writing packet are open-ended. This allows them to be used for writing informative pieces about the sports, narratives about a time they participated in the sport or creative writing with an imaginary tale about their experience in the Winter Games.
Social Studies Lesson and Activity Ideas
One more resource you may find helpful is this Me on the Map packet. It has crafts, printable worksheets & digital map skills activities based on the book by Joan Sweeney. It will provide you with everything you need for a lesson on map skills. This will help students make sense of where the countries are in relation to themselves using basic geography understanding.
9 Winter Olympics Craft Ideas for Kids
Below are 9 Winter Olympic craft ideas you can use in your classroom. Consider picking one to have students create. Then post the crafts on your bulletin board with one of the resources mentioned above. These crafts pair so well with winter olympic games activities for students!