Are you looking for quick no-prep substitute teachers activities? Sometimes you are in a pinch and need a quick activity to finish your sub plans or to assign students while you get pulled into a last-minute meeting. Add these 5 substitute teacher activities to your toolbox so you are ready whenever the unexpected happens.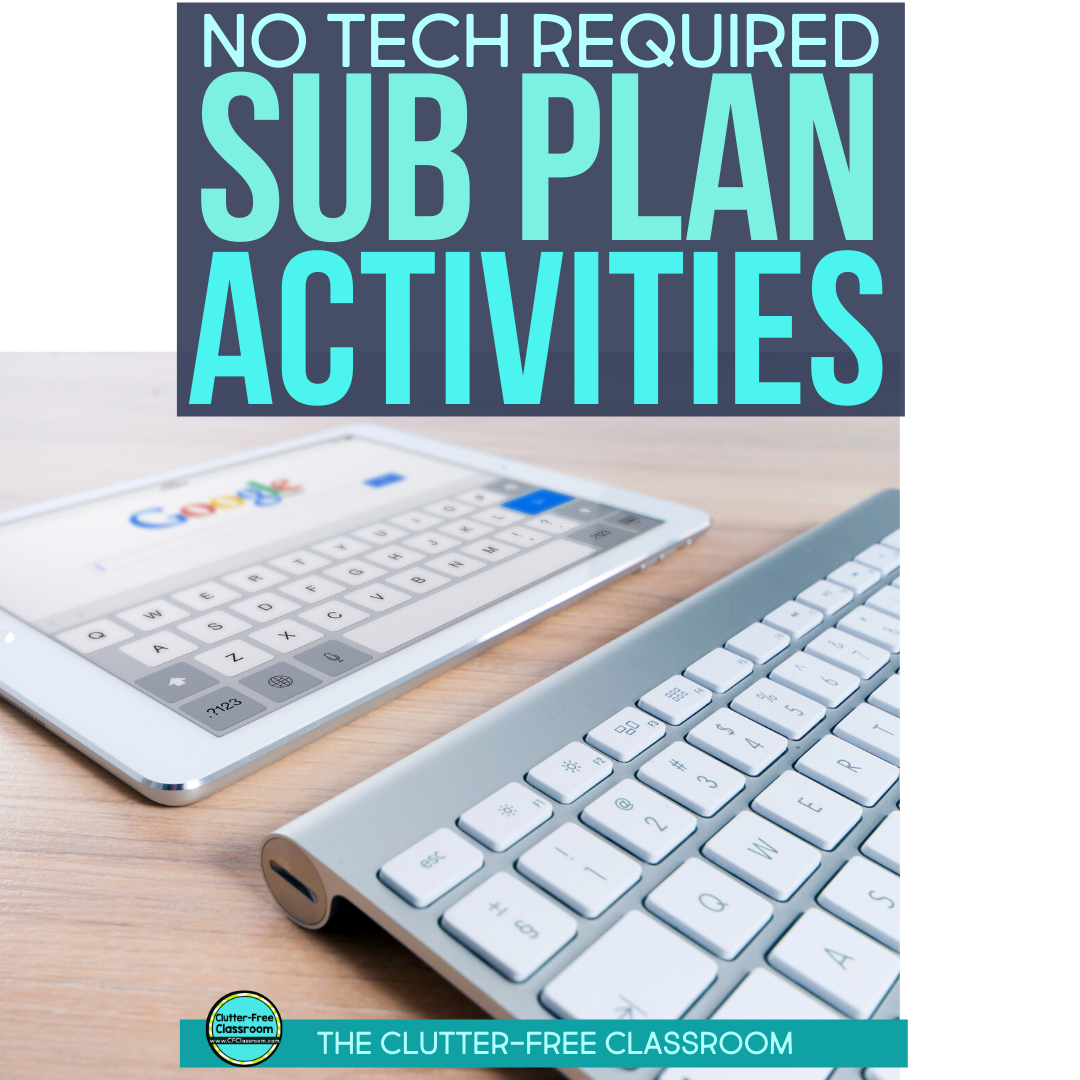 5 Ideas for Substitute Teacher Activities
1. Read Aloud
Invite your substitute to pick a book from your book collection and read it to your students. Encourage the sub to stop, think, and discuss the story. Learn more about read alouds and check out this list of 50 quality read aloud books for substitute teachers.
2. Card Making
Have your substitute teacher ask your students to make a card for the school principal, guidance counselor, custodian, or someone else in the school community. They just need a pencil, sheet of paper, and coloring utensils (crayons, colored pencils, or markers).
3. Writing Prompt
Jot down a simple writing prompt and ask your students to write a response. Some examples include writing about a place they have been, a food they like to eat, and something they like to do outside. Students just need a pencil and lined paper.
4. Class Exercises
Invite the substitute teacher to lead 10 minutes of exercises. Some exercises include jumping jacks, toe touches, arm stretches, lunges, and balancing on one foot. If the sub gets tired or runs out of ideas, they can pick a child who is making good choices to lead the exercises.
5. Whole Group Brainstorm
Is there a science or social studies topic that is coming up? Ask the substitute teacher to lead a group brainstorm around it or perhaps about a general science or social studies topic (e.g. U.S. presidents, insects, weather, and magnets). The sub will just need a white board marker and your classroom white board or anchor chart paper and marker.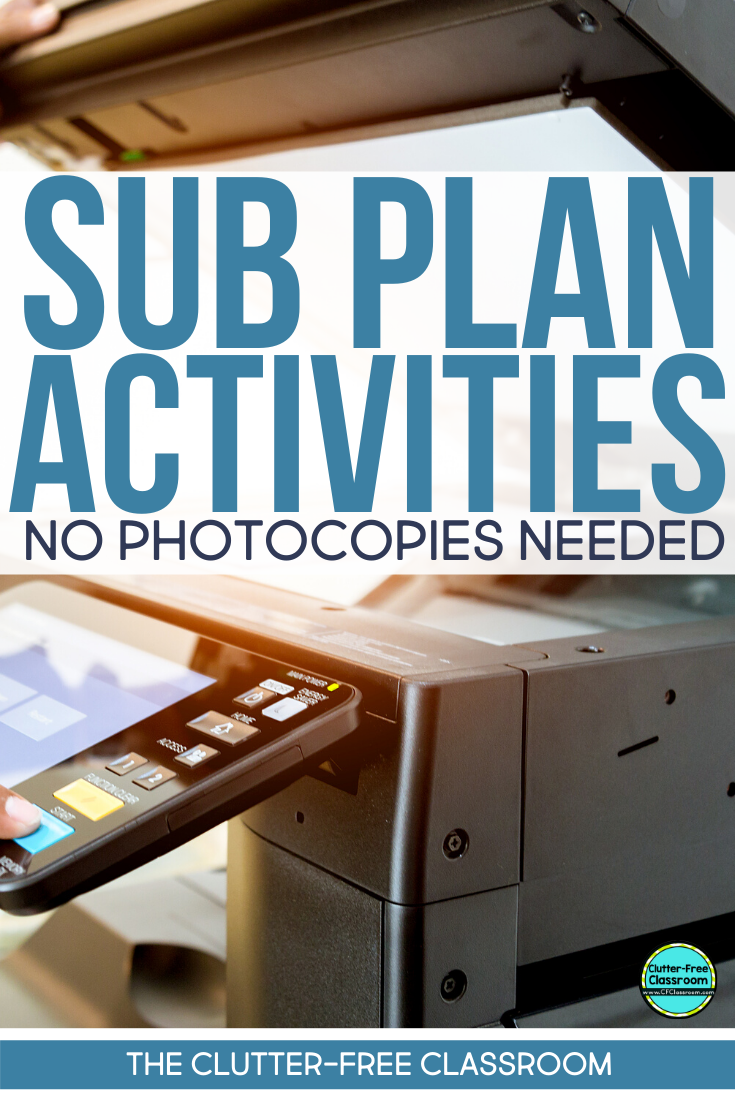 Here are some additional resources to help you prepare for a substitute teacher and curate a collection of substitute teachers activities…