Are you looking for a way to turn your students into deep thinking readers and collect documentation of their thoughts without the mess of Post-it Sticky notes everywhere?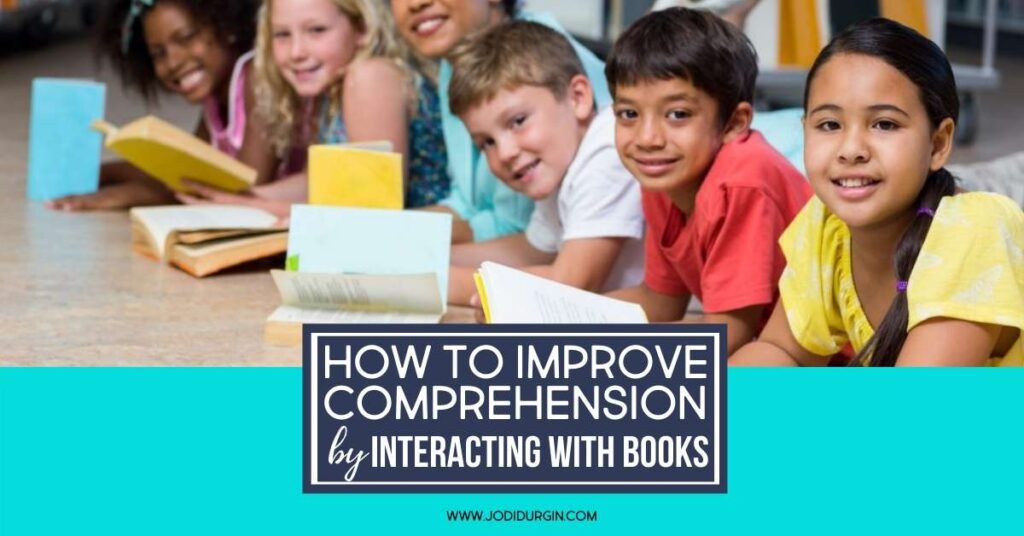 It is beneficial for students to track their thinking as they read. Taking the time to generate questions, note confusions, make connections, and document their thoughts helps them to become active, reflective readers. This requires students to be metacognitive and think about the text. It also brings awareness about what they do when they read successfully so they have a collection of tools to draw on in the future.
Often teachers have students use sticky notes to record their thoughts and place them into the book on the related page. While this method can be useful, I often found the students were distracted by the notes and frequently demonstrated confusion when asked to talk about the notes they had taken.
Since the notes students take when reading can be so useful to a teacher's instruction it is important that they be organized in an organized and effective manner. Interactive bookmarks are the perfect solution.
An interactive bookmark provides students with a neat & organized way to track their thinking as they engage with a text. It reminds students of the various manners of engagement and makes conferencing with the teacher productive and efficient. The bookmark helps to streamline student thinking so they are recording important thoughts and not just getting caught up in the "fun of the sticky note." Best of all, when the book is finished the interactive bookmark can be used as a piece of data to document progress and learning.
My teaching partner and I have been using these with our 3rd graders since the beginning of school last year with great success. The added accountability really helped our students stay on task during independent reading in the classroom and we found these bookmarks to be so much more beneficial than a nightly reading log. Each Monday we sent home an interactive bookmark as the students were required to write at least 2 entries each night as part of their homework in conjunction with the nightly reading. We both got really positive feedback from the families.