There are so many different uses for tape in the classroom, but finding the end of a roll can be a hassle. After several years of getting annoyed with trying to find the end of the tape, I stopped for a few seconds and thought about it. I brainstormed ways I could save time and energy on this process. I came up with a simple idea, tried it out, and then questioned why I had never thought of it before! Learn more about this simple teacher tape hack below!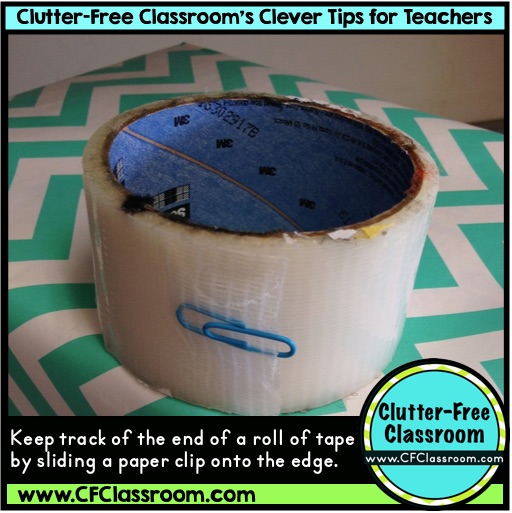 A simple solution to keeping track of the end of a roll of your teacher tape is to use a basic plastic paper clip. Simply, slide a plastic paper clip onto the end of a roll of duct tape, masking tape, painter's tape, or electrical tape to always make it quick and easy to find the end of it. It's seriously that simple! I found this especially helpful with the duct tape and masking tape. You might be thinking, "How did I never think of that?". Don't worry! I was in the same boat. All you need for this tape hack is a plastic paperclip. It will save you tons of time looking for the end of the tape. That's a win! Be sure to share this hack with your teacher friends. It will help them save time and frustration when working with teacher tape too!
In closing, I hope you found this quick and easy teacher tape hack helpful! If you did, then you may also be interested in other posts on the blog. Check out the ones listed below for more inspiration!