One of the best things about the Math Workshop model (also known as Guided Math Workshop) is that it can be used with any math curriculum program. It doesn't matter if your school district uses Envisions 2.0, EveryDay Math, Go Math, Eureka, Math in Focus, Investigations, Singapore Math, or any other math program. You can reconstruct any math curriculum into a Math Workshop model, which will improve student engagement, learning of the concepts and skills, and standardized test scores.
This blog post will answer the following questions about teaching elementary math:
Why should I not follow my curriculum program with fidelity?
Can any math curriculum be used with Math Workshop?
What are some ideas for how to fit my math curriculum into the elementary Math Workshop model?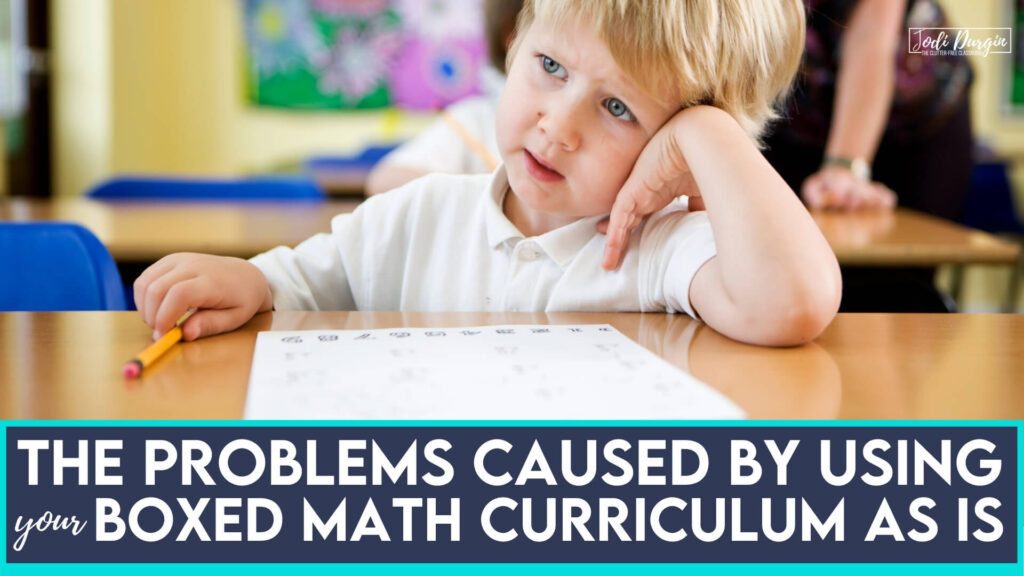 5 Reasons Why You Should Not Follow Your Math Program with Fidelity
Teaching with fidelity means that you follow a curriculum program to the letter. You do not steer away from it at any point, supplement with additional resources, or stray from the pacing guide. As educators, we know this does not align with best teaching practices.
Here are 5 reasons why you should not follow your math program with fidelity:
There is no one size that fits all. Second grade students across the country (or across the hall for that matter), for example, do not learn the same way or at the same pace. Teachers need the flexibility to make instructional decisions based on their individual students' needs.
Many math curriculum programs are mostly whole-group instruction. As teachers, we know that elementary students should not sit on the rug for more than 15 minutes. This is not best practice teaching. Students need to be engaging in a variety of short hands on math learning experiences in order to make sense of math concepts and skills.
Many math curriculum programs do not include Guided Math instruction, which is differentiated small group instruction. This is an important component of best practice math instruction.
They are often outdated and don't align to current math standards. Curriculum programs are very expensive, which makes school districts and school board members reluctant to replace them. Unfortunately, this means that some school districts have curriculum programs that do not adequately align to the current standards.
No math curriculum accounts for the vastly different educational experiences students had during COVID-19. Some students rarely logged onto Zoom or completed assignments. Others were homeschooled or benefitted from a private tutor. Differentiating instruction in math is more important now than ever before.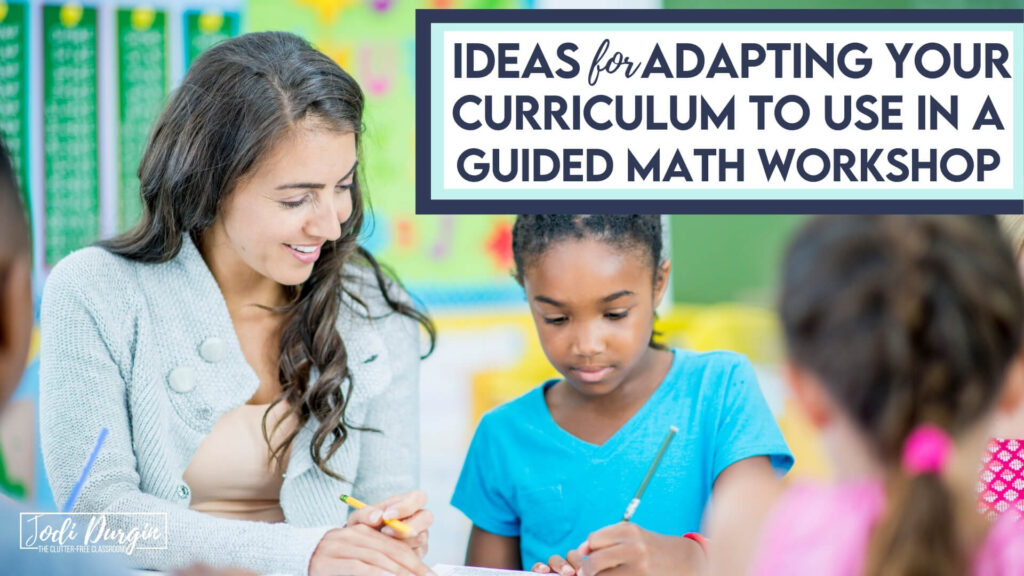 Can Any Math Curriculum be Used with the Math Workshop Model?
YES! You can reconstruct any math curriculum to fit into a Math Workshop model. We have personally used it with Investigations, EveryDay Math, Envisions, and Engage NY (Eureka). Read below to get some elementary Math Workshop ideas for reconstructing curriculum programs to fit the framework.
5 Ideas for Using the Math Workshop Model with any Curriculum
Here are 5 ideas for how to use the elementary Math Workshop model with any math curriculum program:
Use the day's lesson from the curriculum program as a 10-15 minute mini lesson. This will likely mean you need to condense it.
Incorporate the day's lesson in your small Guided Math group. This is where you are able to offer differentiated instruction based on formative assessment data from the previous day or at the beginning of the unit.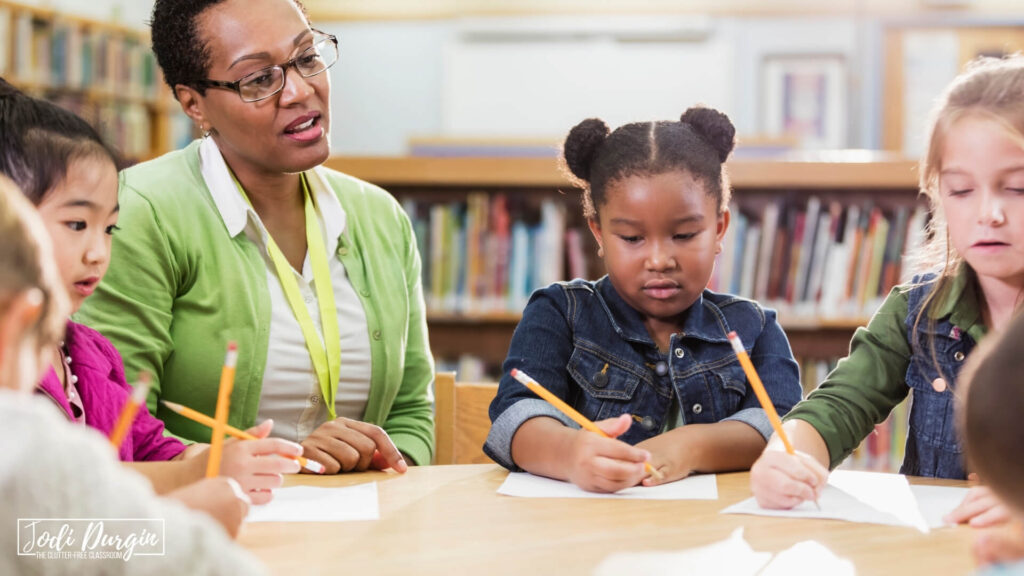 Use the program's activity pages for the "at your seat" station. You may decide to do the activity pages in your small group with a couple of your lower groups. Your highest group will likely be able to complete it at an independent center. You can consider letting your students work with a partner in the "at your seat" center.
Use the games from later in the week for the hands on station throughout the week. Oftentimes, curriculum programs save the math games for the end of the week or towards the end of the math block. Don't be afraid to use them throughout the week or pull ones from previous units.
Assign the program's homework as you normally would.
Math Resources for 1st-5th Grade Teachers
If you need printable and digital math resources for your classroom, then check out my math collections below. They will save you time and money!
Try a Collection of our Math Resources for Free!
In closing, we hope these Math Workshop ideas and information about how to use a Math Workshop model with your curriculum program is helpful. Next, we would love for you to try these math resources with your students. They offer elementary students opportunities to practice grade level concepts and skills in fun and engaging ways. You can download worksheets specific to your grade level (along with lots of other math freebies) in our free printable math resources bundle. Use this link: free printable math activities for elementary teachers. They are great for Guided Math Workshop centers!
Check out these other math resources!