As an elementary teacher, you know how important it is to have the supplies and resources you need in order to meet the needs of your learners. This math school supplies list has 30 of the best math supplies on the market for elementary teachers. Some of the items are just a few dollars, while others are more of an investment. As a result, I included some recommendations for ways to get math supplies for your classroom.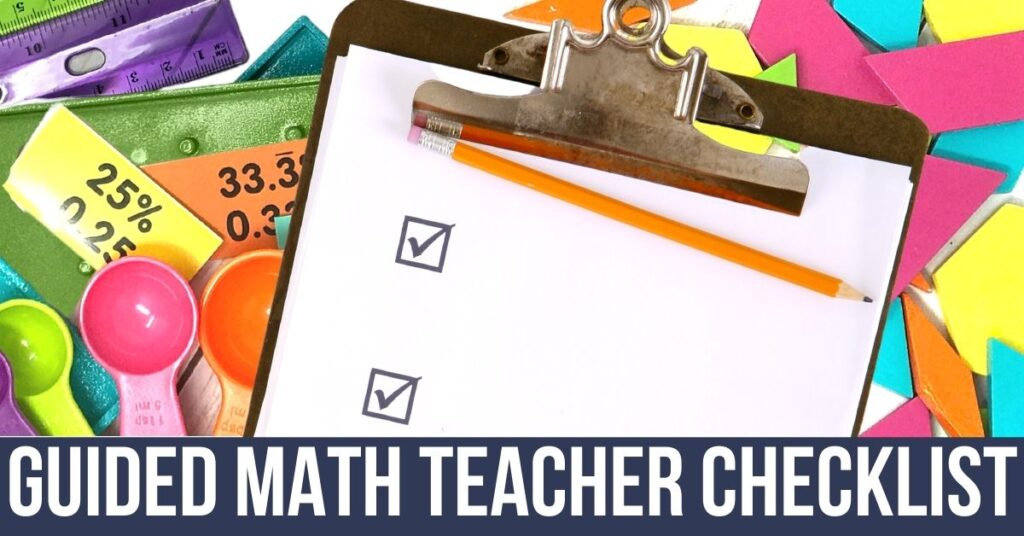 This blog post answers the following questions:
How can I get math supplies for my classroom?
What are the best math school supplies?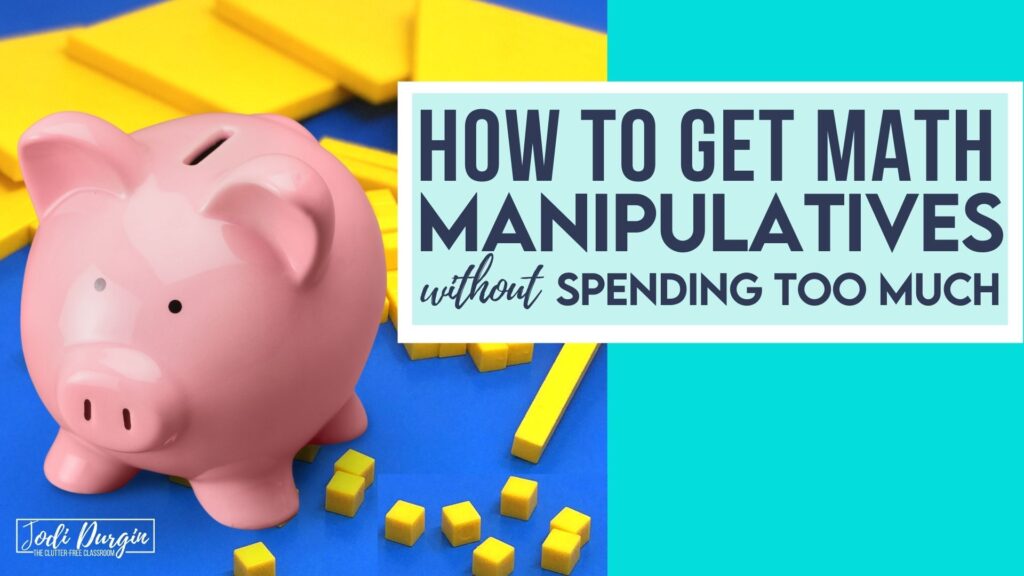 5 Ways to get Math Materials for Your Classroom
Here are 5 ways you can get math materials for your classroom:
Create an Amazon wish list.
Create a Donor's Choose project.
Use your school supply budget.
Use grade level or content area school budgets.
Collaborate with PTO and school administration to create a fundraiser.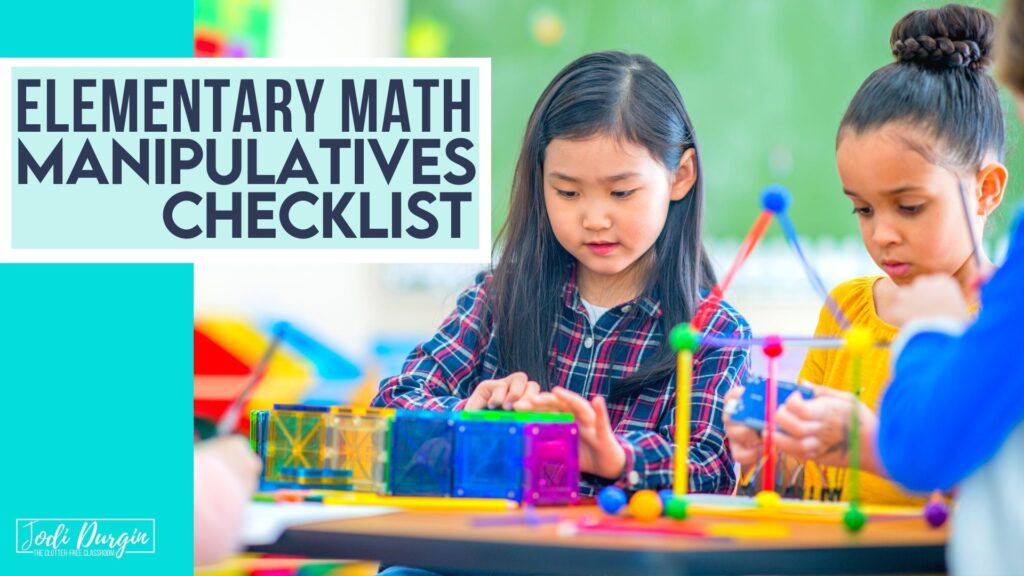 Top 30 Math Supplies for Elementary Teachers
Here are the top 30 best math supplies and manipulatives that all elementary teachers need! You are going to find some math materials on this math school supplies list that are pure GOLD! They will help you deliver excellent Guided Math Workshop lessons and create a numeracy-rich environment.
Dice 
Playing cards
White boards
Number tiles
Teacher set of base-ten blocks
Large demonstration clock
Magnetic ten frames
Dominoes
Osmo
iPad
Visual timer
Abacus
Red and yellow counters
Pattern blocks
Play-Doh
Linking cubes
Transparent spinners
Fraction tower cubes
Coordinate plane dry erase mats
Geoboards
Math posters
Calendars
Number line
Math manipulative labels
Math word wall headers and cards
Growth mindset posters
Math rotation board
Hundred-twenty chart
Printable math manipulatives
Math Resources for 1st-5th Grade Teachers
If you need printable and digital math resources for your classroom, then check out my time and money-saving math collections below!
Try a Collection of our Math Resources for Free!
We hope this list of math supplies is helpful and would love for you to try these math resources with your students. They offer elementary students opportunities to practice grade level concepts and skills in fun and engaging ways. You can download worksheets specific to your grade level (along with lots of other math freebies) in our free printable math resources bundle using this link: free printable math activities for elementary teachers.
Check out these other math resources!