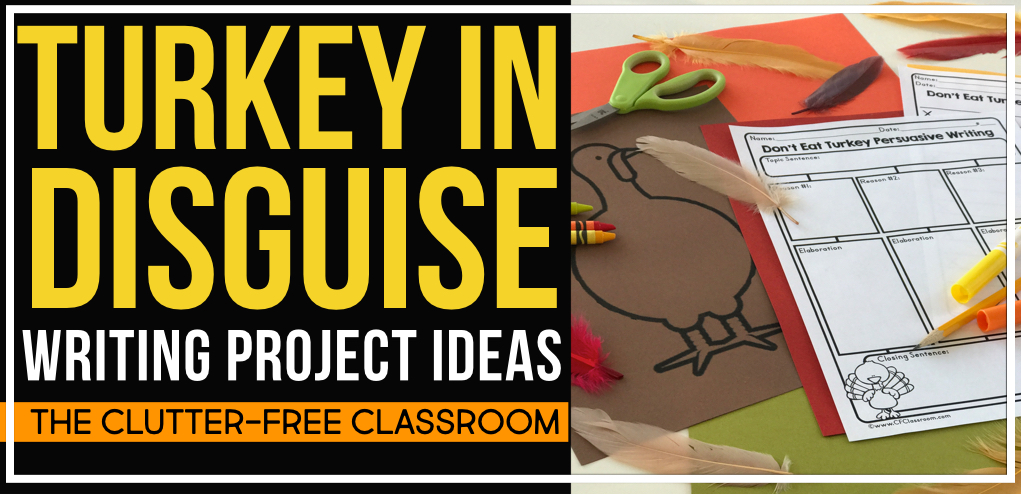 Turkey in Disguise:
Disguising a turkey is such a fun and creative project that gets kids excited about November writing. It is something I have personally used in my own classroom at least (gulp) sixteen times and this year I am using it in the homeschool setting. This post will explain how to teach a lesson and guide students through the craft project known as Turkey in Disguise.
I like to kick off the project by reading some stories that complement the project. My favorite can be found in the next section. The books help to activate the writing and craft.
The first thing you'll need to do is decide what kind of writing project you would like your kids to do. Here are some of the options:
Descriptive Writing: Describe the turkey's disguise.
Persuasive Writing: Persuade readers not to eat the turkey.
Opinion Writing: Should turkey be the main course on Thanksgiving.
Creative Writing: Make up a story about a turkey disguising himself to hide on Thanksgiving.
Next, prepare graphic organizers and writing papers. If you are using my "everything you need in one easy download" Turkey in Disguise resource, you'll just need to download the packet and look through the printable pages to decide which are best suited for your students.
It includes lots of differentiated graphic organizers, planning pages, draft paper, class book covers, writing stationary, a turkey template for the craft, and more. You can see it all below.
I spread the writing out over the course of about a week. I start by brainstorming a word list as a class. They use this as a writing resource. I always have them use graphic organizers to plan out their thoughts before writing the draft. The drafts are edited together and then they write a final copy.
Some teachers like to do the Turkey in Disguise craft in class, and others like to use it as a family project. I've done it both ways. If you opt for the latter, I recommend sending home the letter to the family with enough time for the project to be completed. My resource packet includes a letter to families to make things easier for you.
These look adorable on a bulletin board so be sure to plan enough time so you can display them. Then you just need to wait for the compliments to roll in from all who walk past the board.
Whenever possible I like to pair all learning activities with a read-aloud book, and this project makes it easy to do that. While I'm sure there are many turkey books for kids to pick from, these are my top five favorites.
All of the titles below are about turkeys trying to escape the fate of Thanksgiving dinner. Some specifically focus on disguising a turkey.

Turkey Books for Kids
I recently wrote a post that includes a lot more great November picture books for kids and welcome you to read that post for more ideas.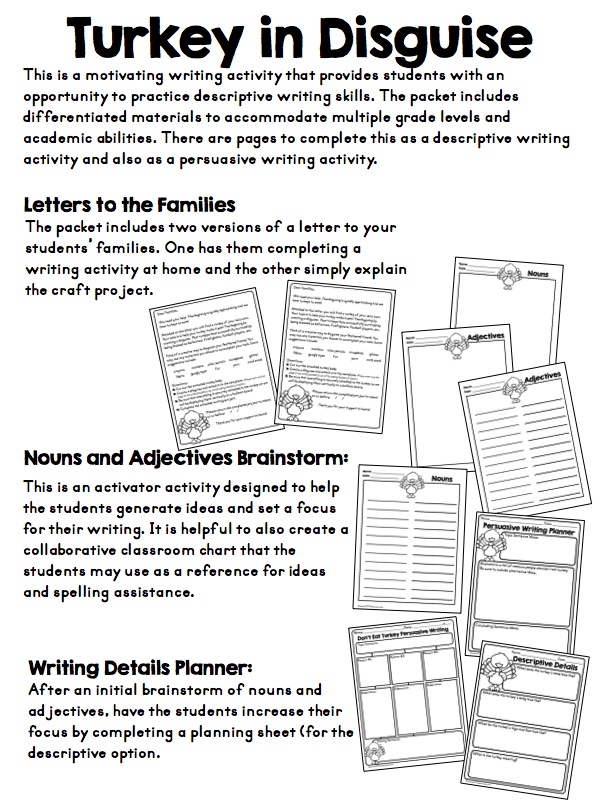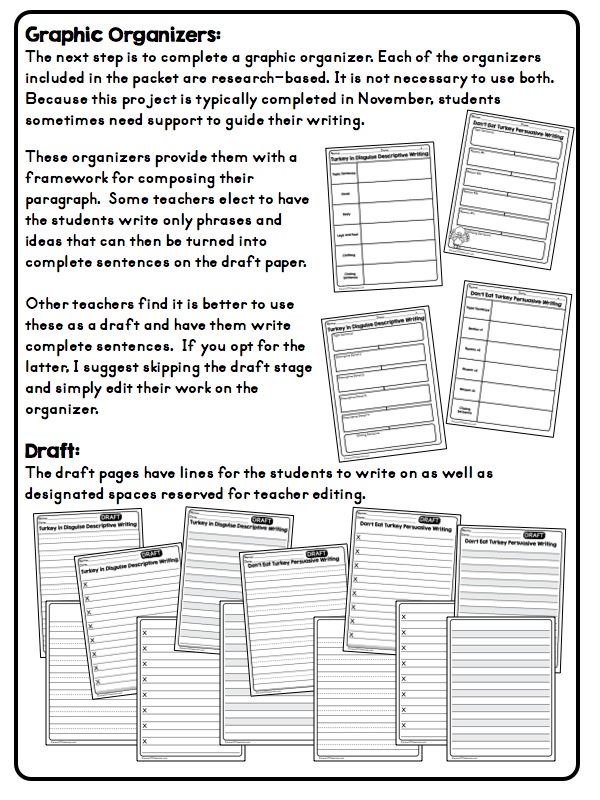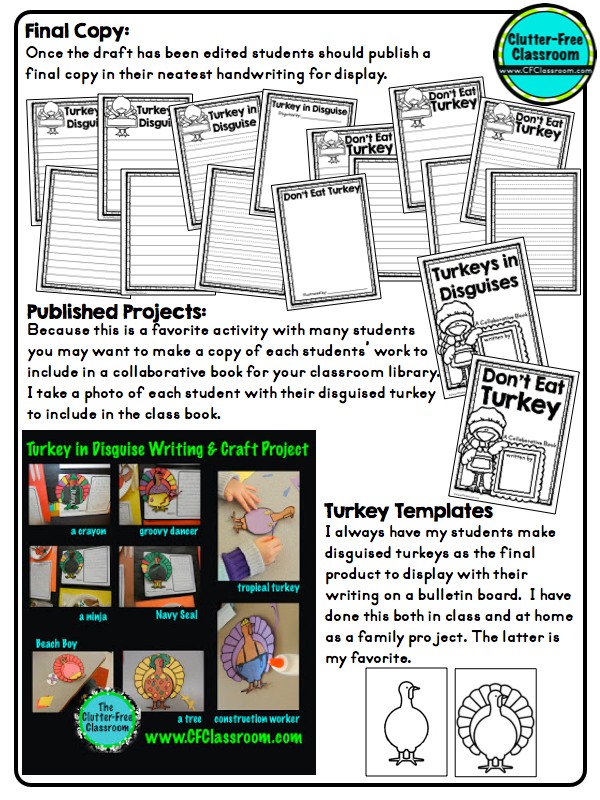 Are you looking for some other Thanksgiving craft ideas to do with your kids (either at home or in school)? We have a noon dismissal on the day before Thanksgiving break and I always like to break out some scissors and glue and do something fun with the kids that they can take home to their families. Because who doesn't love a kid-made turkey? It beats Butterball any day!