One of my favorite teaching strategies is using picture books to teach SEL skills. Picture books are powerful tools that make social emotional learning topics fun and meaningful. They are also very accessible. Even if you don't have a robust collection of high quality children's literature in your classroom library, you likely have access to books through your school library, public library, or on the internet. The best part is that students love listening to and discussing stories about relatable characters and storylines. They learn so much from them! In this post, I share my favorite books for teaching strengths and weaknesses. All of the books are part of my Starts With a Story collection. Hooway for Wodney Wat, Giraffe Problems, The Most Magnificent Thing and Spoon are also part of our Strengths and Weaknesses SEL Unit, which includes interactive read aloud lesson plans among tons of other resources for teaching strengths and weaknesses. Check out the strengths and weaknesses book list below!
5 Strengths and Weaknesses Books
Below are 5 quality strengths and weaknesses children's books for elementary teachers. Your kids will love these read alouds! They are great for teaching strengths and weaknesses, as well as many other concepts and skills.
1. Hooway for Wodney Wat by Helen Lester
Rodney Rat has a problem, he can't pronounce the letter r very well. When he tries to say his name, it comes out like WODNEY WAT. His classmates tease him, making Rodney the shyest student in his class. After he outsmarts the class villain, Rodney is now a hero among his classmates and they never tease him again! This story lends itself to social-emotional learning because it shows that everyone has different strengths and weaknesses, which is important to support teamwork. My Strengths and Weaknesses SEL bundle includes an SEL lesson based on this picture book!
2. Giraffe Problems by Jory John
Gerald does not like his neck, as he thinks it is too long, bendy, narrow, dopey, patterned, stretchy, high, lofty, and too necky. Gerald thinks everyone stares at it. He tries to cover it up with scarves and bowties, but nothing seems to make him feel better. Then one day Gerald comes across Cyrus, a turtle who thinks his own neck is too short. He admires Gerald's neck and all the great things Gerald can do with his neck. He asks for Gerald's help reaching a banana from a tree. Gerald and Cyrus learn a lesson about strengths and weaknesses and appreciating what you have. My Strengths and Weaknesses SEL bundle includes an SEL lesson based on this picture book!
3. The Most Magnificent Thing by Ashley Spires
One day, a young girl and her dog decide to build the most magnificent thing. They get started building, and when they finish they discover it is not magnificent. The girl and dog start making many changes to their creation, trying to make it exactly what she imagined, and eventually smashes it. While on a walk to cool down, the girl discovers the different parts of her creation and realizes there are parts of each she likes. She gets back to work and eventually creates exactly what she imagined. My Strengths and Weaknesses SEL bundle includes an SEL lesson based on this picture book!
4. Spoon by Amy Krouse Rosenthal
One day, Spoon was feeling sad and not like himself. His mother asked what was wrong and he explained he felt like his friends were all better off than he was. Each of his friends, Fork, Knife and Chopsticks, could do something that he could not. Students will learn about how Spoon's mother lists all the skill strengths he has that make him special and important. Readers will be reminded that each of us has strengths and weaknesses, like the utensils! My Strengths and Weaknesses SEL bundle includes an SEL lesson based on this picture book!
5. The Magical Yet by Angela Diterlizzi
This story teaches us that since the day we begin, we are all born with a Yet. These Yets are magical, and they help us to grow in all sorts of ways. Following a young child who is learning to ride her bike, the Magical Yet reminds her that she learned to babble, to crawl, and even to walk. Adding Yet to each problem changes her mindset and helps her to ride that bike. By using "yet", readers will be reminded that a current weakness can become a future strength! Check out these The Magical Yet activities!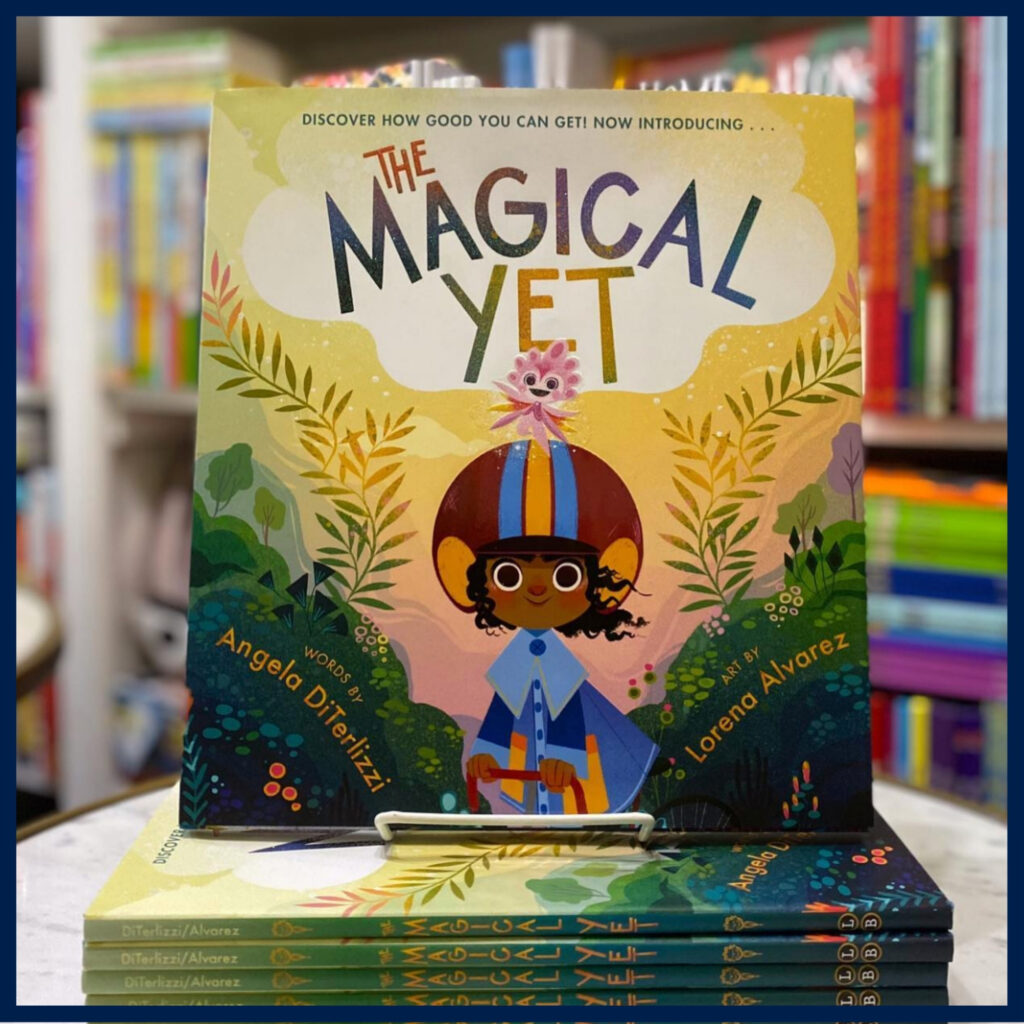 Integrated SEL and Literacy Activities
Below are some integrated SEL and literacy resources for elementary teachers.
SEL Unit
Our Strengths and Weaknesses Unit, which is available individually or as part of a year-long SEL bundle, includes lessons for the first four books on this list. This unit is packed with lesson plans, teaching resources, games, and activities. Learn more about it!
SEL Book Companions
As I mentioned earlier, I love teaching SEL skills using picture books. That's why I created the Starts With a Story Collection. High quality children's literature supports elementary teachers in delivering meaningful and accessible SEL lessons. All of the read alouds on this list are part of this book companion collection. Check out the book companions below!
We hope you found this list of strengths and weaknesses book read alouds helpful! If you did, then you may also be interested in these posts: